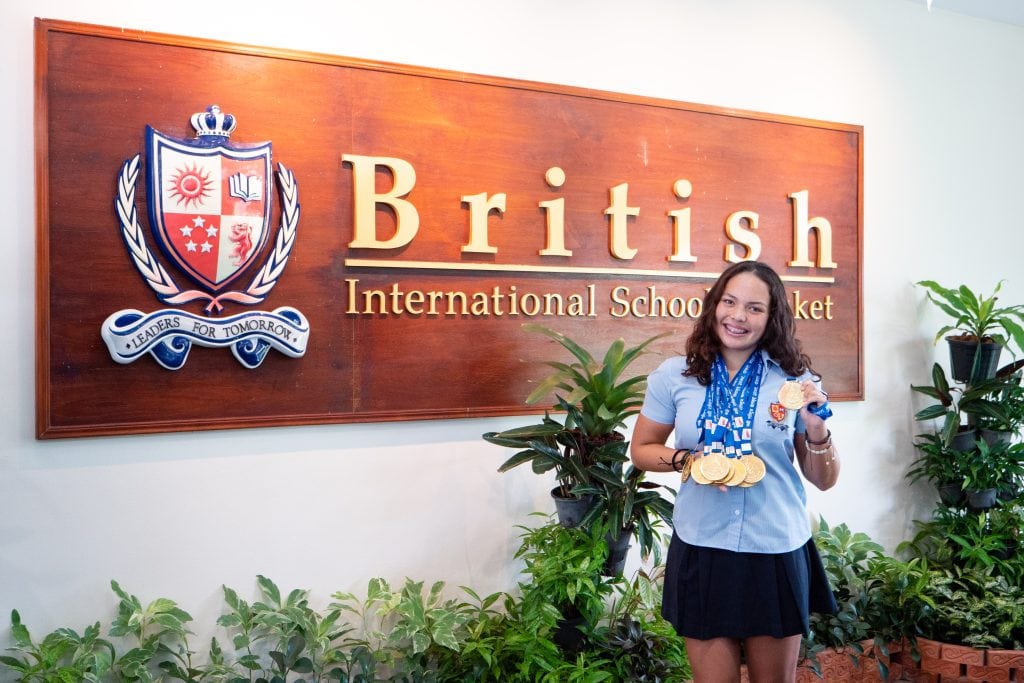 Year 11 BISP Sea Eagles swimmer Duana Lama has recently set new swimming records in Nepal at the National Championships. During the event she won 9 gold and one silver in the events in which she competed. She attained her gold medals for 50m, 100m and 200m breaststroke as well as the 400m and 200m freestyle, and in her 200m IM team relay. Her silver medal was for the 50m butterfly. Duana has thus set her national records for the 200 IM, 50 breaststroke, 200 breaststroke and 100 breaststroke.  
While this competition was for the Nepal nationals, it was also held to select the swimmers that would be going to the World Championship at Melbourne in December. While Duana was selected, she has decided to pass on this opportunity in order to focus on her upcoming mock exams as well as to continue training for the selections meet to qualify for the World Championships which will be held in Japan during the summer.
Congratulations to Duana on her achievements as well as her continued dedication to being an outstanding BISP student-athlete. We look forward to supporting you on your journey to the World Championships!