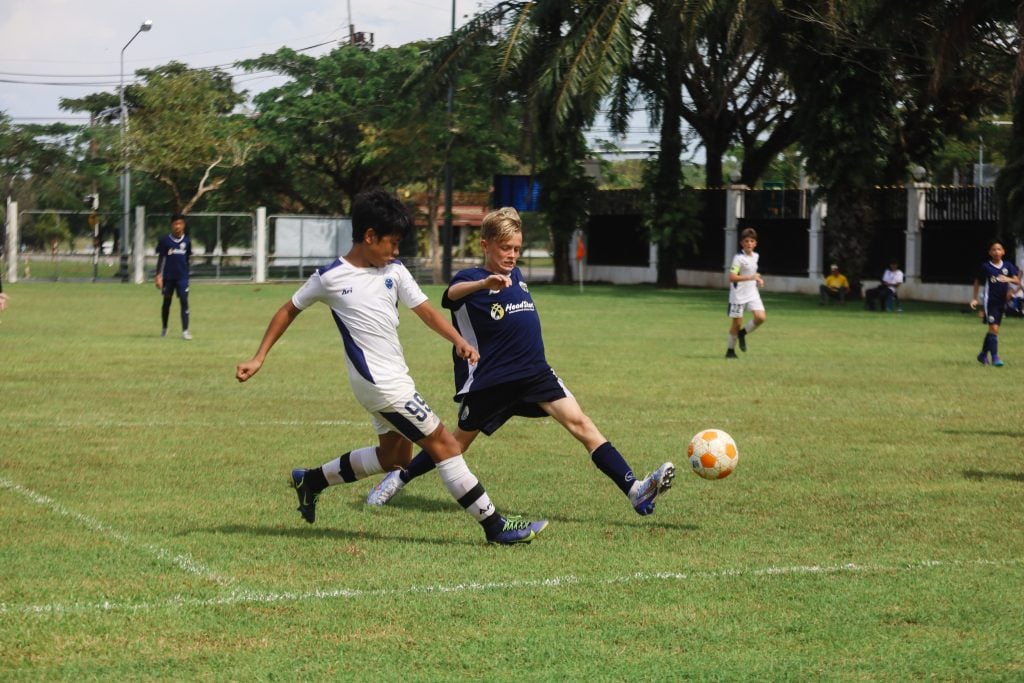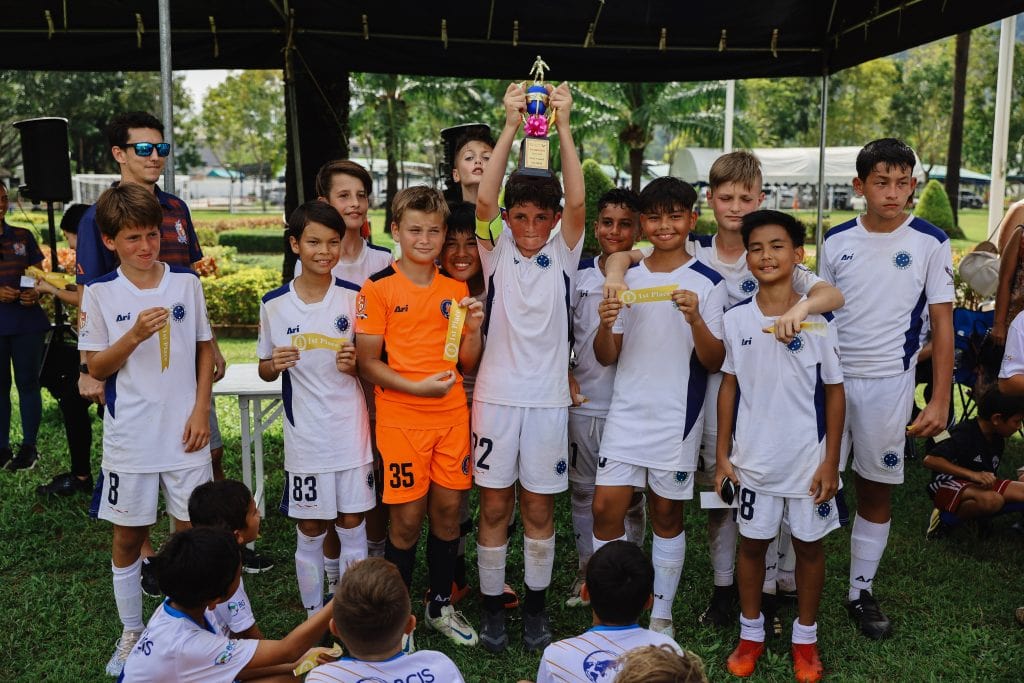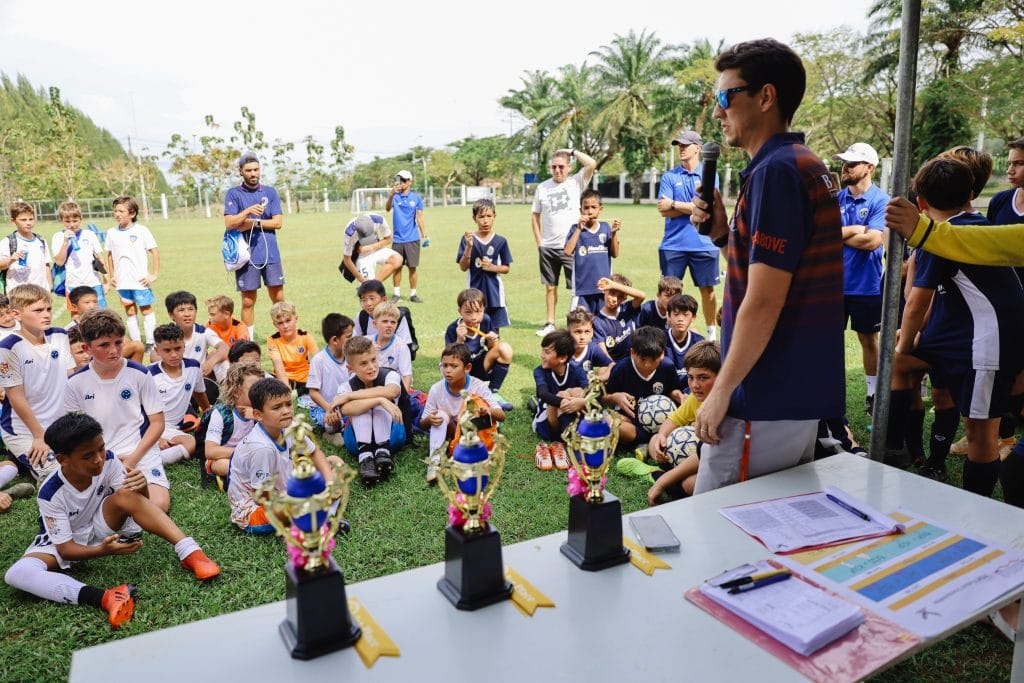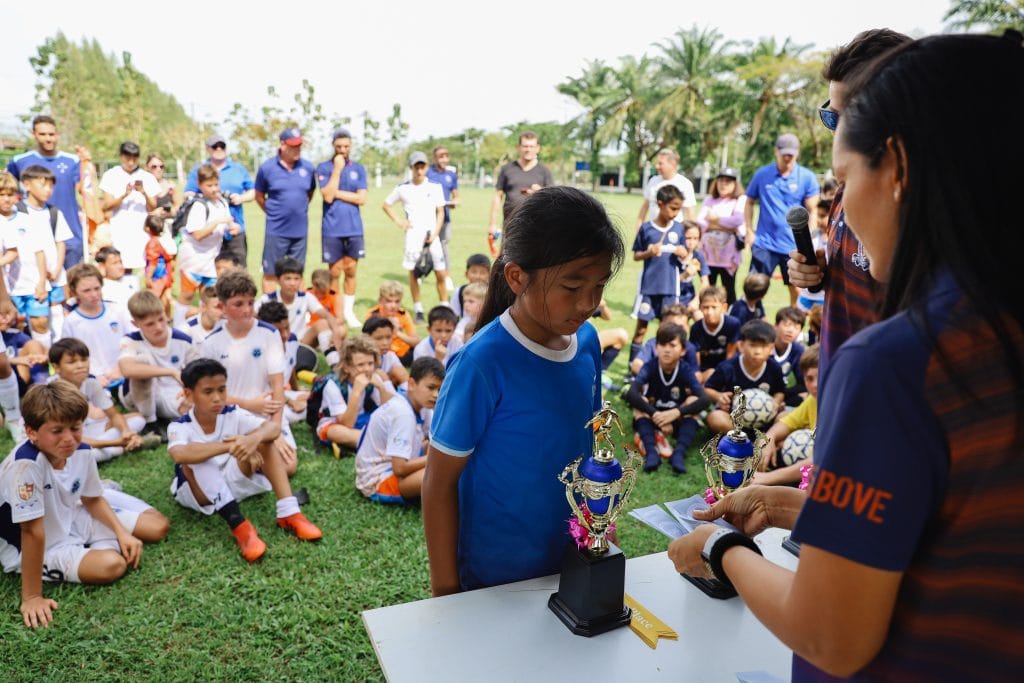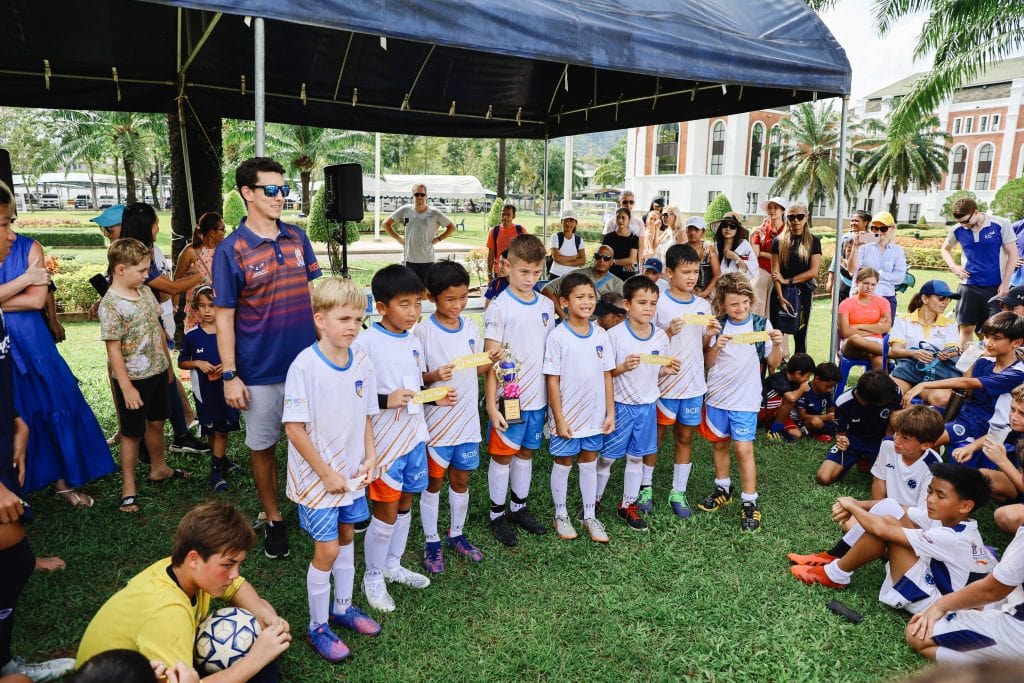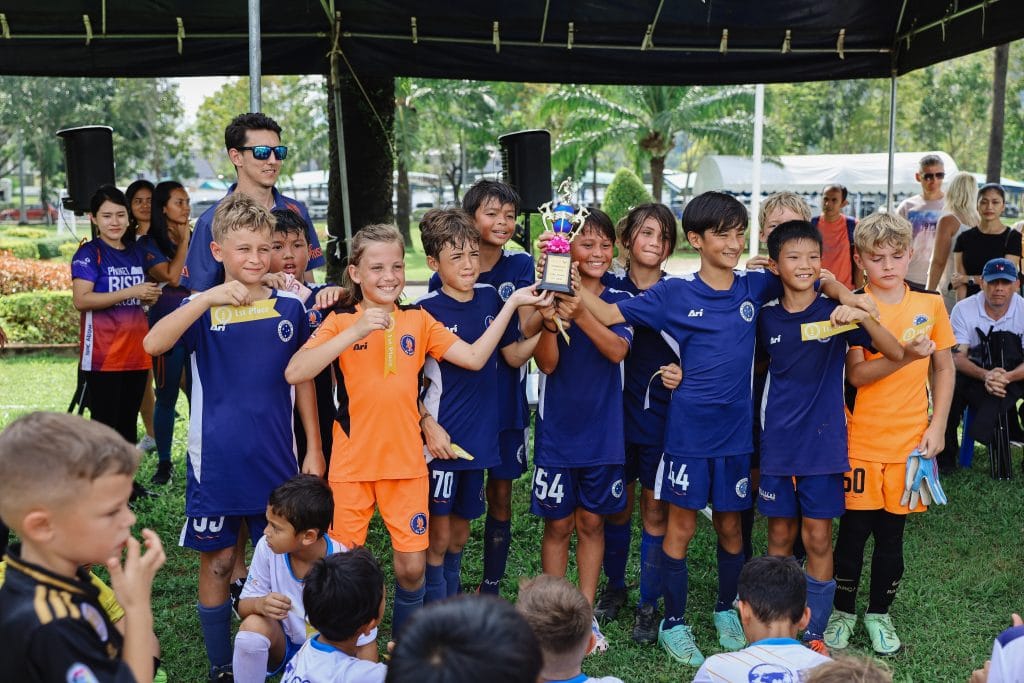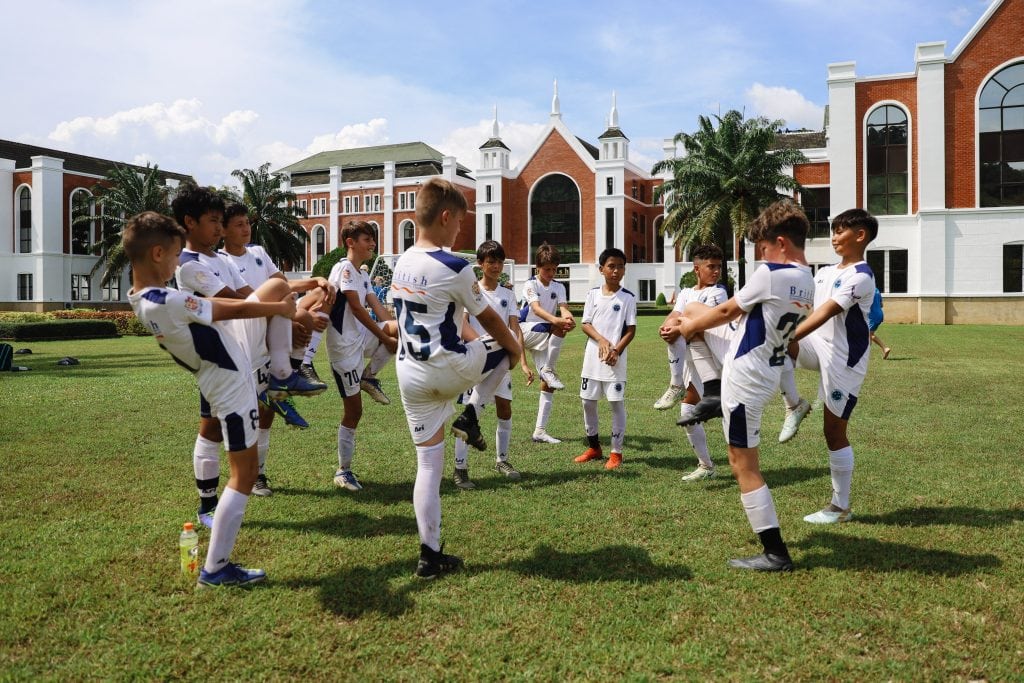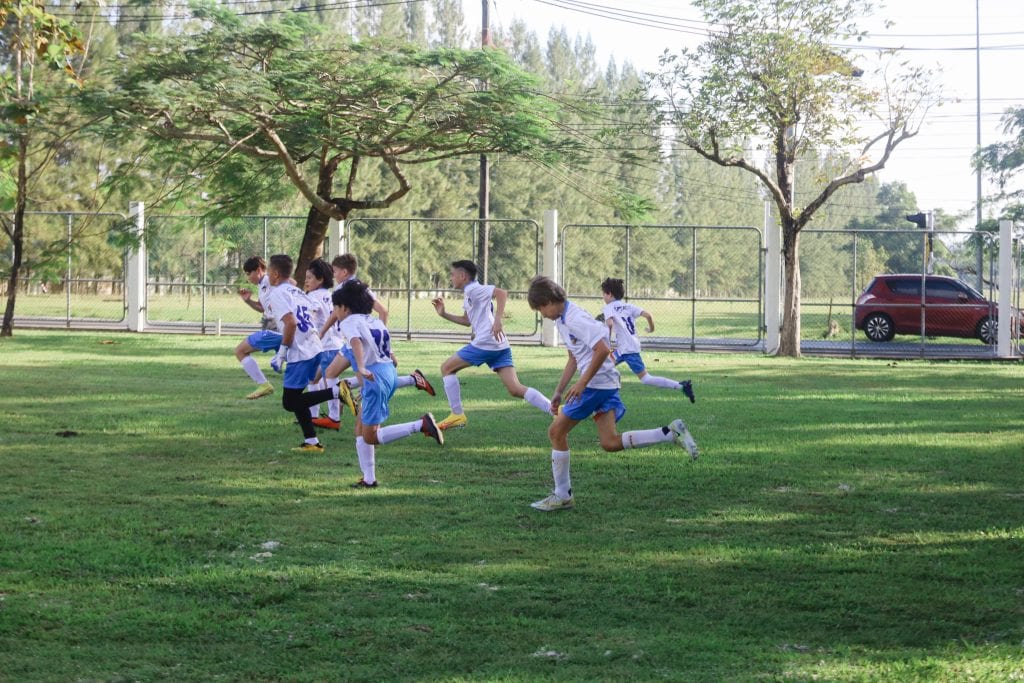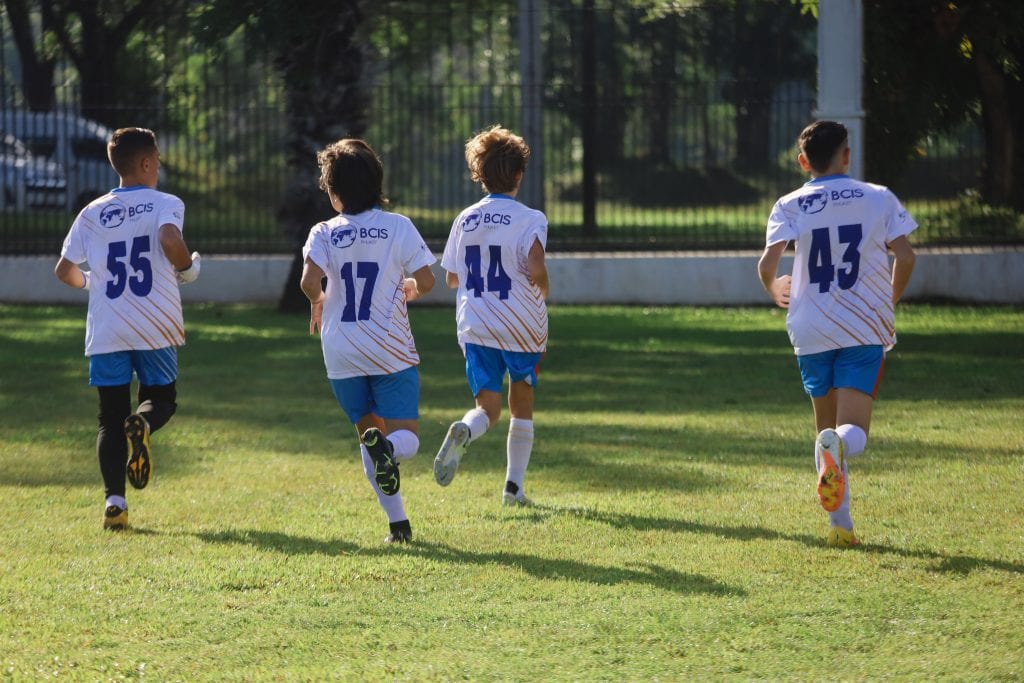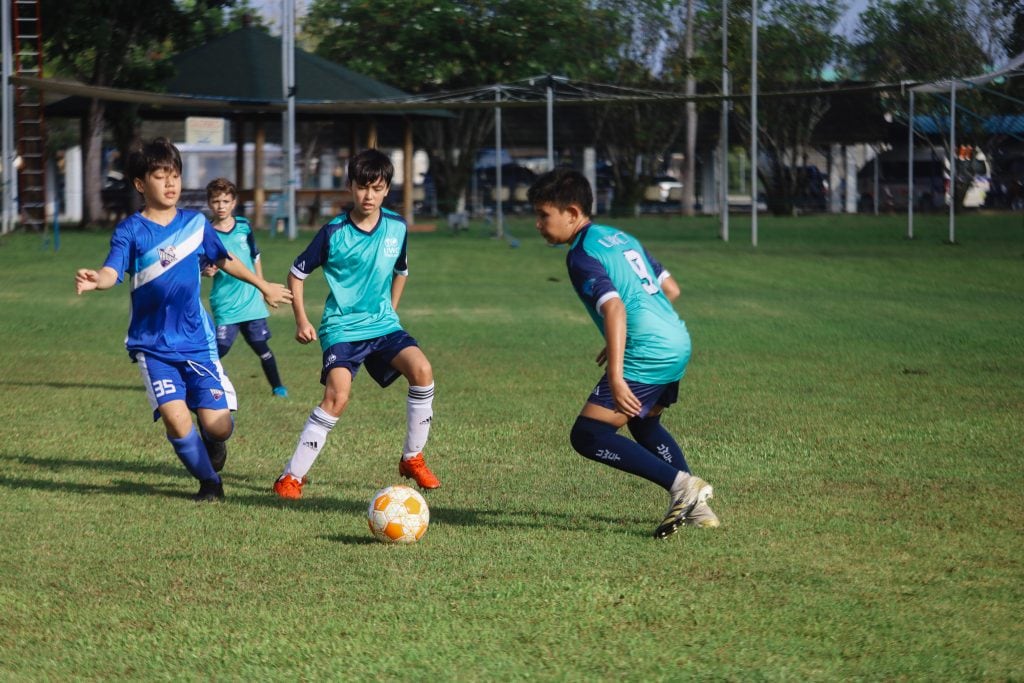 Saturday the 12th of November saw the hosting of the PISAC U9, U11 and U13 football championships at BISP. On what seemed like the hottest day this term 14 teams from BISP, BCIS, Headstart, Kajonkiet and UWCT played their hearts out on the front lawn pitches.  
For many of the students who participated, it was their first opportunity to compete against teams from other schools.  This event was run as a great way to get the Phuket community together and as a good warmup event before the upcoming Soccer 7's tournament.  
We would like to congratulate every individual and team who took part. The BCIS Team were crowned champions of the U9 with the BISP Teams winning the U11 and U13 categories in exemplary fashion. As is the true nature of a successful and fun kid's competition, Coach Victor was overheard saying to his U9's team after their final defeat: 
"Well done today everyone!  You guys played well, learned well and kept your heads up. Let's finish this day by having a pizza together and celebrating Zakar's birthday!!!"  
After this, no one was worried about the overall results of the day as they enjoyed their well-earned treat.