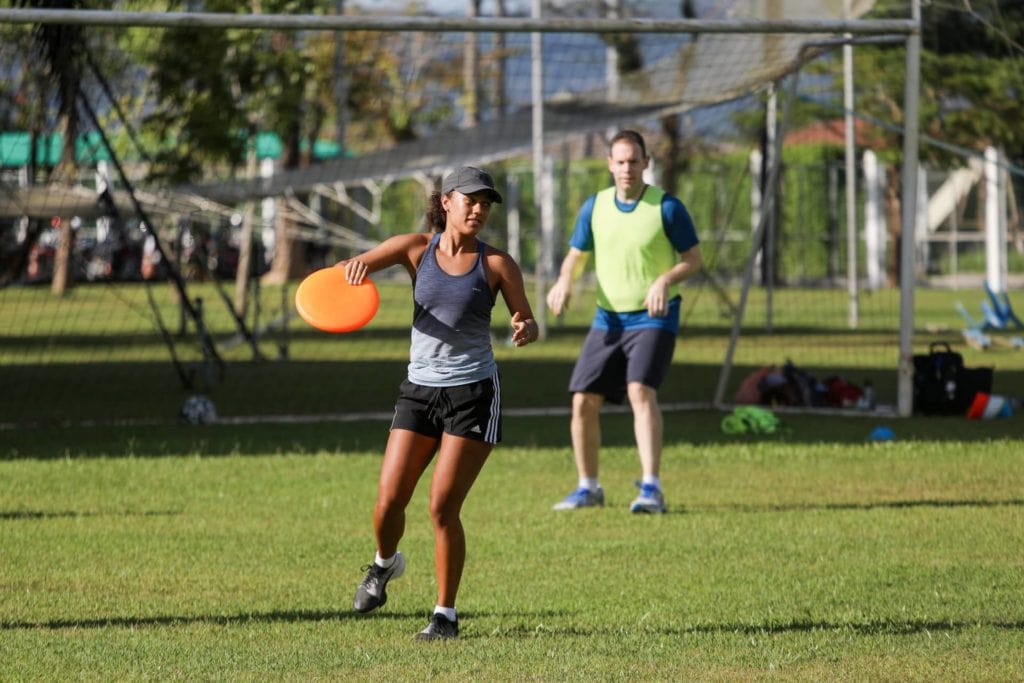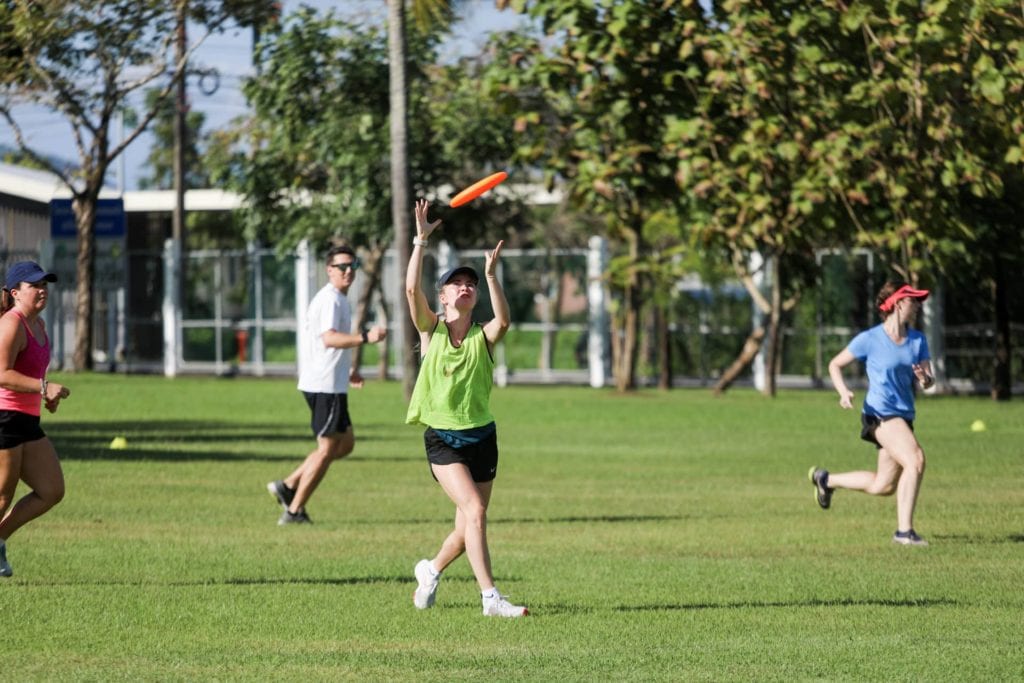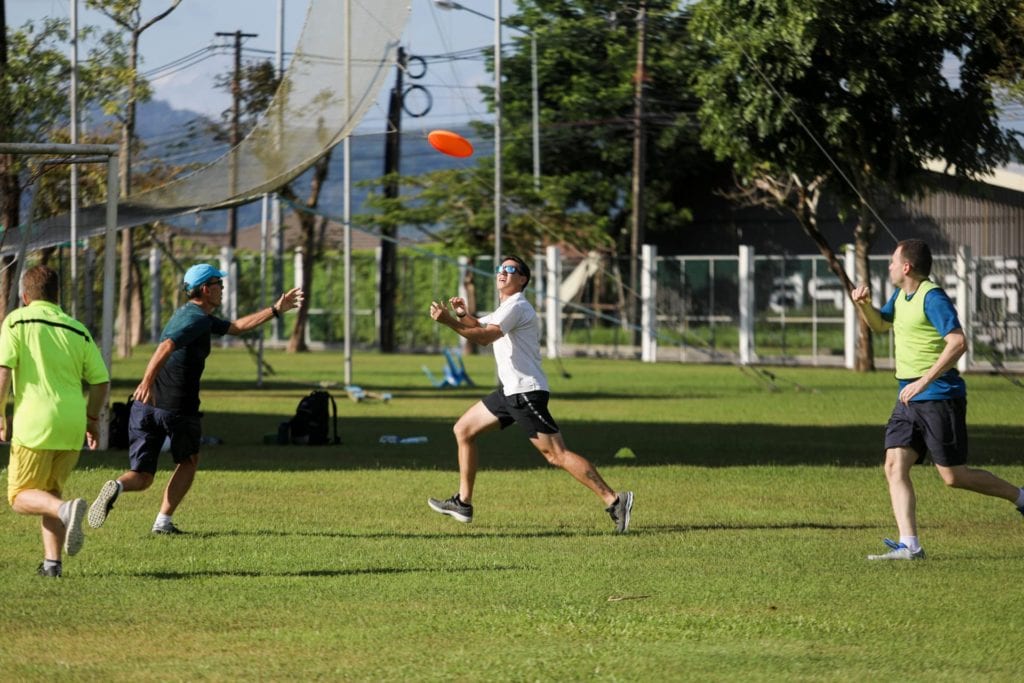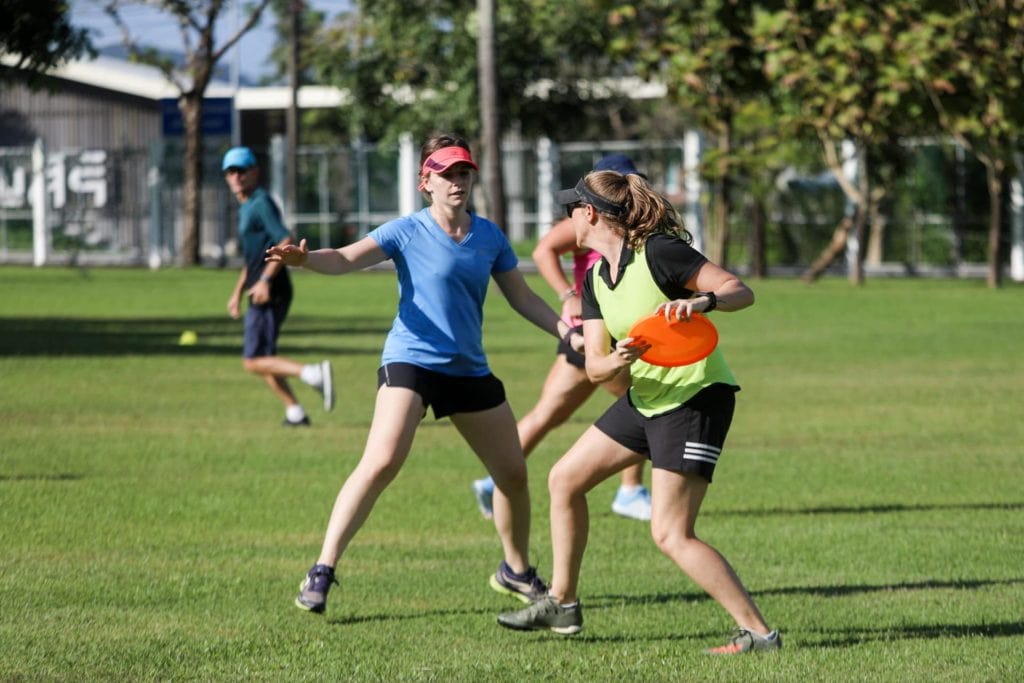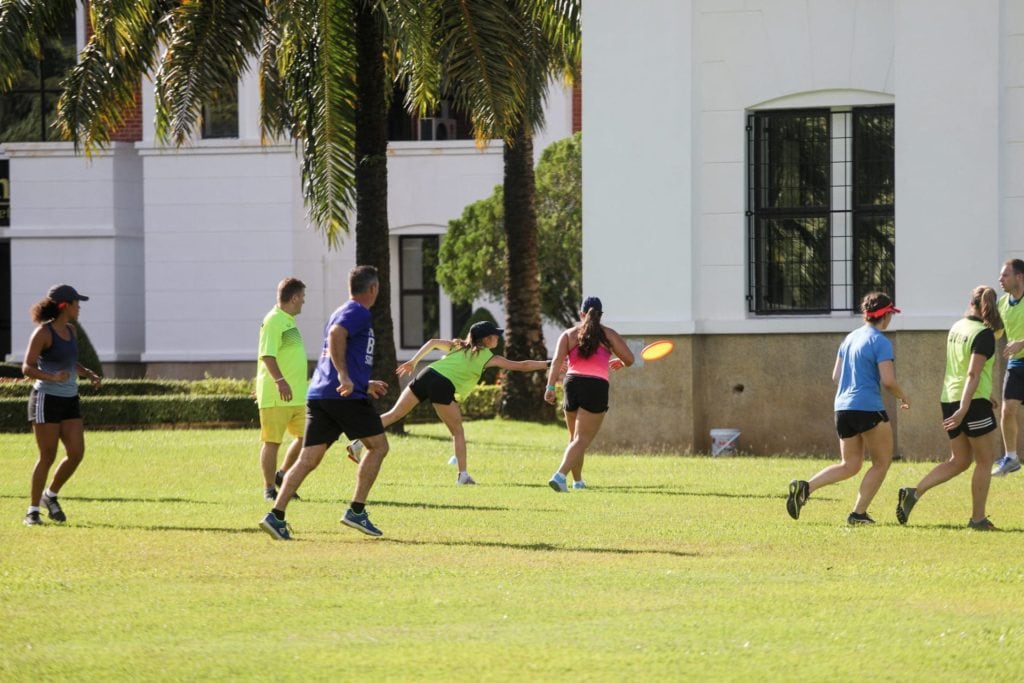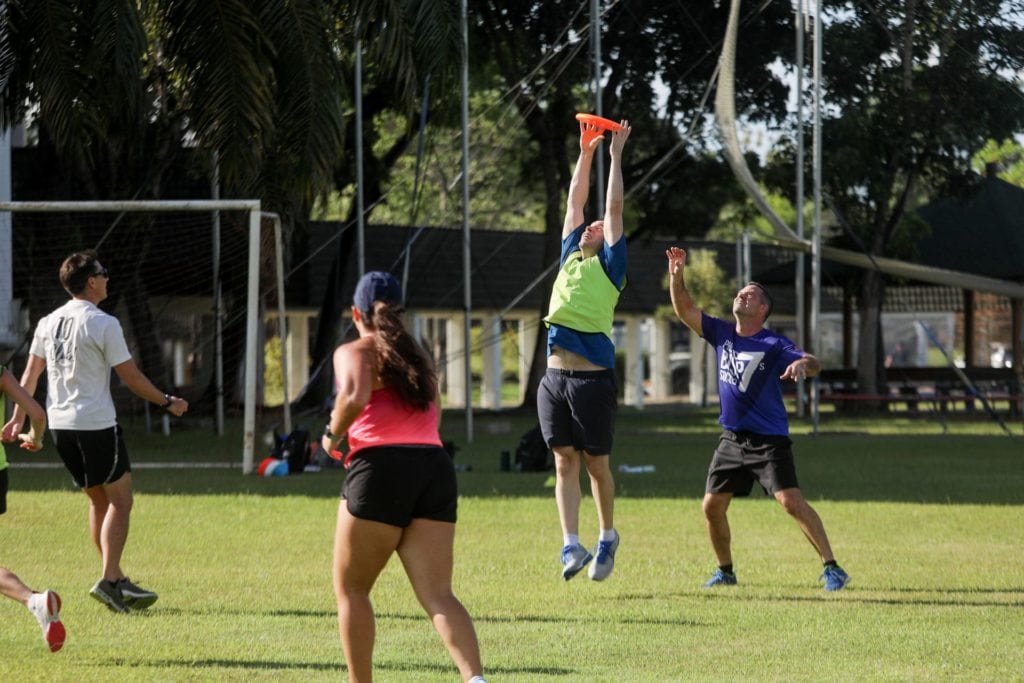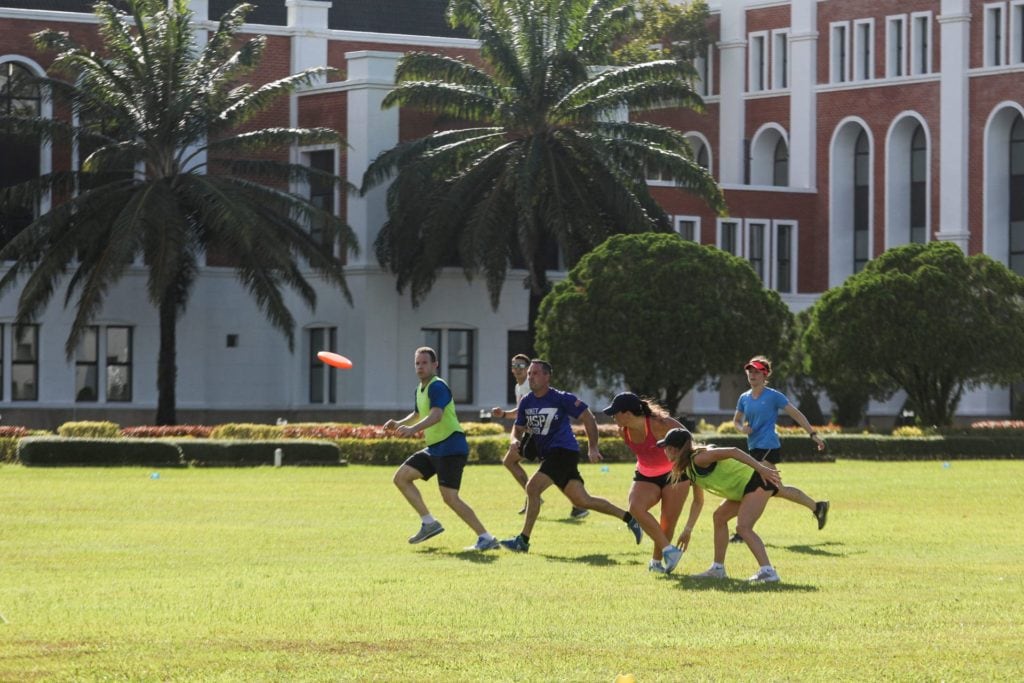 At 4 pm every Thursday (and some Wednesdays), several BISP staff members gather on our school fields to try their hand at Ultimate frisbee.
Ultimate frisbee is a game of throwing and catching very similar to football or basketball where each team has a goal that they have to protect.
But what separates Ultimate frisbee from other sports is that there are no referees. Players make their own calls and are expected to uphold a spirit of sportsmanship. 
Our regular players are enjoying the opportunity to get outside to enjoy the sunshine and to get the heart rate up. Games are non-competitive and all staff are welcome, so if you'd like to join in please come to the front pitches on Thursday afternoons. 
For more information on British International School, Phuket please contact

[email protected]

.