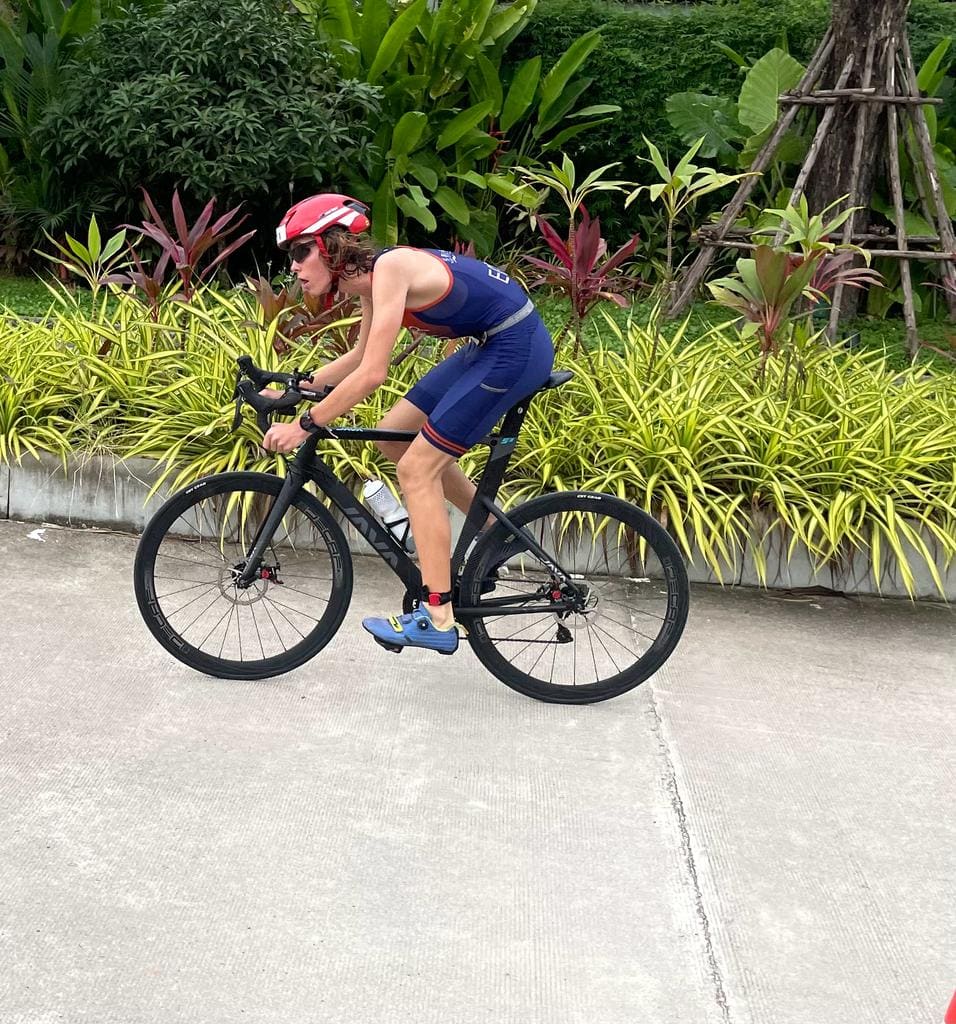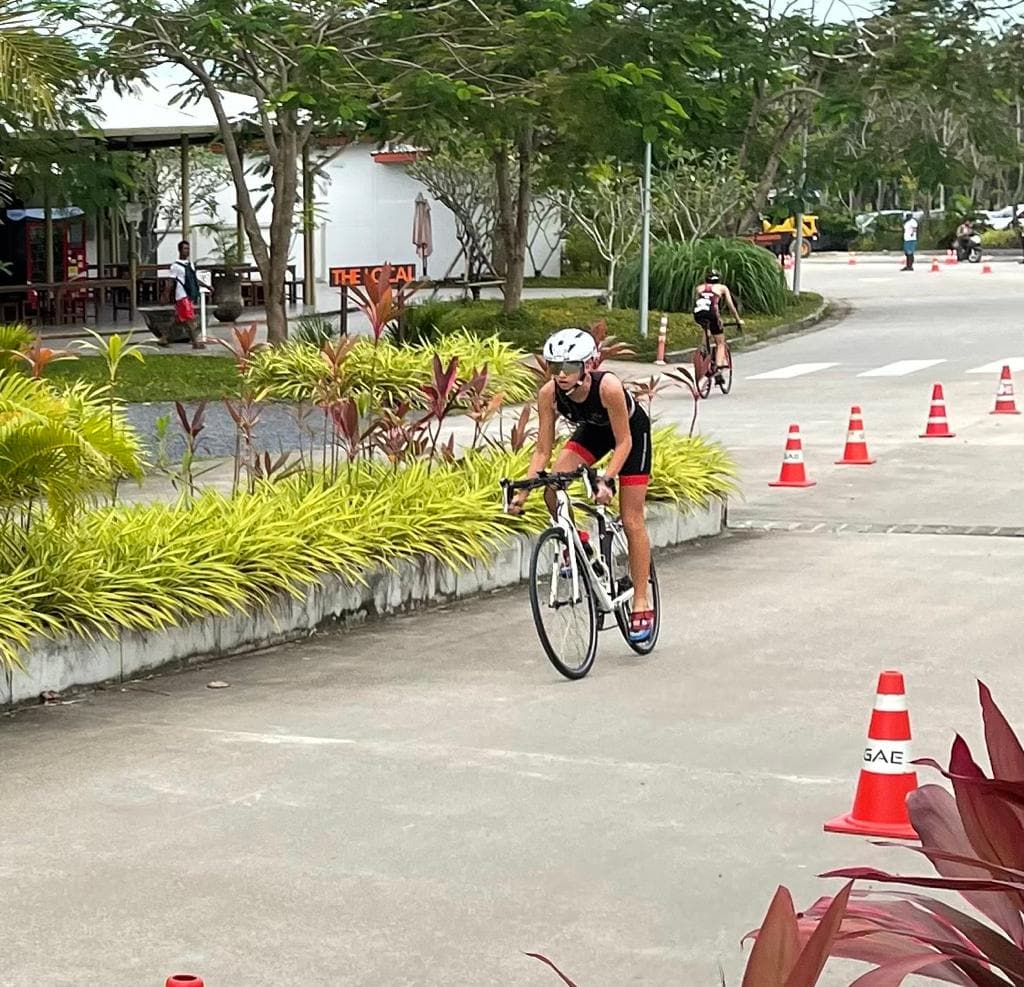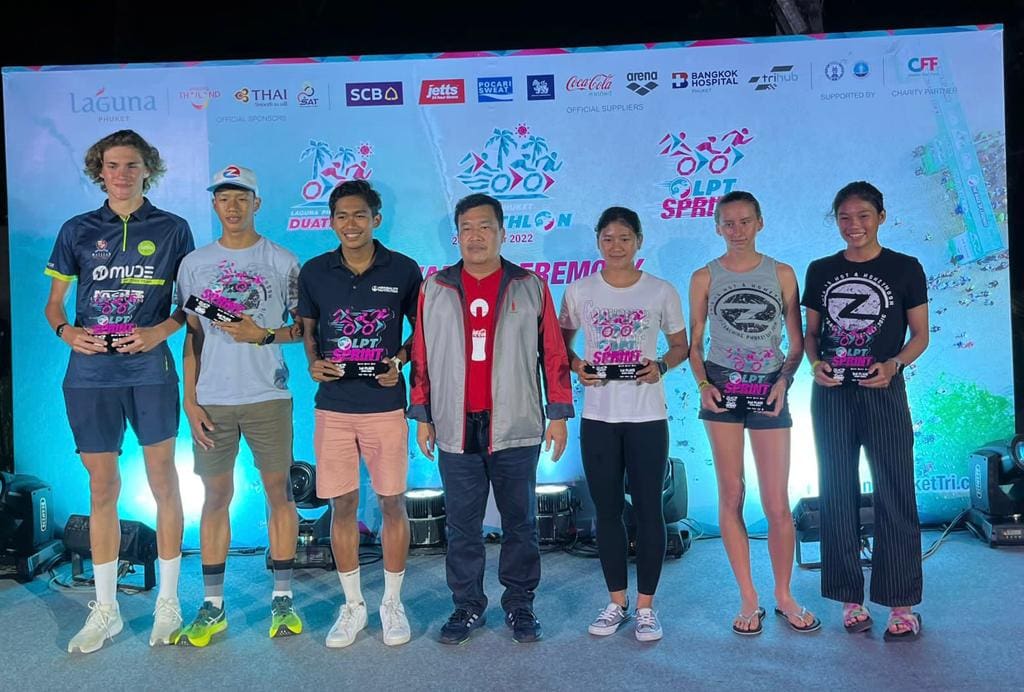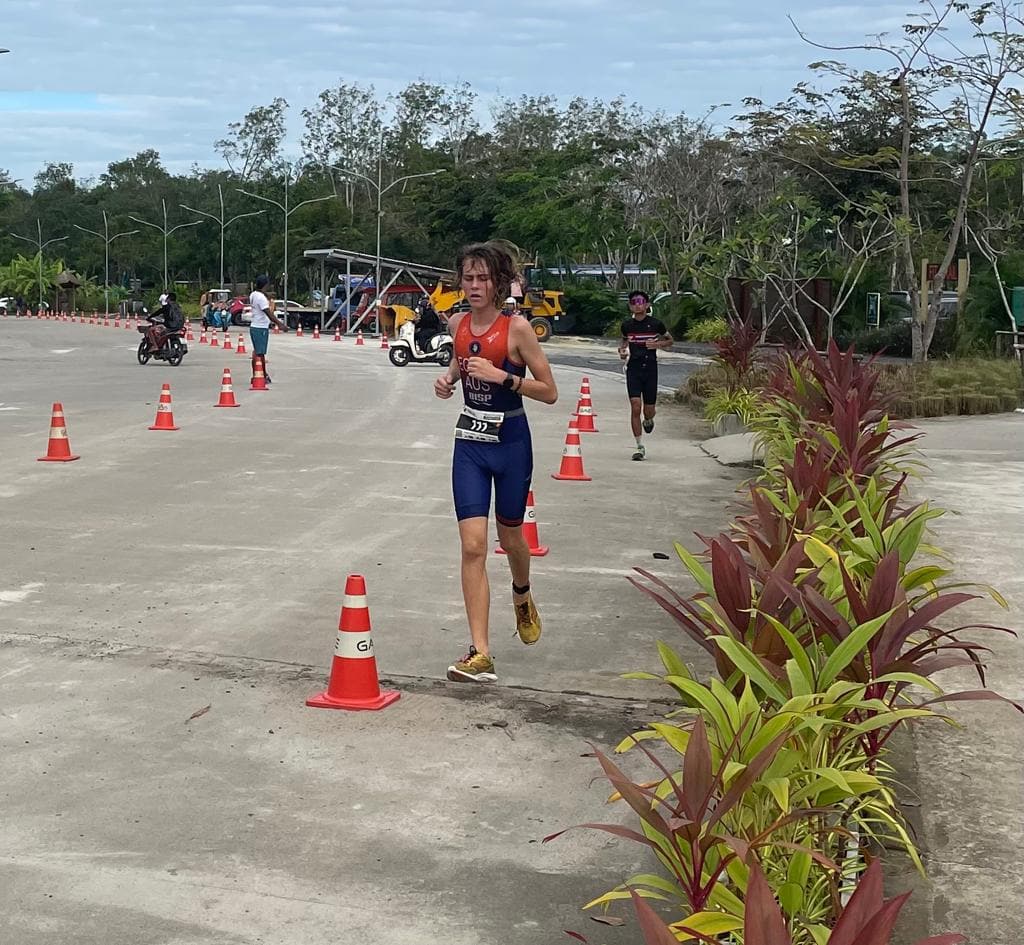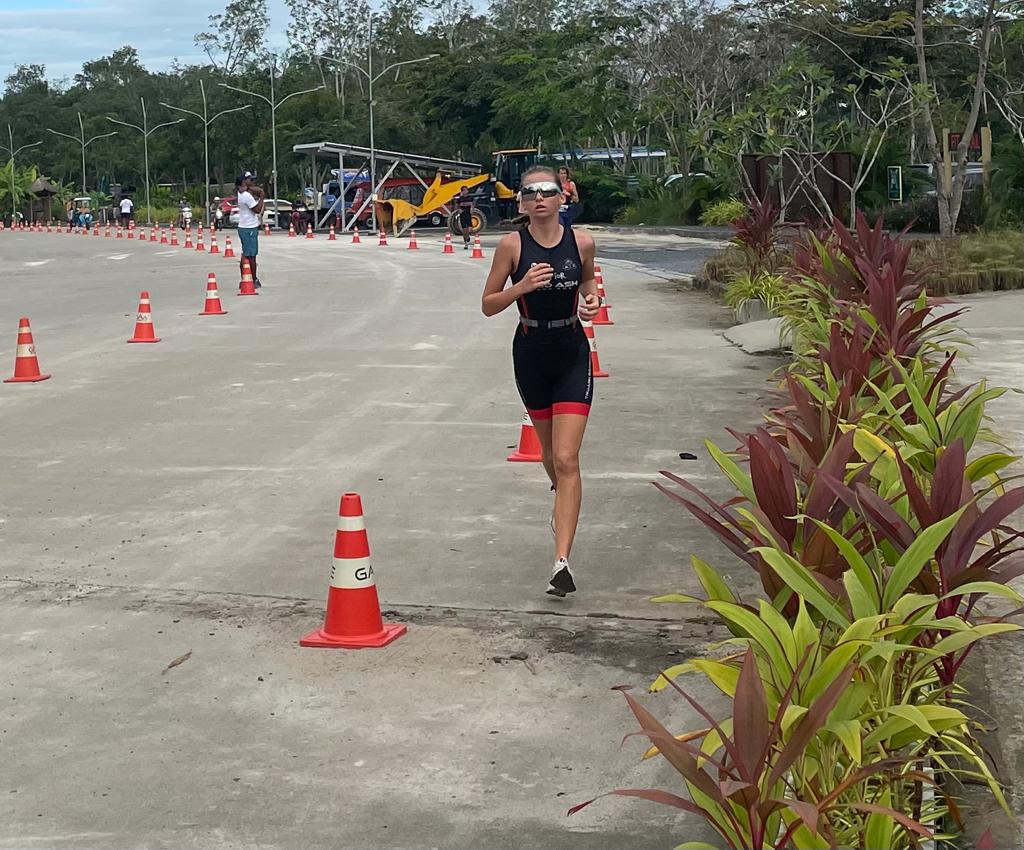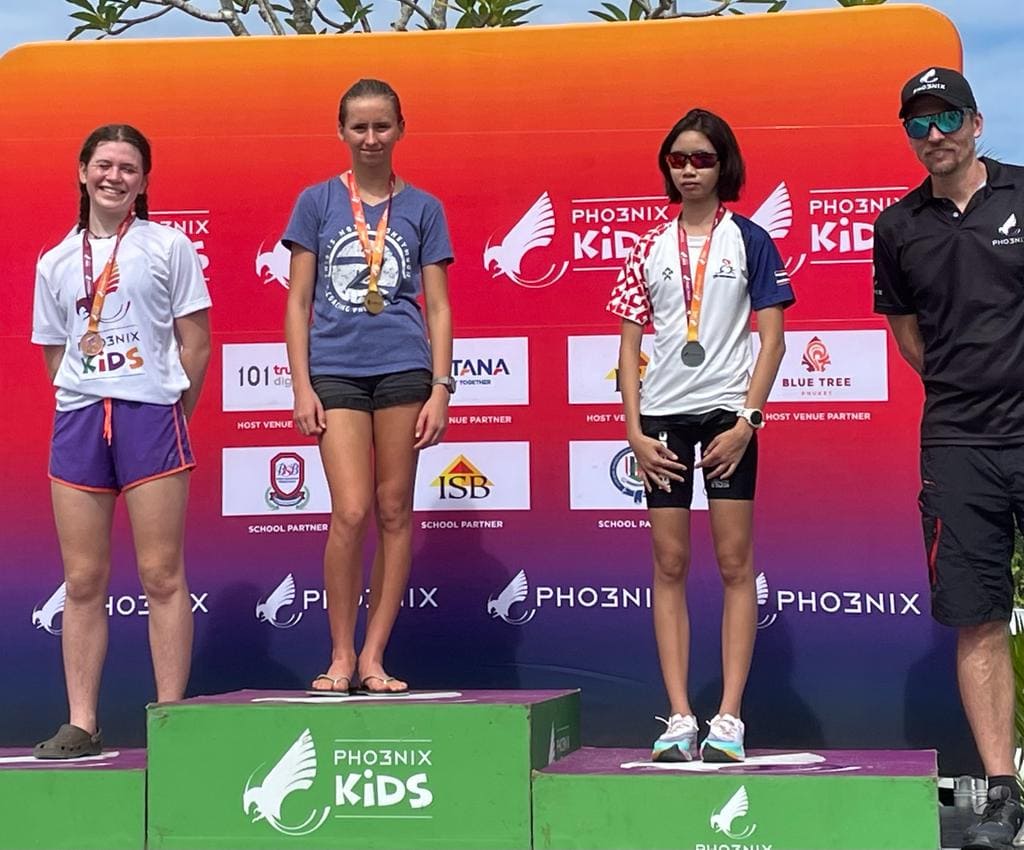 The triathlon year has come to an end and BISP triathletes Liam & Chiara recently competed in two races over one weekend. 
The brother-sister duo took part in the final race of the Pho3nix Foundation Thailand Triathlon Race series 2022 at Blue Tree Phuket. Both Liam and Chiara won their age category race and over the 5 races have accumulated the most points and both have been able to take the 1st place series trophy 2022 home for their age group.
The duo also took part in the Laguna Phuket Sprint Triathlon which both participated for the first time. A great experience for both students as this race was a longer distance than their usual races. Chiara made the podium again and came 2nd in the Female open category while Romeo came 3rd and was on podium as well for the male sprint category.
Congratulations to both Liam & Chiara on once again making BISP proud and for completing a successful year in their triathlon races.