Several British International School, Phuket (BISP) triathletes have kick-started their season with races in Singapore and Thailand.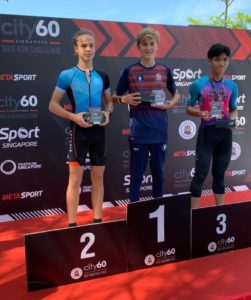 Year 10 student Romeo Perthuis travelled to Singapore in October for the City60 Bike Run Challenge, where he won the U15 event and achieved personal best split times. The duathlon comprised a 2km run and 35km cycle, followed by another 2km run. Hot on Romeo's heals on the final leg was a member of the Dulwich Runners club, who finished just three seconds behind.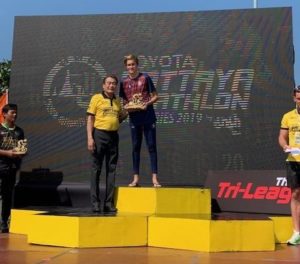 And last weekend Romeo displayed another fine performance at the Pattaya Tour Triathlon Series event just south of the capital. He completed the sprint triathlon in 1:14:44, finishing first in his age group and fourth overall after edging two places ahead in the final run. 
Zane Castro, head coach of the BISP Triathlon Academy, is pleased to see Romeo performing strongly early in the season.
"Romeo used this event to test his fitness in a full sprint triathlon, even though he normally races more age-related distances. He positioned himself strongly in the race among slightly older boys and finished well.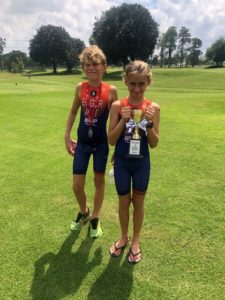 "Romeo has been working to improve his execution and aggression and both of these qualities were evident in his recent races. These processes ensure long term progress – the outcome is just a bonus," coach Zane said.
Also, this month, siblings Liam (Year 9) and Chiara (Year 7) participated in the third and final edition of the Amazing Kids TRI Series at the Pattana Golf Club and Resort. Both athletes improved on their results from the second race held in June, with Chiara finishing first in her age group and Liam in 6th place.
High-Performance triathletes Oliver, Jack and Hugo are currently preparing for their first big race of the season – the Laguna Phuket Triathlon, which takes place on Sunday 24 November.
For more information on the BISP Triathlon Academy, please contact [email protected].