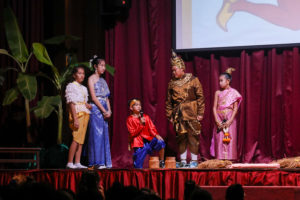 On Monday 11 November, the British International School, Phuket (BISP) community celebrated Loy Krathong, one of the most beautiful festivals in Thailand.
Loy Krathong is one of the most important cultural celebrations in the country. It is not just lively and joyful, but reflects beliefs of Thai people asking for forgiveness from the Goddess of the River as we continuously use water. It is also a celebration which raises awareness in our school community for being environmentally friendly. Thus, this year BISP launched the Eco Krathong contest.
Primary Photo Album & Secondary Photo Album.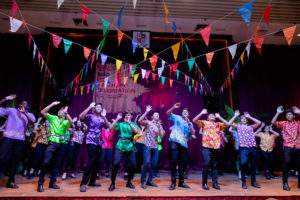 Primary School teachers taught students the history of Loy Krathong and showcased their understanding via Kahoot games the week prior. On the day of the event, all students from Little Ducks to Year 6 along with their parents made krathongs and floated them in the school pond. This year's main performance in the assembly was a Thai folktale called
Sang Thorng.
 Performed by Year 6 students along with others from Year 1, the folktale was very well received by the audience. A survey by Wellbeing Leaders also marked the support of the community to push the 'eco Krathong' concept for next year in order to keep the tradition alive and remain an eco-friendly school.
The Secondary School offered various activities to the students during the day as well. This included stage performances and quizzes, as well as the Eco Krathong Contest. For the Loy Krathong quiz, BISP students had the opportunity to recall their knowledge and show appreciation and understanding of Thai culture in relation to the festival. These activities were enjoyed by all.