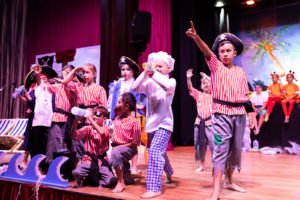 Term 1 featured a flurry of seasonal Performing Arts events that reflected the variety of high quality Music and Drama at BISP. We started our seasonal programme with "Peter Pan the Pantomime" (photos here) performed by an energetic cast of students from Year 7 to 13, followed by our environmental musical performed by a cast of KS2 students telling the tale of plastic pollution in our seas (photos here).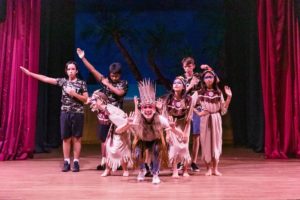 Members of the Primary Cantamus Choir and the BISP Concert Band thrilled audiences with their talent at the Christmas Fair (photos here) organised by the BISP PTA and our traditional "Here Comes Christmas Event" (photos here) in the MTB. BISP parents Choir and Secondary Singers also performed at the latter event – what a truly superb sound they made! The Primary Christmas Concert is always a triumph of choral talent – our Primary students do make Christmas so special.
And now the Secondary students are rehearsing "Legally Blonde" for performances at the end of Term 2.