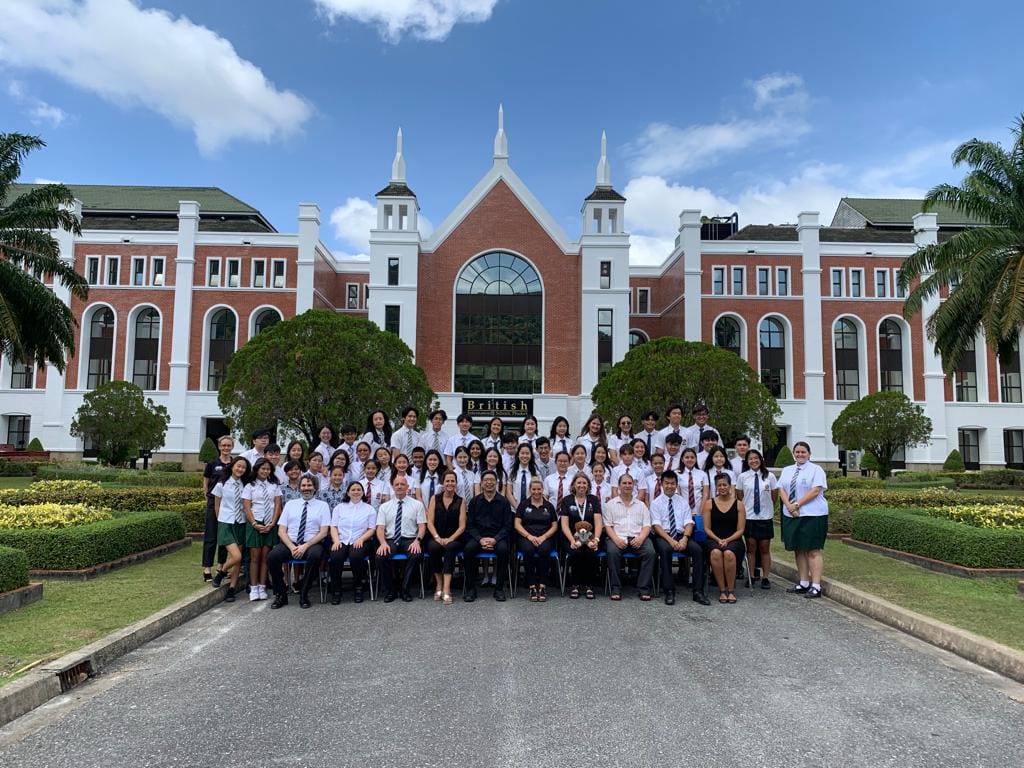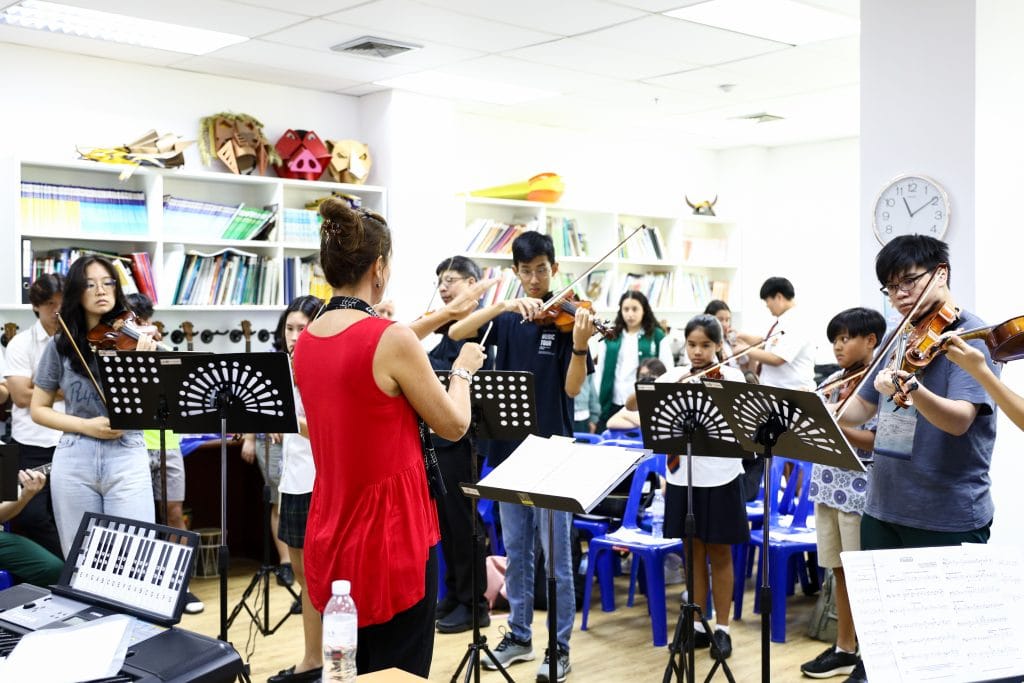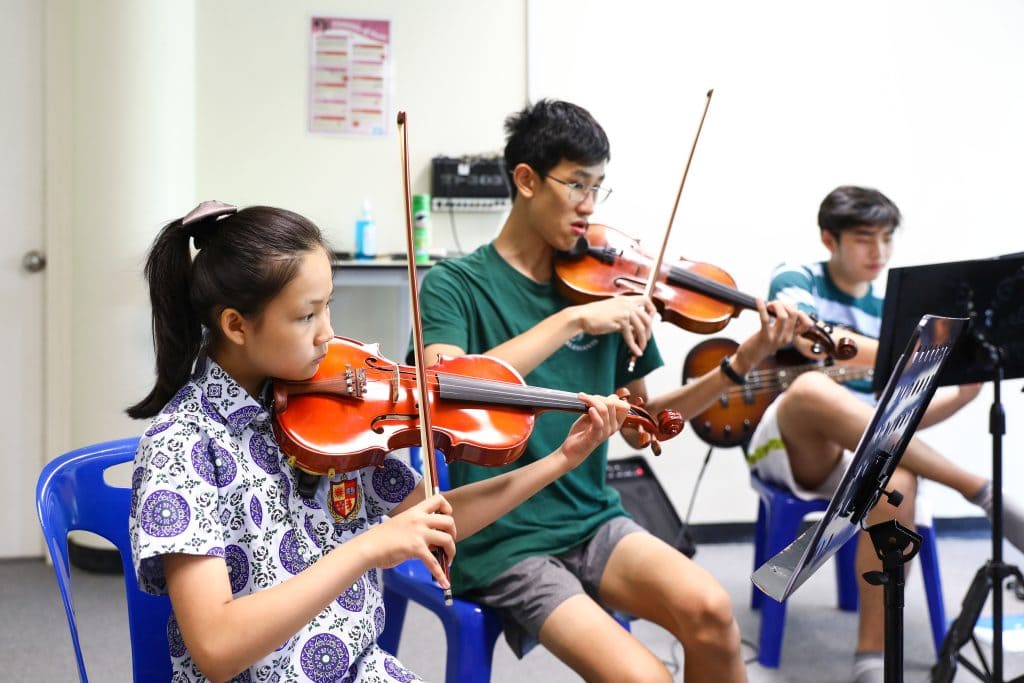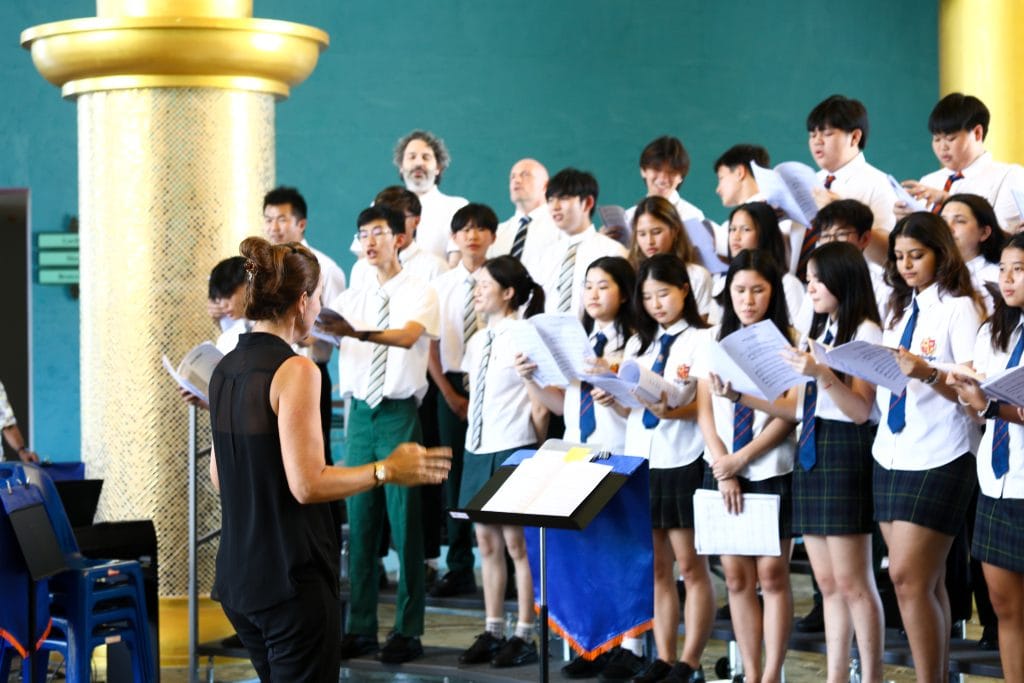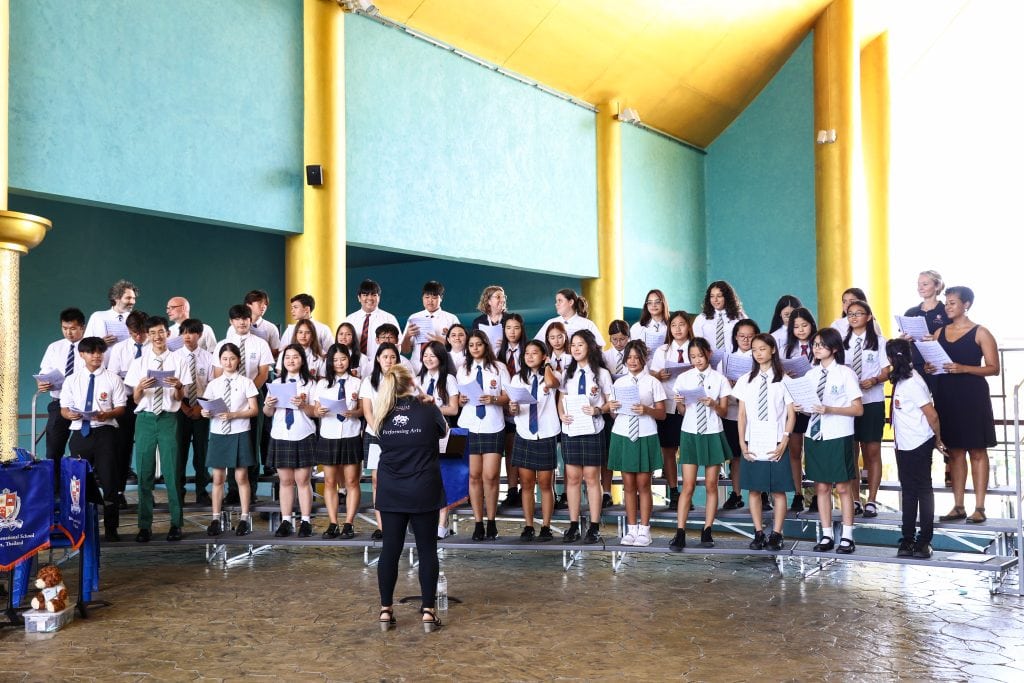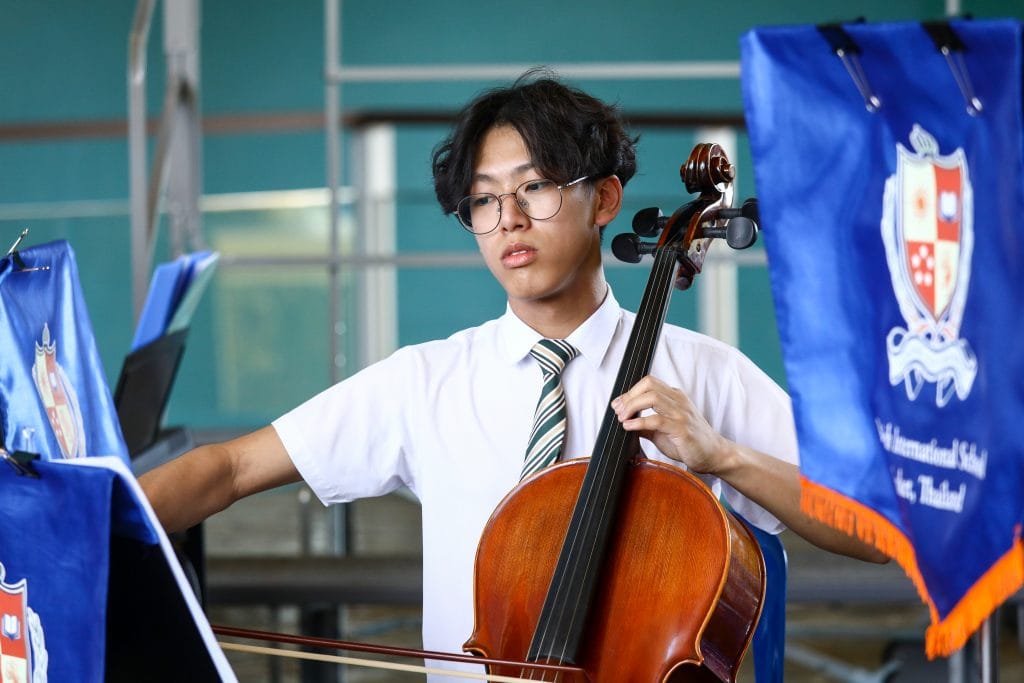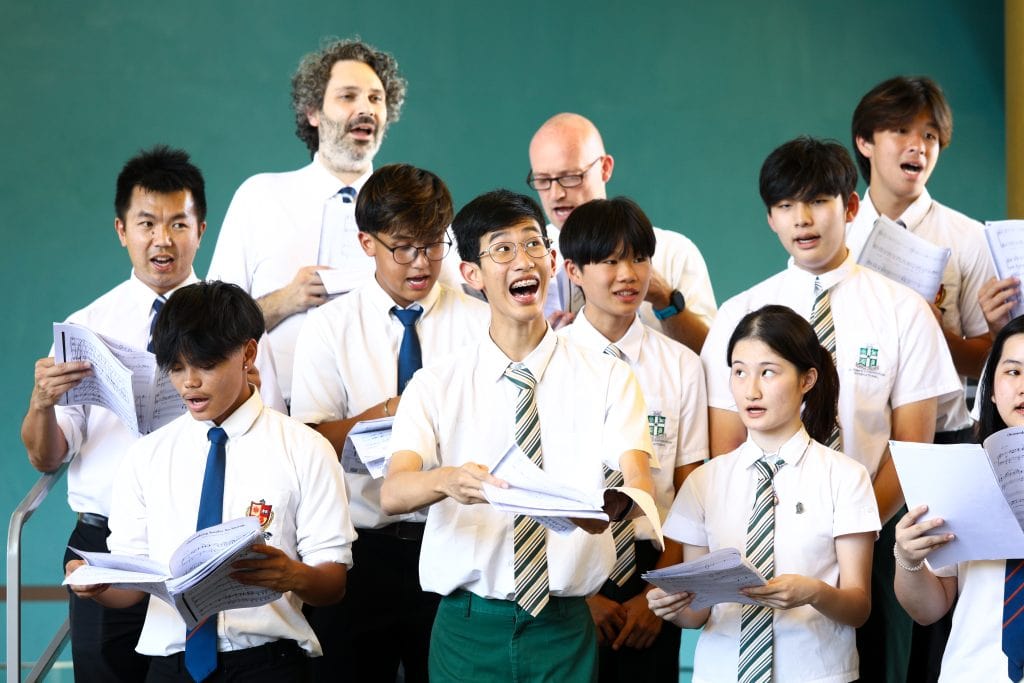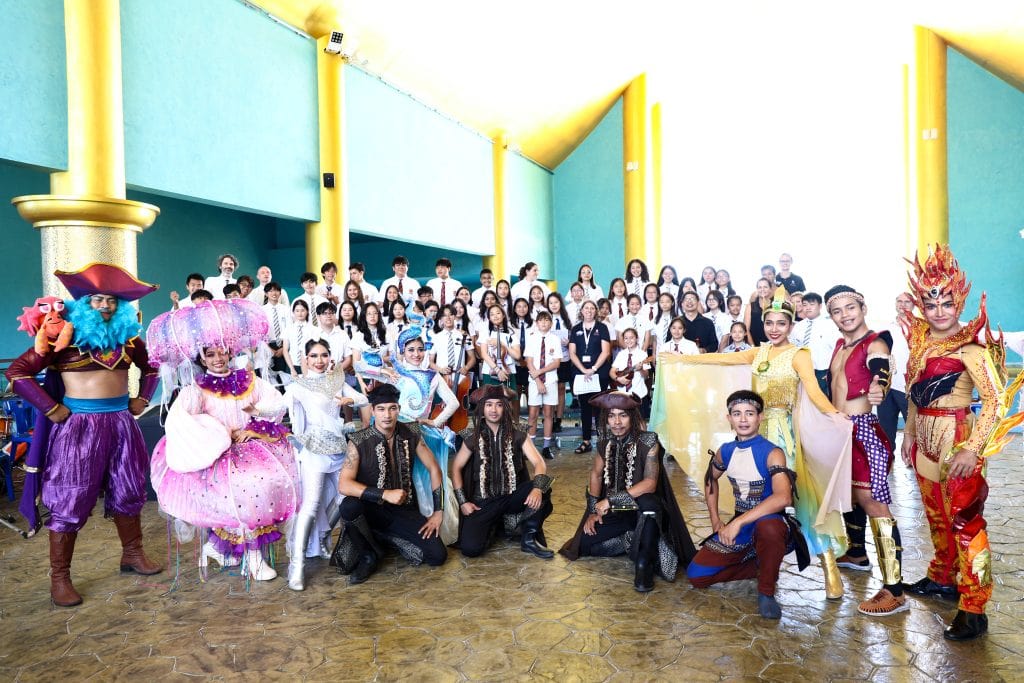 Neil Crossland, Principal at British International School, Phuket, reflects on a recent visiting musical tour.
'Every collaboration helps you grow' – these are the words of Brian Eno, the English musician, record producer, and visual artist who is widely regarded as one of the most influential figures in contemporary music. Eno was referring to his iconic collaboration with David Bowie. 
Of the many 21st century learning skills, 'collaboration' is often promoted as the most beneficial. Collaborators are those who are at ease in other people's company, and can work effectively with people from a diverse range of backgrounds and cultures, mostly to achieve a common goal. We know the modern workforce is becoming more complex and interdisciplinary, requiring individuals to be able to collaborate across different fields of expertise, or to jointly find new solutions and tackle complex problems together. Therefore, facilitating learning experiences that pull people together seeking a coalition of minds – interdependence rather than independence – is always going to be good preparation for our students as they begin their next chapter in a rapidly changing world.
The combination of Brian Eno's experimental style and Bowie's eclectic artistic vision, produced the album 'Heroes' amongst other 1970s classics. Their partnership is often cited as one of the defining musical collaborations of the era, inspiring others who followed with their creativity and innovation. Music is a wonderful medium to forge partnership as it involves multiple elements that are combined and coordinated by people in chorus – and who usually exude expression and passion. 
This brings me to a magical collaboration between two South East Asian schools working in harmony this month – SJI International Singapore, and the British International School, Phuket. The opportunity for the schools to work together came from an idea floated between Ineke Thorpe (Head of Music at SJII) and Sam Cockerill (Head of Performing Arts at BISP). The two schools connected on a beautiful 3 day blind-date, with over 50 students collaborating in voice, and in string and ukulele ensembles. I'm told blind-dates are a risky business, but the like minded missions of each school, to 'ignite passion' (BISP) and to be 'people for others' (SJII), were a certain match. True to form, the students from each school united throughout the creative process.
A few observations from the music tour:
Strangers quickly become friends when required to sustain a state of intense focus and creativity. This immersion in the moment (collaborative 'flow') led to a higher level of performance and accomplishment.

Making music certainly requires deep conversation, clear communication, and an innate sense of cooperation. Music creates a common language that transcends cultural boundaries.

Collaborative rehearsals and performances gave us the 'goosebumps' – the adrenaline fuelled reflex when 'magic' happens in other people's company.

Musical collaboration is pure fun, and this in itself is a good enough learning outcome.
Musical moments create memories. Thank you to SJI International for visiting the British International School, Phuket, and for your friendship and kindness. All of the students and staff who participated in the tour have forged new bonds, some of which will last a lifetime. Through collaboration we found fulfilment, enjoyment and a significant amount of the 'growth' that Eno advocates. There is certainly much life in music (as there is on Mars)!