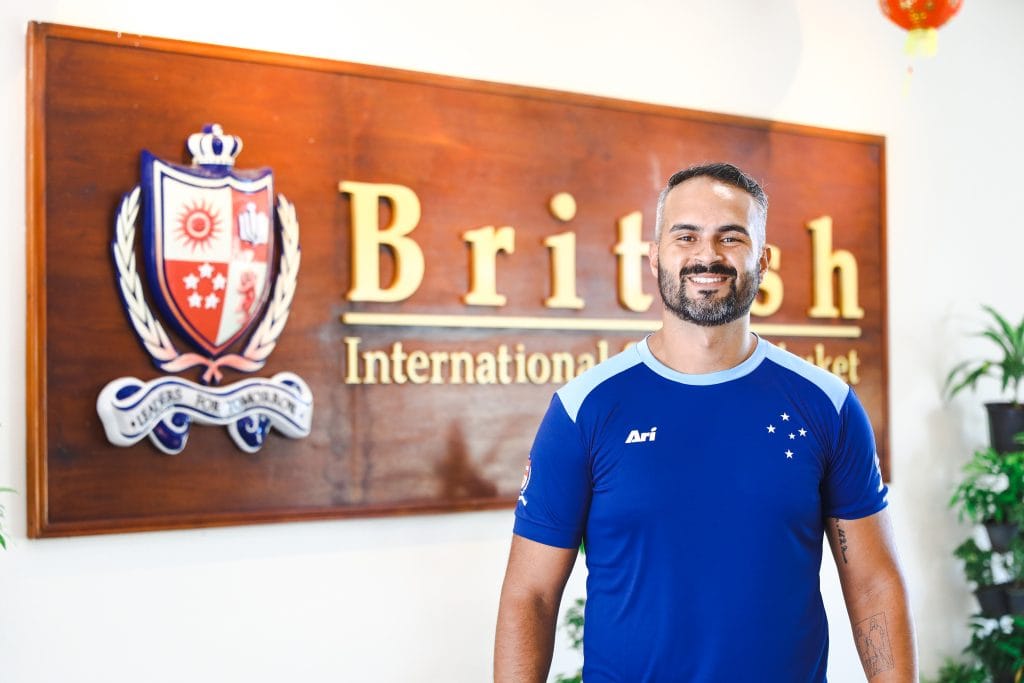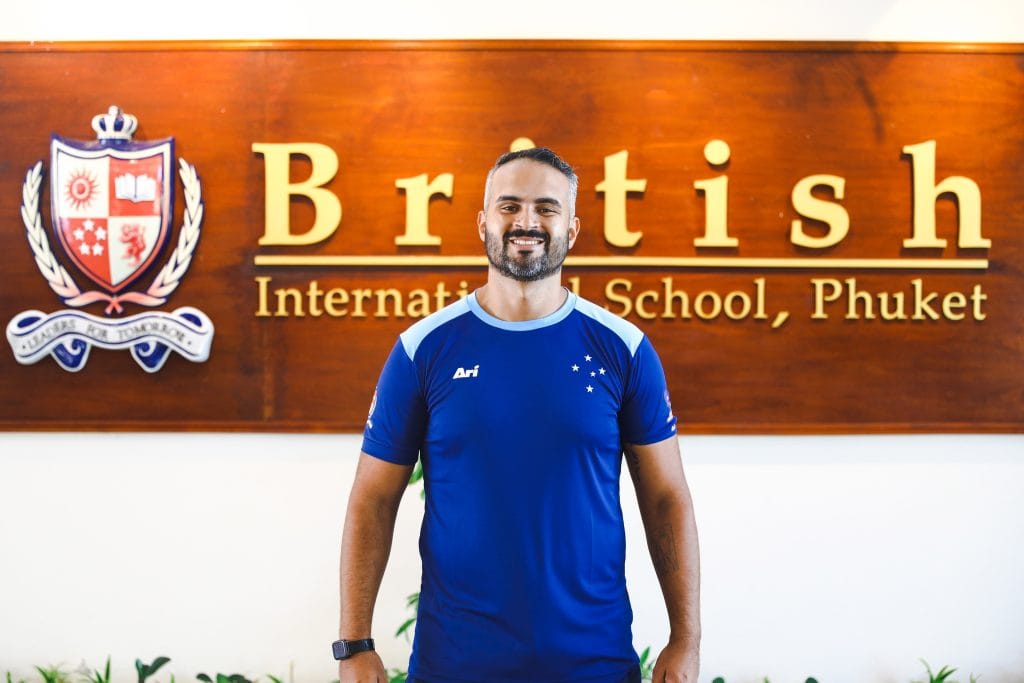 Football is a sport that captures the hearts of millions around the world, and coaches play a crucial role in shaping the players who take to the field. With that in mind, we are excited to share our interview with BISP's newest football coach, Gustavo Apolinário Ferreira. With a degree in Physical Education from the Federal University of Minas Gerais, Brazil, Coach Gustavo has an extensive background in coaching at various levels, from grassroots to college football. As a founder and former director of events at the Academic Athletic Association of the School of Physical Education at UFMG, Coach Gustavo brings a wealth of experience and knowledge to his coaching role at BISP. In this interview, we'll learn more about his coaching philosophy and his goals for the BISP football team.
What is your role as a football coach and how do you anticipate students will connect with you? 
I understand that the coach's role goes beyond just teaching football. My goal as a coach is also to convey essential values for training as players and also as people. My hope is to transmit knowledge to the athletes, and in exchange, I hope to connect with them through my openness.
What do you enjoy most about working with Cruzeiro?
As a football coach and Brazilian, it is an honour to be able to work in one of the biggest clubs in Brazil. It is a great responsibility to represent so many people who carry an enormous passion for this club within them. I feel grateful to be able to be a part of it.
What attracted you to BISP?
Aside from the opportunity to gain international experience, I was interested in the school's structure and that it has a great brand and reputation.
What's a professional skill, or area of interest, that you're keen on developing at BISP?
I would like to be able to expand my knowledge about football, being able to observe different contexts and characteristics that only a professional experience can provide. I want to immerse myself in new cultures, languages and understandings of life.
What do you like to do when you're not working?
As a good Brazilian, I consume football all day long so I like to watch games and study other things about football, besides of course playing whenever possible. To relax I usually go to the gym and watch movies and series.
What behaviour or personality trait do you most attribute your success to, and why?
I am a person who is always open to listening and learning, regardless of my hierarchical position. I find that treating everyone the same way opens up an opportunity for dialogue and approximation, which makes the work easier.
What advice would you give to your teenage self?
It is inevitable that life will present us with many obstacles, some of which will be impossible to overcome. However, moving forward is the only possible solution, as it will keep us strong to reach our best moments. The message would be to trust your family, your real friends and keep moving forward.