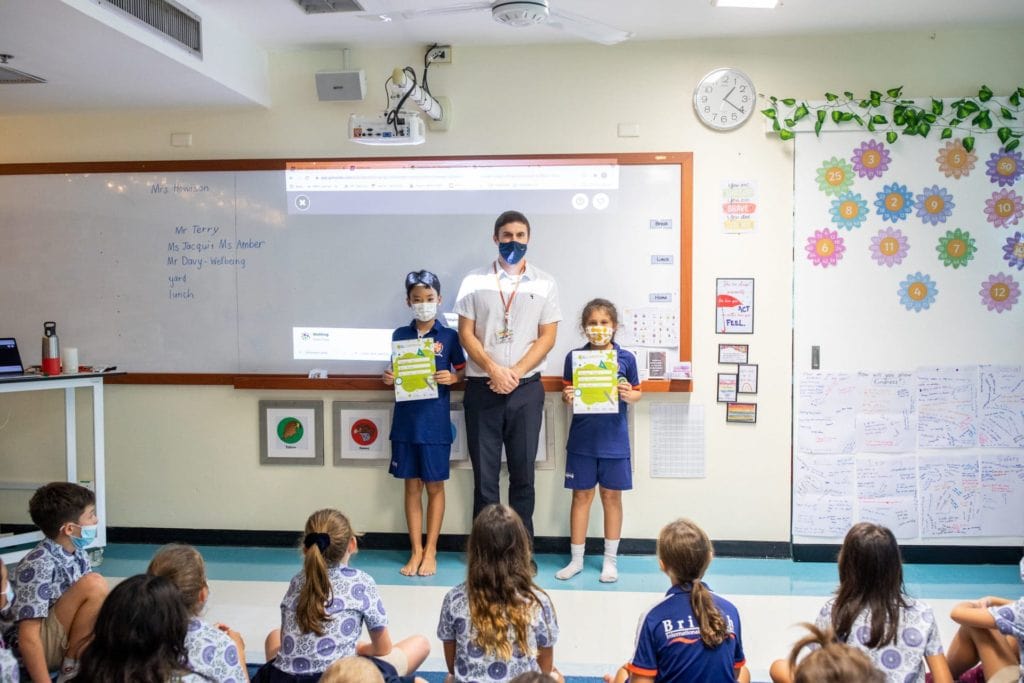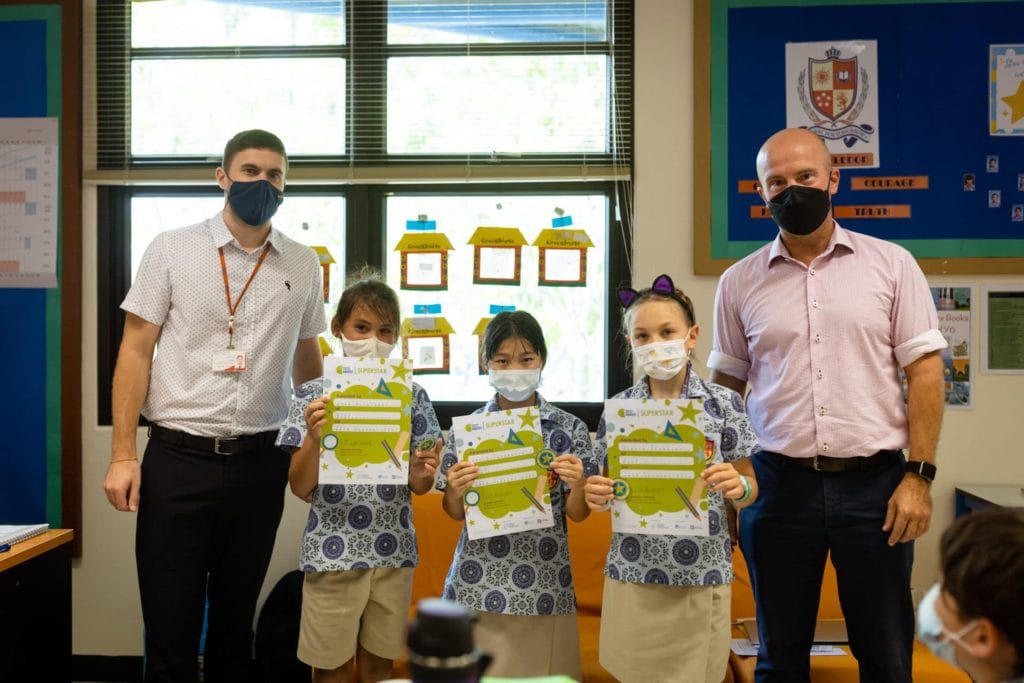 Five Key Stage 2 students are now the proud recipients of the 'Superstar' Crest Award after completing the level 1 course in our Summer Sessions programme in July. 
Year 6 students Karaket (Kate) and Shengyi (Eason) and Year 5 students Karin, Ulyana and Lash received their awards from BISP's Head of Science, Mr Gavin Terry, in a special classroom ceremony last week. 
The Crest Award is an internationally recognised award run by the British Science Association that aims to inspire young people to think and behave like scientists. For the Superstar level of the award, the students had to complete eight one-hour practical investigations. 
"Some of the topics the students explored during the course included water rocket design; using chromatography to solve a crime; looking at microorganisms under the microscope; creating slime and lava lamps, and investigating the colour different metals burn", said Mr Terry. 
"Kate, Eason, Karin, Ulyana and Lash are the youngest students at BISP to have completed a Crest Award and will now have the opportunity to attain the Bronze, Silver and Gold Awards as they get older. Well done and many congratulations to these students."
For more information on British International School, Phuket please contact
[email protected]
.