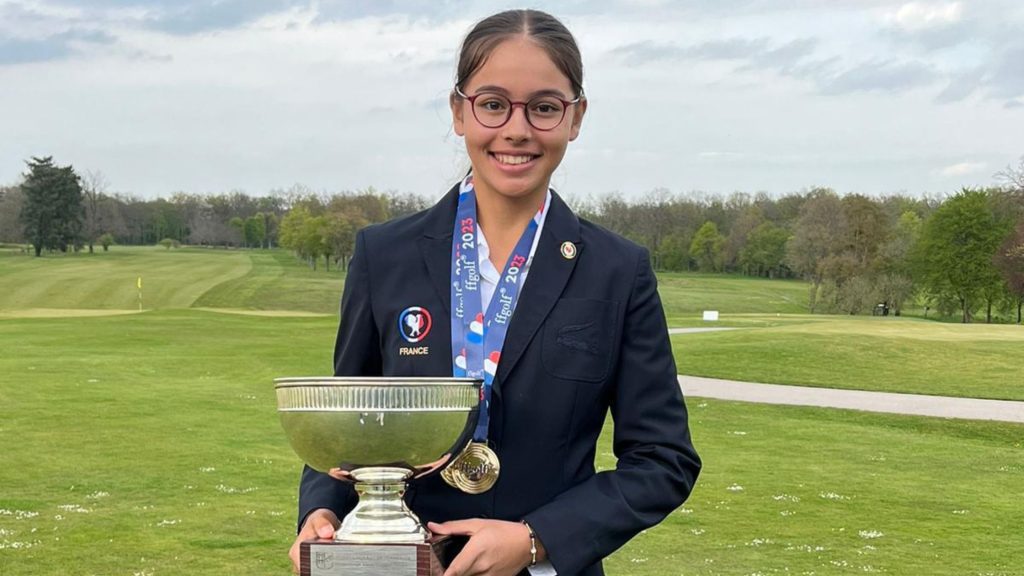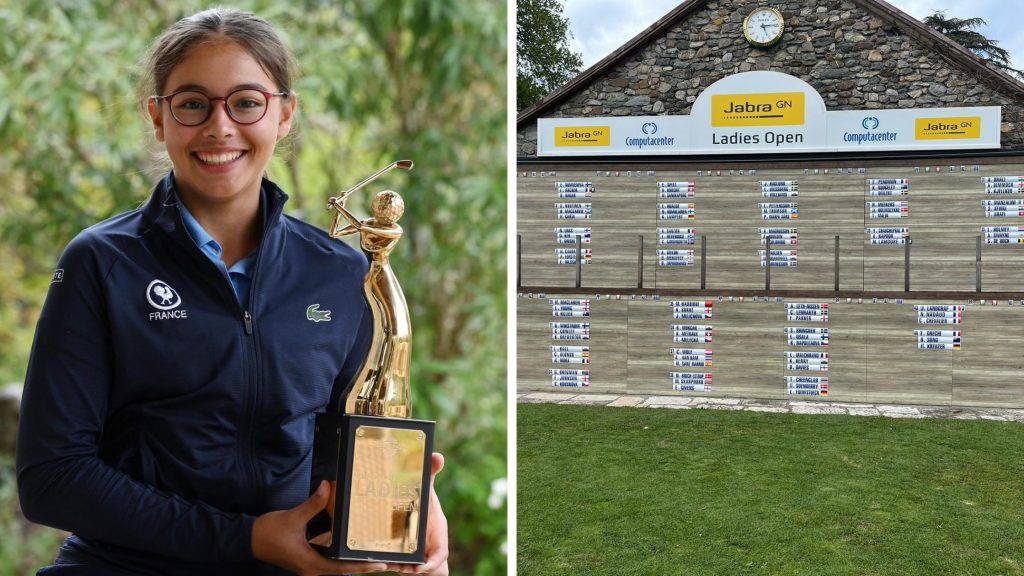 Louise, a young golfer from BISP, has recently achieved a remarkable feat in the world of golf. At just 14 years, 2 months and 19 days, Louise won the Terre Blanche Ladies Open, becoming the youngest amateur golfer to win a ladies' professional golf tournament. This achievement has placed her in the top 100 world amateur golf ranking, currently ranked 93rd.
The Terre Blanche Ladies Open was a Ladies European Tour Access Series event at Domaine de Terre Blanche in France. Louise did exceptionally well and exceeded everyone's expectations, including her own. She was thrilled to have the opportunity to play with professional golfers and learn from them, and the experience was amazing for her.
After winning the Terre Blanche Ladies Open, Louise went on to play and win the French International Championships U-14 Girls in Chantilly, France, with the French National Team U-14, making it her second selection. Her performance at these events showcased her incredible talent and dedication to the sport.
Louise's success in these events has earned her recognition within the golfing community and the opportunity to play in the Jabra Evian Ladies Open on 11-13 May in Evian, France. During this event, Louise produced another magnificent performance in which she made the cut and finished T39. 
Everybody at BISP is very proud of Louise's achievements and the inspiration she brings to other students at the school. BISP's Coach Ollie was also impressed by the achievements of Louise and her team.
"Louise is inspiring many young golfers at BISP to take up and learn golf. She has a fantastic team and support system around her along with her coach, Pro Golf. There are exciting times ahead and we wish Louise the best of luck in the upcoming events"
Louise's performance in the Terre Blanche Ladies Open and subsequent events have cemented her place in the world of golf. Her talent, dedication, and passion for the sport are an inspiration to all aspiring golfers. The BISP community is proud to have Louise as a student and wishes her continued success in her golfing career.