British International School, Phuket uses a variety of digital platforms and in-person communication channels to communicate effectively with our community. Click on the link below for a detailed explanation of all our essential and non-essential information channels. Links to all our school-related social media pages are provided in the PDF. Please subscribe to our blog and follow us on social media!
How do we communicate with parents at BISP?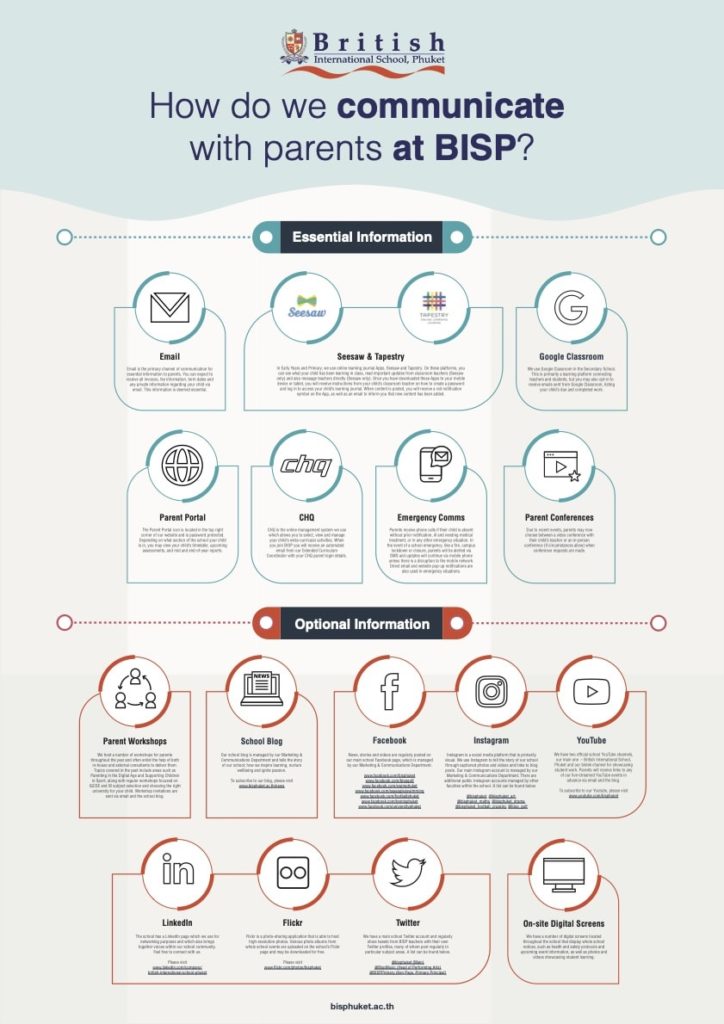 For more information on British International School, Phuket please contact [email protected].