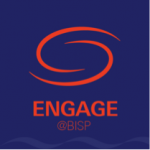 Today on our blog we would like to introduce you to Armaan and Rita, our two Engage leaders for the 2021-22 academic year. The Engage pillar within our Wellbeing curriculum is focused on teaching and learning, and the student learning experience in the classroom.
As Engage leaders, Armaan and Rita will collaborate with Secondary teachers and senior leaders to help create meaning and context for students, and positive engagement in learning.


Rita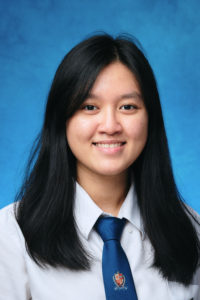 "My name is Rita. I'm from Myanmar and this is my first year at BISP. Over the past few years, I have developed a passion for languages and STEM-related activities. With this passion, I have also been a part of many exchange programmes. Academically, I achieved high grades for my IGCSE subjects and at my previous school was awarded Best Student for three consecutive years. 
"As a lead of Engage, I believe determination, versatility and compassion are crucial. By using these key qualities, I aim to work towards a comfortable and memorable learning environment by organising a wider variety of activities so students will all be engaged regardless of interest or learning style. I also plan to give students a more active role in discussing personalised learning strategies. I look forward to listening to the student body and implementing different methods both in and out of the classroom to increase our enthusiasm and passion."
Armaan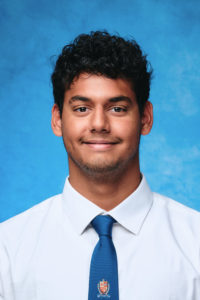 "Hello, my name is Armaan, and I am from India. I joined BISP in 2018 and have been an admirer and a willing aspirant of the Student Leadership Team at this school. I have studied in international schools from a very young age, and have also represented the student body with similar roles, giving me experience and confidence in managing this role.
"Due to the incredible job of the previous Engage leaders, I was able to actively participate and score highly in my IGCSE exams. These achievements have taught me skills that I believe will be helpful to the rest of the student body with their assignments and assessments. Furthermore, I am a High-Performance student-athlete, which has taught me useful time management skills. I am proud of balancing swimming and the demands of school to achieve the most in both fields.
"I work well in a team environment and am very open-minded. This will be particularly useful when working with our student body to maintain and even improve our current academic regime. I look forward to working closely with the student leadership team and student body to better the learning experience and environment at BISP."
For more information on British International School, Phuket please contact

[email protected]