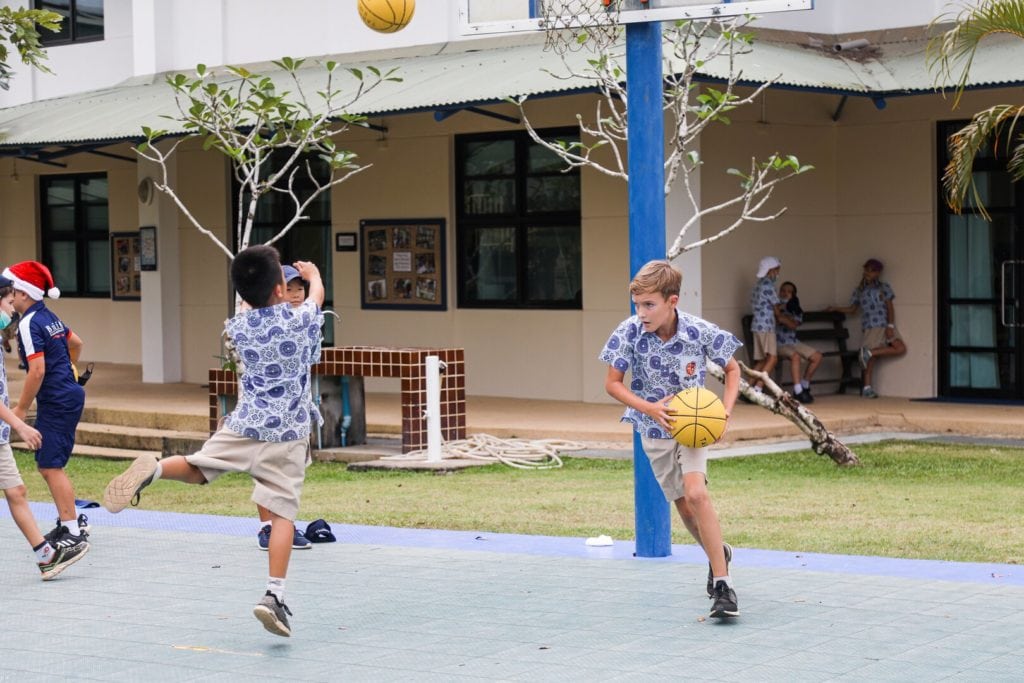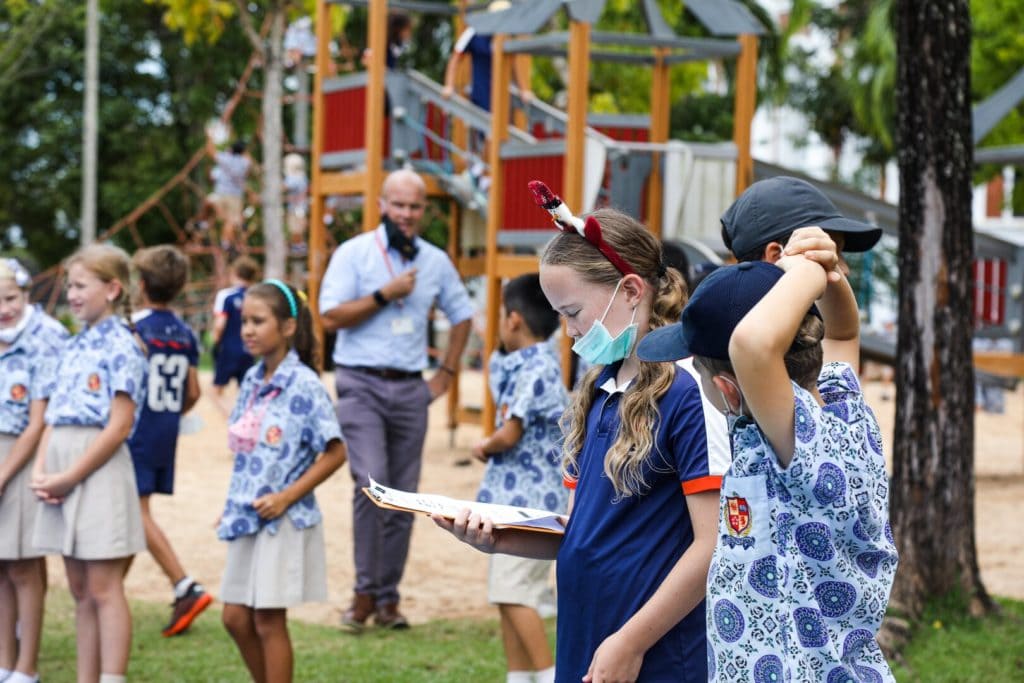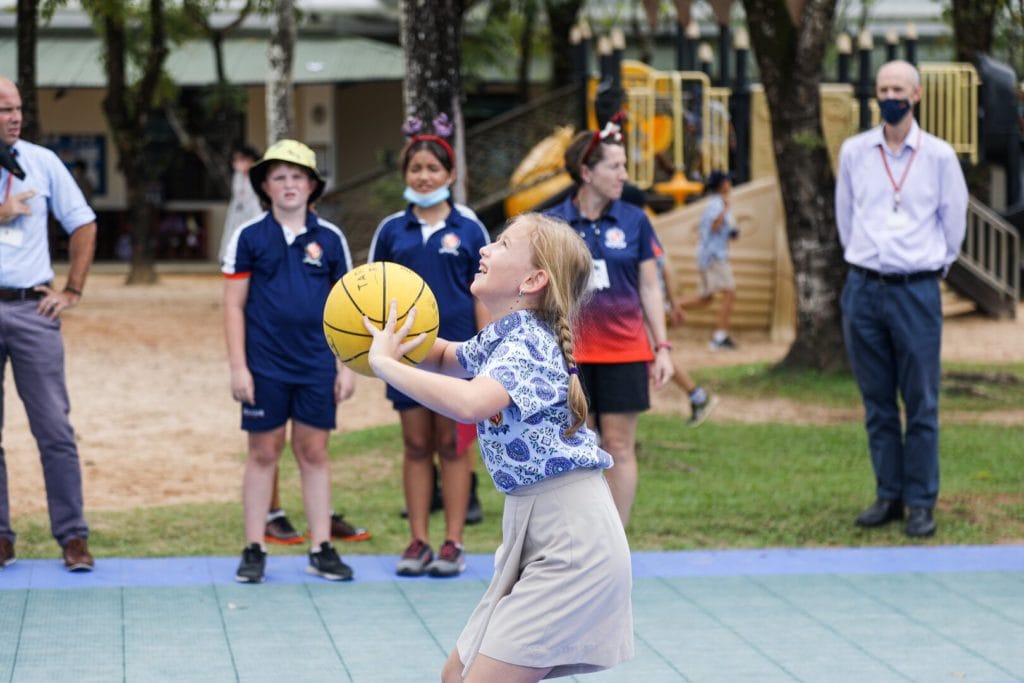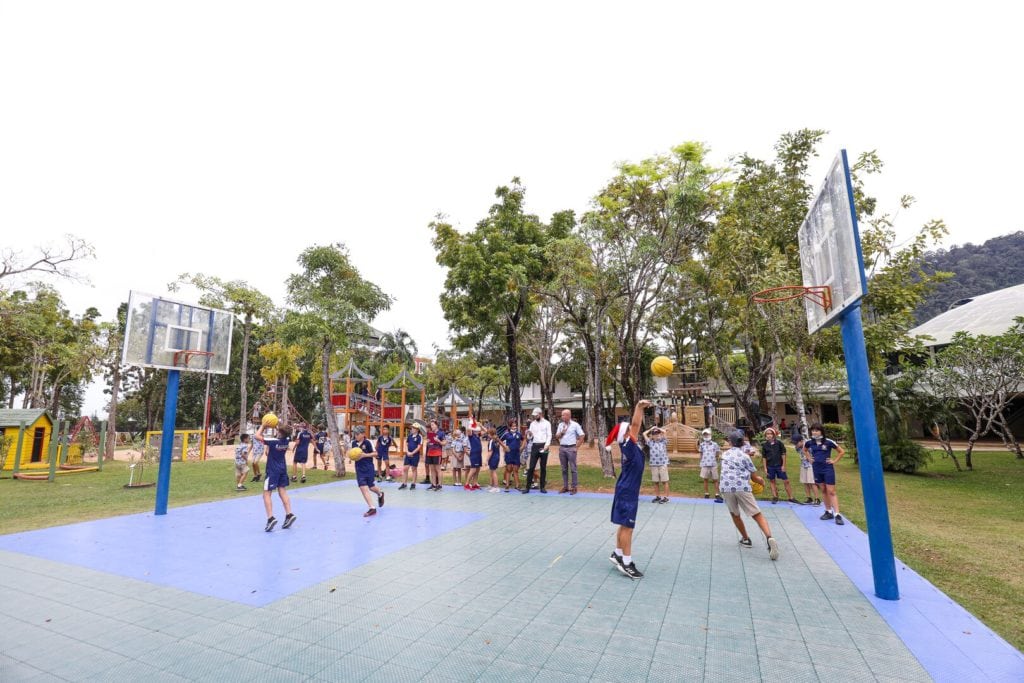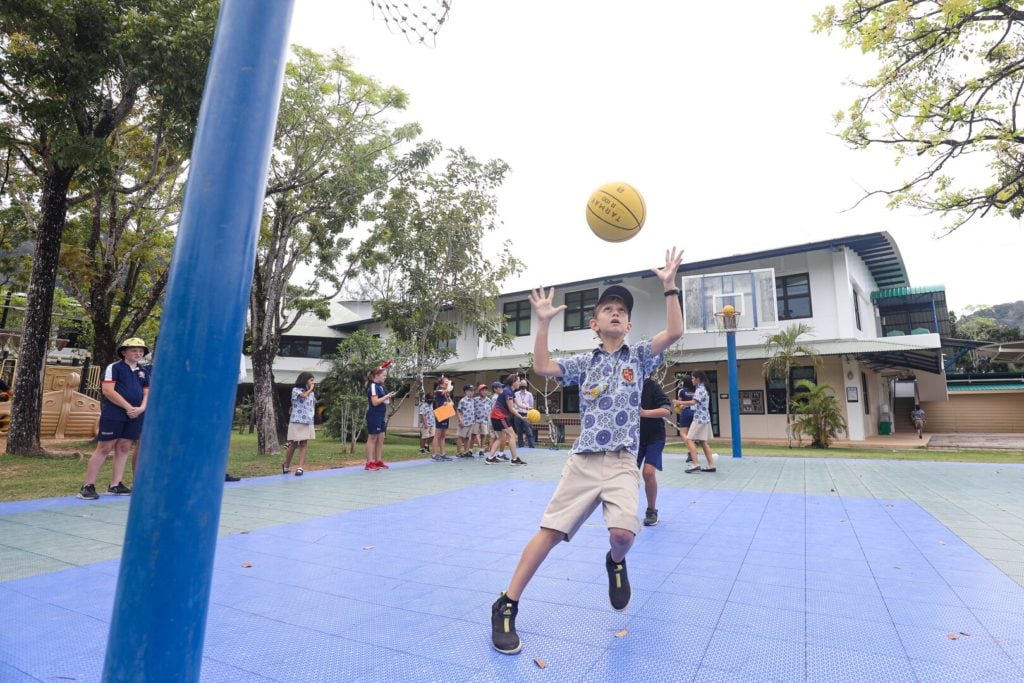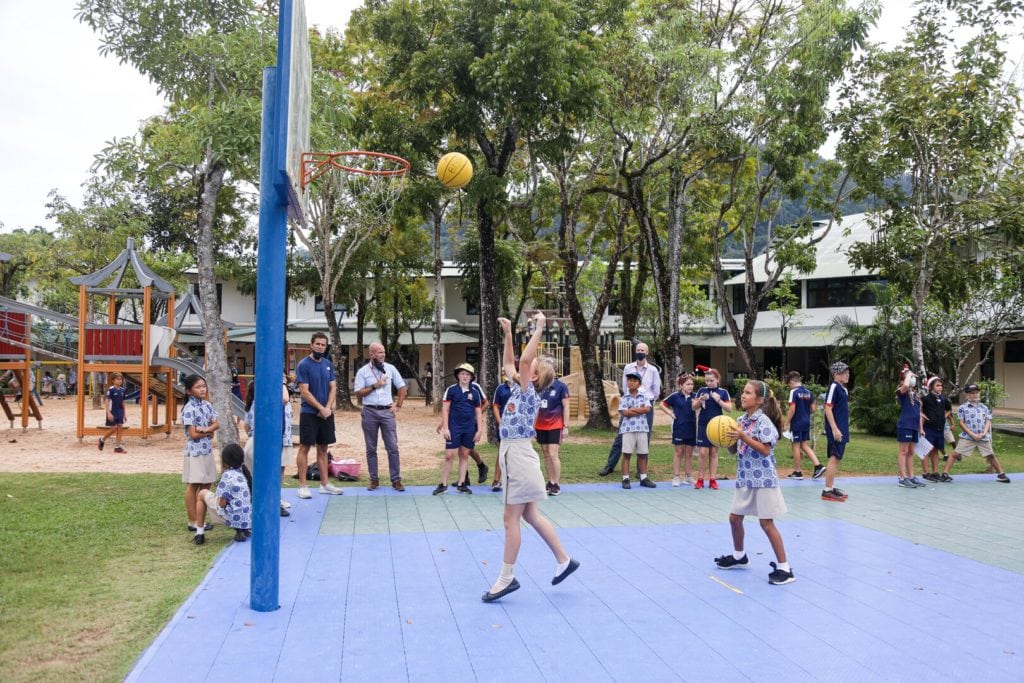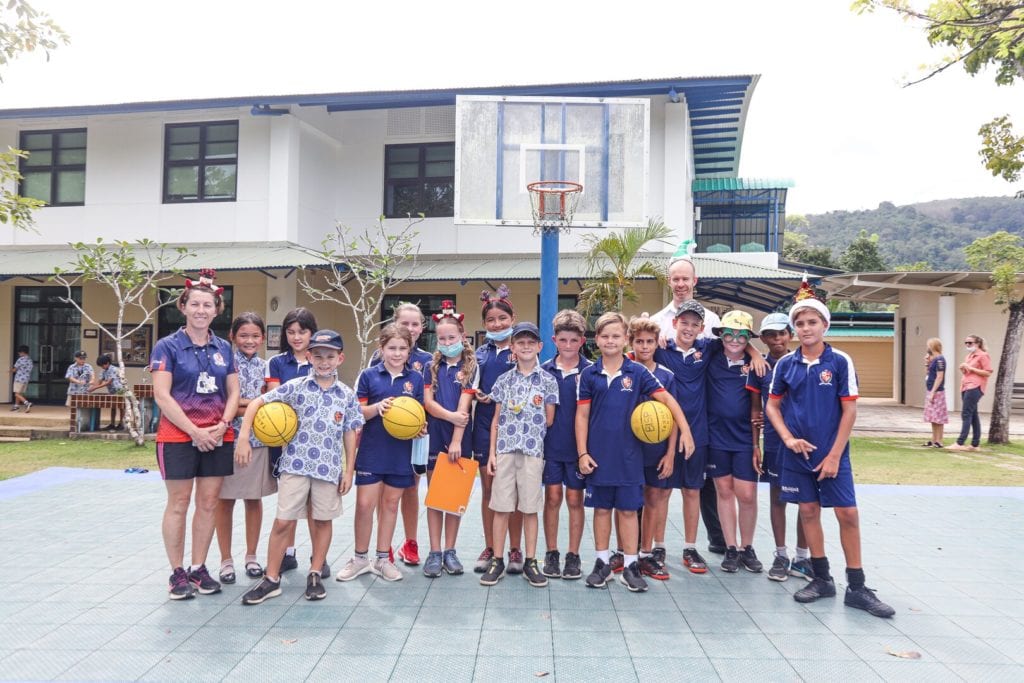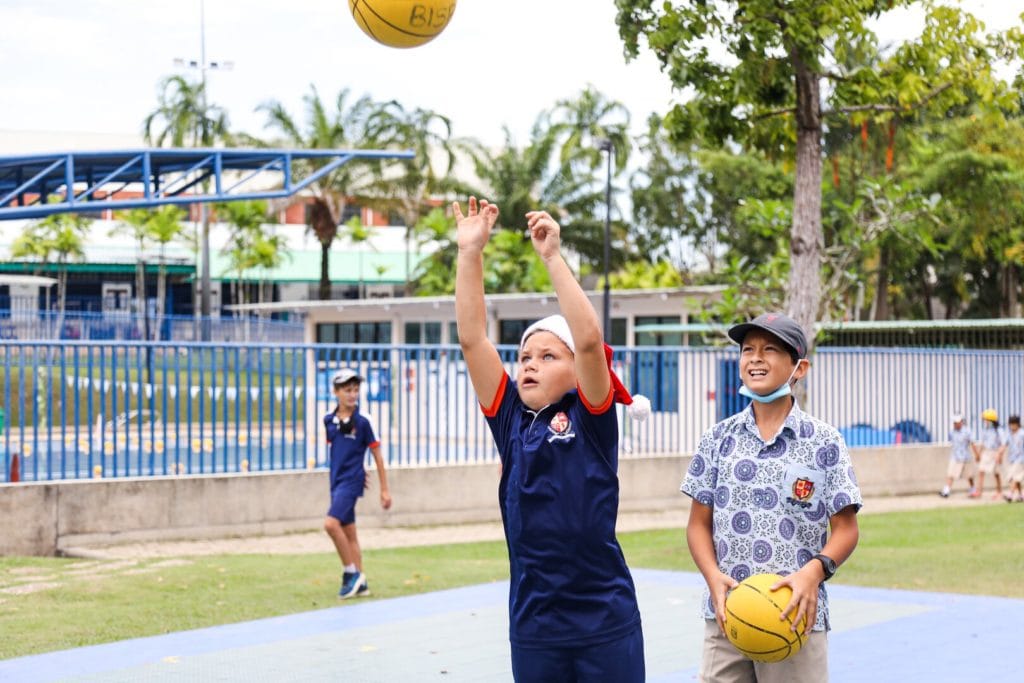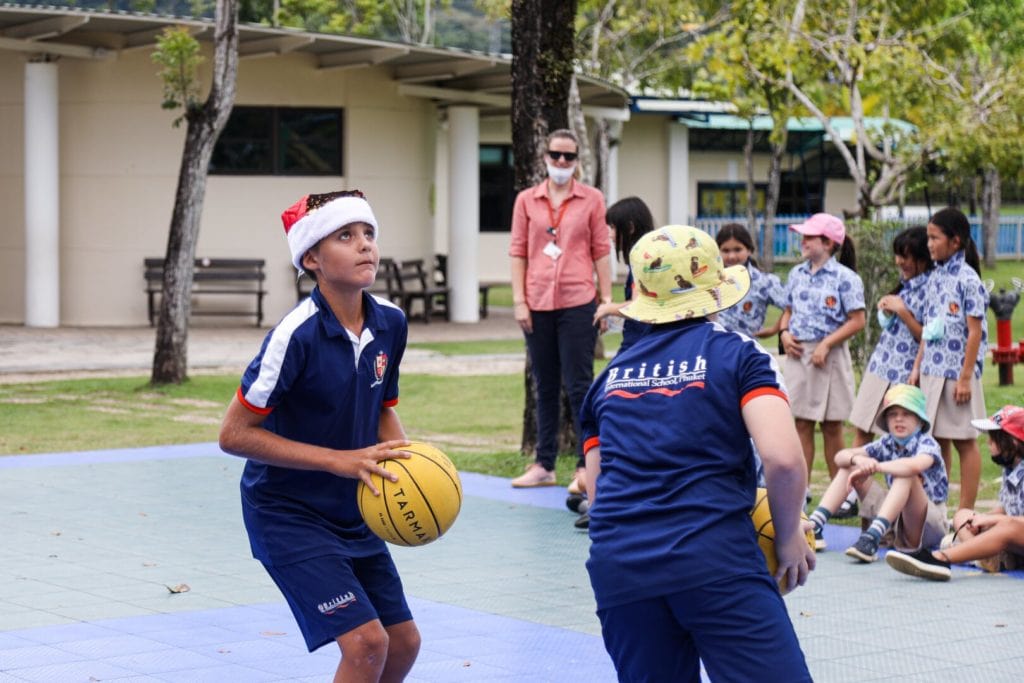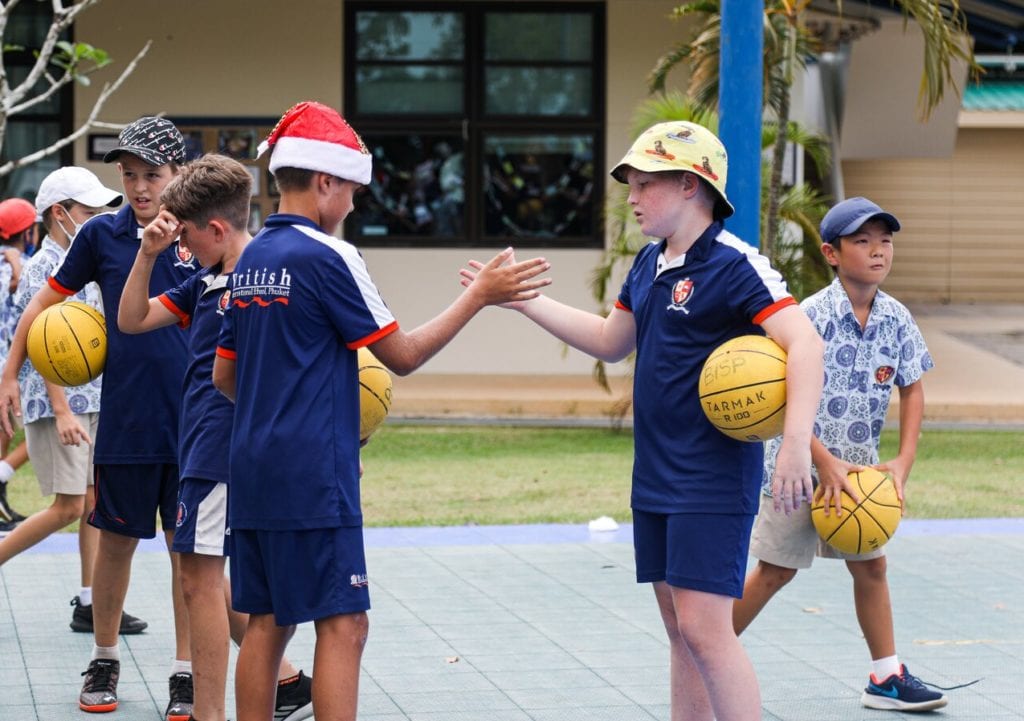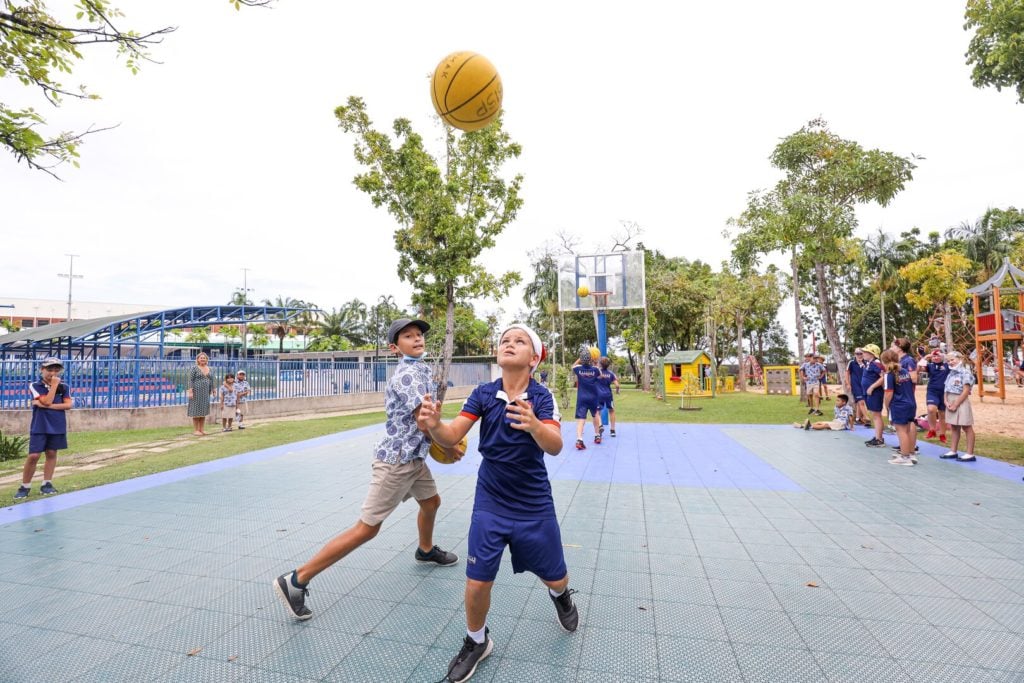 On Friday, the Primary Wellbeing Leaders organised the Term 1 finalé of lunchtime snowball on the outdoor basketball court.
Students in Years 3, 4, 5 and 6 have been competing in snowball every Tuesday and Friday lunchtime for the past four weeks. The aim of the game is to shoot as many baskets as possible behind a set marker in two minutes.  
Competing for snowball honours in the Year 3 and 4 final were The Raptors (Lash and Tai) and Team JA (Jessie and Angelina). Lash and Tai landed 58 baskets to claim the title and a new year-group record. Angelina and Jessie also set a new girls record, securing 38 points.
The Year 5 and 6 final saw Blue Shawti (Arkady and Jack) up against Technoblade (Ilya and Zach). Blue Shawti scored a whopping 78 baskets to seal the win and also a new school record. 
Well done to The Blue Yeeters (Valentin and Alex), The Greens (Egor and Oscar), The Basketball Noobs (Hamish and Aiden) and The Green Jelly Belly (Vera and Valeriya) for making the semi-finals in the Year 5 and 6 competition.
Next term, the Wellbeing Leaders will help coordinate lunchtime Tally-ho for students. 
Thank you to our Wellbeing Leaders for all your efforts and congratulations to all our snowballers!
For more information on British International School, Phuket, please contact

[email protected]

.