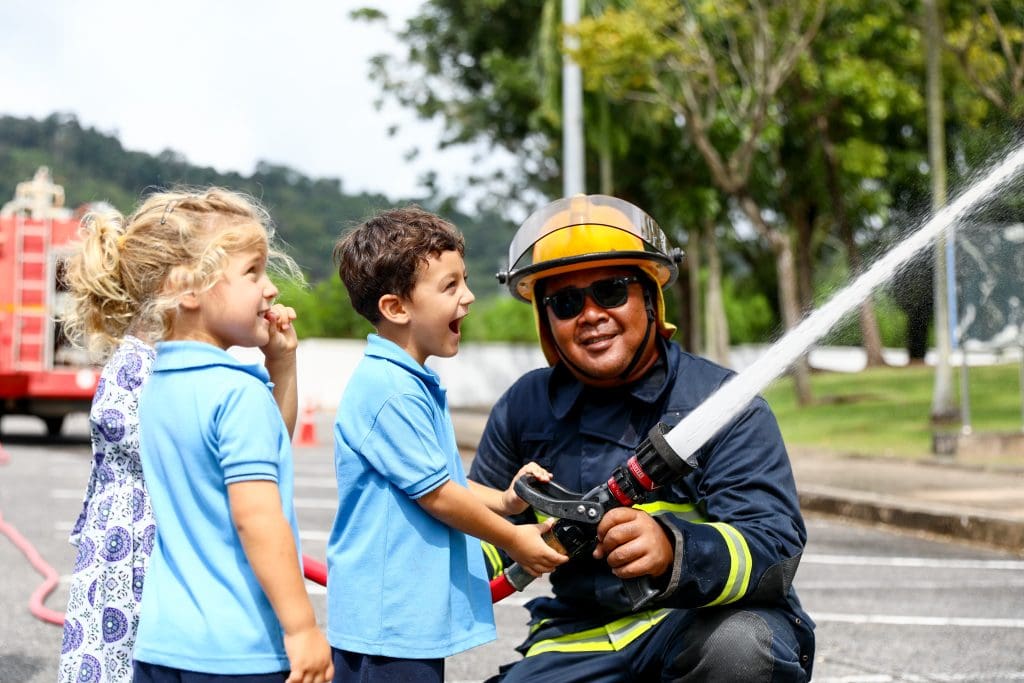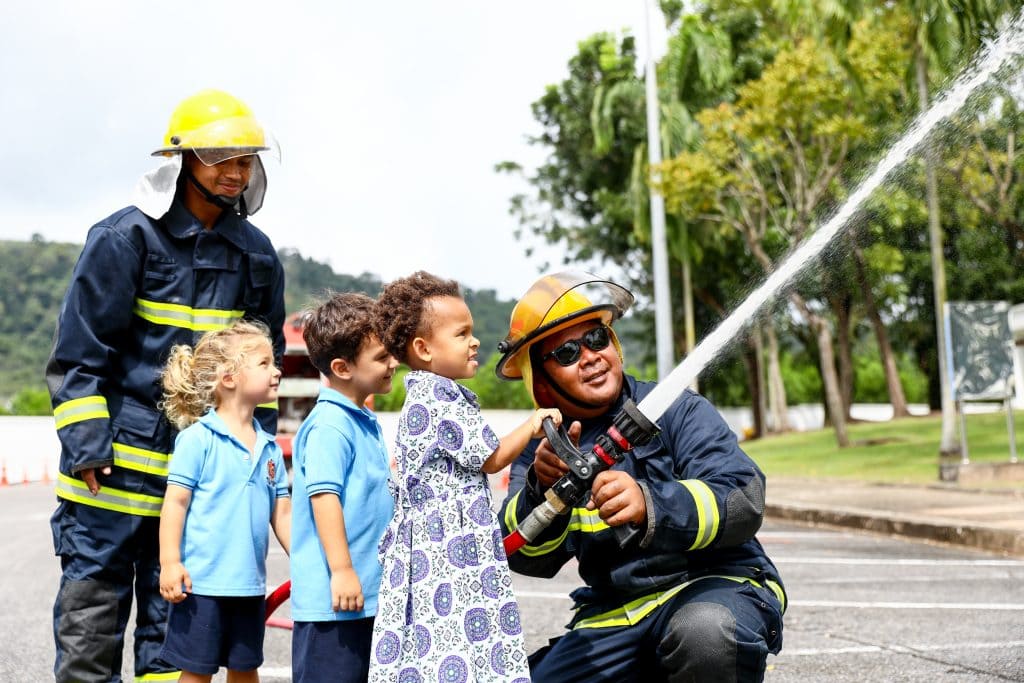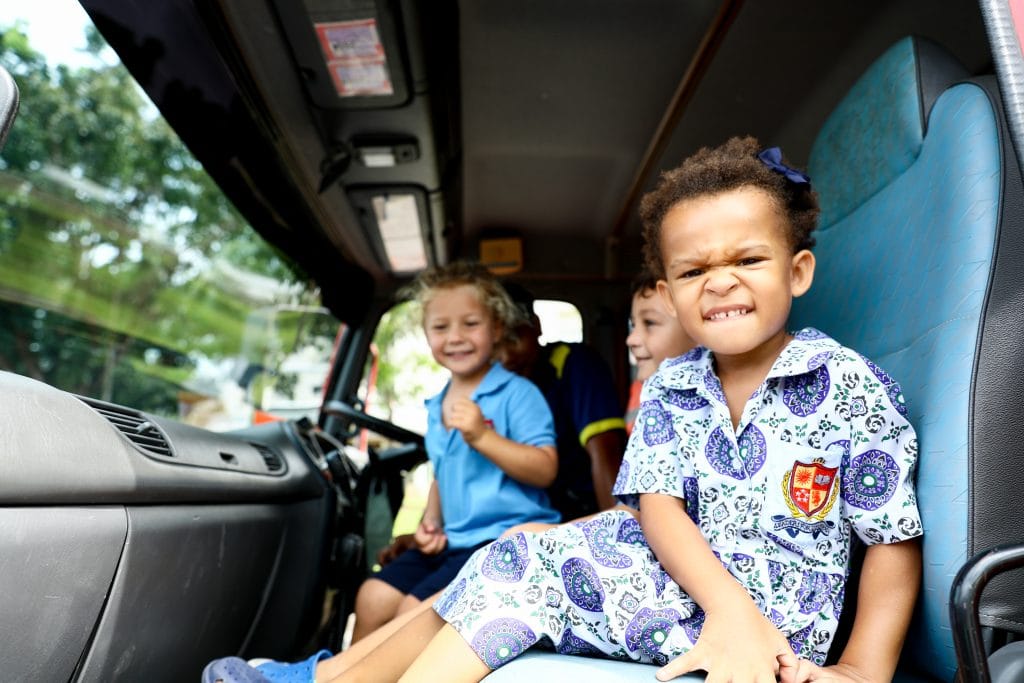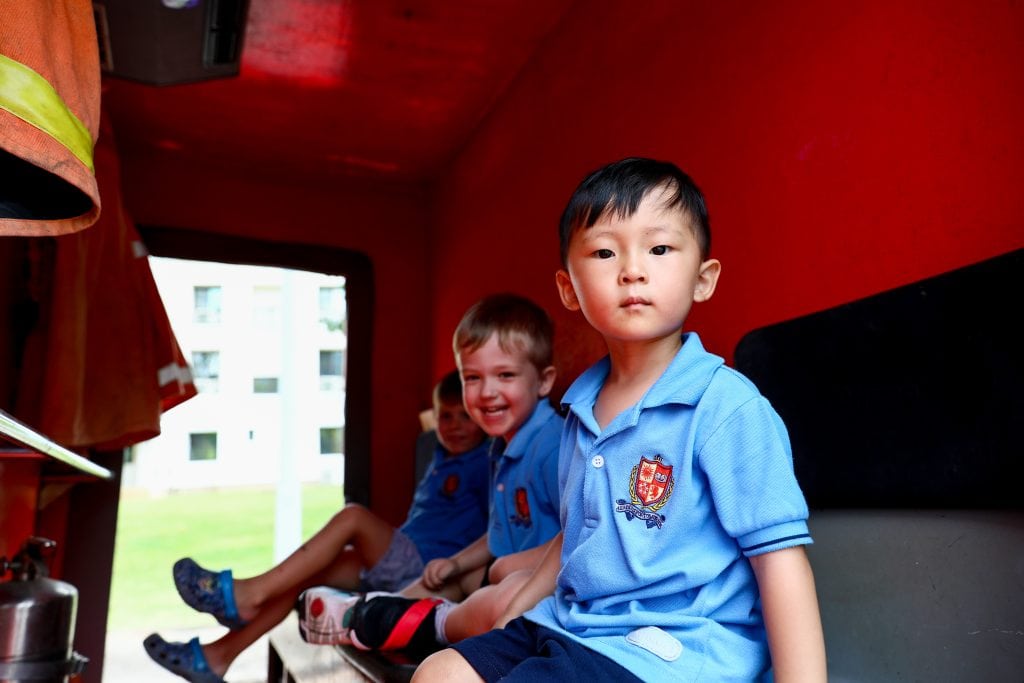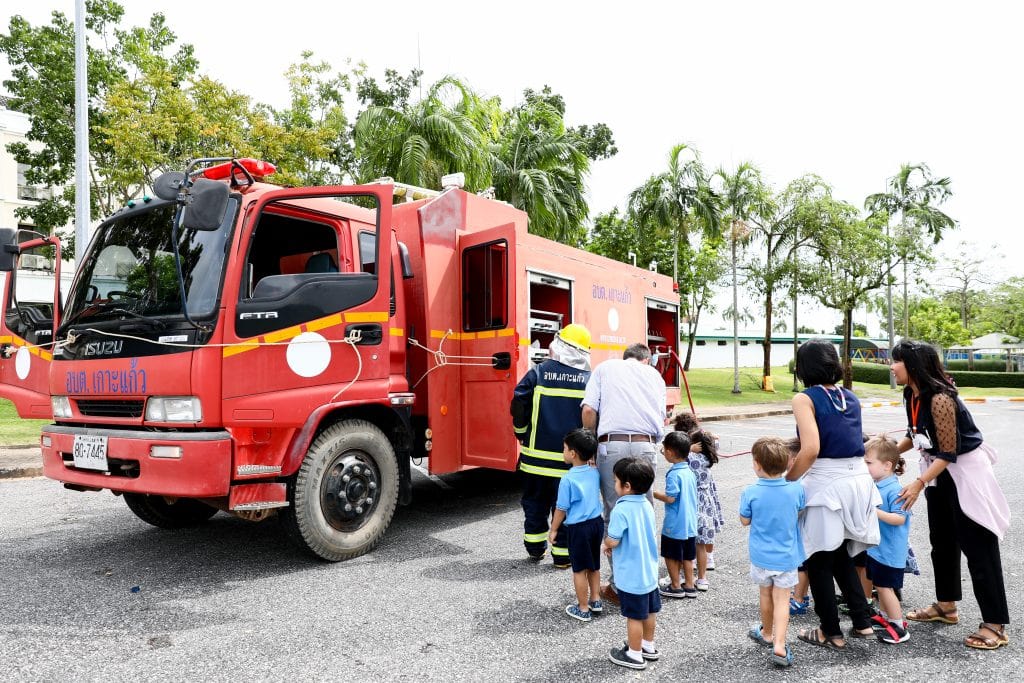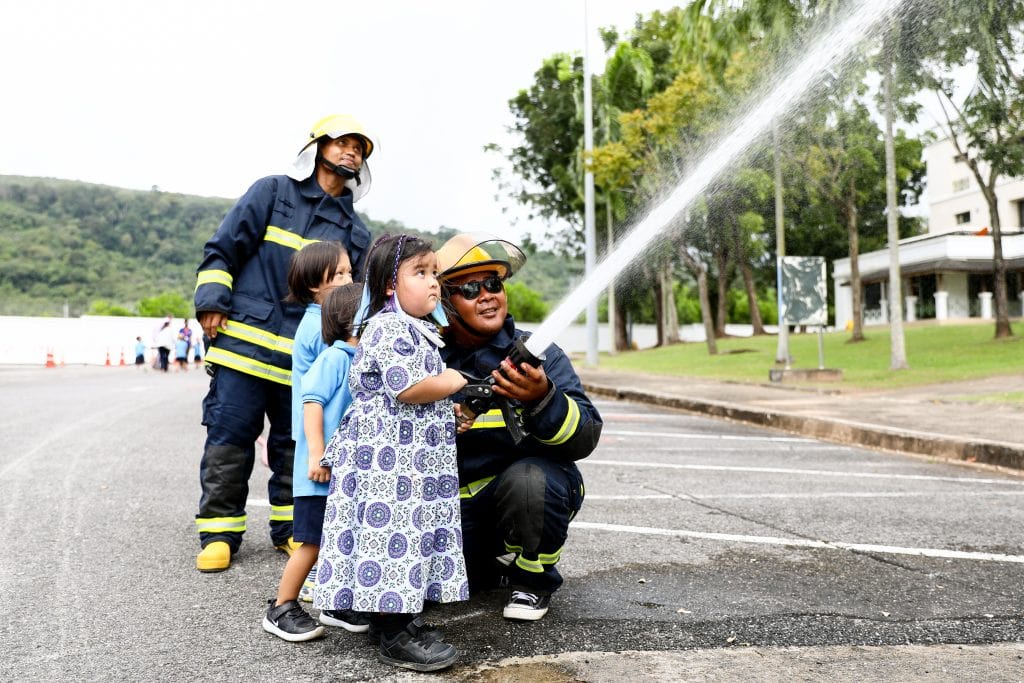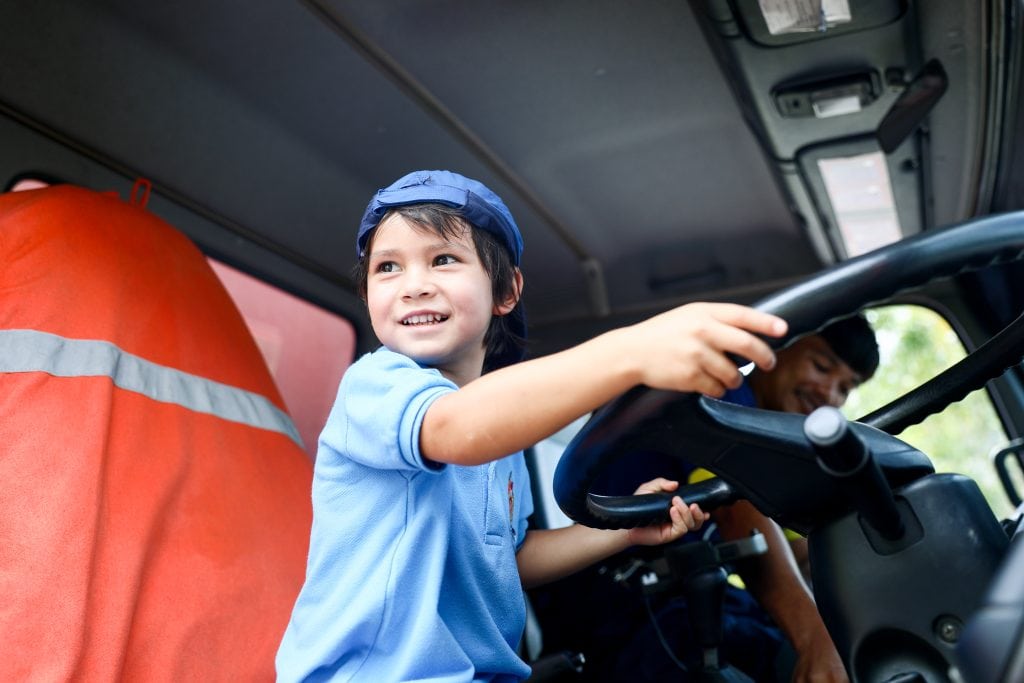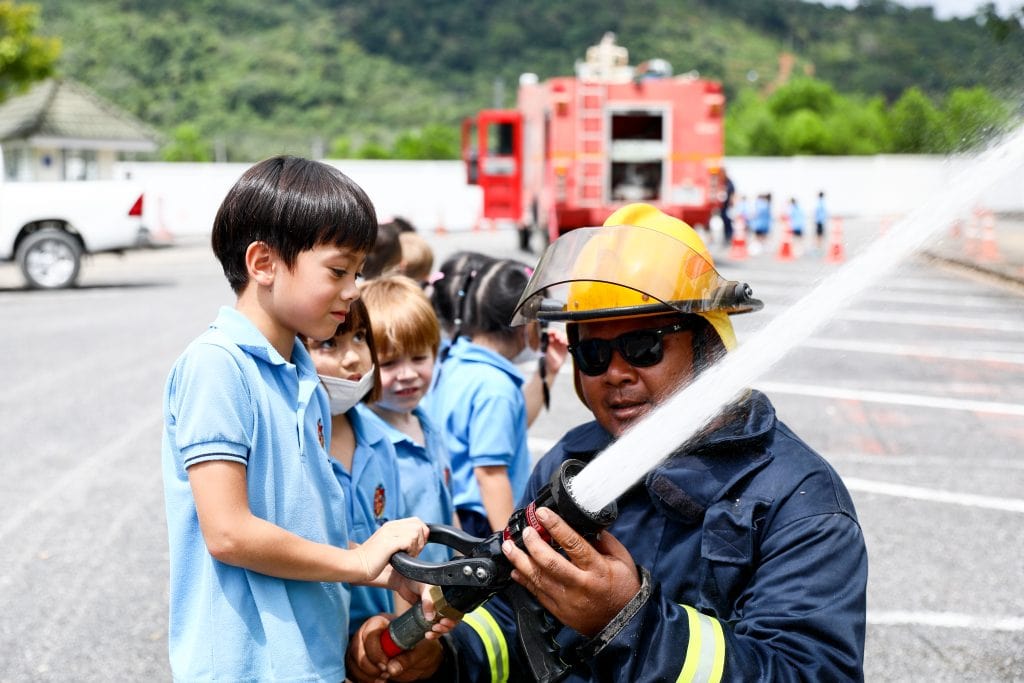 VIEW MORE PHOTOS: https://flic.kr/s/aHBqjAaE2F
Children in Early Years have been learning about people who help us, where we discuss the importance of doctors, nurses, soldiers and emergency services for keeping us safe. We have also encouraged the children to look more closely at the people around the school, such as the refectory staff who help to bring us healthy, clean food each day.
The topic involved lots of role-play and discussion, and ended with a very exciting visit from real firefighters. They arrived in their impressive fire engine and demonstrated to the children what tools they use, as well as how to use a fire hose. The children even got a chance to climb aboard the engine and turn on the siren.
The excitement continued into the next week, as the children unboxed some brand new fire engines and fire station toys. We have all had a lot of fun playing with these, taking turns and using them to relive the excitement from our special visitors. The Early Years children and team would like to thank the Aor Bor Tor Koh Kaew fire station for the visit and we look forward to seeing them again next year.