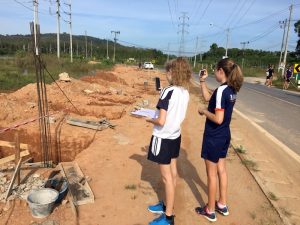 Humanities can be described as the subject area that investigates the human experience. For BISP Business studies students, there have been a range of activities to get involved in. We have seen some fantastic results in the classroom, but they may best remember their experiences beyond lessons this year.
Year 10 Business Studies students showed their budding entrepreneurial spirit with a successful market day, turning over impressive profits while catching the eye with their marketing skills. Students in the academy developed a business and brand, alongside a full business plan, before running a lucrative business at the Soccer 7s. Alongside Global Perspectives students, they were also able to see the impact of big business in Singapore.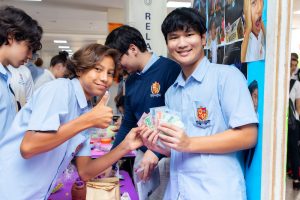 Field trips for Geography students had them exploring the natural and human environment of Phuket and beyond. Year 7 students marveled at the natural Geography of Krabi, IGCSE students explored the urbanisation of Phuket town, while IB students examined the impacts of tourism around the island. Students had further lessons on our impact on Coral Reefs, with Sea Keepers Asia paying a visit from Singapore. This gave them food for thought regarding the way they treat our oceans. All this was extended further by some excellent work by the ECO club, stepping up the amount of recycling in the school.
Year 9 History students visited the famous Bridge on the River Kwai for a lesson in World War 2 in Kanchanaburi, while History students went on to win the History Bee and Bowl hosted by Headstart. BISP Students across all Humanities subjects also placed 5th in the Education Perfect World Series, a superb effort!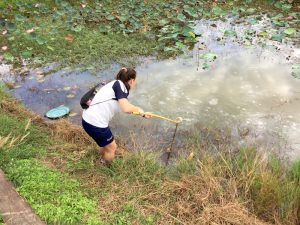 Some scholars feel that these subjects address the central questions of human life, and our BISP students will continue to do that in the upcoming academic year!