This past year has been another inspiring and productive one for the BISP Modern Languages Faculty. When the IB results were published in July 2018, they revealed the best ever results since departmental records began back in 2005. The IB average score for Languages was 5.82 (world average = 5.39) – results for every language were above the world average.
In August the IGCSE results were just as pleasing; BISP students achieved a 100% A*-C pass rate in French and Mandarin and a 94% A*-C pass rate for Spanish. As a Faculty the IGCSE A*-C pass-rate percentage was 97%.
The Education Perfect Northern Championships took place between November 6th and 13th and BISP came away with some fantastic results. In total, 476 BISP students in the Primary and Secondary schools answered 532,387 questions (that's over half a million).
There was also a 194% increase in the total number of awards won by our students last year.
Some of the highlights include:
73 Credit Awards
49 Bronze Awards
10 Silver Awards
10 Gold Awards
6 Emerald Awards (BISP students won 6 of the 145 Emerald awards awarded globally!)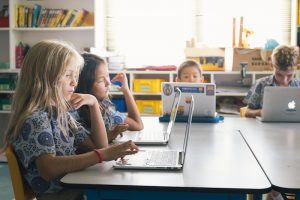 BISP finished:
1st globally for ESOL/EAL against schools of similar size
2nd globally for SPANISH against schools of similar size
2nd globally for MANDARIN against schools of similar size
2nd globally for all languages against schools of similar size
5th globally for FRENCH against schools of similar size
This year, for the first time, there was a worldwide class competition (3,273 classes competing) and some of our classes ranked extremely highly:
Mr Wilson's Year 5 Spanish class finished 17th
Mr Greene's Year 7 Spanish class finished 22nd
Ms Tasker's Year 9 Spanish class finished 24th
Mr Greene's Year 4 Spanish class finished 36th
On an individual basis, there were over 22,000 competitors worldwide. Our top three students were:
Zi (11th in Mandarin)
Amelia (36th in Spanish)
Damien (42nd in Spanish)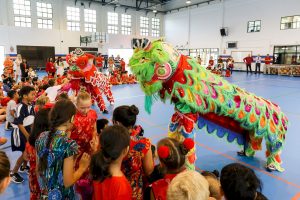 Other highlights of the year include wonderfully atmospheric Chinese New Year celebrations in February and some fantastic singing and dancing performances in French, Spanish, Mandarin, English, Russian and Korean at this year's International Day in March.
We are already looking forward to next year!