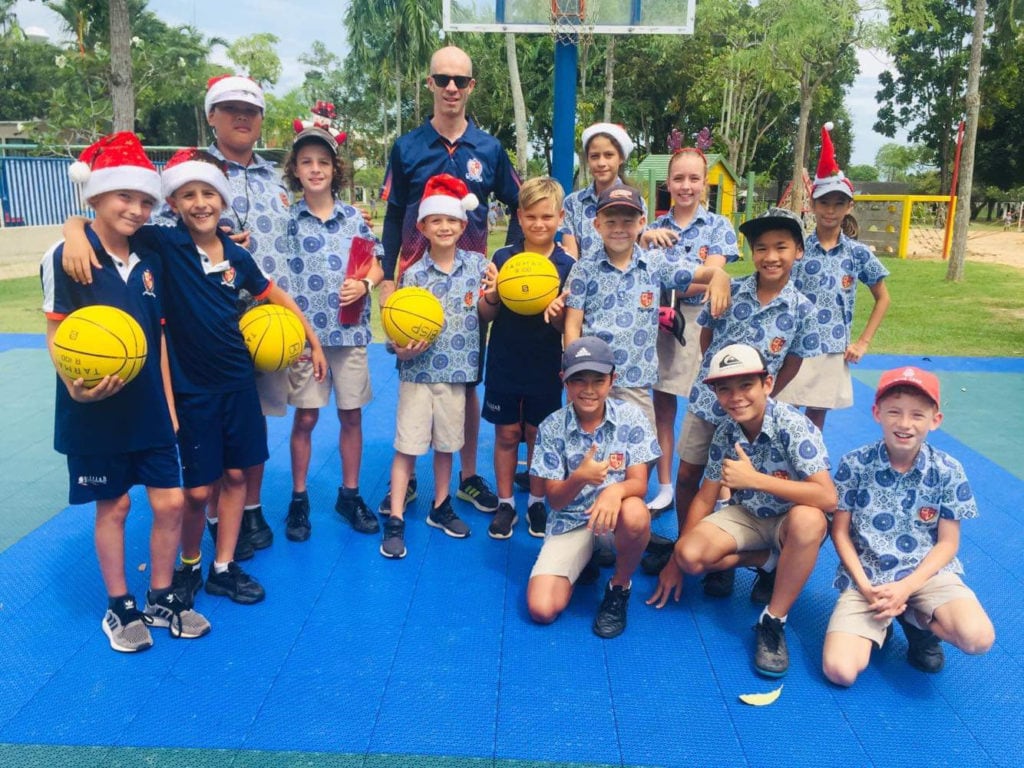 Primary School students are being given the opportunity to participate in a range of fun lunchtime games, thanks to the collaboration of the PE department and the Primary student Wellbeing Leaders.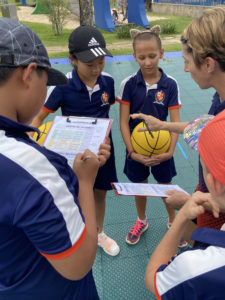 For the past three weeks, 72 students in Years 3 to 6 have been playing lunchtime snowball – a basketball shooting competition played in pairs where teams have two minutes to make more baskets than their opponents.
The finals were held on Wednesday 4 December on the Primary basketball court. Congratulations to Egor and Tai who won the Year 3-4 competition and to Conor and Chris who won the Year 5-6 division.
After the student finals, Mr Jackson, Mr Hodges, Mrs Tucker and Mr Davy also worked off their lunch by participating in a fun snowball challenge of their own. Well done to Mr Jackson and Mr Hodges who claimed a narrow victory, 26-25.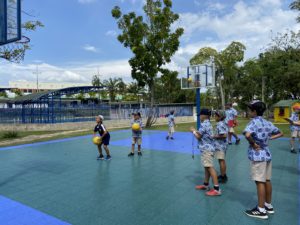 The Primary School has eight elected student Wellbeing Leaders – Year 6 students Valeriia, Jay, Emma, Jerry, Conor, Heather, Toby and Mammoth. As well as being a great opportunity to develop their own individual leadership skills, the role of the group is to think of innovative ways to encourage house spirit within colour teams and throughout the school.
With the support of PE teacher, Mrs Walby, and Primary Wellbeing coordinator, Mr Davy, lunchtime games were devised by the Leaders as a way to help their peers build friendships, develop fair play and find enjoyment in the playground.
Thank you to our Wellbeing Leaders for coordinating snowball and to all those who took part in the friendly competition. Term 2 will see the launch of cricket 4s, with more lunchtime games to follow throughout the year.