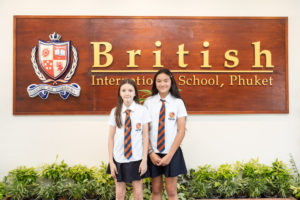 British International School, Phuket (BISP) musicians across all Key stages have had incredible success in recent weeks. Students who took the Associated Board of the Royal Schools of Music (ABRSM) exams in November 2019 received great results and one of our Year 13s will be performing in Bangkok in the coming months.
Chris (Grade 3 Violin), Thanya (Grade 4 Alto Saxophone), Lola and Holly (Grade 3 Voice) all achieved Merits while Taeeun (Grade 1 Musical Theatre), Rainer (Grade 6 Alto Saxophone) and Robin (Grade 6 Classical Guitar) achieved Distinctions.
Robin, for the second time, has achieved the "Top in Thailand" mark and will be going to Bangkok to perform at a celebratory event. What a truly amazing achievement!
India (Year 13), a long standing BISP student, recently auditioned to perform at the Global IB Conference to be held in Bangkok in March 2020. We are proud to announce that she has been selected to perform for a large audience of IB educators there.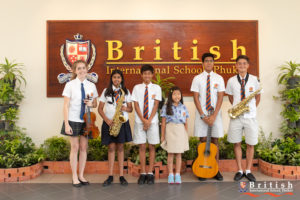 "The latest research is showing that music education in schools can lead to better brain development, increases in human connections, and even stress relief. Students who have early musical training will also develop areas of the brain related to language and reasoning. Baroness Susan Greenfield's antidote with regards to current 'technology' use by the young, is that we should go back to the basics in school – sports, reading and learning/playing music," commented Simon Meredith, Secondary Principal at BISP.
These young musicians, who at times work independently as solo musicians, contribute much to school life as members of our major musical ensembles. 
Congratulations everyone!