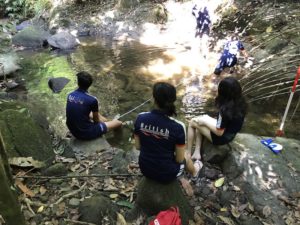 British International School, Phuket (BISP)'s Year 11 Geography class recently took a field trip to Lampi Hat Thai Mueang National Park, just north of Phuket Island for the purpose of investigating upstream and downstream river changes.
"This was a great experiential opportunity to apply acquired fieldwork skills in a real world situation," commented Philip Tucker, Head of Humanities.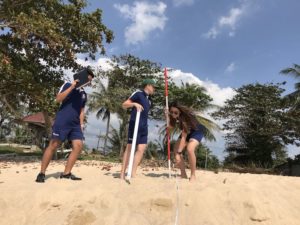 The students made river channel measurements using fieldwork equipment, learning important skills for their final IGCSE examinations. On a hot day, the highlight of this excursion was perhaps the opportunity that many took to cool off in the Ton Prai Waterfall. After the river, waterfall and forest walk, the group had lunch at Thai Mueang Beach and then carried on with a beach and wave investigation. Whilst curriculum goals were met, the trip also served as a reminder of the wonderful outdoor environment we are blessed with, right on our doorstep, waiting to be explored.