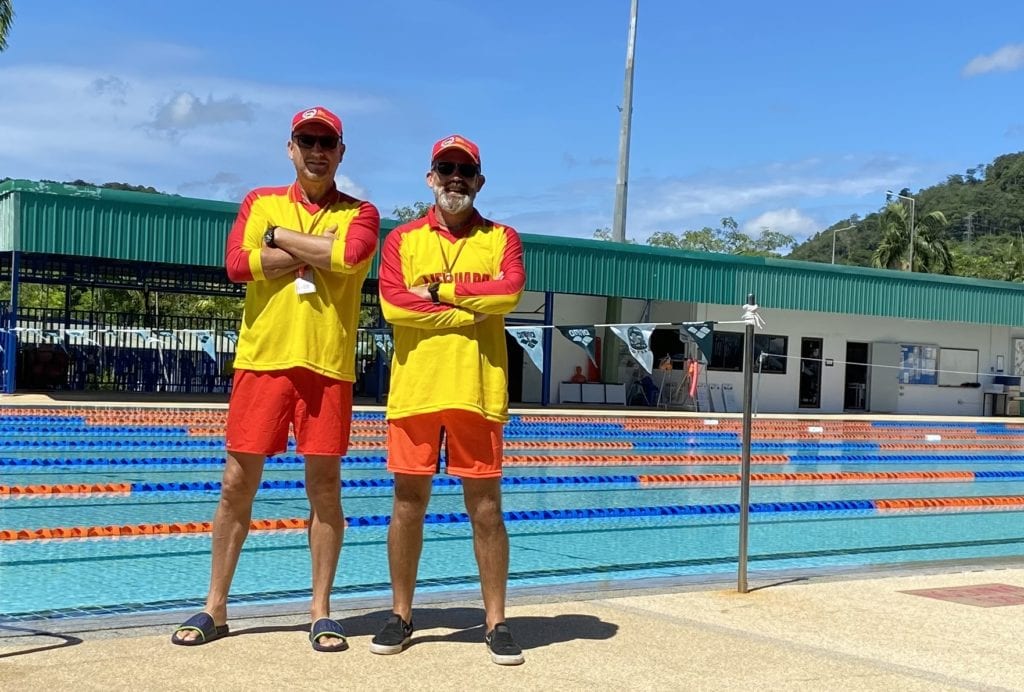 Congratulations to Nai Harn House Parents Ben Daniel and James Hildreth for completing the International Lifesaving Federation's Pool Lifeguard certification early last month. 
Mr Daniel and Mr Hildreth joined members of the BISP Aquatics team who regularly undertake the Federation's refresher courses under the supervision of instructors from Surf Lifesaving Thailand. 
To earn their first certification, Mr Daniel and Mr Hildreth completed a three-day course where participants qualified in rescue, emergency response, first-aid and resuscitation.
In addition to the life-saving theory and management elements of the course, Mr Daniel and Mr Hildreth had to swim 400 meters in under eight-minute, 50 meters in under 50 seconds with their head above water, and 25 meters underwater.
Having passed all the components, the two House Parents are now qualified to provide lifeguard support and additional recreation opportunities for the boarding families and students in our school pools. 
Well done to Mr Daniel and Mr Hildreth!
For more information on British International School, Phuket please contact

[email protected]

.