Now that the early mornings are free, I use that time to prepare myself for the rest of the day. First thing I do is put on my sneakers and go for a jog with my dad. The cool morning breeze is very refreshing and motivates me to finish the thirty minute run. After a quick shower and a healthy but filling breakfast, I am ready to start my school day.
At exactly 7:50 I log in with my tutor, Mrs. Gallagher. Along with reading out the daily notices, she also boosts us with her early morning energy and positivity (something I really look forward to each day).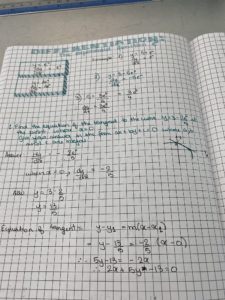 The first lesson of the day is History. Right now we are learning about Russia in the early 20th century. It is very fascinating to learn about the past, there is always so much to know and understand about different historical events and personalities.
After a very engrossing History lesson, I head to my next class with Mr. Chambers. From writing long essays to finding a solution for x, the change is quick but that's what makes the day more interesting. Nowadays, apart from practicing past question papers during our math lessons, we also learn new topics. Currently we are learning differentiation. Although at first it may seem challenging, with the help of a calculator, some videos and Mr. Chamber's explanation; the topic starts becoming easier to understand.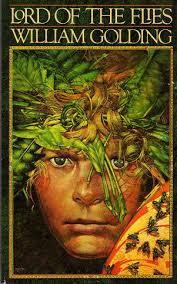 Next is a thirty minute break. This is the perfect time for me to close my laptop and get away from the screen. I use these few minutes to maybe read a book or just go downstairs and have a short conversation with my parents.
At 10:40, it's the start of another period and this time it is Biology. Yesterday, we finished a very vital topic in our syllabus. It is about organisms and their surrounding environment. In this topic we discussed the different biotic and abiotic factors that affect both plants and animals. Since next week we have our assessments, today's lesson was all about revising this topic and finishing notes so that we are prepared for our tests.
When Biology is done, it is time to enter the world of William Golding where little boys are stranded on an unknown island on their own. This well known novel, 'The Lord of the Flies' is what we are reading in English. For today's lesson Miss Mooney assigned us groups where we worked together to fill a google document about the different characters in the novel.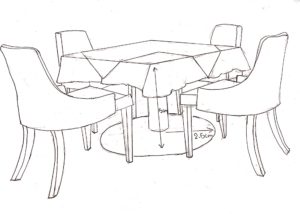 At 1 pm I eat lunch with my family along with utilising this time to get away from the screens and instead spend some time chatting with my family or calling friends.
After lunch, the last period of the day is Design Technology. First we had a Google meet and Mr. Perry checked in with all of us and gave information of the tasks we will need to complete in the next few weeks. We are starting the fifth section of our portfolio which is about drawing orthographic designs of different components in our project.
After school finishes, I try to finish most of my homework and revision to keep my evenings free. Around 5:30pm I either go for a short swim or play badminton with my father.