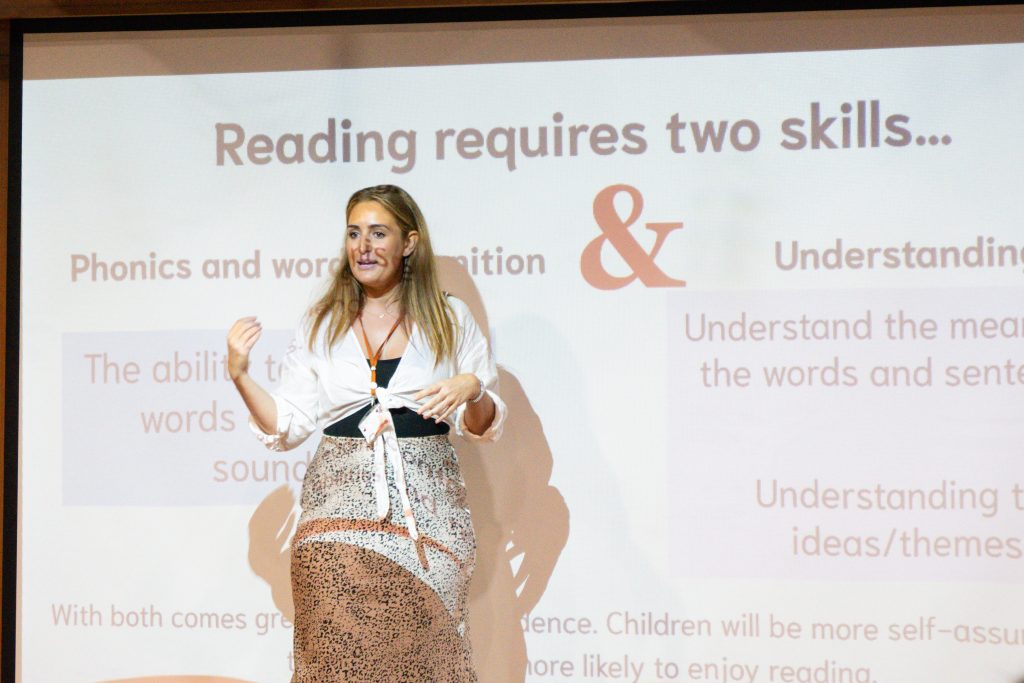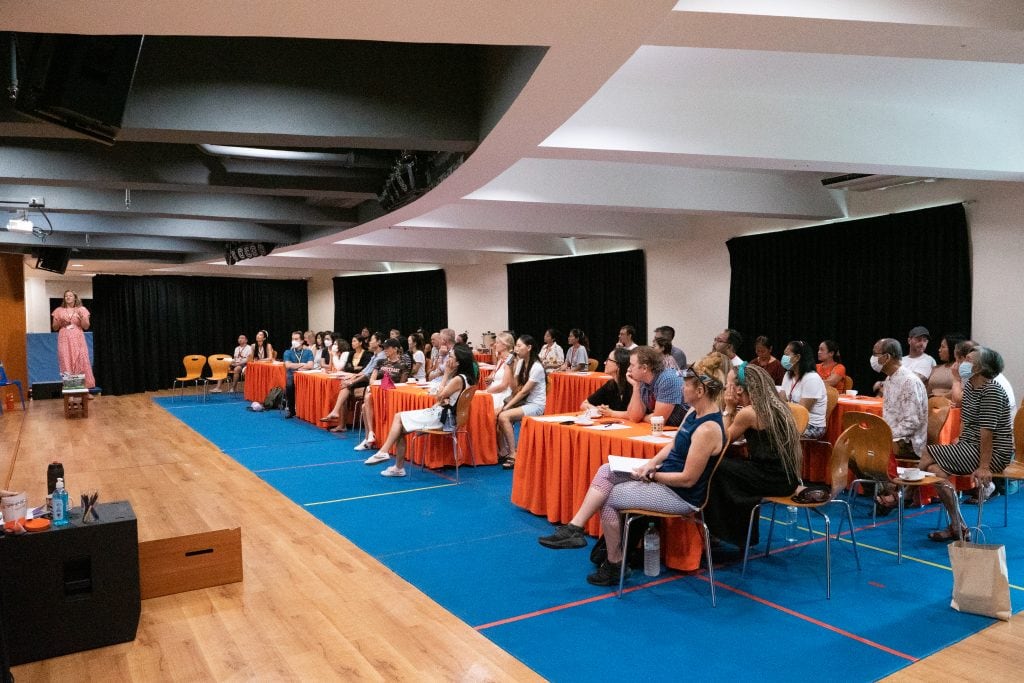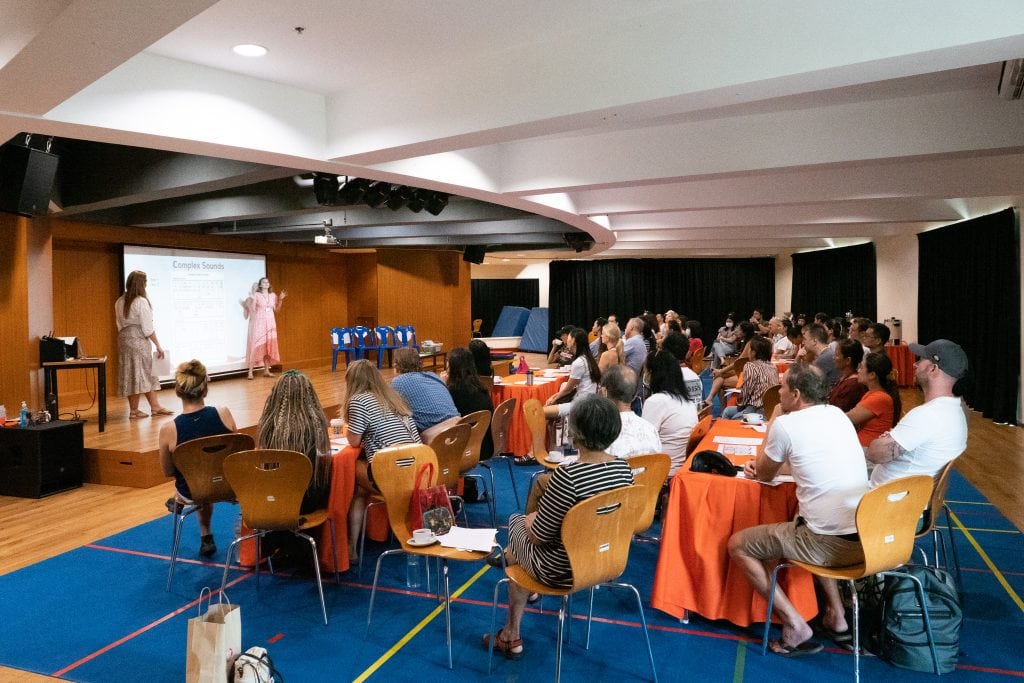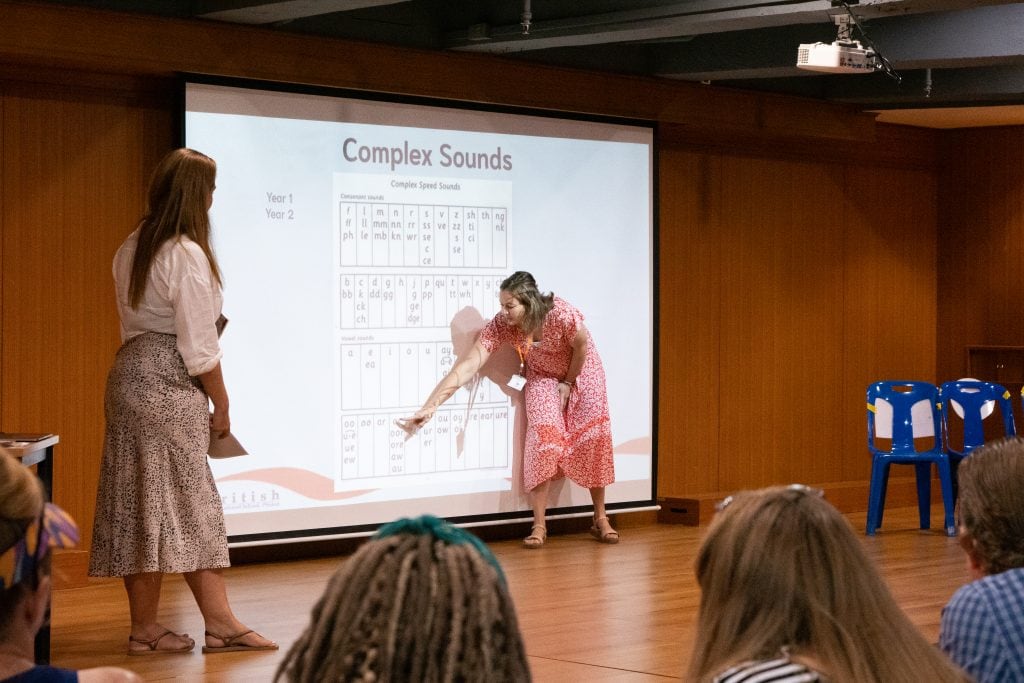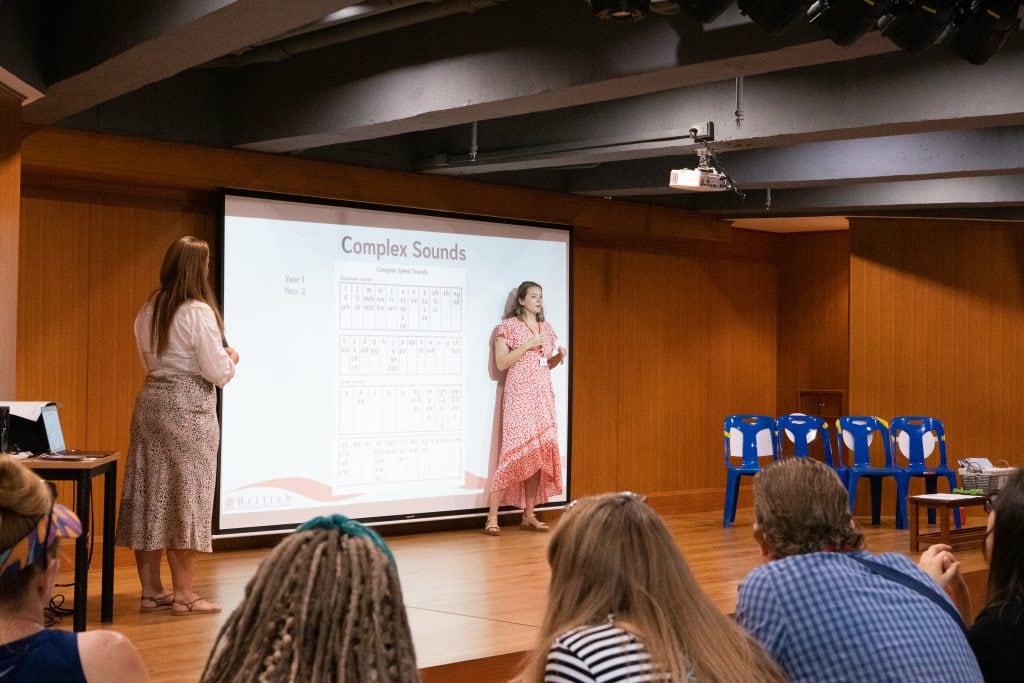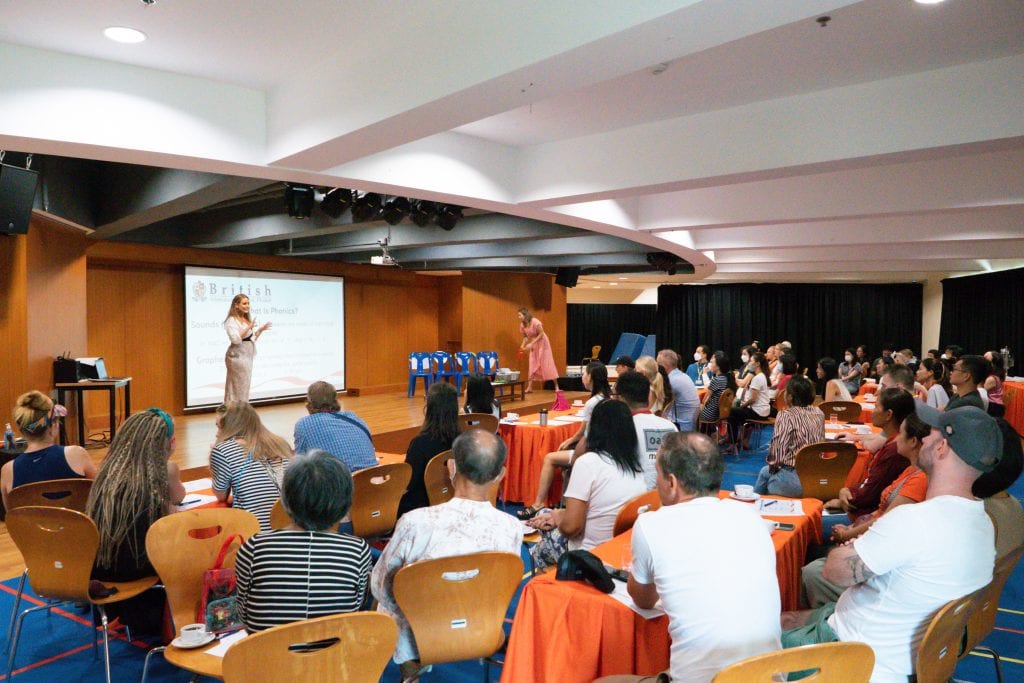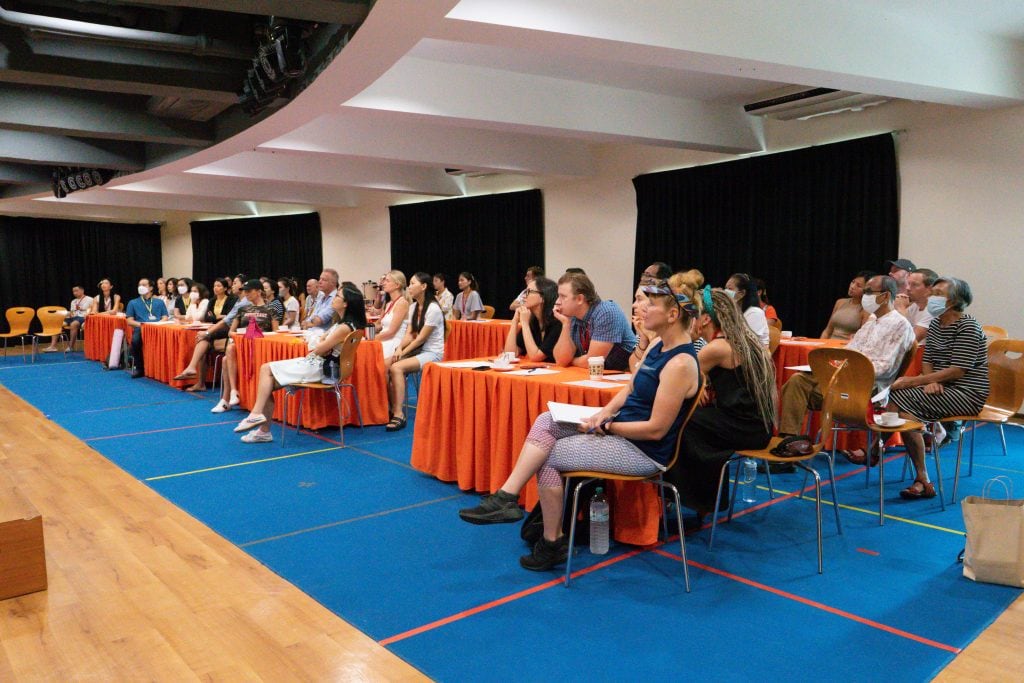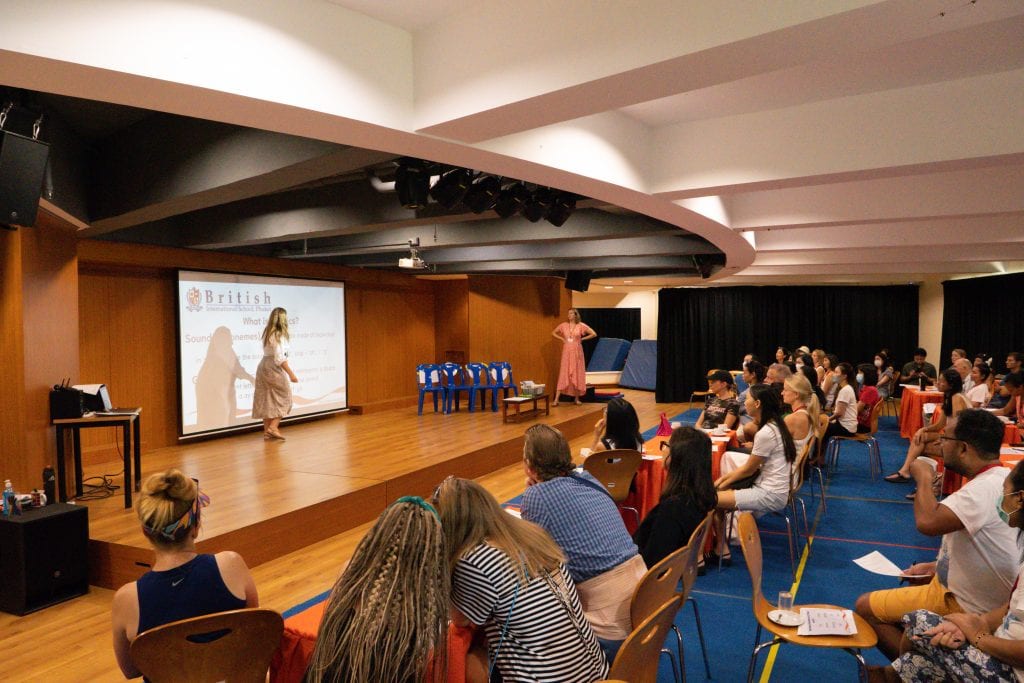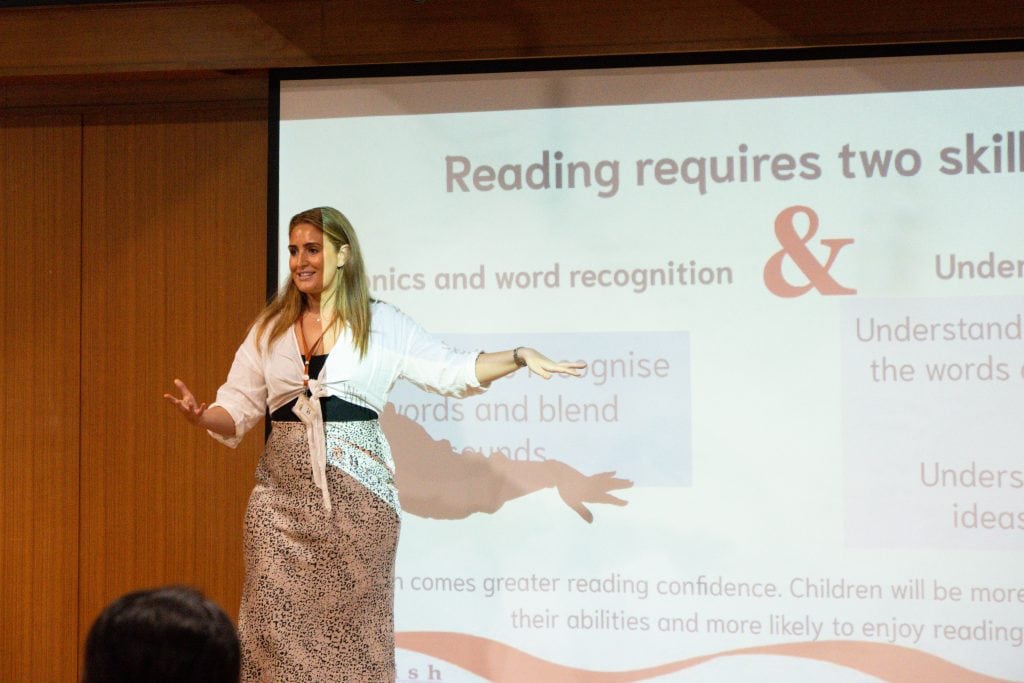 How many phonemes are in the following words: STOP, SHOWER, BIRDSONG, HIGH or FISH? Do you remember learning how to read? Can you recall the moment when the letters inked onto pages became sounds, and those sounds then became words? 
On Tuesday 25th October, BISP Reception parents were invited to attend an Early Reading and Blending Workshop. While parents know that reading is important for young learners, they often  'the formula' of how reading actually works and thus struggle to guide their children as they begin to read. Did you know that reading requires two skills: 'Phonics and word recognition' and 'understanding' and that only with both comes greater reading confidence?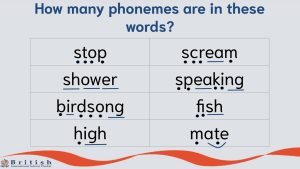 Led by BISP Reception teacher Laura Smith, the workshop guided parents in their understanding of phonics, an overview of the sounds and how to sound blend. The workshop also offered some ideas for blending at home and tips on how to create a love of reading. Ms. Laura emphasised that with a good grasp of 'phonics and word recognition' and 'understanding' children will be more self-assured about their abilities and more likely to enjoy reading.
Parents were encouraged to read with their children and ensure that the appropriate level of reading books were available as these will change as children learn new sounds. Parents were also shown how to use sound cards and frames to encourage children and promote fun with reading as well as a reminder to have fun themselves and not force their children.