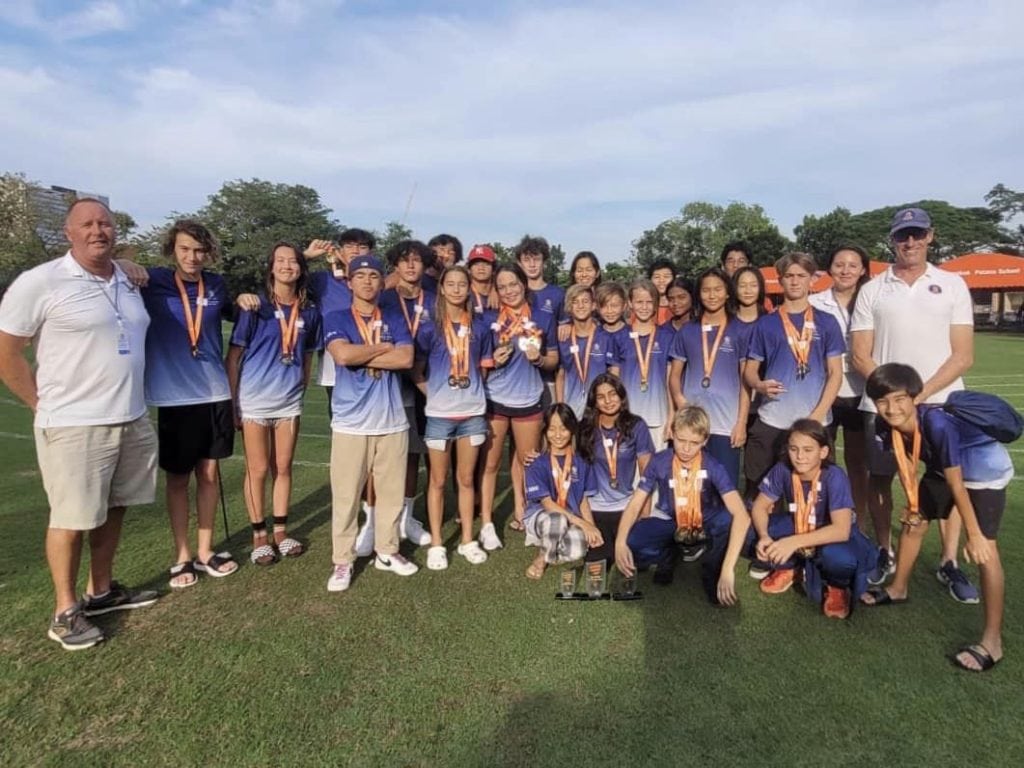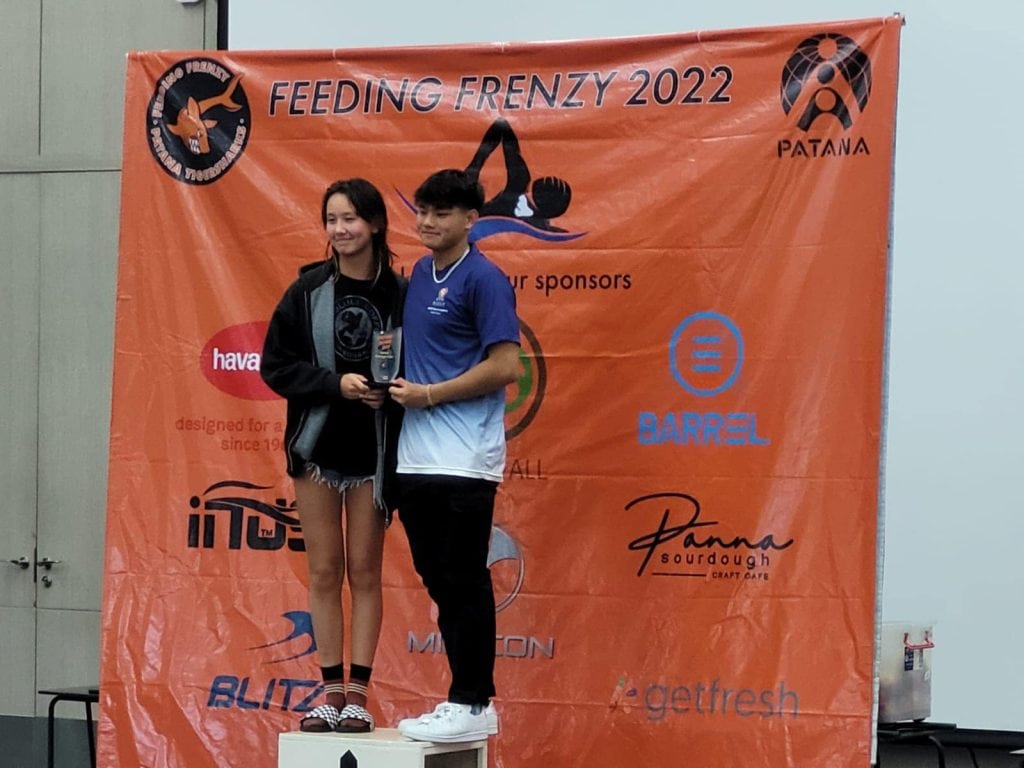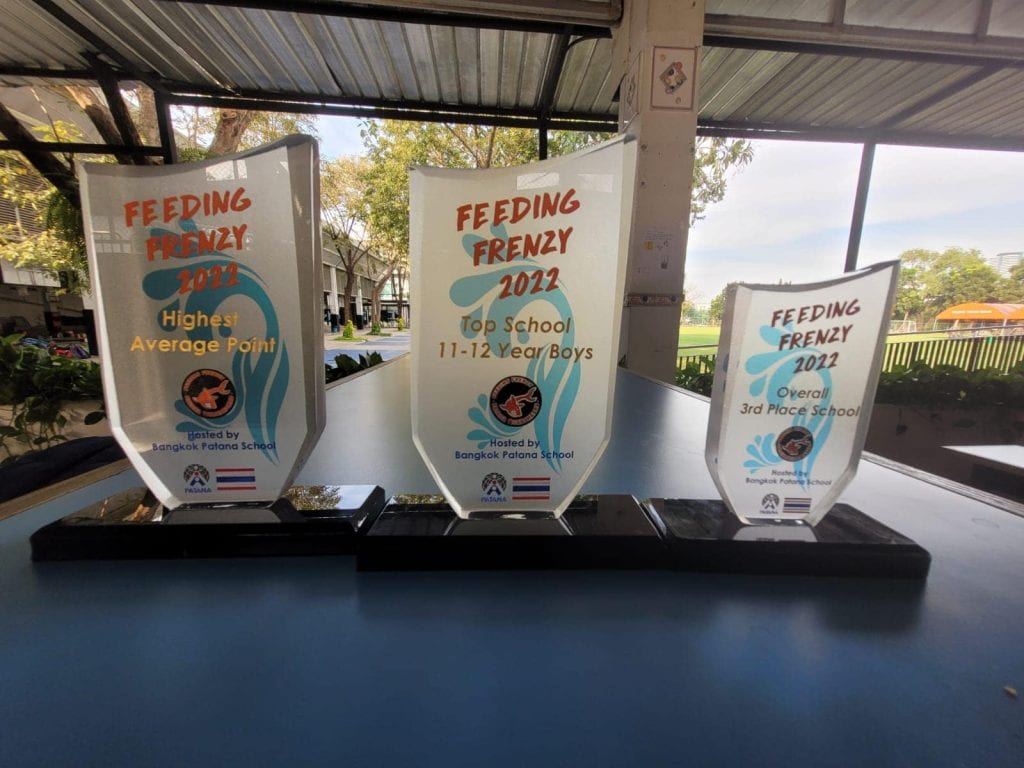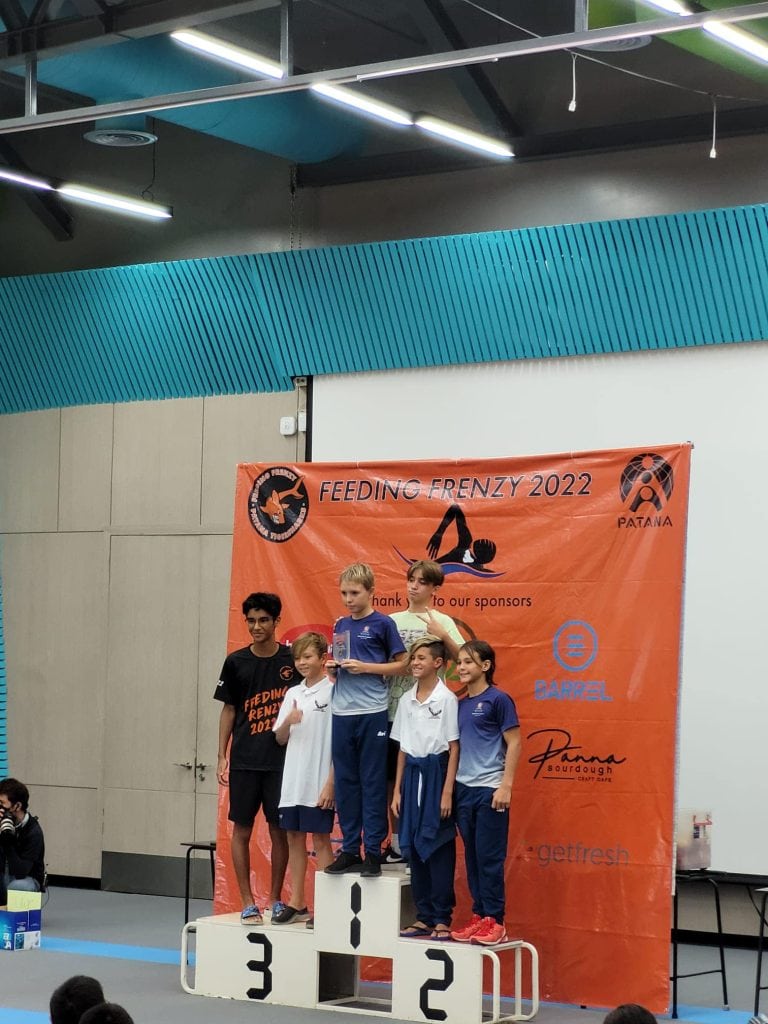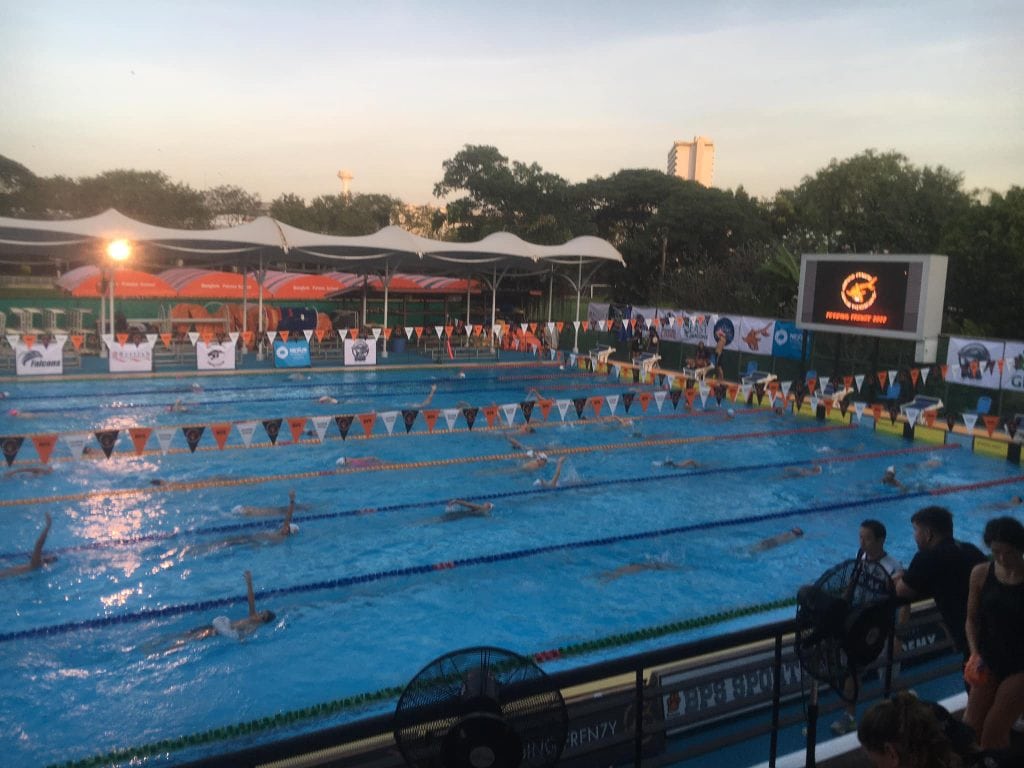 In December 2022, Bangkok Patana School hosted the Bangkok Feeding Frenzy  swim meet that brought together over 600 swimmers from 4 different countries. Our own BISP Sea Eagles team performed exceptionally well, breaking several school and even national records. 
Overall, our team had a strong performance, finishing 1st in quality team points and 3rd in team standing with only 26 swimmers. The 11-12 boys age group finished 1st in overall scores, and the 15-18 boys and girls age group finished 3rd in overall scores.
We are looking forward to see what 2023 has in store for our swimmers and what they accomplish going forward.
Below are some of the accomplishments of the swim meet:
Anton

broke records in the 400 free, 200 free, 100 back, 200 back, and 100 fly, 

Jaidee

broke records in the 50 breast, 100 breast, 200 breast, and 200 IM,

Valeriia

broke the record in the 50 back, 

Nassir

set 2 Nepalese national records in the 200 and 400 IM and 

the

Boys Free Relay Team

: Anton, Jaidee, Reilly and Issa and

Boys Medley relay Team

– Anton, Jaidee, Gleb and Issa also broke records in the 200 medley relay and 200 free relay records.