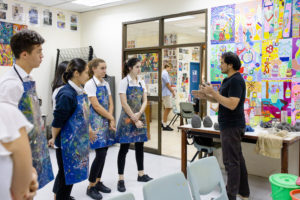 A Chiang Mai-based artist visited the school this week to share his pottery expertise with BISP students.
Expert Potter Khun Jirawong Wongtragan worked with our students during their lesson times to both teach and model pottery techniques. They produced some amazing work and learnt new skills on the pottery wheel.
Students were very appreciative of his visit, which helped further their knowledge in this art form.