On Friday 13 September, the BISP Cruzeiro U16 boys 5-a-side football team won the Phuket regional title of the 2019 Grab Football Cup.
The Grab Football Cup is a 5-a-side schools tournament organised by the Football Association of Thailand in partnership with Grab. Regional tournaments are being played throughout September in five provinces nationwide – Phuket, Khon Kaen, Chiang Mai, Bangkok and Chonburi.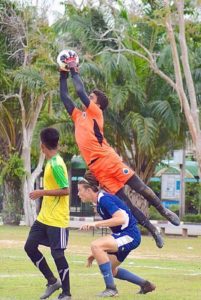 Sixteen teams featured in last Friday's Phuket contest. BISP Cruzeiro finished in top position after beating Krabi Education Park School 4-1 in the final. The team will now advance to the final round in Bangkok on 12 October, where they will vie for the championship title.
BISP Cruzeiro football coach, Eder Diniz, said: "This win was a great start to our season. We have some new players this year, so winning our first tournament was very important to us.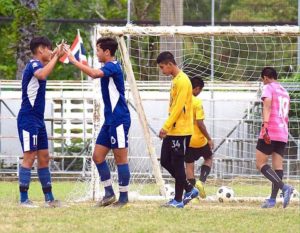 "We're not used to playing 5-a-side football, but our players adapted quickly to this format and performed very well. The Grab Football Cup is a very high level tournament so we're excited to now have the opportunity to play in the championship round in October."
For more information on football at BISP, please contact [email protected].