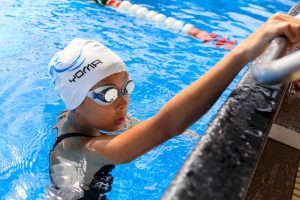 Twenty-six British International School, Phuket (BISP) swimmers have participated in the Thanyapura Open Swim League this year, with the third and final competition of the series taking place on Saturday 1 June.
Rather than having all 12 individual swimming races and relays contested over one weekend, competition has been spread over the course of the year to allow swimmers to focus on a select number of events on one day, and challenge themselves across the season.
Congratulations to all our swimmers for taking part. Particular mention must go to Kristina, Millie, Zac, Chiara, Liam, Valeriia, and Vera for swimming in all three series competitions this year. Valeriia was named as the overall winner in her age group at the end of the series for collecting the most points from her 12 individual races.
– Hayley Palmer