2020 is a unique time in the world and British International School, Phuket (BISP) students rose to the challenges and disappointments of not being able to sit for the May 2020 examinations or have the usual celebrations. Despite all of this, the class of 2020 has delivered some excellent IB results!
The graduating class outperformed the global average of 29.9 points with an average of 35 points. 80% of our cohort scored above the world average.
The world mean grade for subjects was 4.80 and the BISP mean grade was 5.54.
With 85664 students in the world taking the IB Diploma, the world pass rate was 79.1%, with the BISP pass rate at 98%.
33% of our students undertook a Bilingual Diploma meaning that they studied two A languages, and all of them succeeded in obtaining the Bilingual Diploma.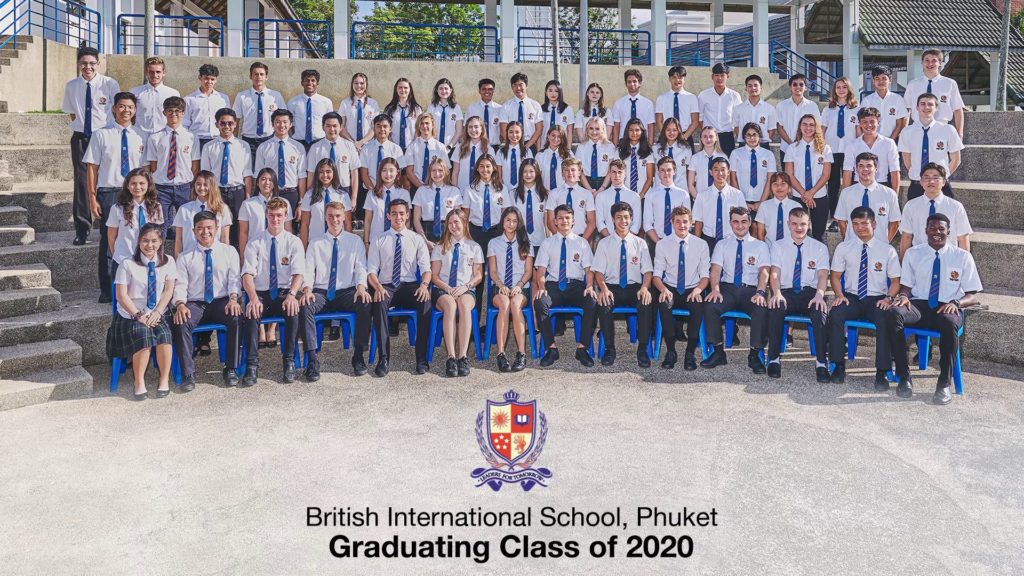 At the top end, one of our Dr Arthit World Scholarship holders received the top score of 45 points (being one of the 141 students in the world to do so)!
Nearly 10% of all BISP students received 40 or more points.
These are impressive achievements for a non-selective academic school and BISP continues on its path to helping students prepare for universities around the world in a wide range of courses.
Courses to be studied by our 2020 graduates include: Medicine, law, business and economics, engineering, astrophysics, sports, anthropology, marketing and communications, food science, chemistry, environmental science, hospitality, computer science and political science/international relations. Some students also gained academic and sporting/athletic scholarships, and grants.
Universities which have made offers to our graduating class include such prestigious institutions as University of Oxford, LSE, King's College London and UCL in the UK, Northeastern University, Carleton College and George Washington University in the US, and Ecole Hôtelière de Lausanne and Les Roches International School of Hotel Management in Switzerland. Universities from Canada, UK, US, Singapore, Thailand, Italy, China, France, Philippines, Ireland, Grenada, Spain, Switzerland, Norway and the Netherlands have made offers to our students this year. (Applications for Australia and South Korea are due to commence soon).
To the Graduating Class of 2020 – we at BISP congratulate you and wish you the best of luck as you transition to the next phase of your life and education. We acknowledge your sporting, musical and drama successes over the years and are immensely proud of your academic results and subsequent future pathways.