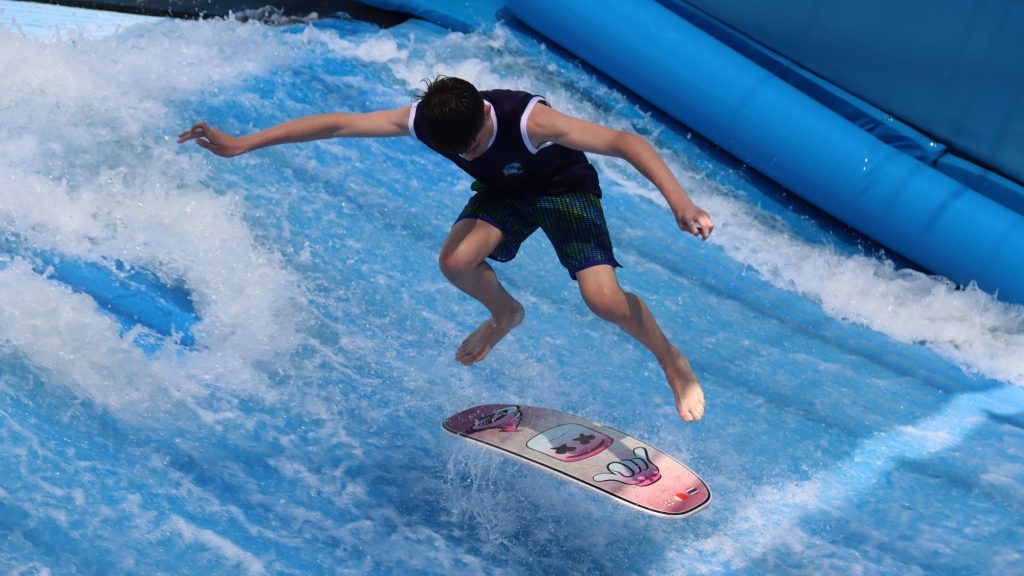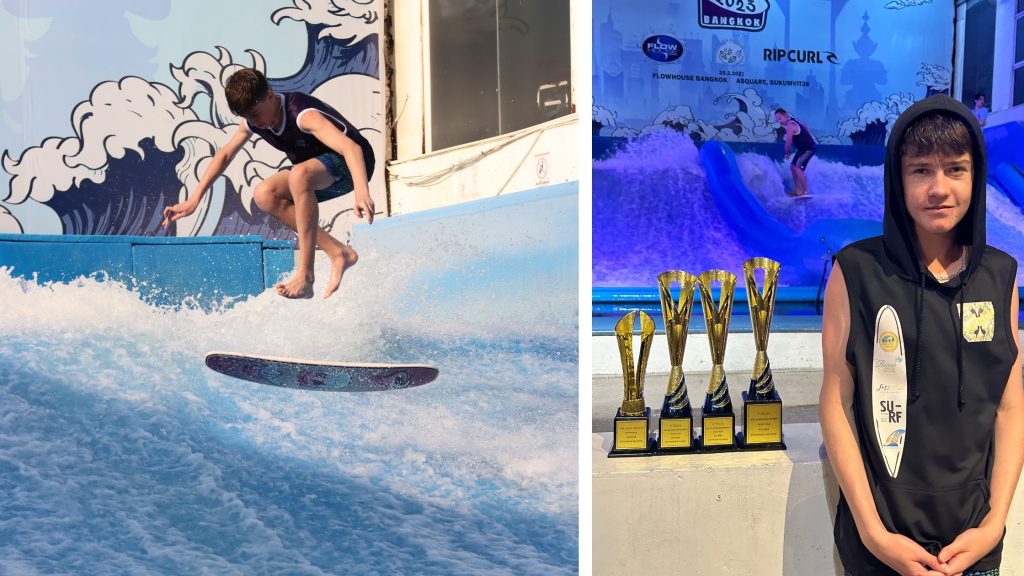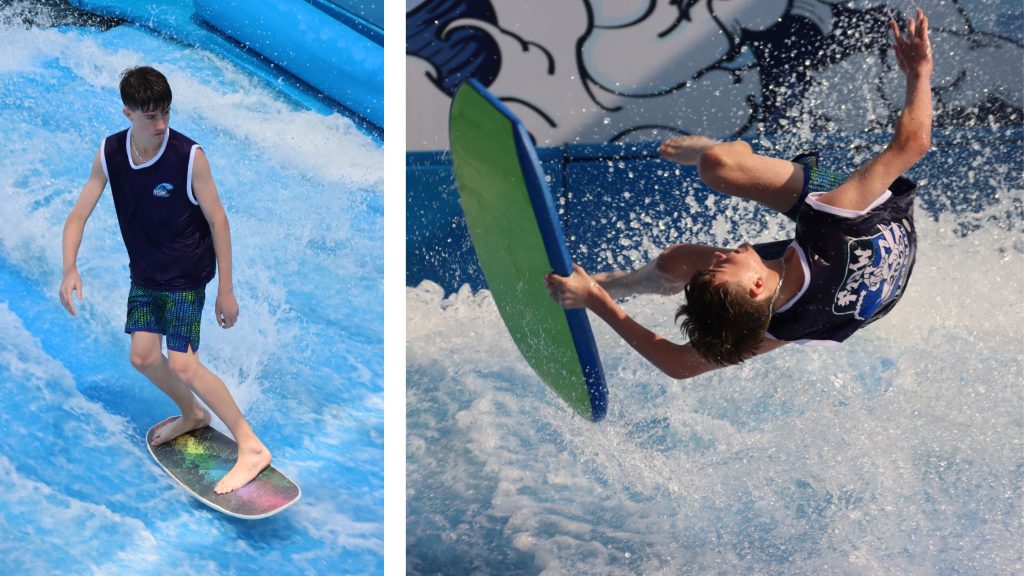 BISP Y12 student Nathan took part in the Flow Surf Competition in Bangkok last weekend representing team Phuket.
He was placed 1st in the open flowboard category, 2nd in the pro bodyboard category, 2nd in pro flow board and was winner of the 'most shuv its' competition with 42 in 40 seconds.
Congratulations to Nathan for his outstanding performance!