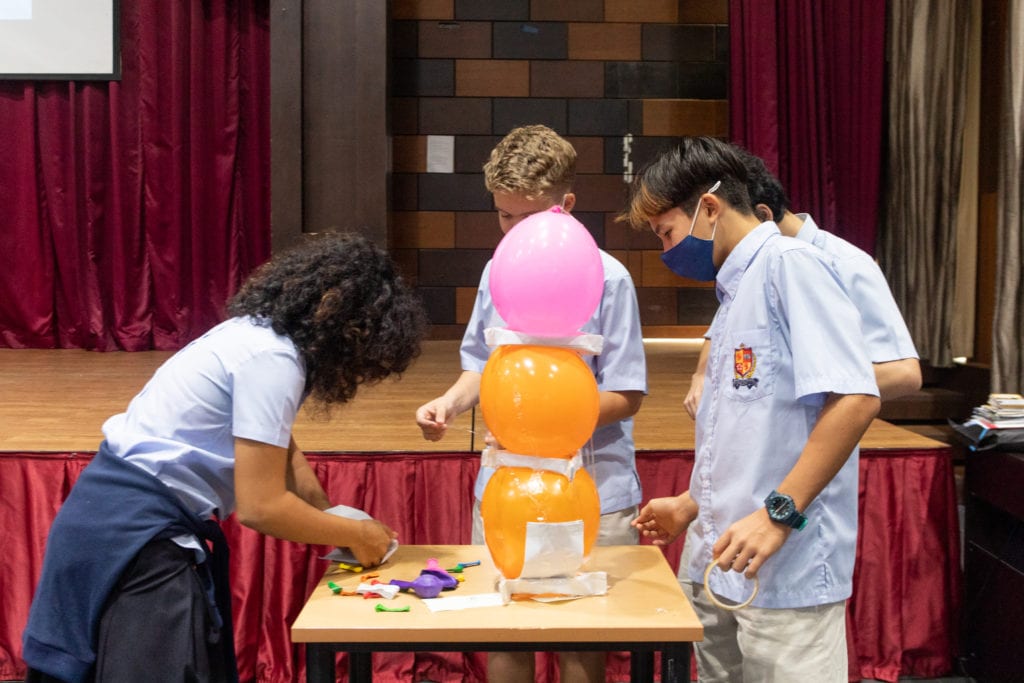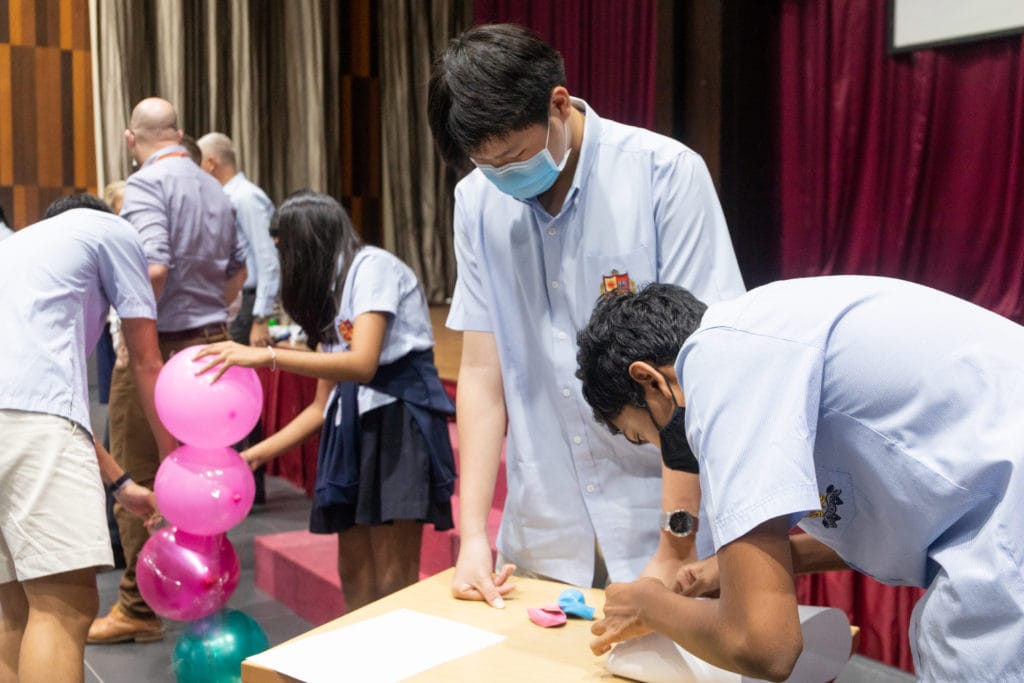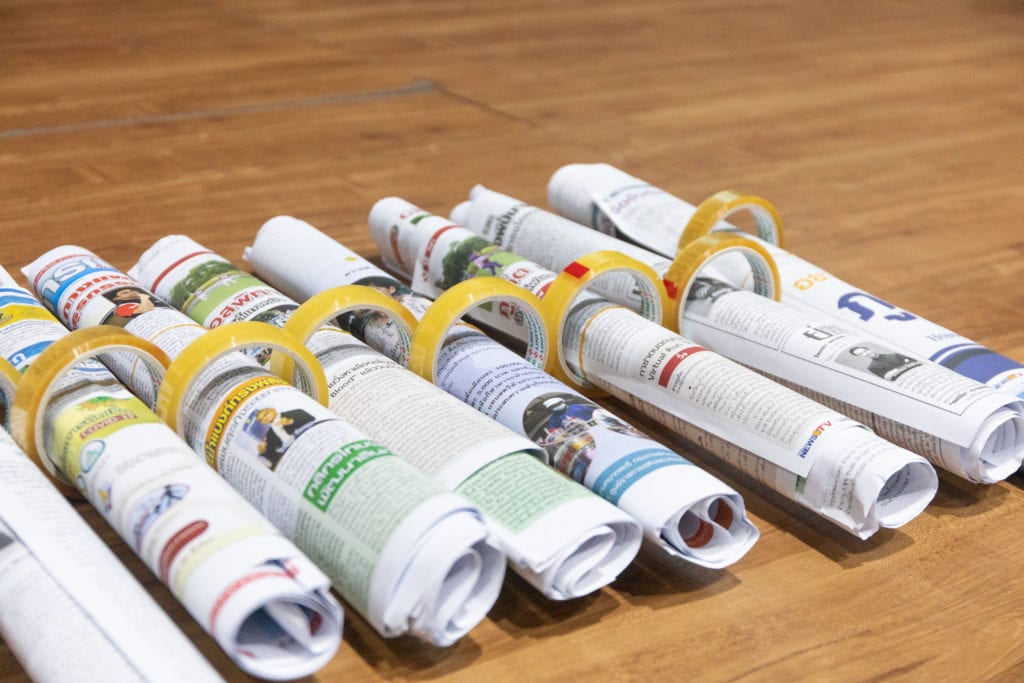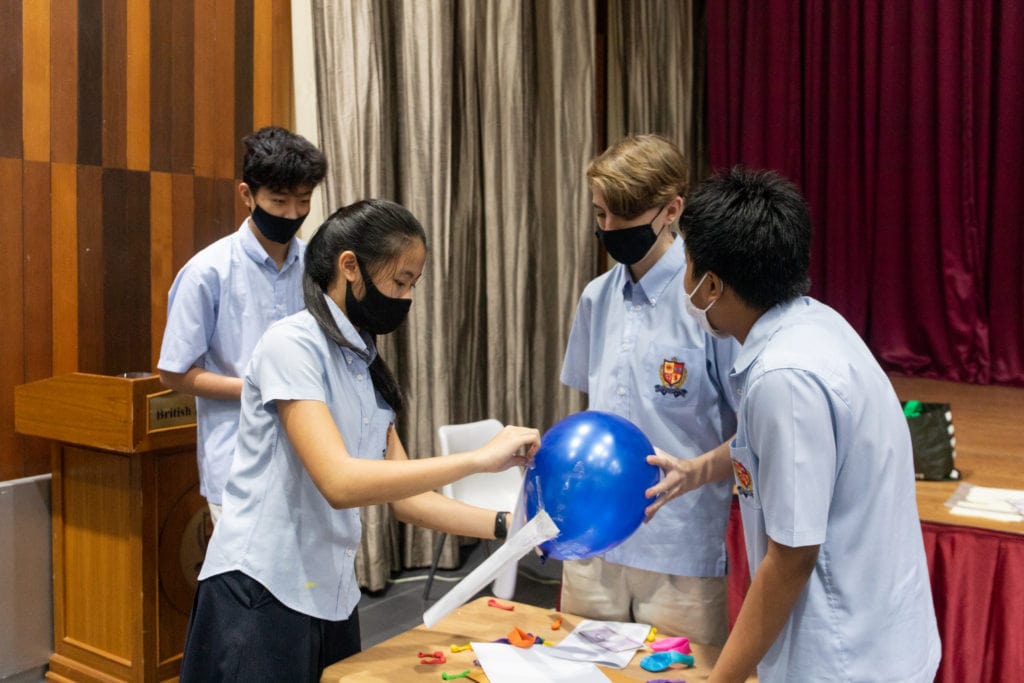 On 'Wellbeing Wednesday' our Year 10 students explored the impact of working in teams to complete challenges in a session led by their tutors and Head of Upper School, Mr Pearson. 
Students were given the task of building a sculpture using a limited amount of resources which would stand in the Main Teaching Building to represent BISP. The sculpture had to be free-standing and stand the 'wind test'.
The students were given a budget to purchase resources to improve their sculpture and had to manage this budget as part of the challenge.
The sculptures were judged on presentation, height and the wind test. Teamwork and how much money the groups had left over at the end was equally important. 
All teams showed fantastic effort, enthusiasm and teamwork, resulting in 12 sculptures on the stage. The winning team produced an incredible tower, largely due to their efficient teamwork. They also managed to save a large portion of their budget.
Director of Wellbeing, Mr Stockings, said: "This session emphasized how important it is for students to work with different members of their year group and to take the time to appreciate people's different strengths and capabilities. Developing a deeper appreciation of the positive skills within the year group is essential in developing an ethos of support and compassion. Our students were a credit to themselves and others."
For more information on British International School, Phuket, please contact

[email protected]

.