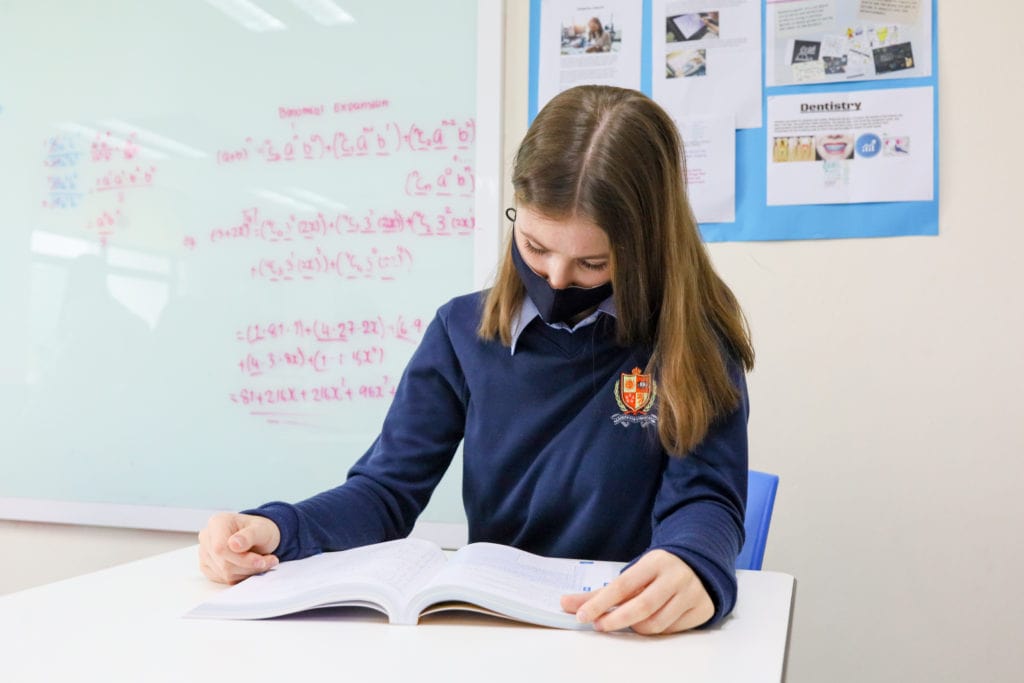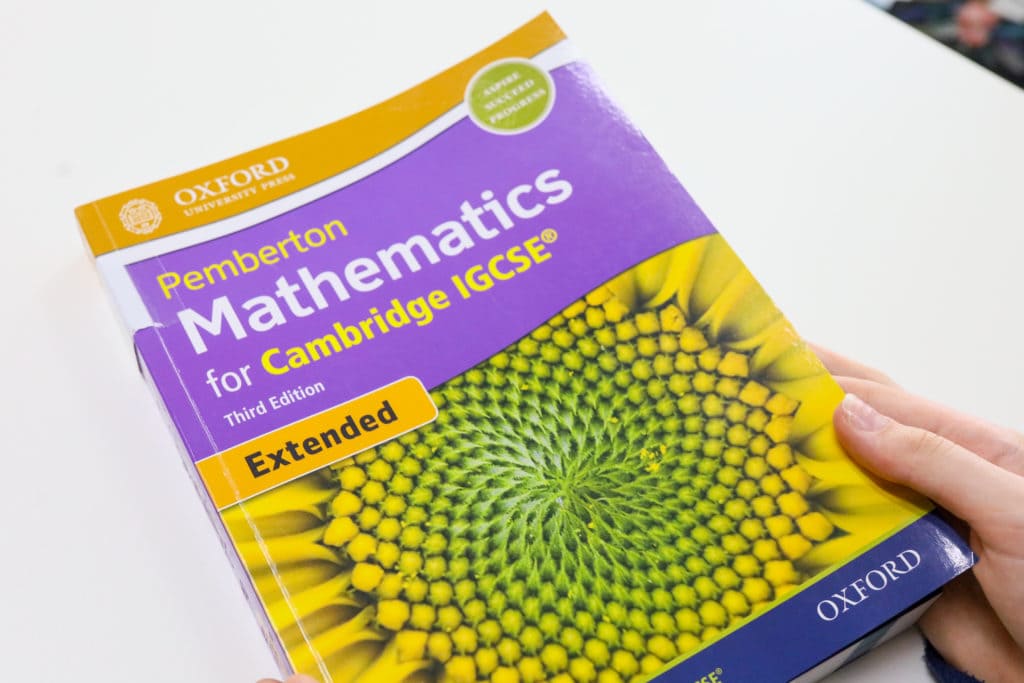 This week, many of our Year 11 students sat their IGCSE Mathematics examination six months early.
Seventeen students from the Mathematics top set spent the half-term break, and several weeks prior, studying incredibly hard in preparation for this important examination.  
In Mathematics, BISP offers an accelerated programme for our most gifted students, which sees them go on to study the Additional Mathematics IGCSE syllabus. This course contains a lot of IB-level mathematical content, which is helpful in preparing students for the rigorous IB Higher Level Mathematics course. 
BISP Mathematics teacher Mr Chambers – who has taught the top set Mathematics class since they were in Year 9 – commented: "The accelerated programme in Mathematics is very demanding as it requires students to start the IGCSE in Year 9. The students in this class have worked extremely hard over the past three years and I am confident they will all do very well when the results come out."  
"The students should be extremely proud of their dedication and work ethic – good luck to all our students," added Head of Mathematics, Mr Griffin.
For more information on British International School, Phuket, please contact
[email protected]
.