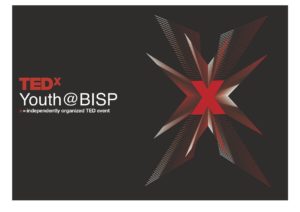 British International School, Phuket is hosting a [email protected] event on Wednesday 4 November from 2:40pm – 3:55pm in the Auditorium. The event has been organised by Year 13 student, Timofey.
The theme of the TEDx event is 'Meeting the Horizon'. Guest speakers, Mr James Stratford and Mr Lee Phillips (BISP teachers) and Head Student Polina, will be discussing topics relating to internet security, leadership and how small acts of kindness can contribute to wellbeing. In true TEDx style, the event will have a multidisciplinary approach and focus on the power of ideas to change lives and ultimately, the world.
All attendees must follow the school's Covid-19 protocols by wearing masks and social distancing. 
For more information on British International School, Phuket, please contact
[email protected]
.