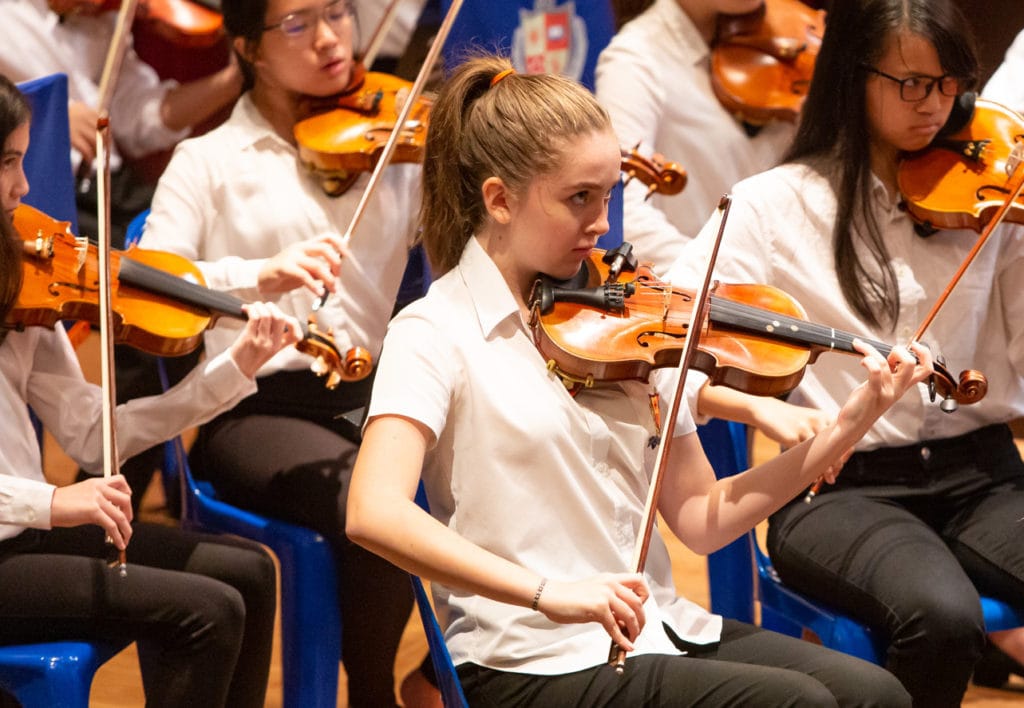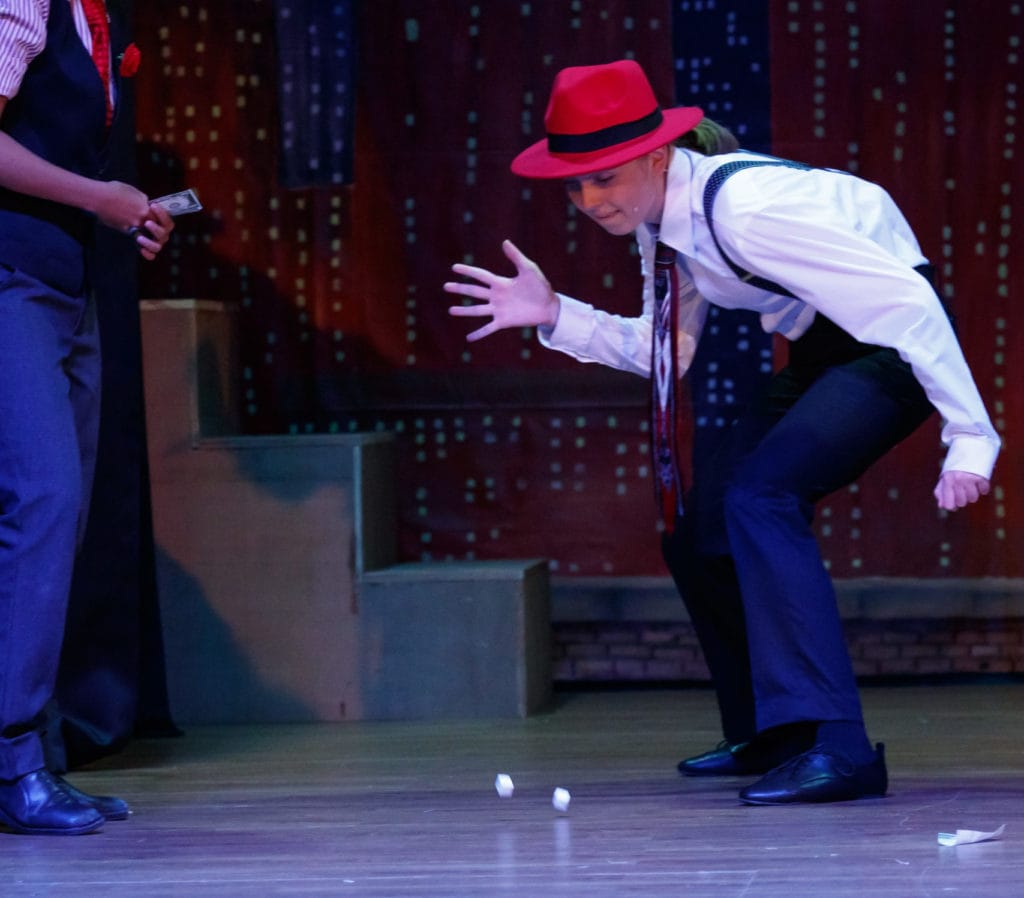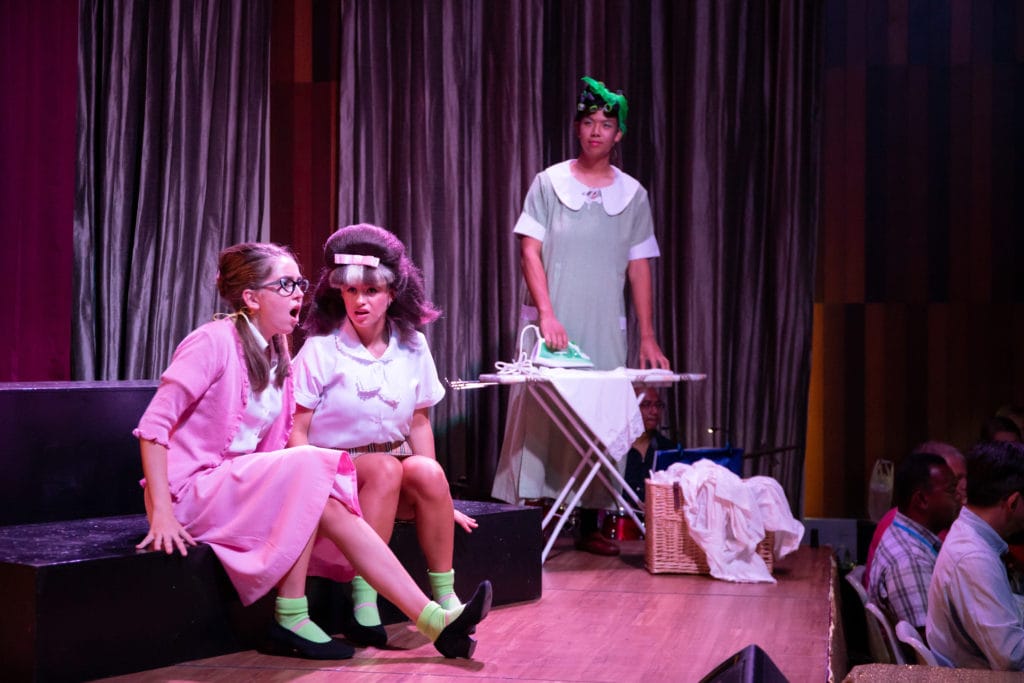 BISP graduate and accomplished musician India Wilson has been accepted into the Sydney Conservatorium of Music's Composition for Creative Industries program – a specialist area of study offered as part of the acclaimed institution's Bachelor of Music degree.
Eighteen-year-old India enrolled at BISP in 2007 as a Reception student. Her enthusiasm and love for music and the performing arts began in the Primary School, where she started to learn the piano and violin, join orchestras, and take part in school productions and FOBISIA events. While in Secondary, India's musical and artistic talents truly came to life in the school's many drama and musical productions, where she took on the roles of Aunt Eller in Oklahoma, Big Jule in Guys and Dolls, Penny Pingleton in Hairspray and Paulette in Legally Blonde – just to name a few.
"I definitely tested the waters of many different subject areas when I was younger, but it became quickly apparent to me that music was where I excelled and what excited me the most," says India, from her hotel room in Sydney's CBD. 
"Then as time went on and I moved into IGCSE and IB, it was not even a question in my mind what area I wanted to study in the future, it was just a matter of deciding what field within the industry I wanted to explore."
The four-year Composition for Creative Industries program will see India build on her already well-established composition skills. She will learn to compose music for both screen arts such as feature films, animation, television, documentaries, video games and online media, and also for live events like theatre, dance, fashion shows, and commercial events. 
In IGCSE and IB Music, India created many compositions of varying genres and the idea of broadening her knowledge and improving her writing skills is what she is looking forward to most come February when her course begins. In terms of future plans, India has recently been contemplating a career in the world of video game production.
"This interests me because I feel that music is such an important element in this realm of entertainment – imagine playing a video game without any music or sound in the background? Essentially, I don't really mind which area I end up working in as anywhere in this industry would be fascinating, whether it be composing a jingle, music for film, or even for the theatre."
India's advice to students pondering a career in the creative arts is clear and simple. "Just make sure you love it and have a good and thorough internal drive to help you power through," she says. "I would also recommend researching the different areas within the industry because although there are the most commonly known areas like performing, there's so much more that goes on behind the scenes surrounding music, which you may find more interesting and suited to you."
BISP's Head of Performing Arts, Paulette Wilkinson, says India is a special talent and one of the best students she has worked with over the last decade. "India's contribution to BISP was outstanding and she is thoroughly deserving of her place in this highly-ranked course. We will miss her at BISP and wish her well in the next phase of her life," Mrs Wilkinson says.
And India is equally praising of her time at BISP. "I owe a lot to the BISP Performing Arts staff for pushing me to my limits and always encouraging me to get me to the point where I am now."
For more information on British International School, Phuket, please contact
[email protected]
.