BISP is pleased to announce that in Term 2 we will continue to offer English Lessons for BISP Parents. The lessons will start on Tuesday 24th January until Thursday 30th March 2023, every Tuesday and Thursday in the BISP Smart Room, 4fl. MTB.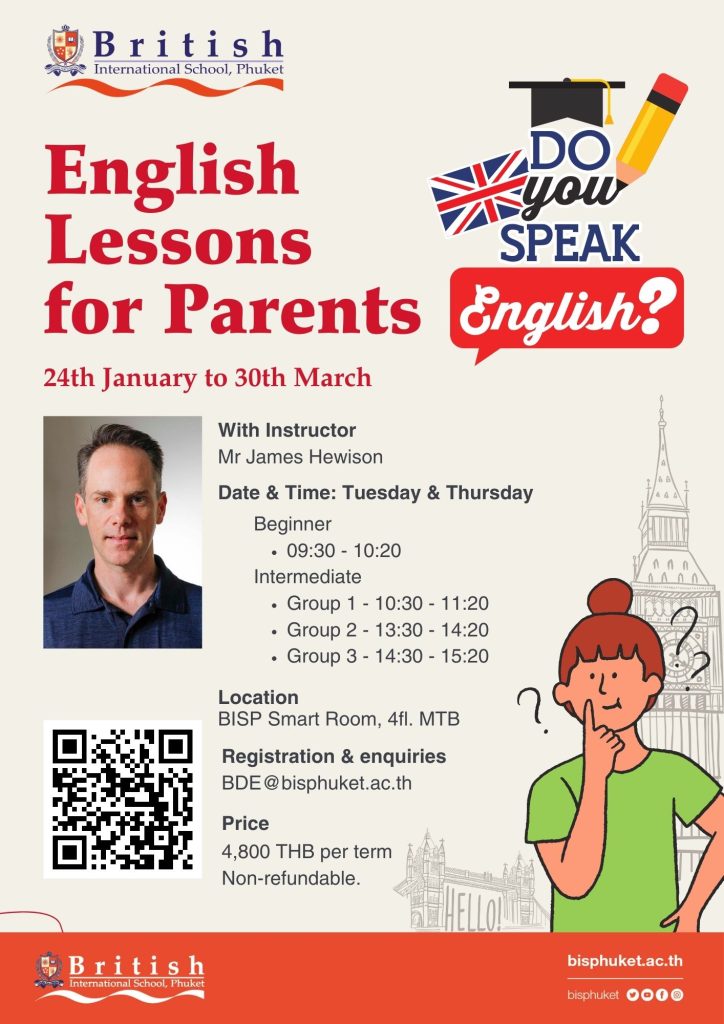 The classes will be held as follows:
Beginner Level Classes
Intermediate Level Classes
Group 1   10:30 – 11:20

Group 2   13:30 – 14:20

Group 3   14:30 – 15:20
The cost per term is  4,800 THB and includes a total of 18 lessons ( 16 lessons + 2 make-up classes). Each group will have a maximum of 10 persons per class. Please note that this price is non-refundable for any cancellation. 
Parents can sign up via https://forms.gle/tmXi9fQmWoWU5VTHA or contact [email protected] for more information.