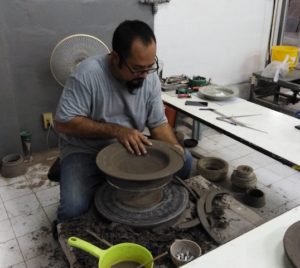 BISP's IBDP Visual Arts students recently visited Ceramic Kitchen Phuket in Thalang. This gave students an opportunity to see first-hand the development and process of large ceramic pieces being created and glazed.
This is an important part of the Visual Arts course. Students are currently making ceramic heads at school, so they were able to get some ideas and ask specific questions on finishing processes they can use for their own work.
Last year, Year 4's worked with the company to glaze their pieces.