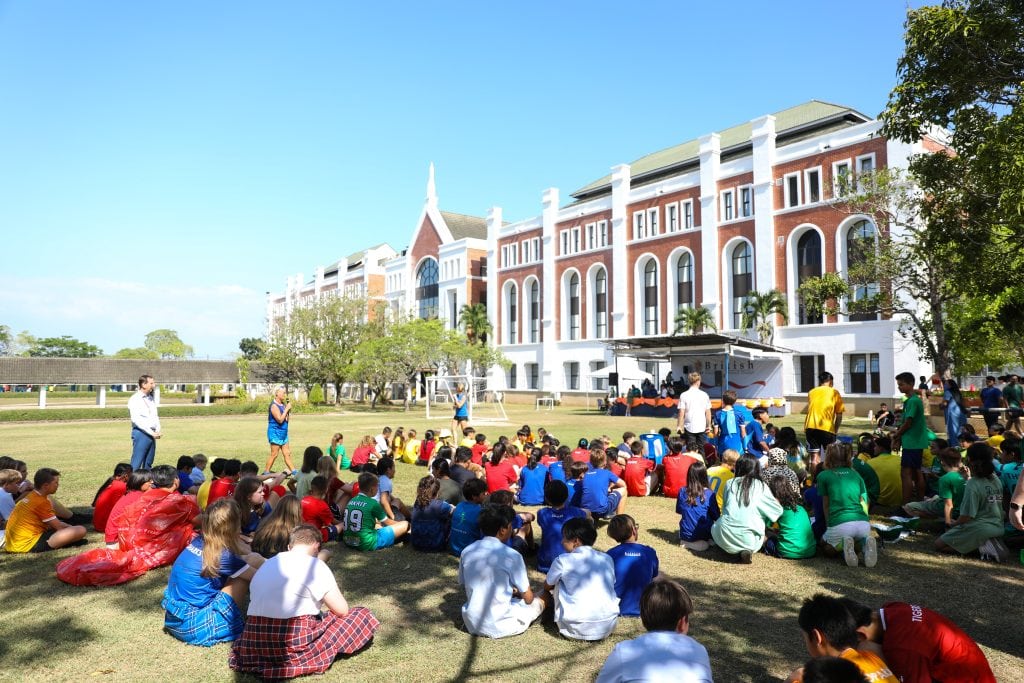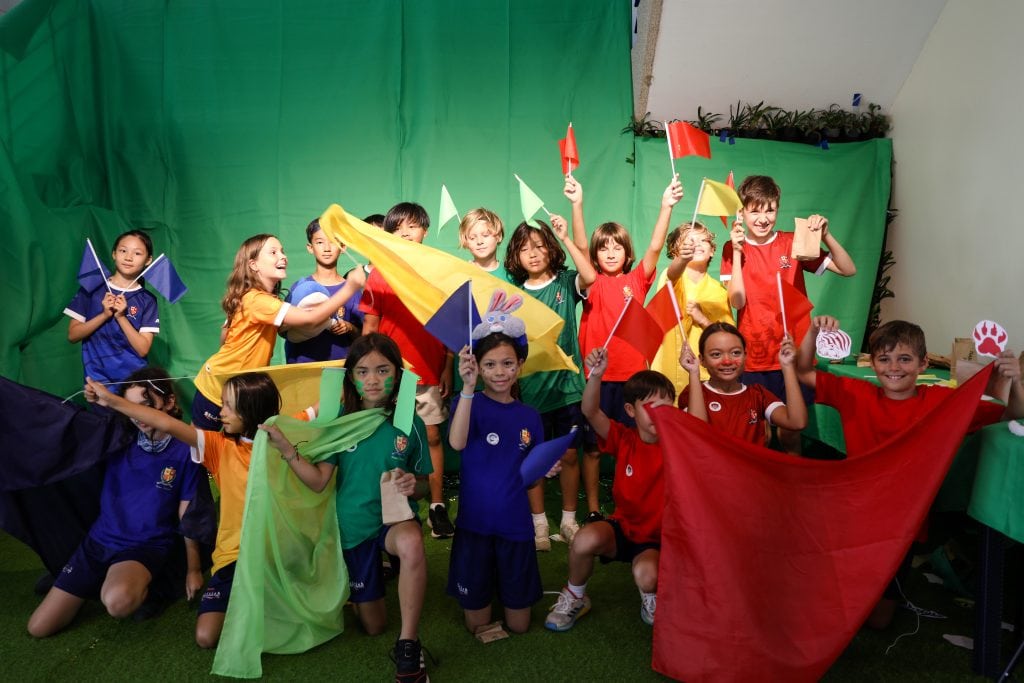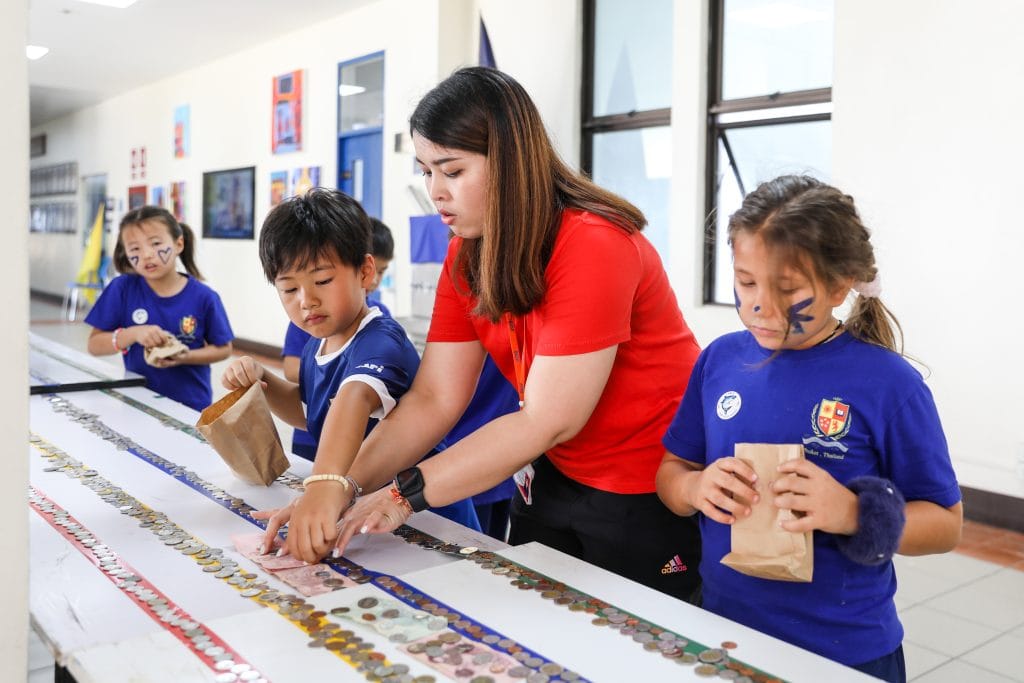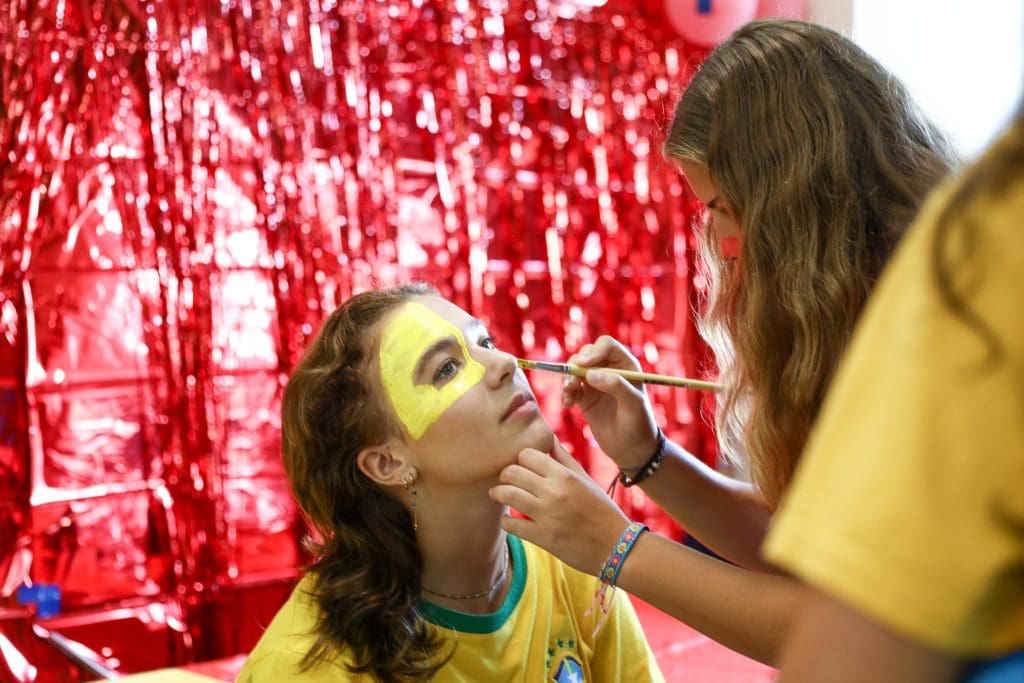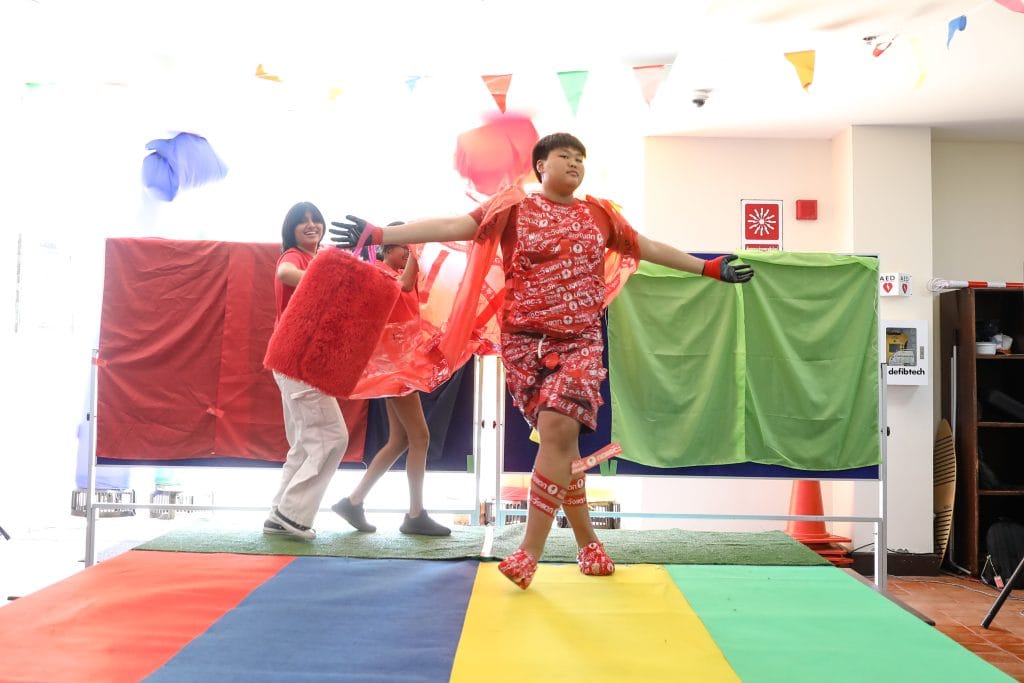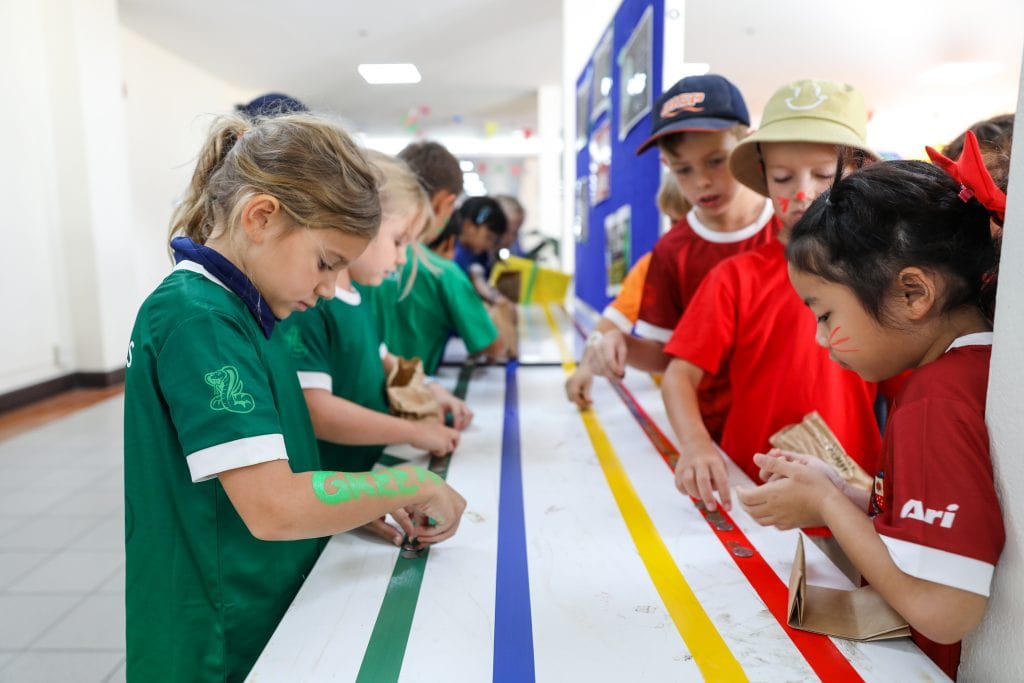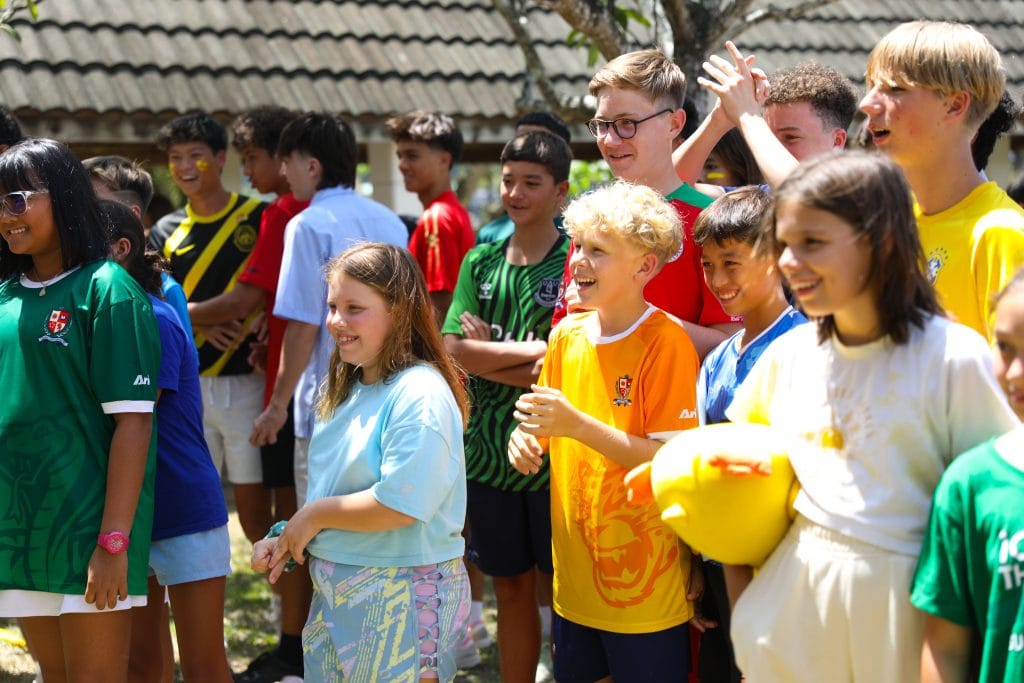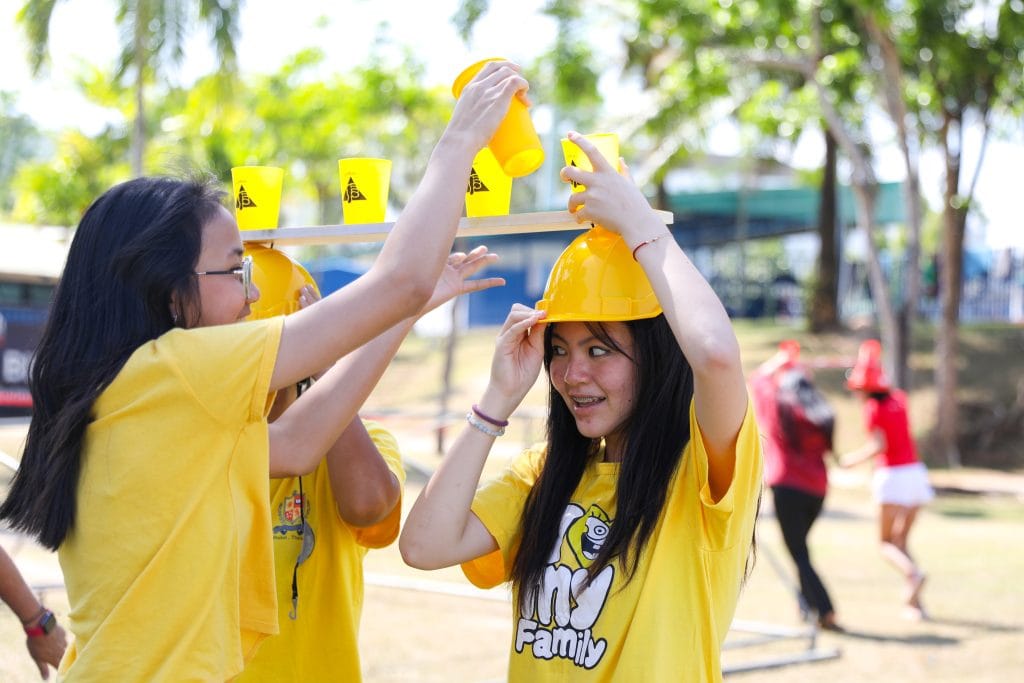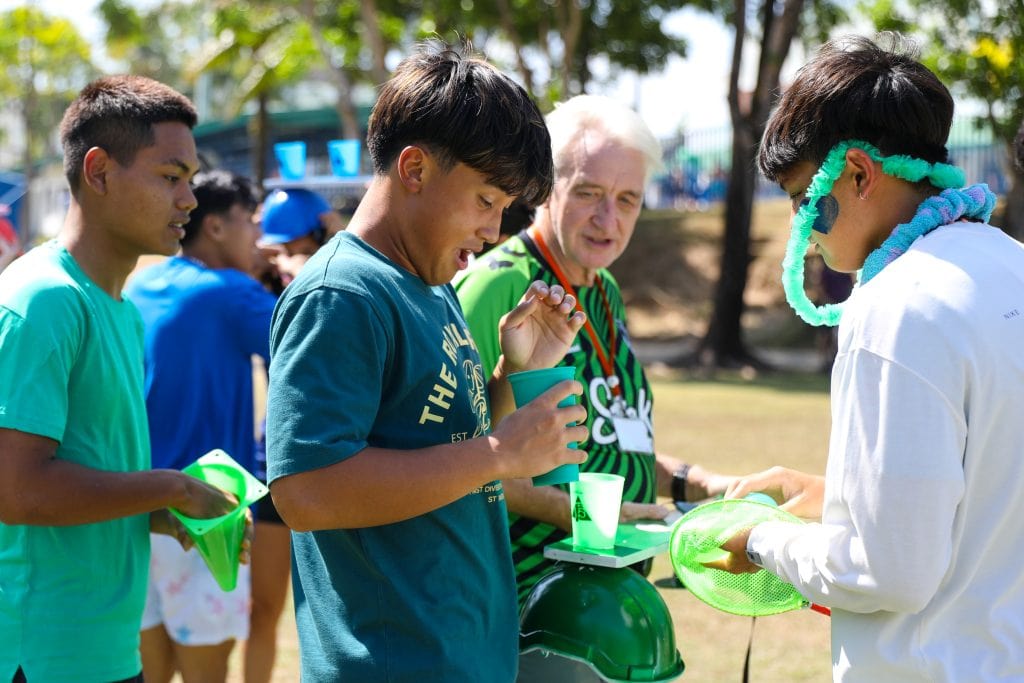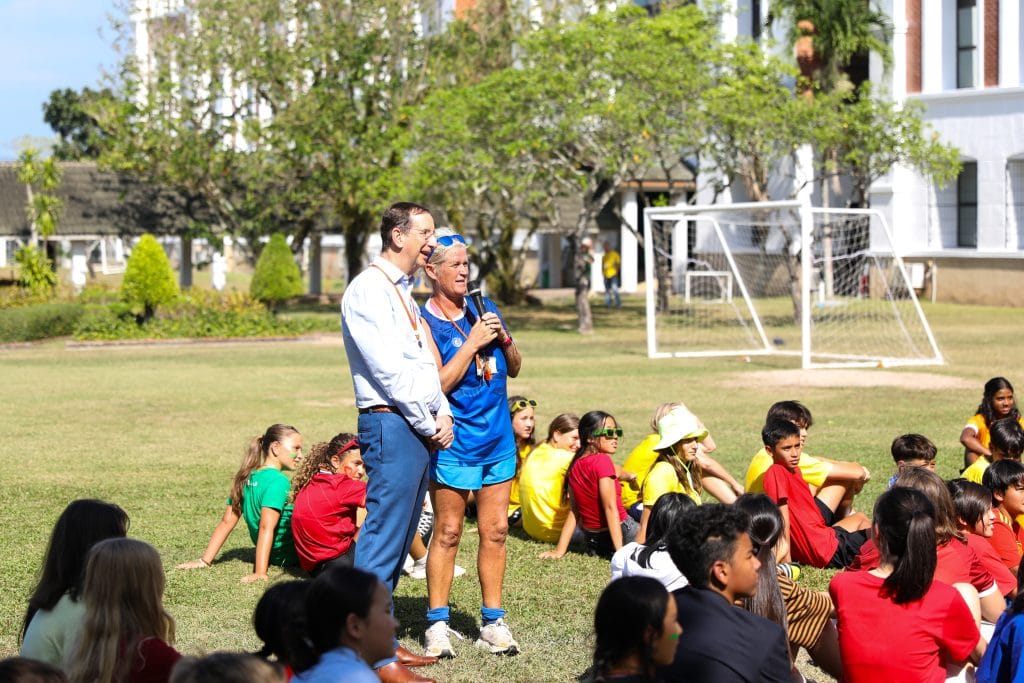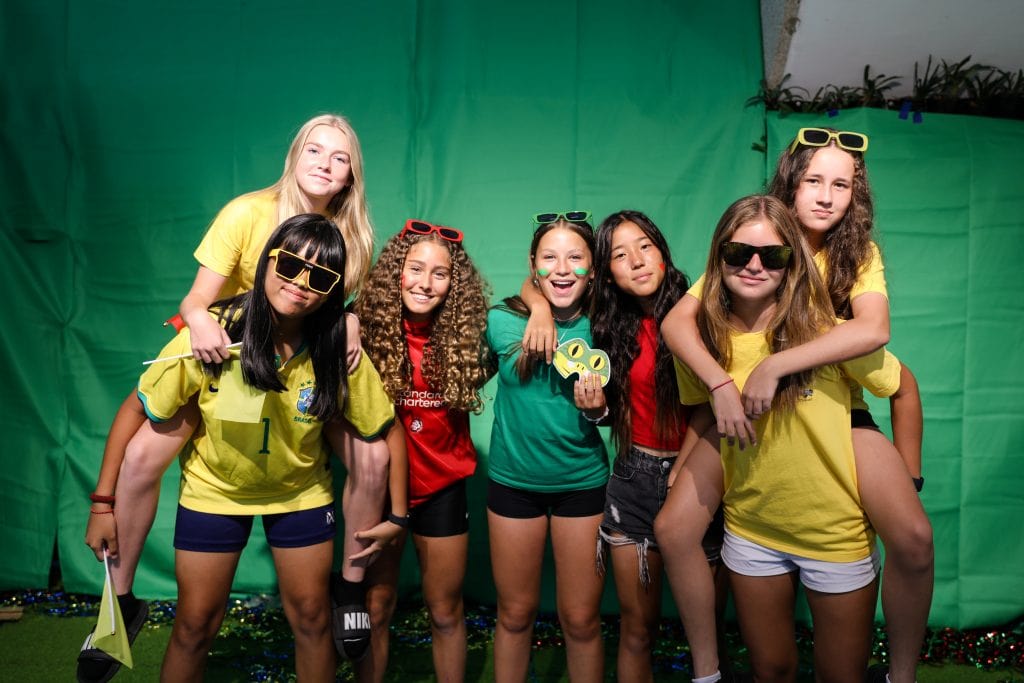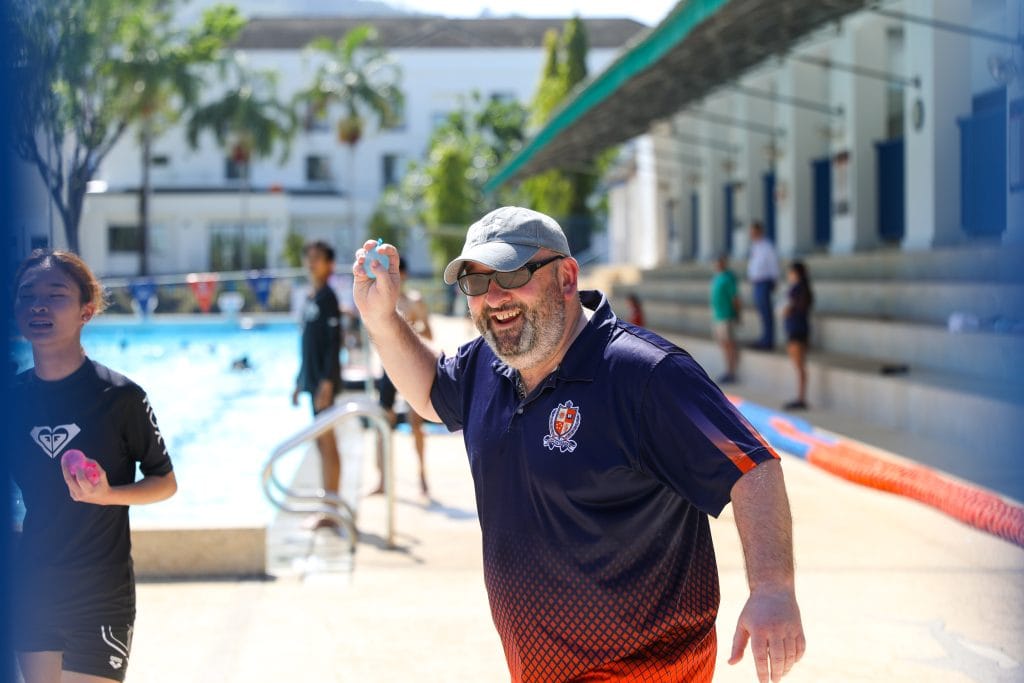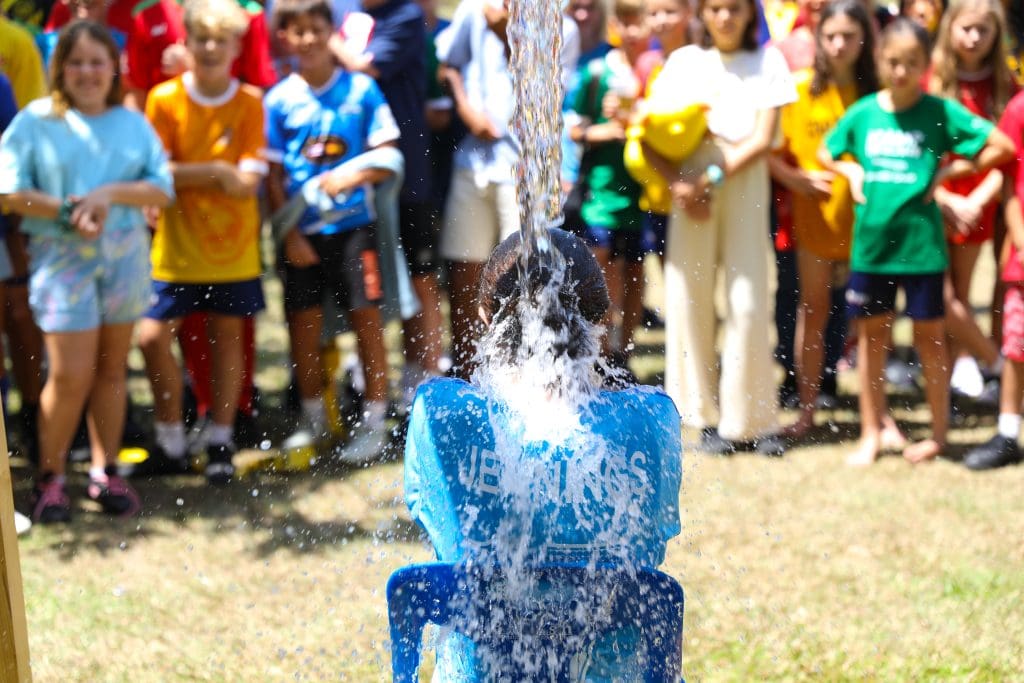 On Wednesday the 8th March, BISP celebrated its second Baan Day following a relaunch of the BISP House system last year. This was a day full of colour, connection and camaraderie between our 4 BISP Houses! This year Baan Day featured many of the 'House Pillars' which underpin the 4 House communities that BISP is growing. 
There were opportunities for teachers, students, cleaners, security guards, gardeners and EVERYONE within BISP to feel a sense of identity, pride and belonging – helping them feel part of a smaller, supportive community within the larger school community.  The House Captains did this by planning a day full of engaging activities that promote 'Play', 'Service', 'Sport', 'Music and 'Culture'.
The Year 12 House Captains put on quite a show with face-painting to start off the morning. Then there were various Primary School maths, wellbeing and sports activities, 'minute to win it' games, a 'Team-mate Handshake' challenge, a water-based obstacle course for multiple year-groups, a service-inspired 'Dollar Drive', a teacher 'dunk-tank' and even a 'House Catwalk', all designed to engage every member of the BISP community, inspiring a sense of pride in their House.. 
This year, the students invited and welcomed EVERY member of the BISP community to join a House and to wear a House inspired outfit on the day. Every member of staff, from the laundry team to the security guards received a personalised hand-delivered welcome pack from our student leaders, and a warm invitation to be a part of one of the four BISP House communities.
Thank you to our wonderful Year 12 House Captains, Head Students and staff  for creating a day in which the joyfulness was palpable and where EVERYONE was able to laugh, connect and flourish together.