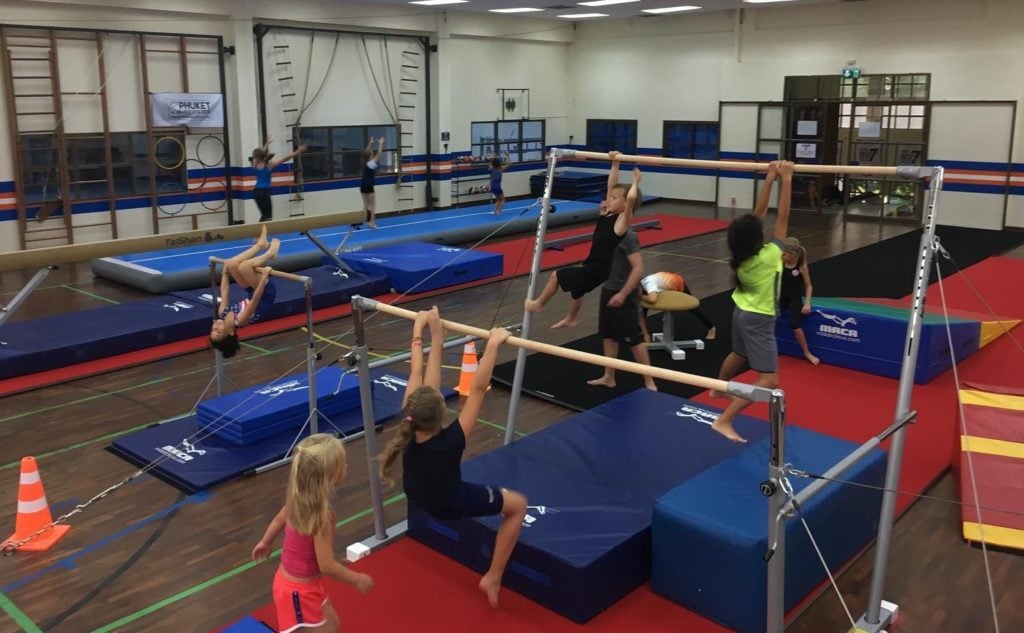 Phuket has its first set of competition-standard, uneven bars – and you can find them at British International School, Phuket (BISP).
The bars have been set up in the BISP Primary Sports Hall, and are ready for all Phuket Gymnastics classes to use.
The new piece of equipment is a welcome addition to an already thriving gymnastics programme at BISP. 
Phuket Gymnastics Head Coach, Lauren Ault, said: "We are very proud to be constantly growing and improving as a club. 
"We have a group of gymnasts who are preparing for competitions in Bangkok and Singapore over the next few months, so having these bars will help them immensely."
Phuket Gymnastics is running an October holiday course at BISP for students aged five and over. Bookings are essential. Please contact [email protected] for more information or visit the Phuket Gymnastics website.