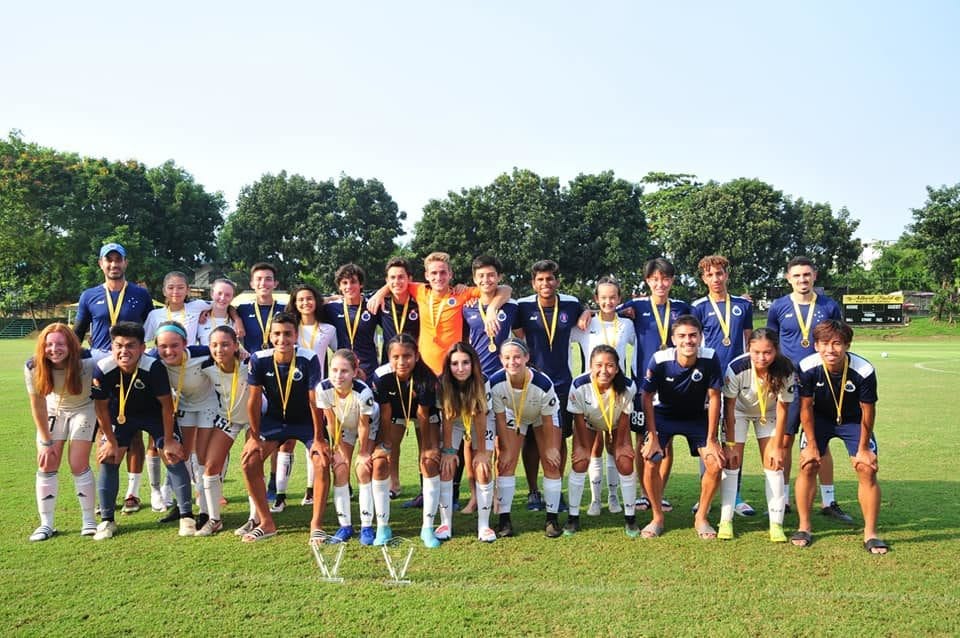 Both the BISP Cruzeiro U19 boys' and girls' football teams were overall winners of the International School Bangkok (ISB) Football Tournament over the weekend.
The BISP Cruzeiro sides were commanding throughout the competition, winning all three of their matches and conceding just one goal. Bangkok Grace International School, Bangkok Sports School (BSS) and International Community School (ICS) all played in the tournament, along with the host school ISB.
BISP Cruzeiro Football Academy head coach, Jonathas Candido, said: "Both teams performed well on and off the pitch, playing the Cruzeiro way, dominating the games offensively and defensively and making good decisions.
"Our boys' team had only 13 players because of some last-minute injuries, but they were still very dominant. Our girls' team is still young, with a lot of under 15 players, so they have made a very convincing start to their season."
For more information on the BISP Cruzeiro Football Academy, please contact [email protected].