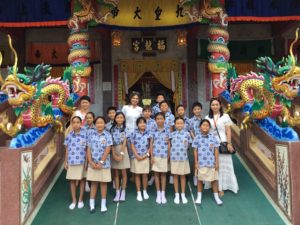 BISP Year 5 students visited a shrine on Tuesday 1st October to experience the Vegetarian Festival, which is celebrated on the ninth Chinese lunar month.
Students observed the atmosphere at the Tha Rua Shrine, which entailed preparations by locals to celebrate the event. They also tasted some vegetarian food provided there.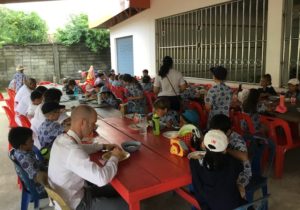 Khun Ying, whose family is involved in the shrine's committee and volunteers to help during the festival,  was the special guest speaker of the day. She told our students the story behind the Vegetarian Festival. The trip was enjoyed by all.