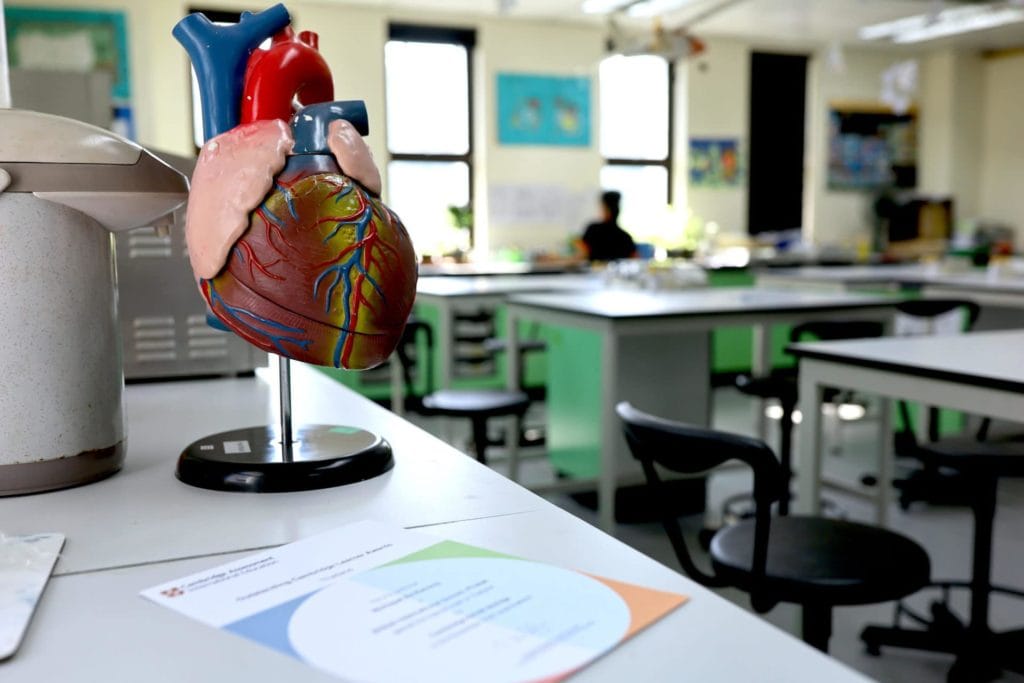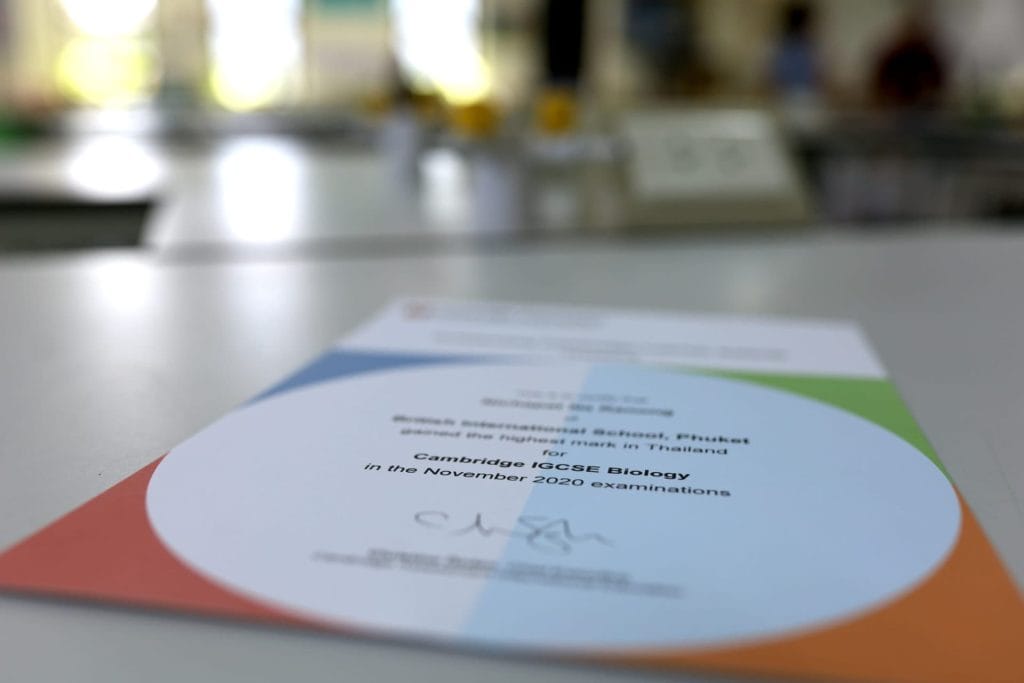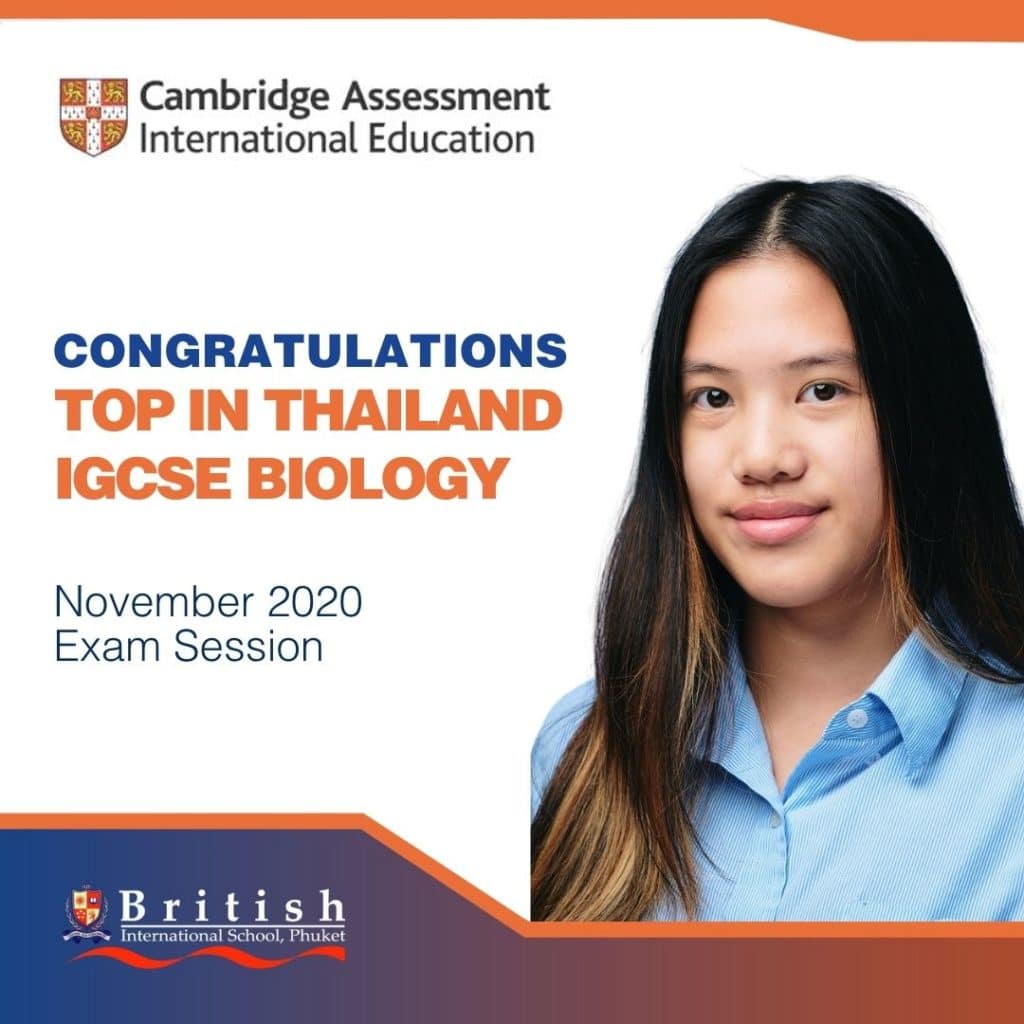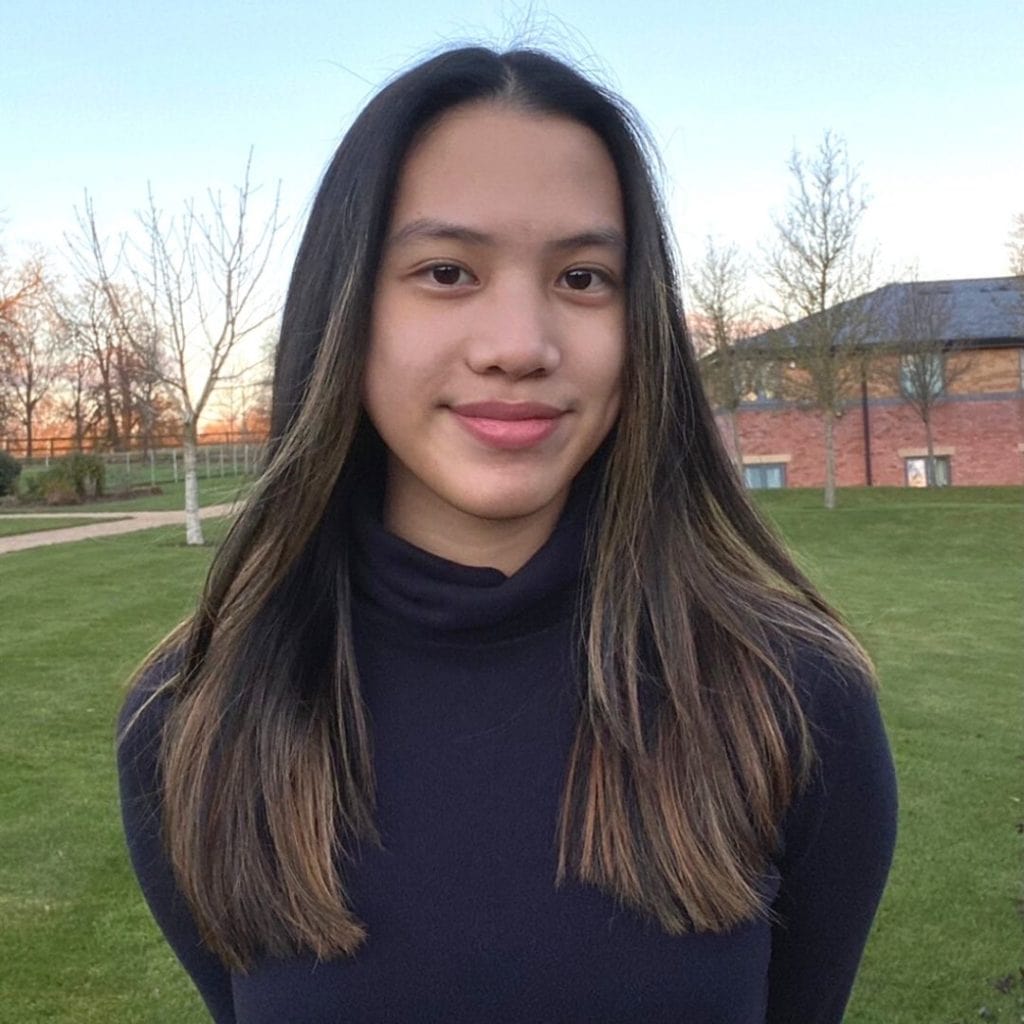 BISP Graduate Nichapat Na Ranong (Prae) scores Top in Thailand for IGCSE Biology Results for November 2020. The 'Top in Thailand' award refers to the learner who has gained the highest standard mark across all who took the exam in Thailand for each single subject. 
"I am very proud that Prae is rewarded with the 'Top in Thailand' honour, and this reflects her outstanding work ethic and commitment to academic study. She is a fine example to others, and affirms BISP's commitment to the highest academic standards for all."

Mr. Neil Crossland | Secondary School Principal
The IGCSE Biology course covers 21 units of key Biology theory coupled with practical investigations and students need to master both of these aspects to do well.These Cambridge awards are based on overall standard marks rather than percentage marks or grades and are given to the learner with the highest overall standard mark in the world or the country for a particular subject.
"Prae's incredible achievement is testament to her continued motivation and hard work throughout the course. She was always willing to challenge herself and always looking for ways to improve. Prae should be extremely proud of what she has accomplished and I hope she continues to be interested and inspired in Biology." 

Mr. Gavin Terry | Biology Teacher
Prae joined BISP in 2008 when she was in Nursery and spent 13 years as an enthusiastic and engaged BISP student till her graduation in Y11 in 2021. Since graduating from BISP Prae has gone on to pursue her A-Levels in her own words; "I'm doing alright here in the UK, although it's pretty cold!" When asked to share on her experience of earning the award she shared the following: 
"Receiving the Outstanding Cambridge Learner Award– Top in Thailand for IGCSE Biology, feels rather surreal, but at the same time, extremely rewarding as I now know, to an even greater extent, that all of my hard work and dedication has paid off."
– Nichapat Na Ranong | BISP Graduate
As part of the Outstanding Cambridge Learner Awards "Top in Country" awards are a group of awards issued by Cambridge Assessment International Education who recognise exceptional learner achievement in Cambridge examinations around the world. Prior to the pandemic students in more than 4,800 schools in over 150 countries take Cambridge IGCSEs each year, however this has not been the case the past few years. 
BISP were extremely fortunate to be able to run the November 2020 IGCSE examinations and considering the disruptions during 2020 the results the students achieved were remarkable for both Mathematics and Biology with:

100* A-C

100* A*-B 

97% A*-A

76% of all grades were A*
These are fantastic results and demonstrate not only our students' resilience and academic excellence but also the great support from the teachers involved; who ensured the students were fully prepared to sit these early examinations. 
"These results and Top in Thailand award just shows how resilient our students and staff are in difficult circumstances and shows they can rise and adapt to any challenge. I am extremely proud of everyone involved and look forward to the next set of results."

Mr. Tim Pearson | Head of Upper School  & IGCSE Coordinator
Congratulations to Prae for this outstanding achievement! To learn more about the IGCSE and our Secondary school visit at BISP: https://www.bisphuket.ac.th/core/secondary/