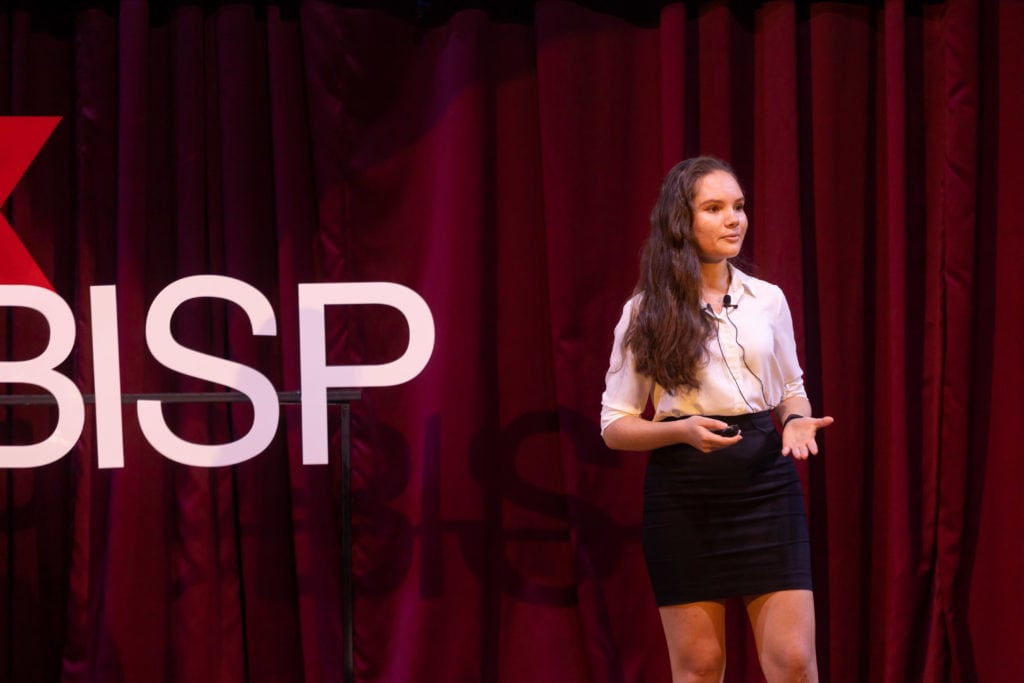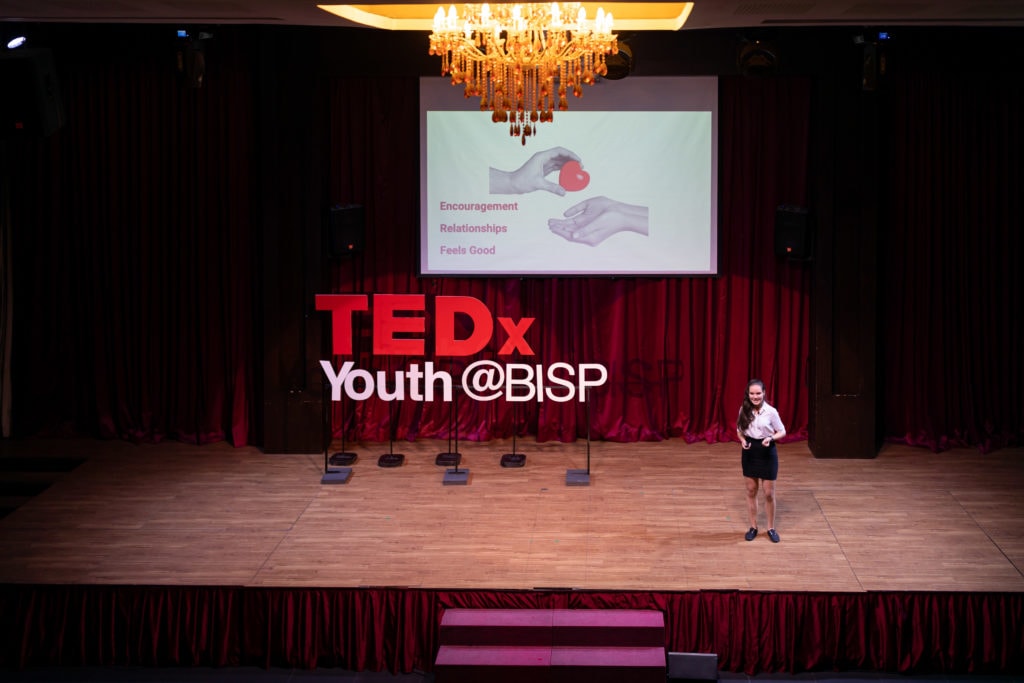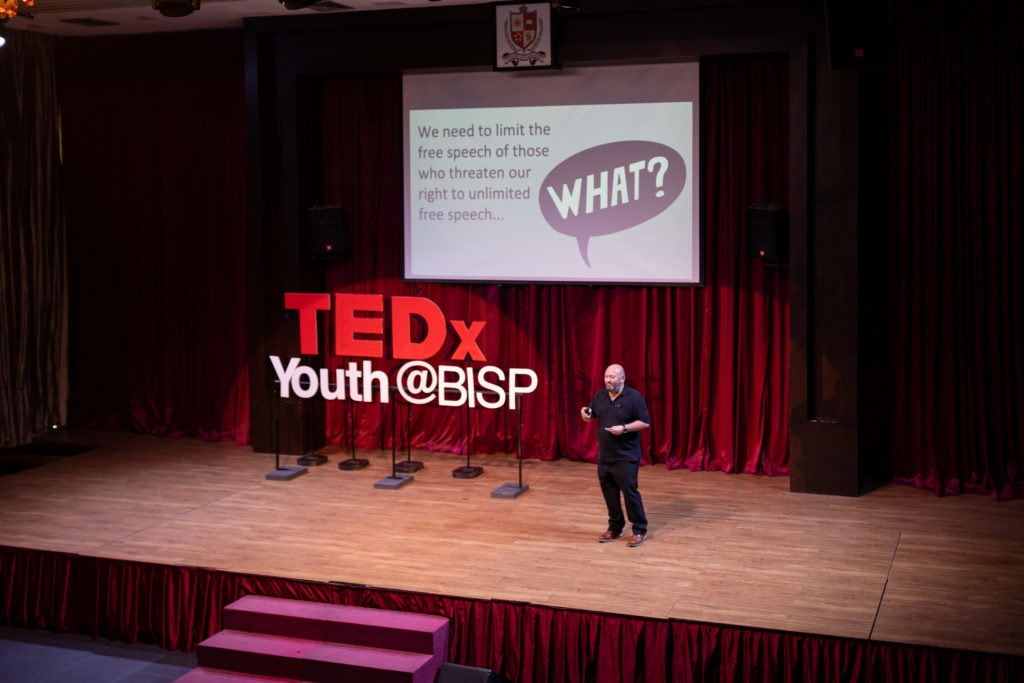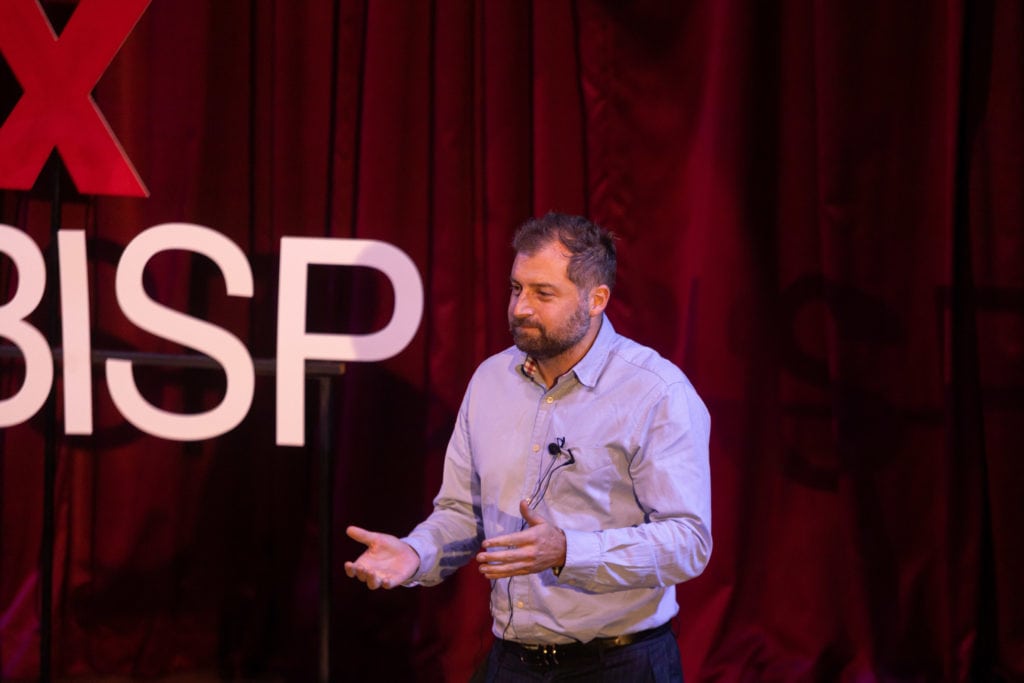 Last week British International School, Phuket was the proud host of our very first TEDx event. TED is a globally recognised non-profit devoted to spreading ideas – usually in the form of short, powerful talks.
TEDxYouth@BISP was organised by two of our amazing Year 13 students, Timofey and Uliana. The theme of our event was 'Meeting the Horizon'. Guest speakers, Mr Stratford and Mr Phillips (BISP teachers) and Head Student Polina delivered talks on internet security, leadership and how small acts of kindness can contribute to wellbeing. 
Polina spoke about how and why we should give compliments to one another, to make our lives just that little bit better. Mr Phillips posed questions about free speech and encouraged the audience to embark on a journey of truth together. Mr Stratford challenged schools to create more pathways for student agency and for students to rise to this challenge.
A big thank you to Timofey and Uliana, as well as Polina, Mr Phillips and Mr Stratford for making this event possible, and to the staff and students that came to support it!
This work is licensed under a Creative Commons Attribution-NonCommercial-NoDerivatives 4.0 International License.
For more information on British International School, Phuket, please contact
[email protected]
.