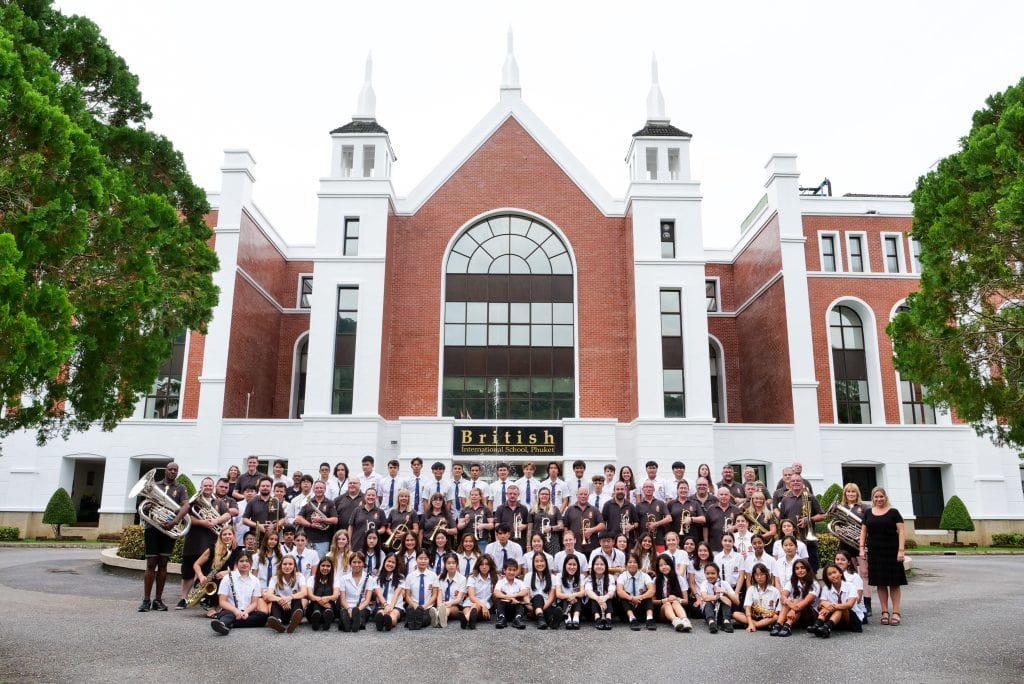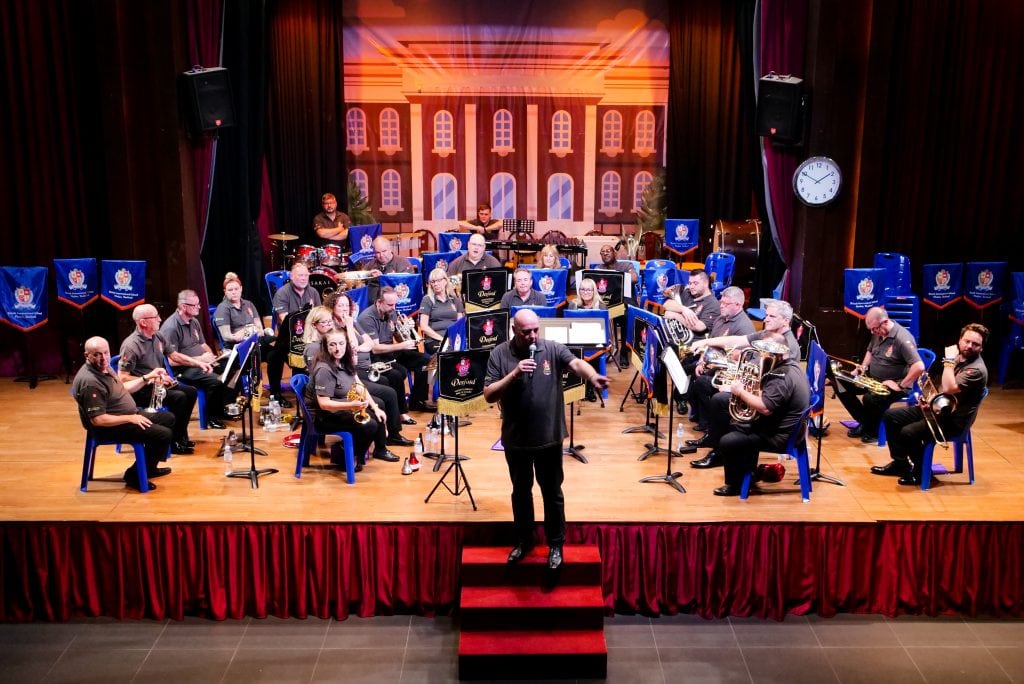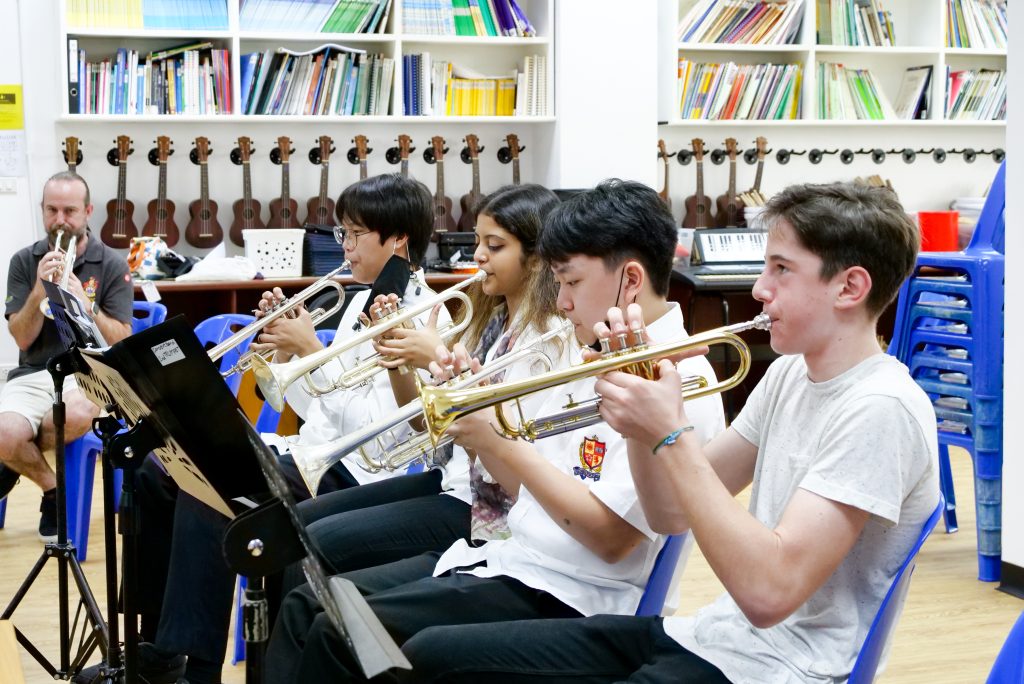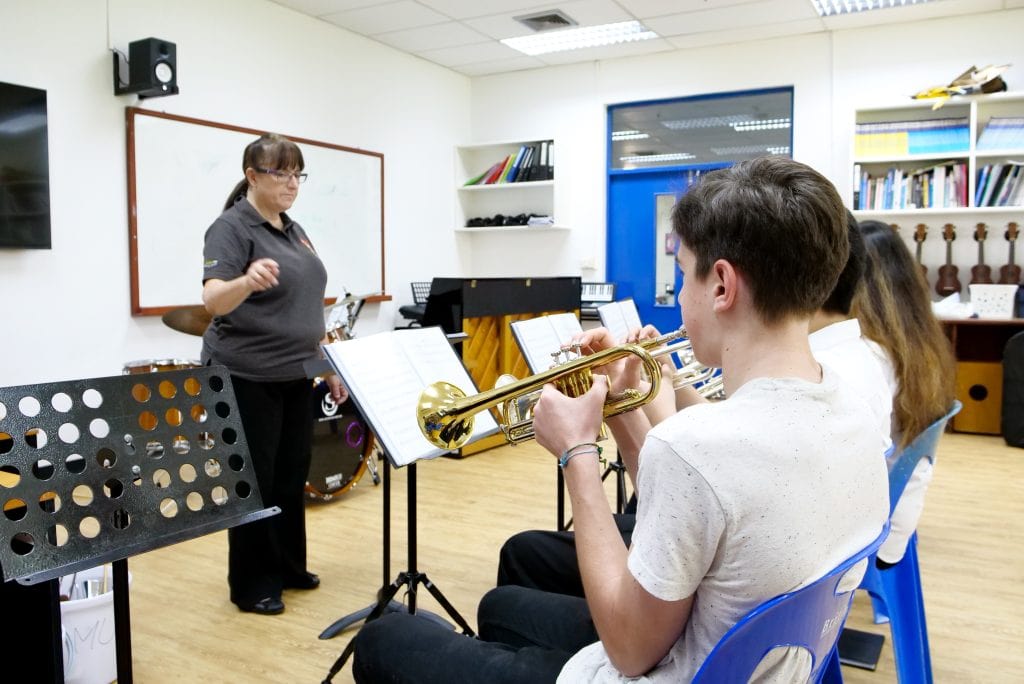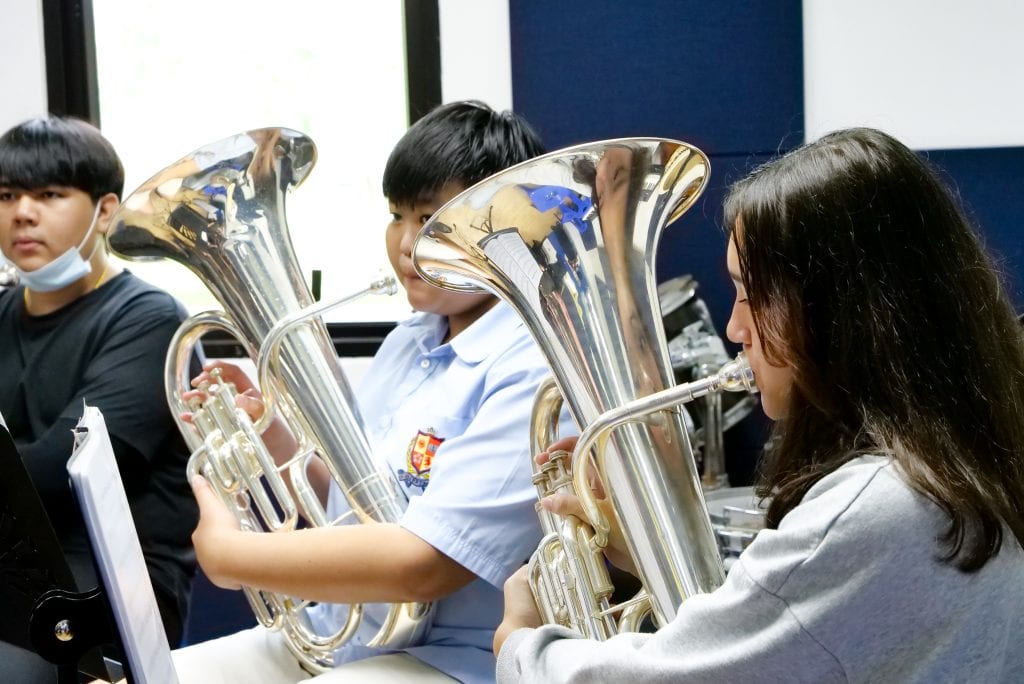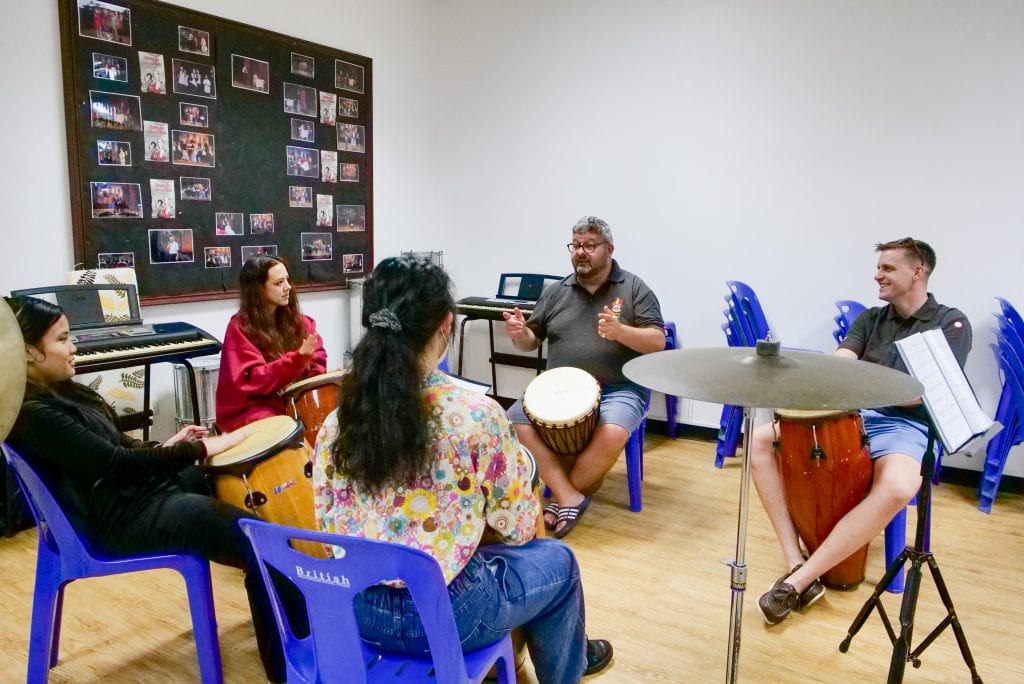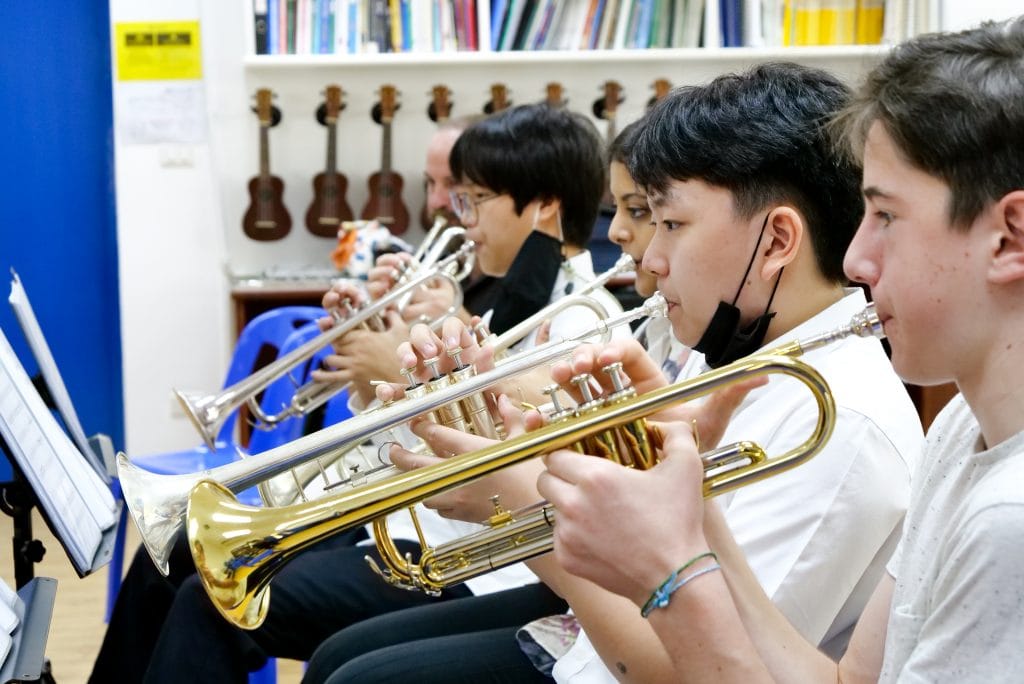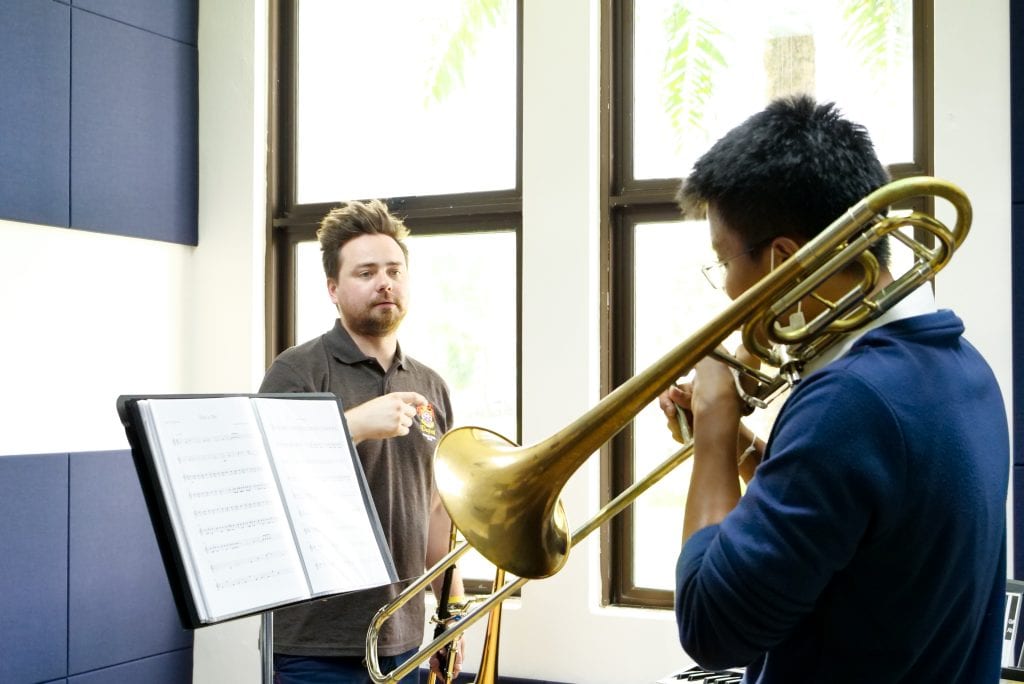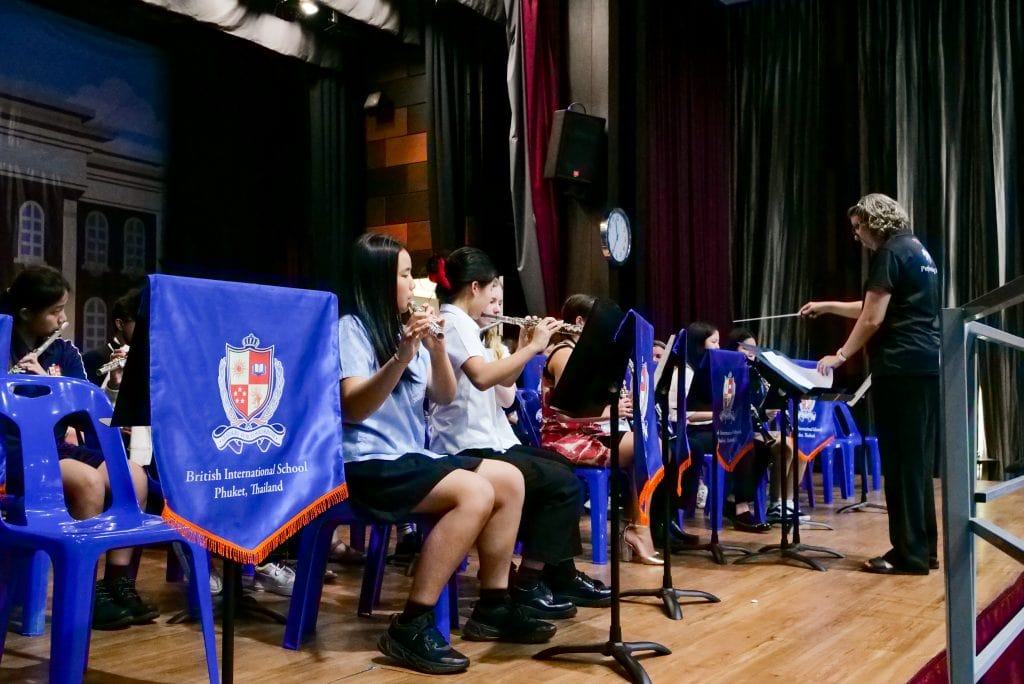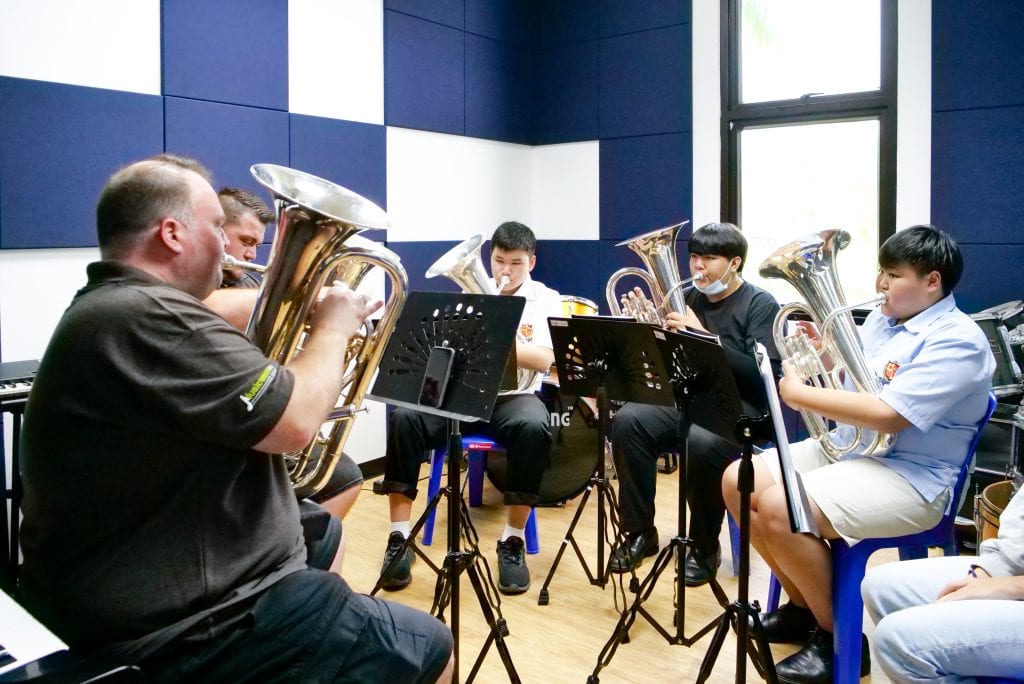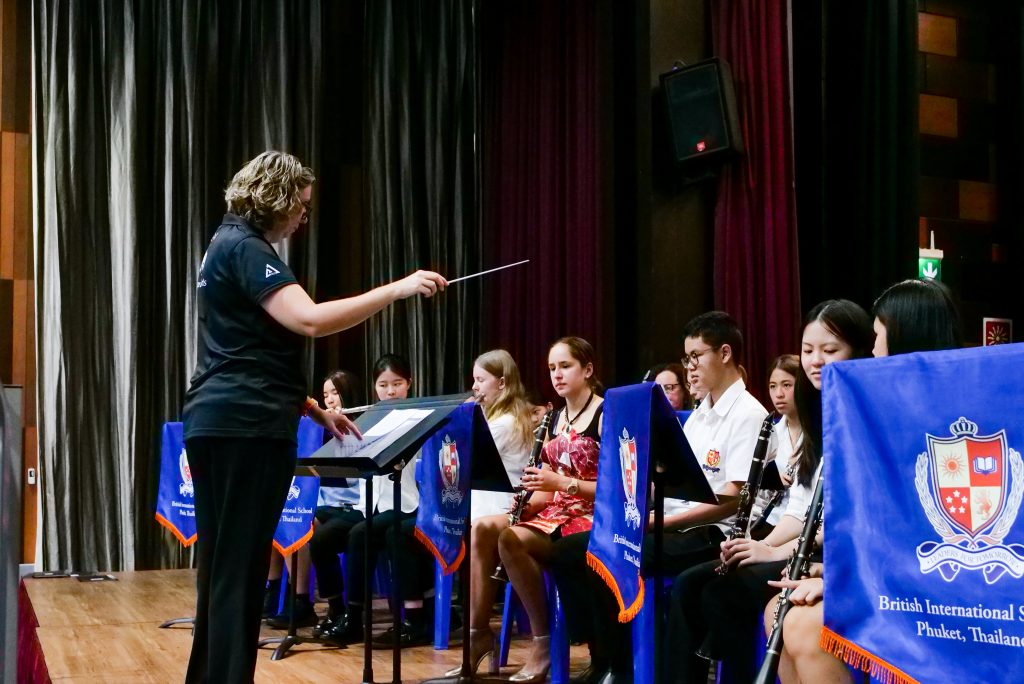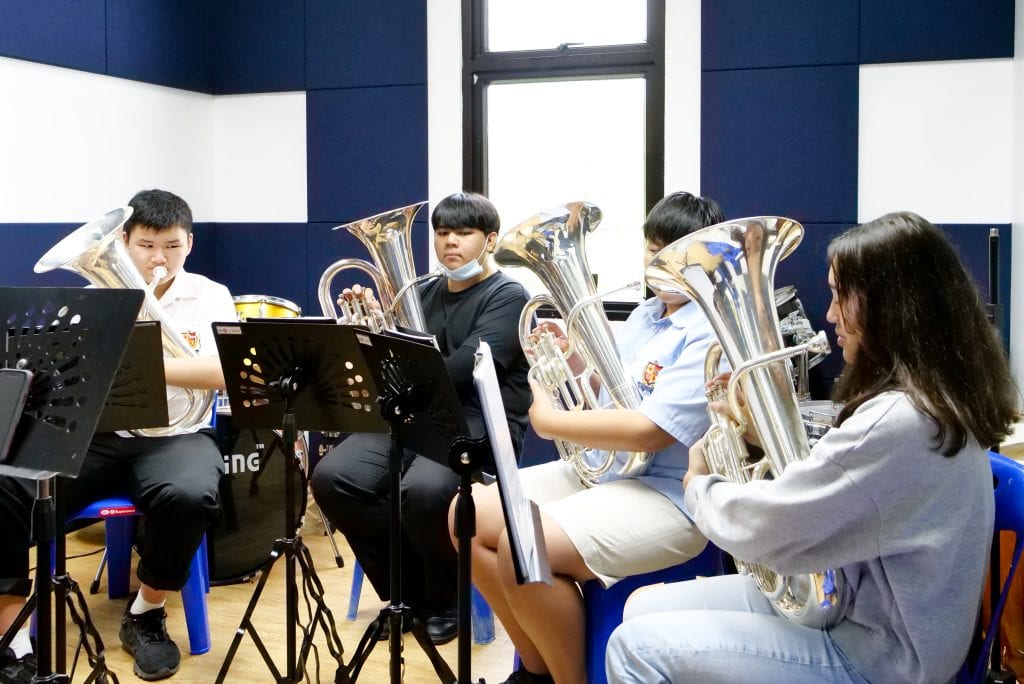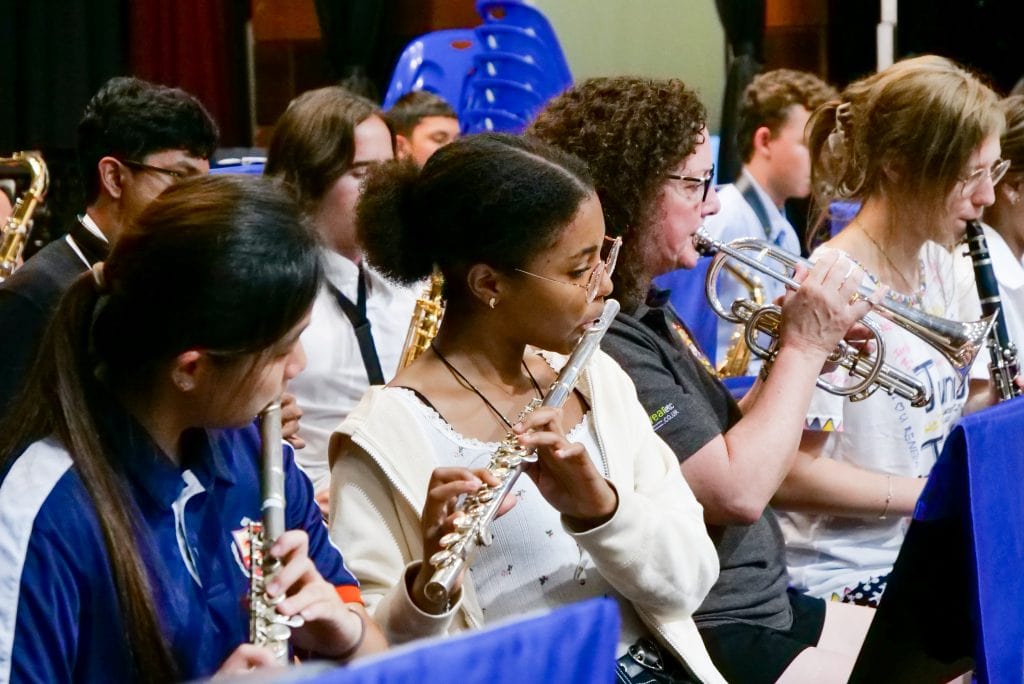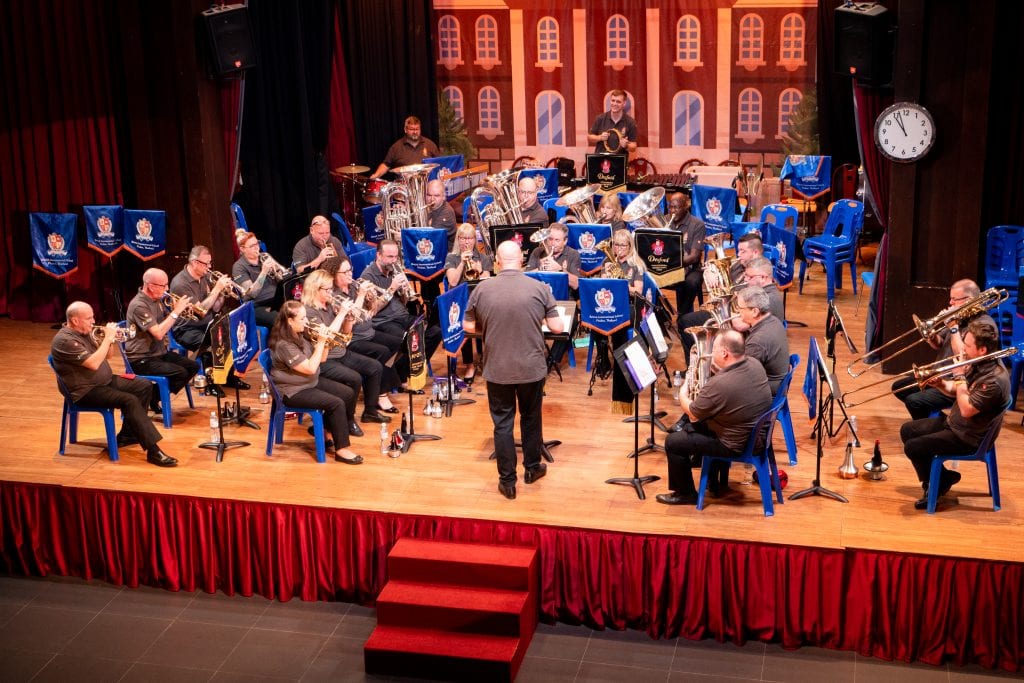 BISP was proud to welcome the Desford Colliery Band who performed a number of shows in the BISP Auditorium during their time at BISP. The first performance was held on Thursday 26 October for BISP families and the wider Phuket Community as part of their Asia tour. 
If you were unable to watch the Desford Colliery Band you can watch a performance recording of their concert linked:
The Desford Colliery Band and our BISP band and choir students had the opportunity to work together in workshops as well as being able to perform together in the public concert. Additionally the band held three shorter performances for our KS1, KS2 and KS3 students all of whom enjoyed the energetic and upbeat selection of musical pieces the band performed. 
Desford has achieved great popularity and success as an ambassador for British culture and heritage abroad.  Accolades have been received from Moscow, Chicago, Singapore, Bangkok and many European Capitals.  We are delighted to have hosted the band for their second visit to British International School, Phuket.
About Desford Colliery Band
The Desford Colliery Band is considered one of the finest exponents of the brass medium. Its wide range of styles and flexibility of performance has bought it world-wide fame. This British band comprises thirty brass musicians with percussion and performs a repertoire spanning Baroque to Jazz, its soloists some of the finest you will hear.
Founded in 1898 the band has a colourful and interesting history. In 1912 the band engaged its first professional musical director Mr Albert Lawson, who made the twice-weekly trip to their rehearsal base in Leicester by horse and trap.