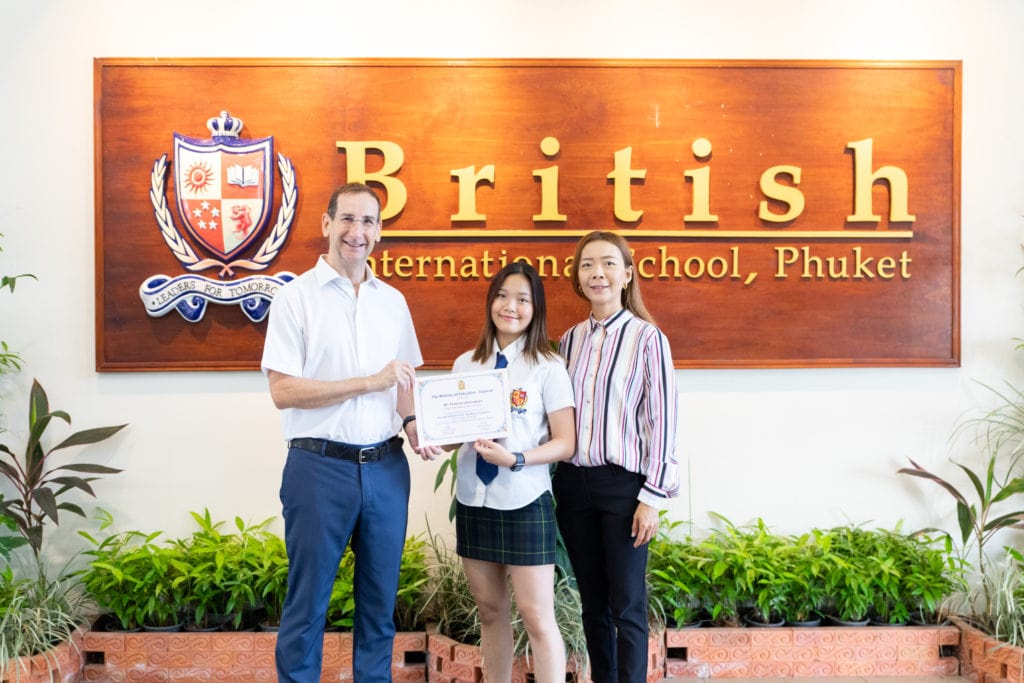 Congratulations to Year 13 student Pawarisa (Misolar) for being one of 10 finalists in the English-Speaking Union Association's 2020 National Public Speaking competition.
In January 2020, Misolar competed against over 60 students from across the country in the first round of the competition in Bangkok. After finishing in the top 10, she was intending to compete in the April grand final until it was rescheduled to November due to Covid. Unfortunately, Misolar could not compete in the November event due to a clash with her Year 13 mock exams.
The National Public Speaking Competition gives English-speaking Thai students a platform to express their thoughts on controversial issues. In January's opening round, contestants had to deliver a five-minute speech in relation to the theme of the competition which was, Not everything that is faced can be changed, but nothing can be changed until it is faced.
Misolar's speech was about the stigma associated with serving a prison sentence, why it has come about, and how this problem can be eased.
For Misolar's second speech, she was given three randomized themes/titles of speeches and had to deliver a three-minute structured talk on one, despite having only 15 minutes to prepare after seeing the topics and using only the knowledge she had. Misolar chose a title about parenting, and how a child's environment can shape who they become. 
"I talked about how Einstein was raised by his mother with care, despite being considered problematic by his teachers in school. I tried to explain that the way Einstein was raised and how he was told he was smart by his mother, despite the report cards, really encouraged him to pursue his goals, in comparison to his school environment, which did not encourage him," Misolar said.
Misolar obviously impressed the judges, as after all the speeches had concluded she was named in the top 10 and invited to the grand final. Congratulations and great effort Misolar!
In previous years, two BISP students have won the Thailand grand final of the National Public Speaking competition and gone on to compete in the international round in London.
For more information on British International School, Phuket please contact
[email protected]
.