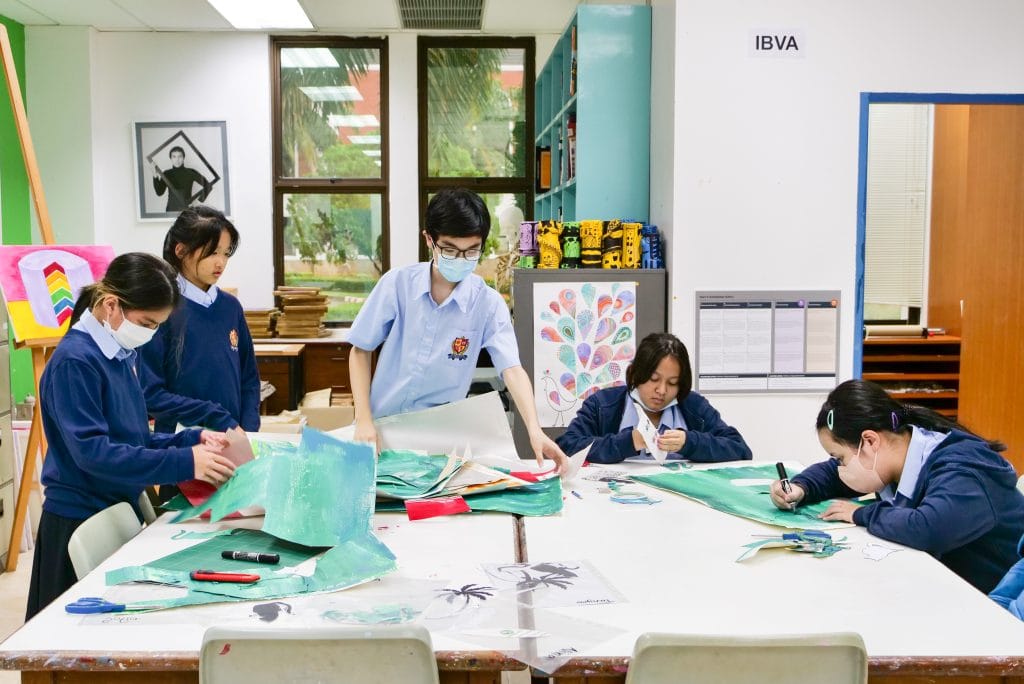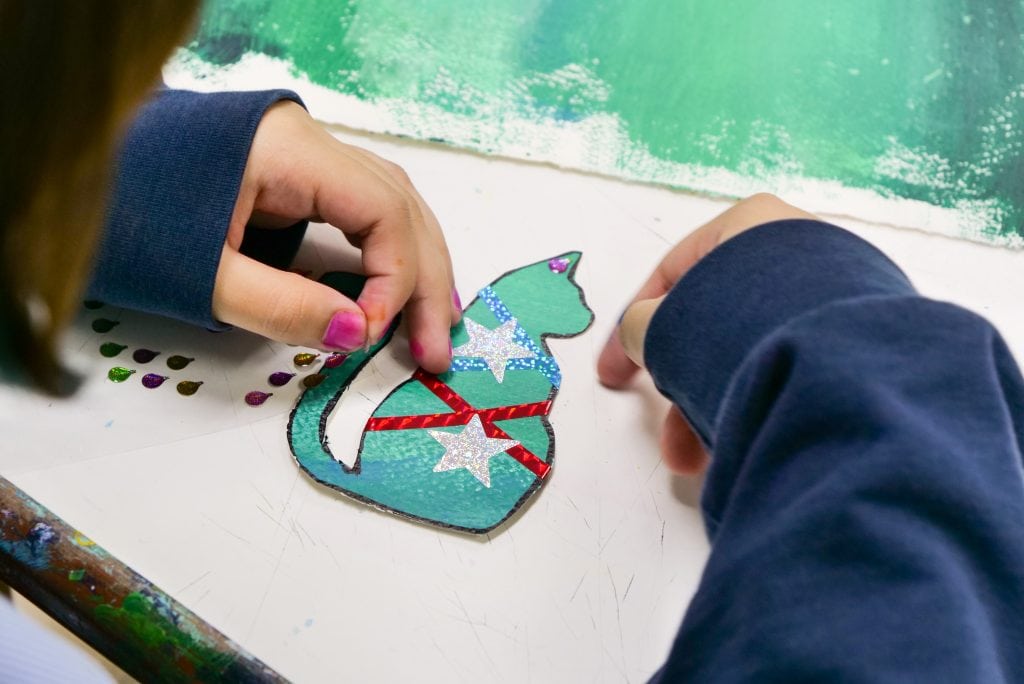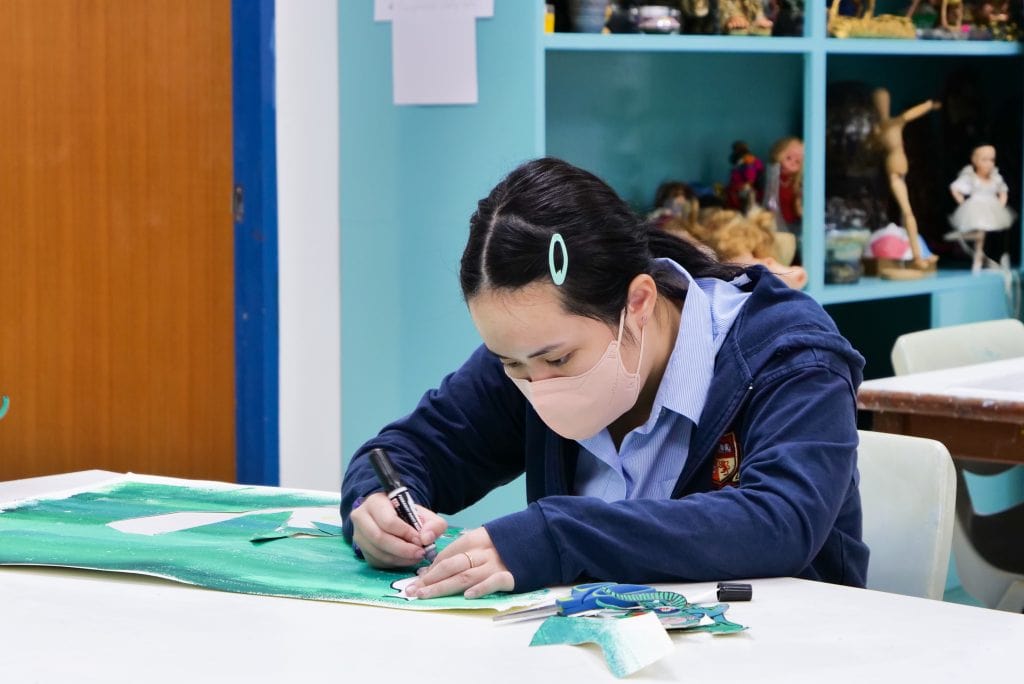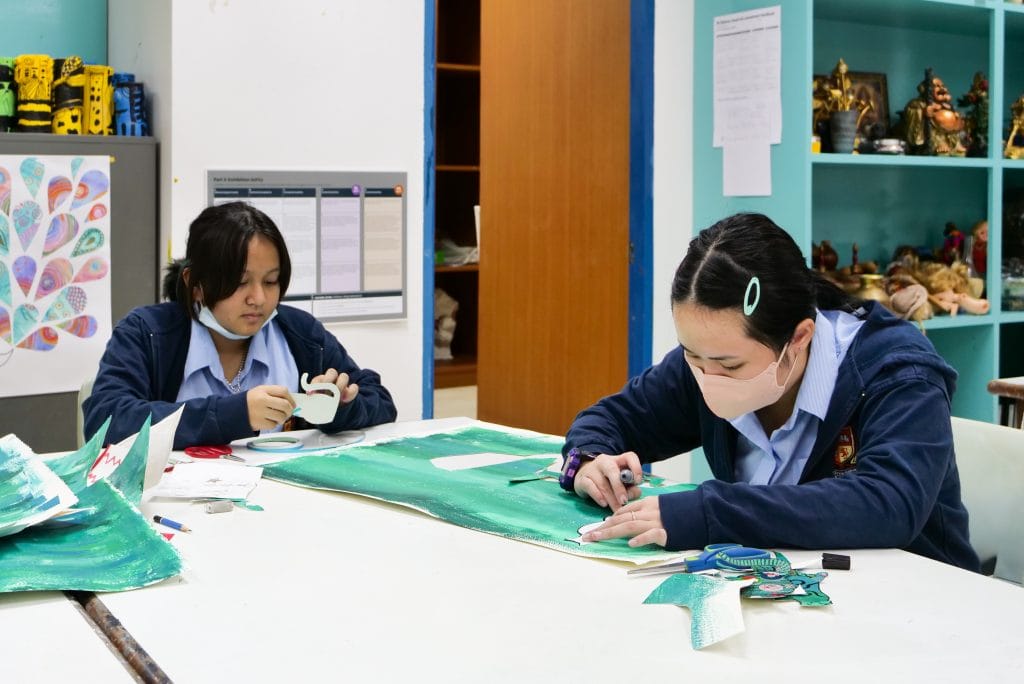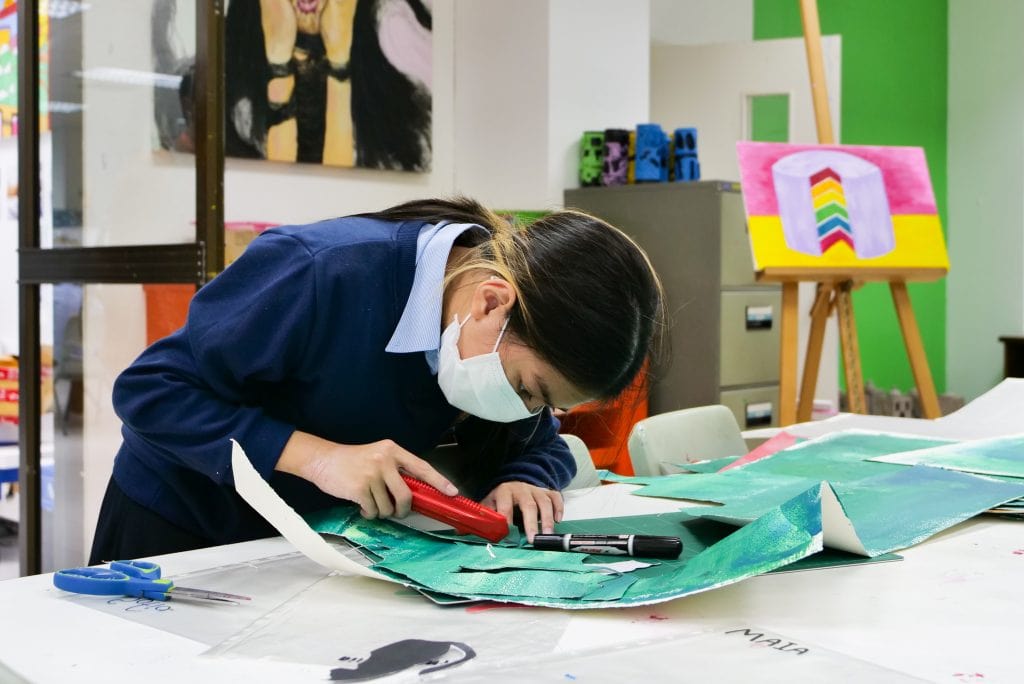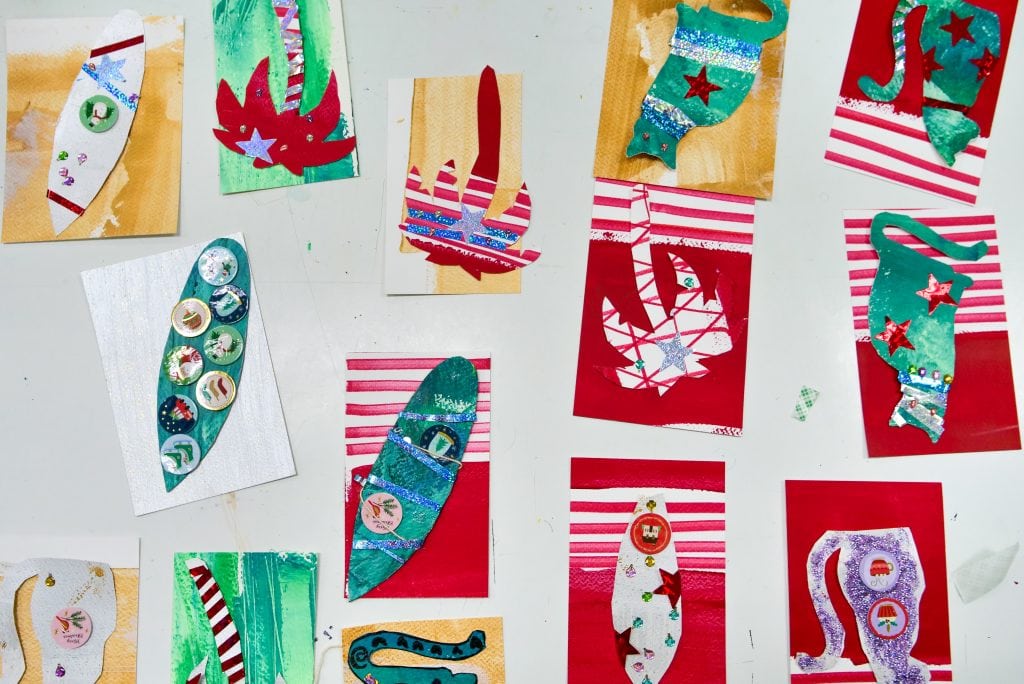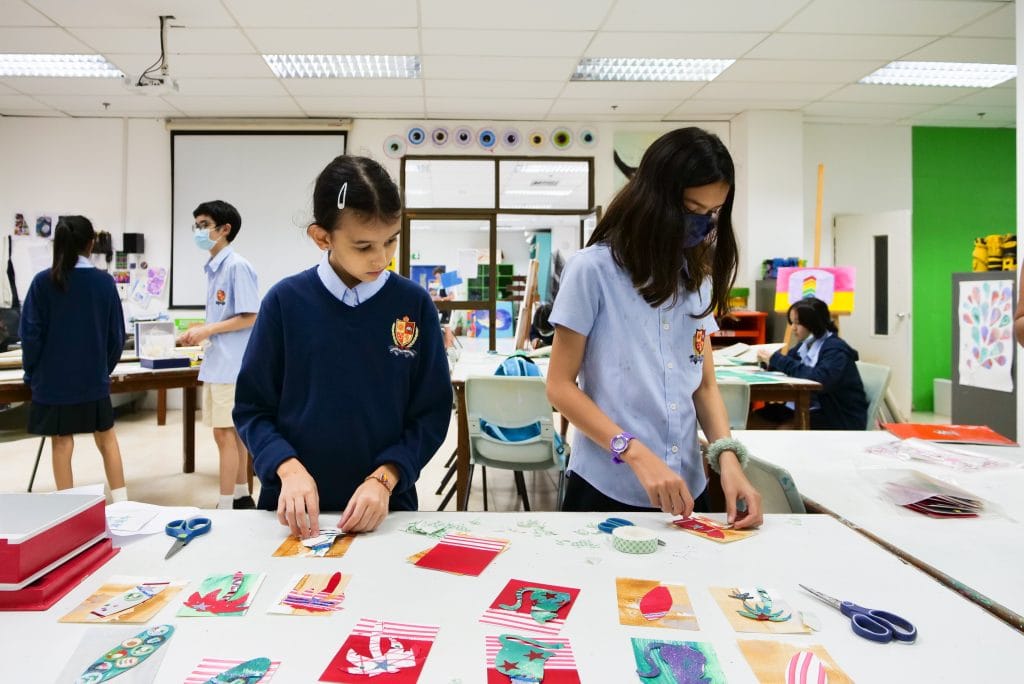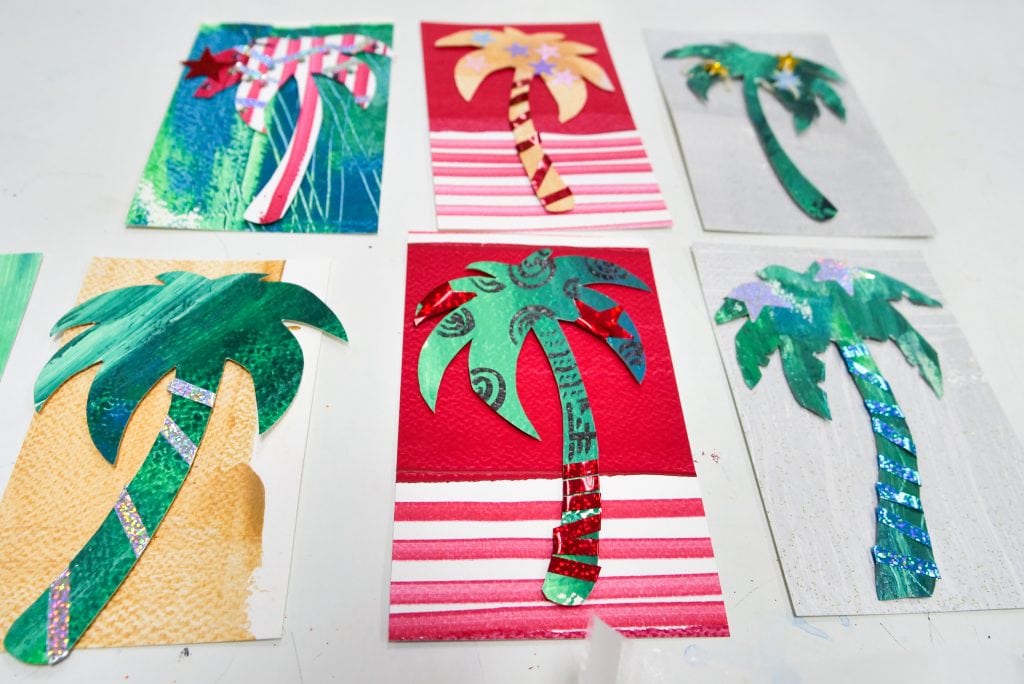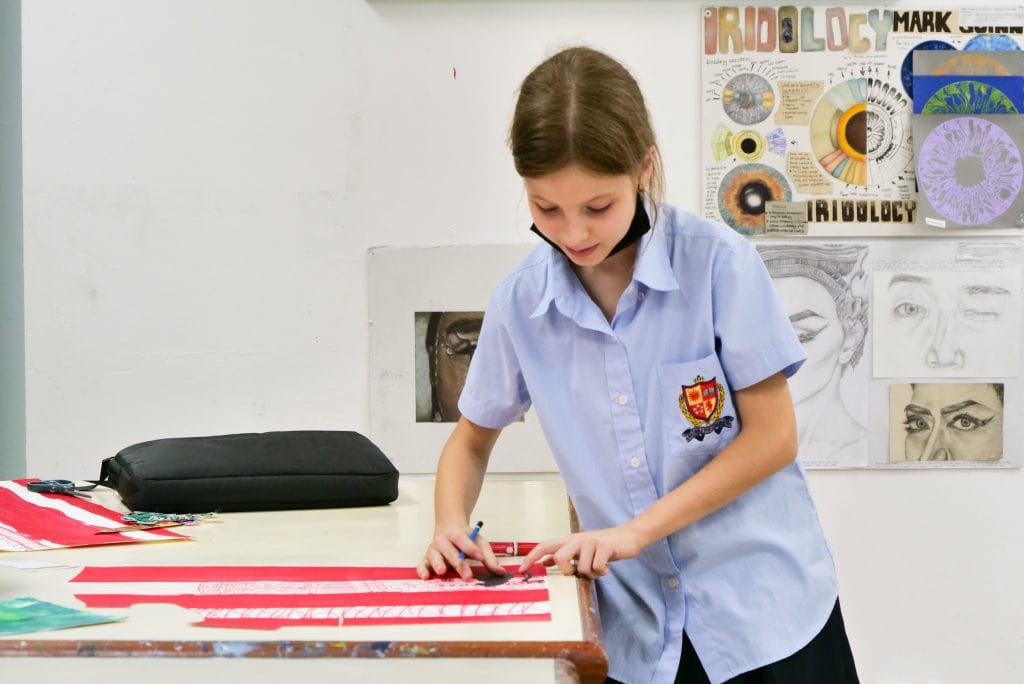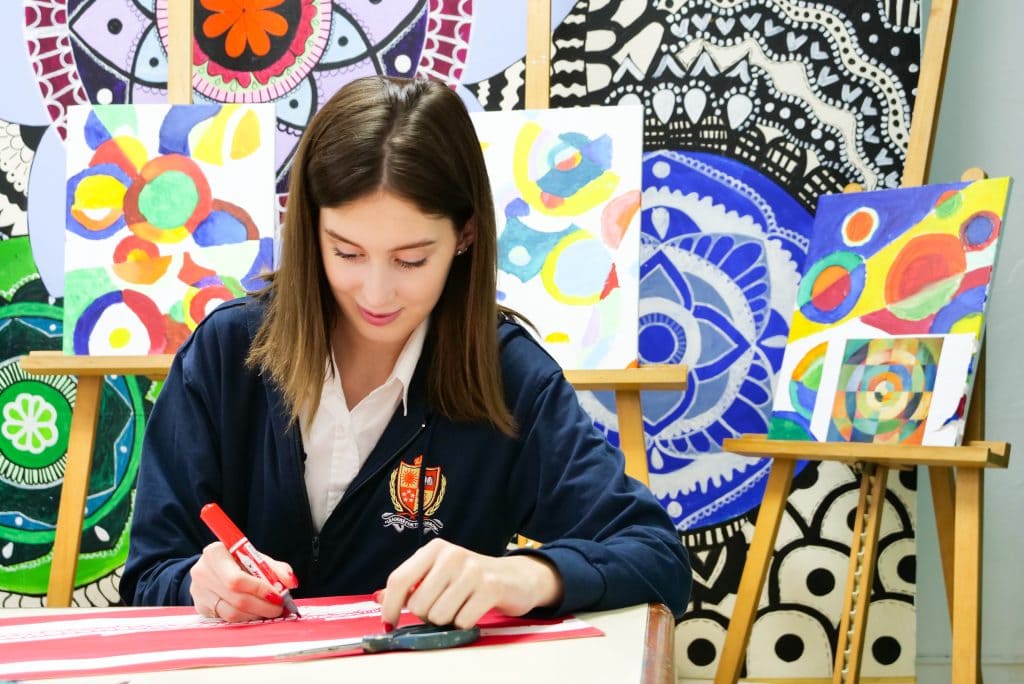 It's beginning to feel a lot like Christmas at BISP! A group of eager BISP students ranging from Year 7 to Year 12  meet every Thursday for their Art for Service after-school activity. They are currently working on a series of candy cane cats, surfboard Christmas trees and decorated palm tree cards. All the cards are handmade with love and part repurposed paper, embellished and decorated to wish everyone a Phuket-inspired Holiday Season.
These festive handmade cards will be sold to raise much-needed funds for Rawai Animal Lovers (RAL). The cards will be sold at the upcoming Dog Fashion Show which will be held at Club 22 on December 11th 2022. 
View Event Details: CHOW Xmas Dog Fashion Show – Beach Treat Xmas Edition 2022
The event has been organised by BISP alumni Janice of Chow Foods and at the event, Simone from RAL will be selling the BISP Art for Service cards and all proceeds from the sale of the cards this term will go to Rawai Animal Lovers (RAL). 
For more information on RAL visit: https://www.youtube.com/watch?v=PjTuib8Lxgo
For more information on Chow Foods visit:  https://chowpetfoods.com/charity/