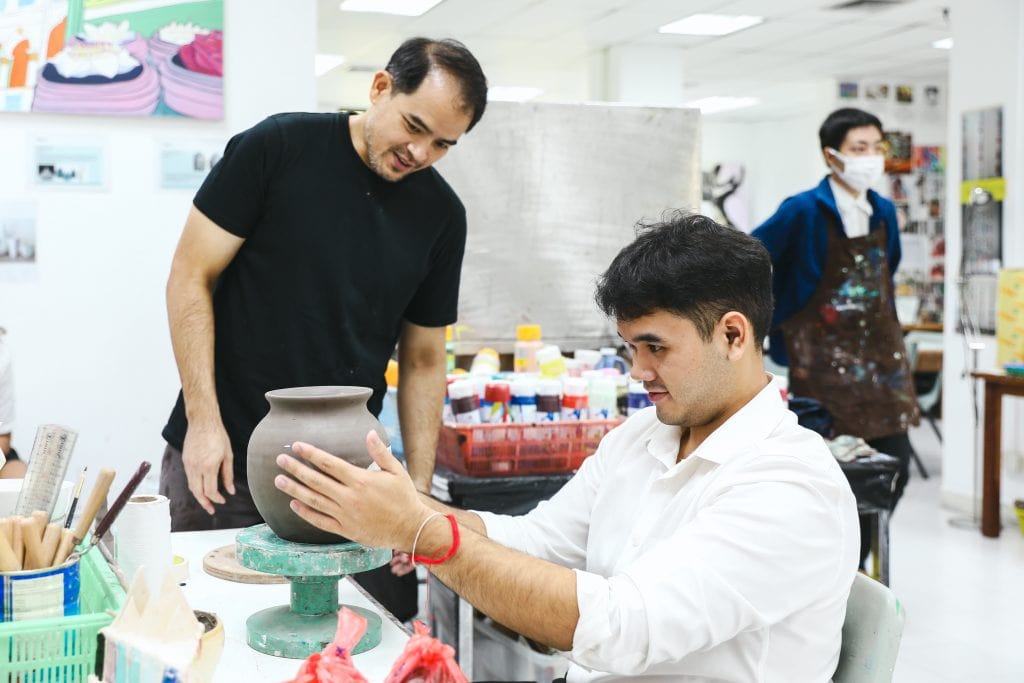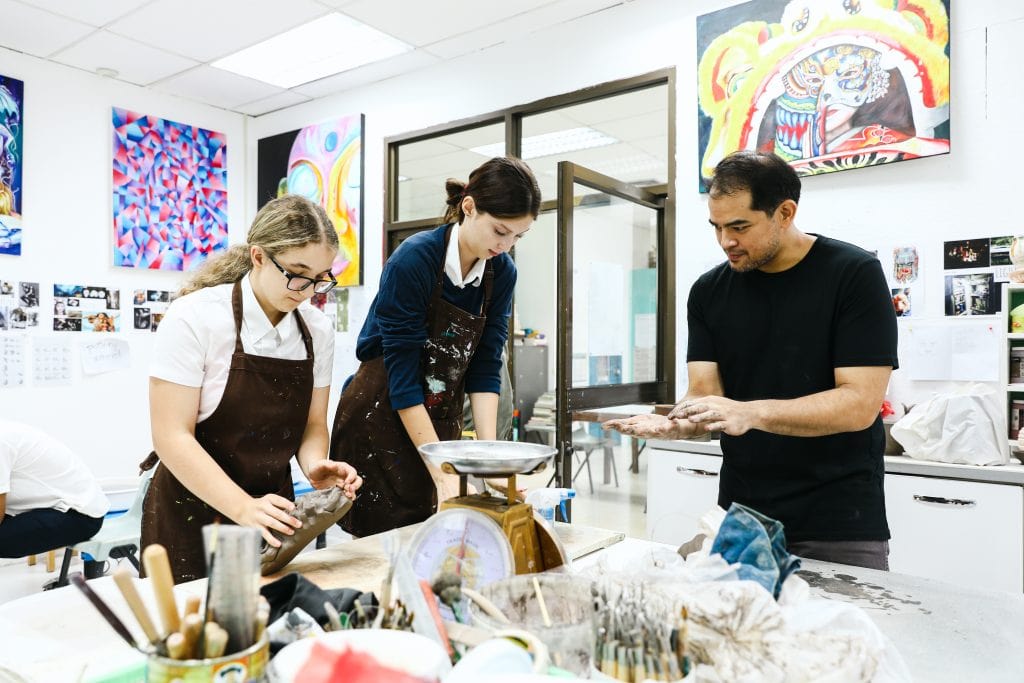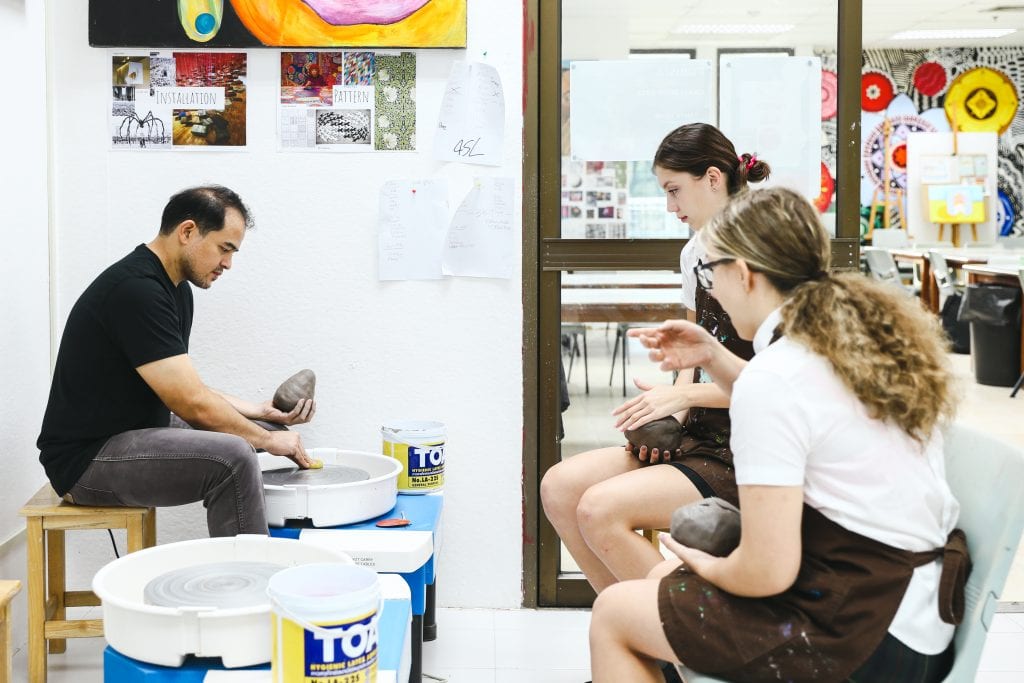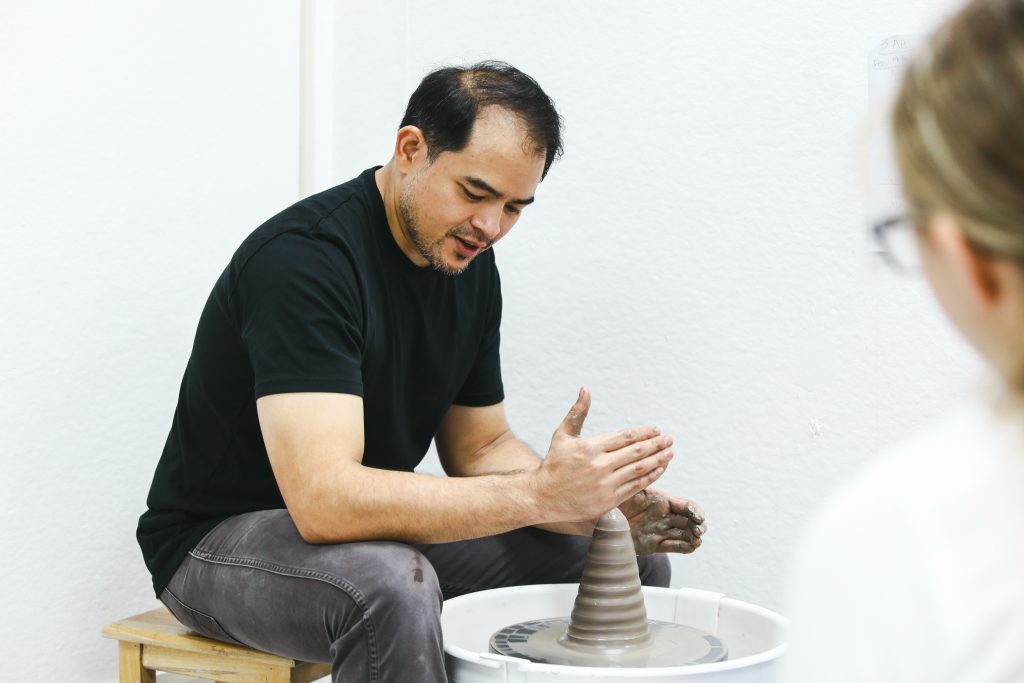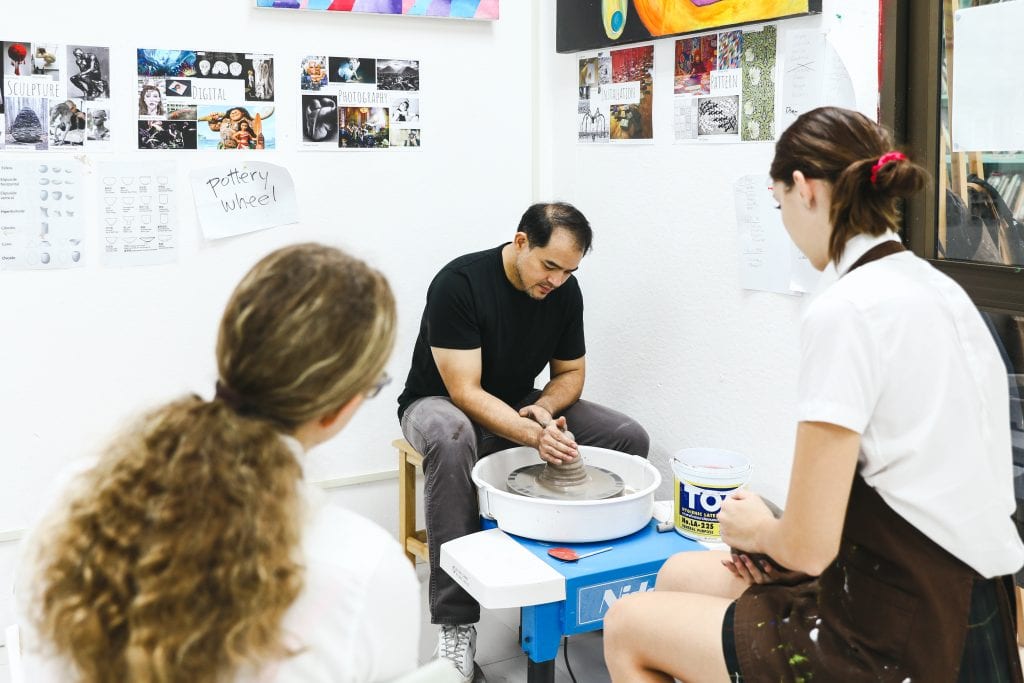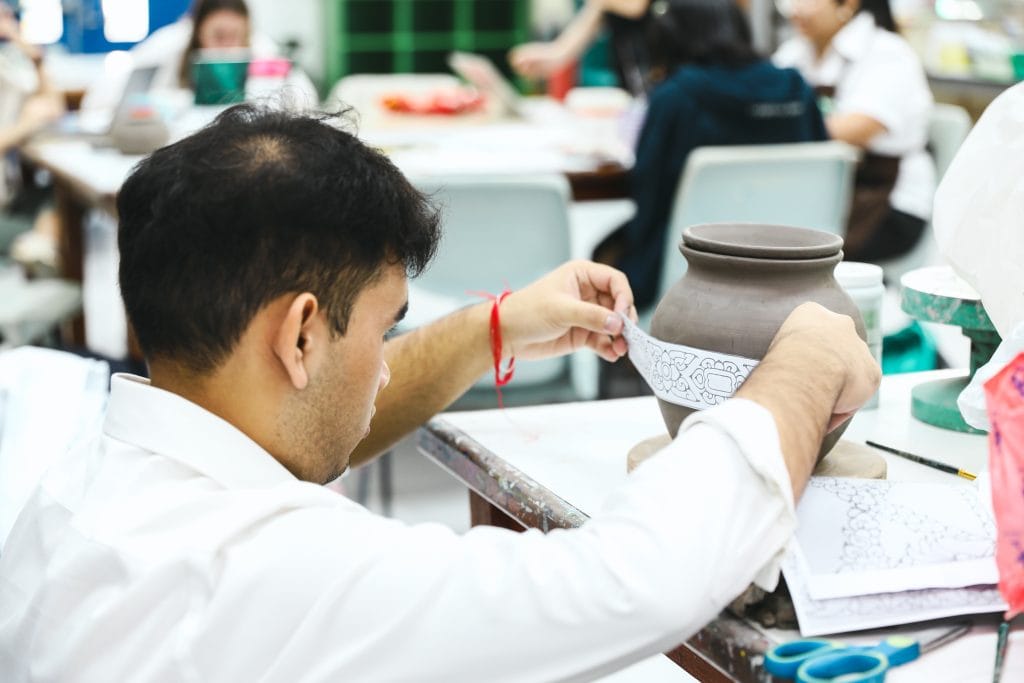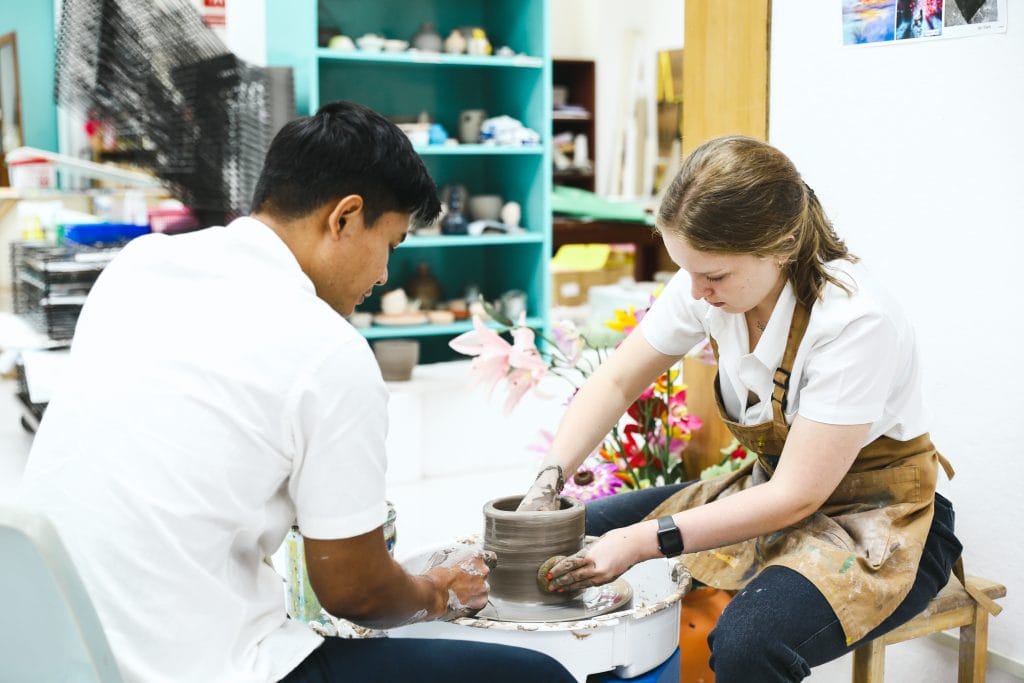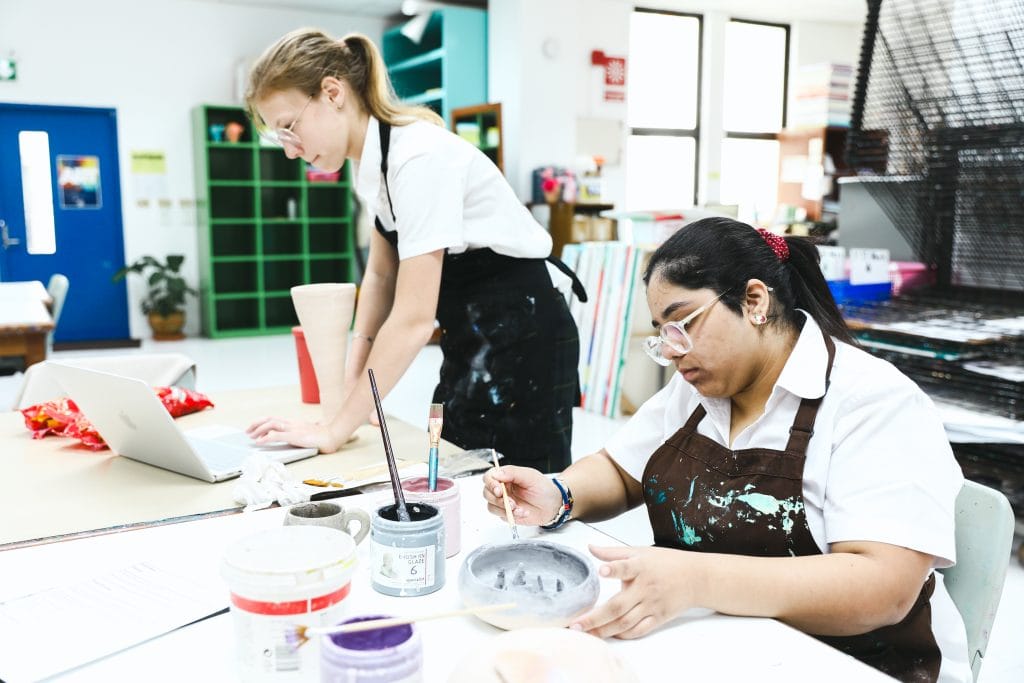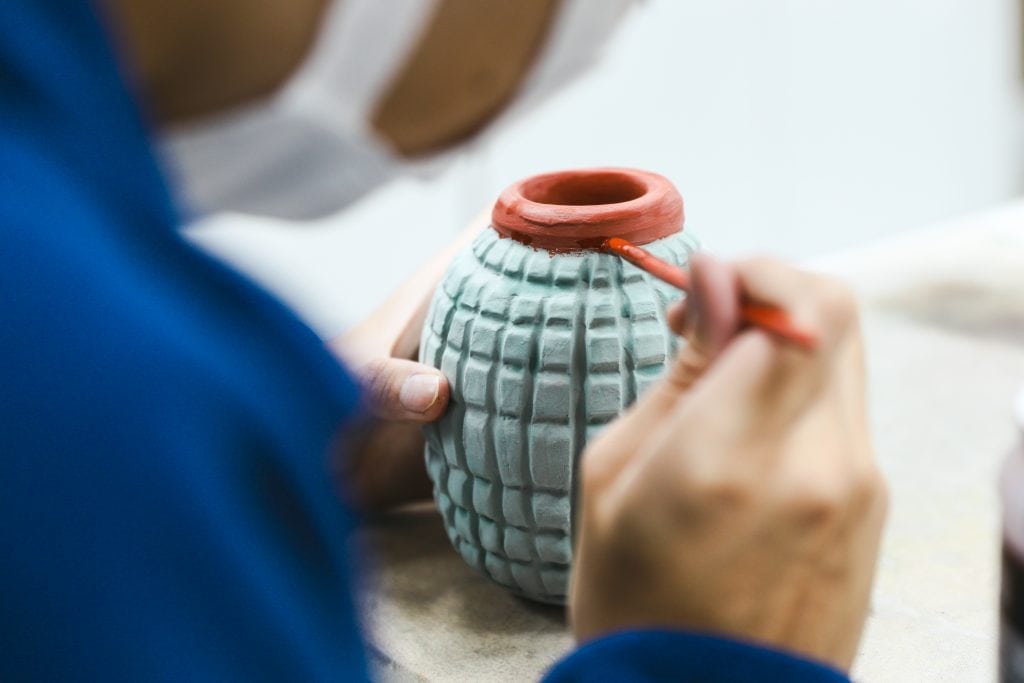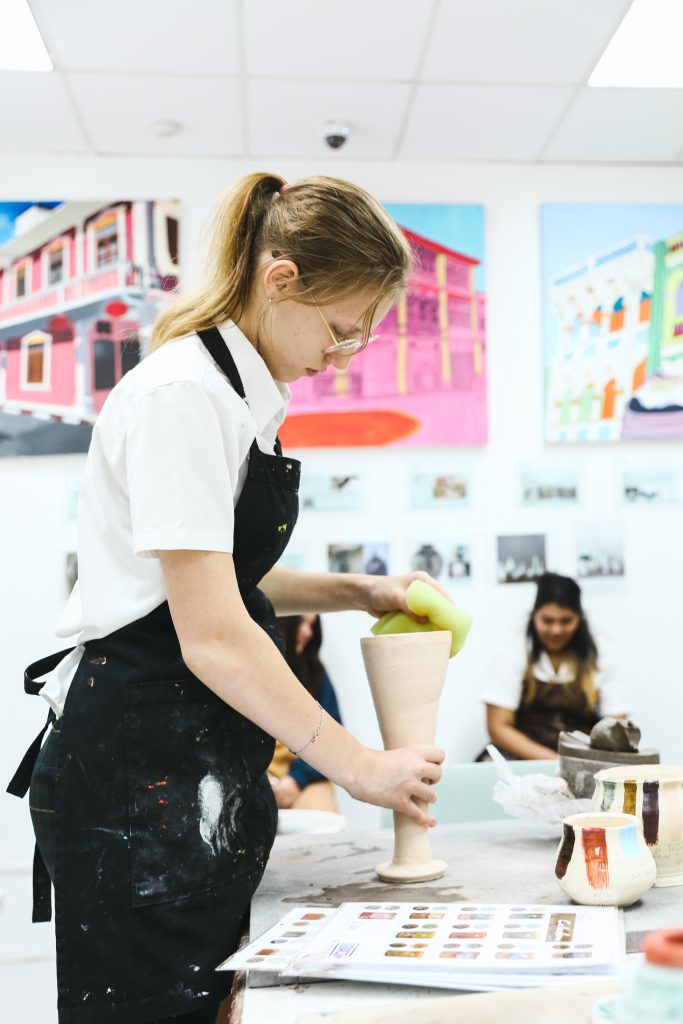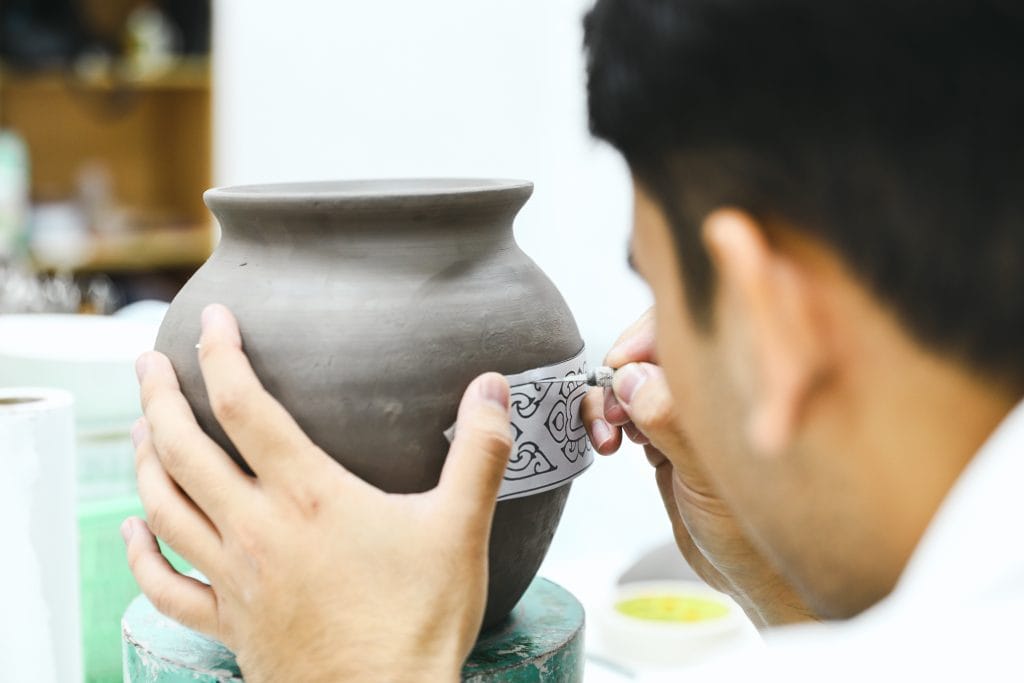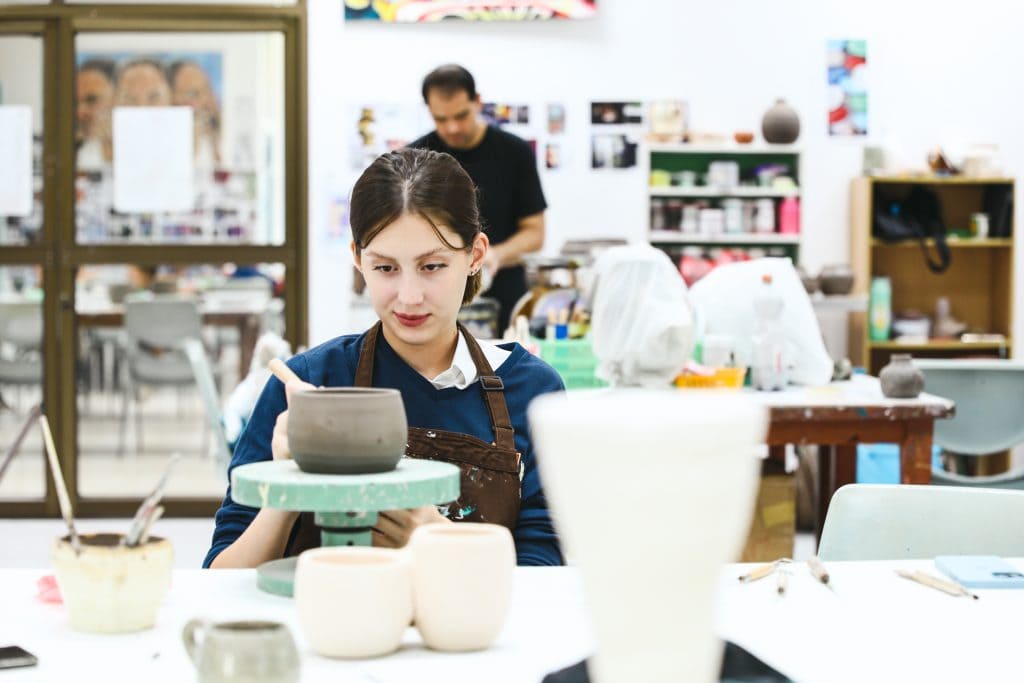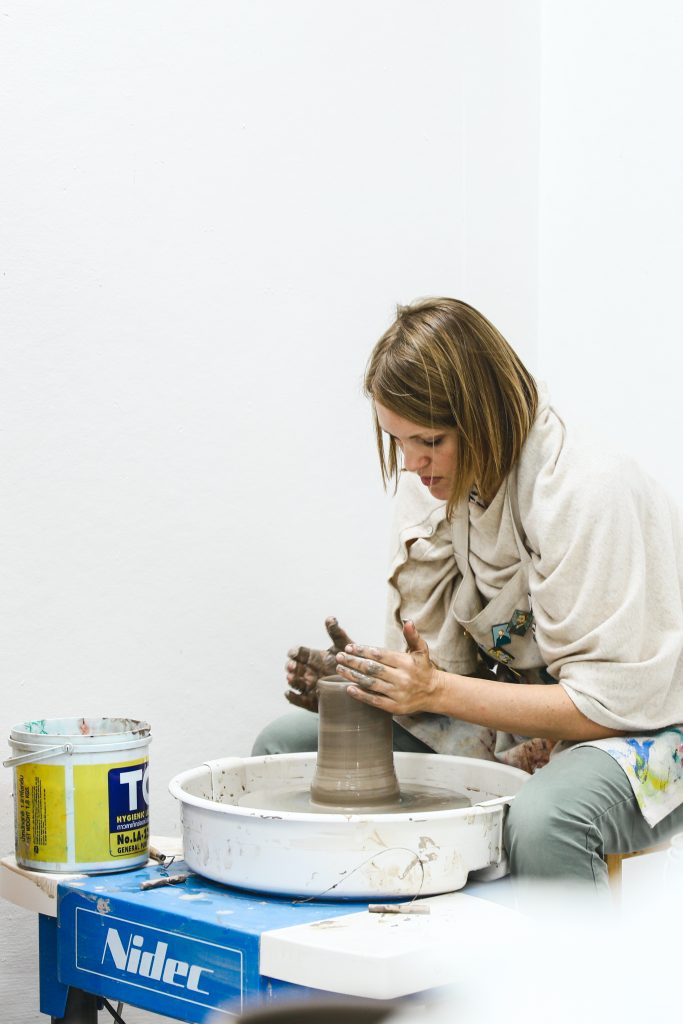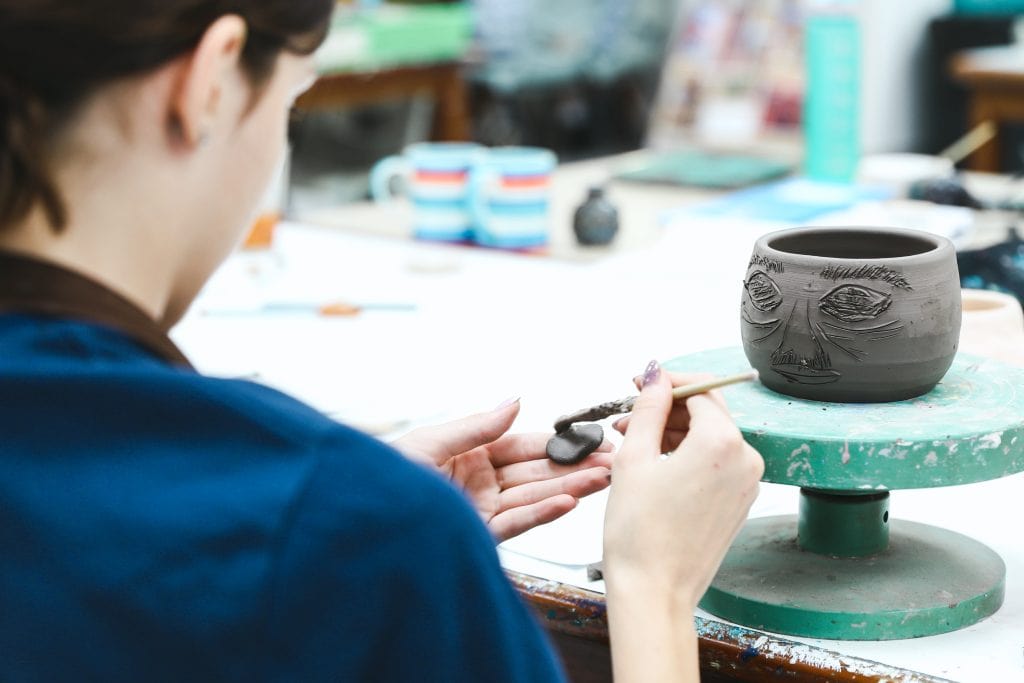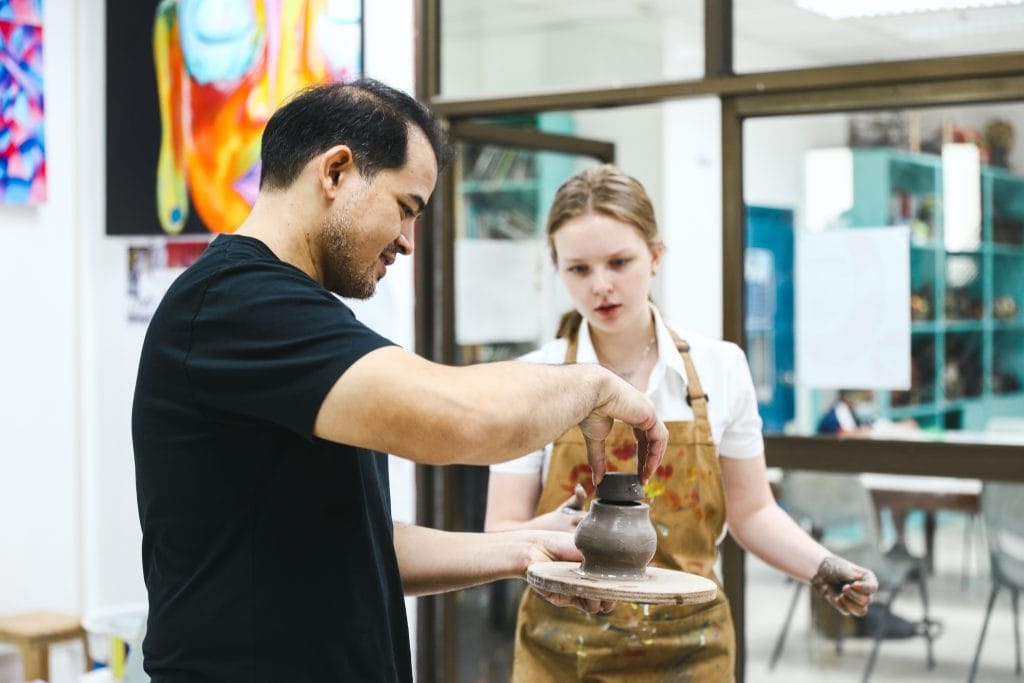 During the first week of Term 2, our school community was excited to welcome back Artist in Residence, Jirawong Wongantran, a pottery artist from Chiang Mai. Khun Jirawong established his studio, "Orchard Pottery," in 2010, located in the serene orchard of his family's home. Since 2008, he has been creating beautiful ceramic art, using his surroundings, the colours of local clay, and inspiration from nature as his guide. He is well-known for creating functional ceramics in organic forms and using earth-tone glazes.
Khun Jirawong spent the week working closely with our IGCSE and IB students, providing them with specialised training and guidance as they began creating creative pieces on the pottery wheel. Jirawong shared his knowledge and experience, helping students to develop their skills and achieve their artistic vision.
The results of the week were impressive. The students' pieces were striking, showing off their skill and creativity. From intricately detailed cups and bowls to sculptural pieces, the work created was a testament to the hard work and dedication of the students and Khun Jirawong.
It was an enriching experience having Khun Jirawong working with us for the week, and we're grateful for the time and expertise that he shared with our students. We look forward to welcoming him back to our school in the future. This experience was a valuable and memorable one for both the students and staff.
To find out more about Jirawong Wangantran, you can visit https://www.inclaystudio.com/