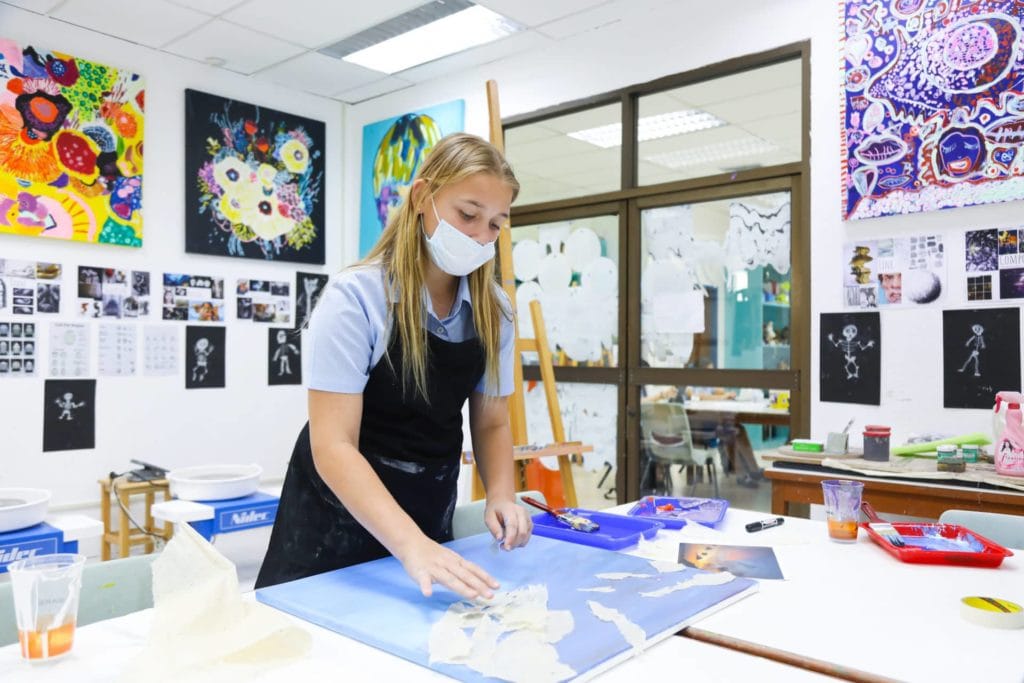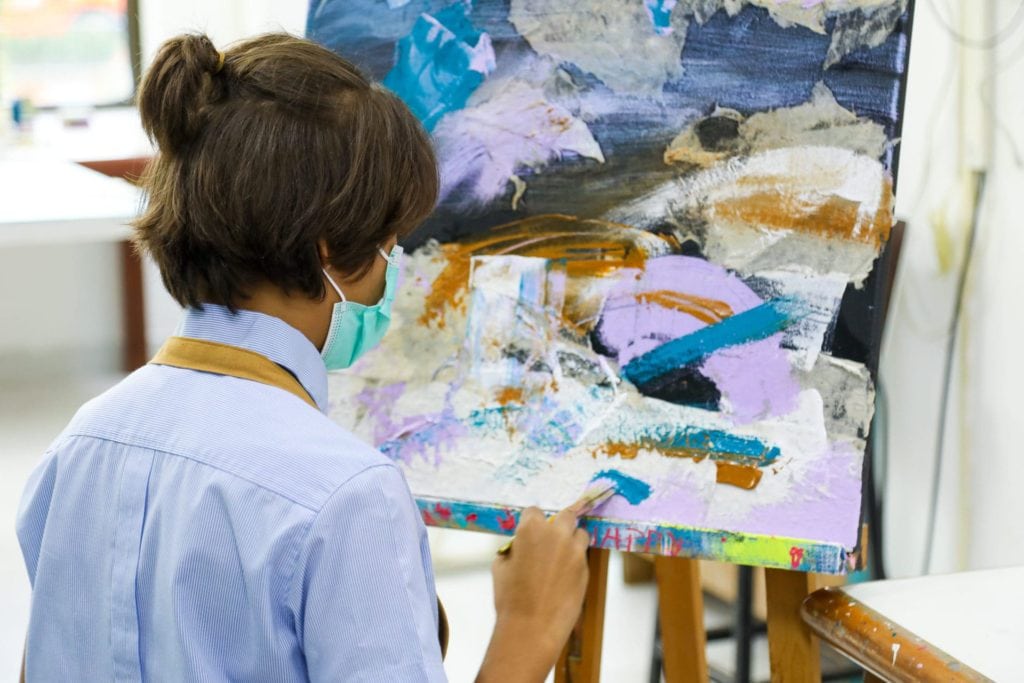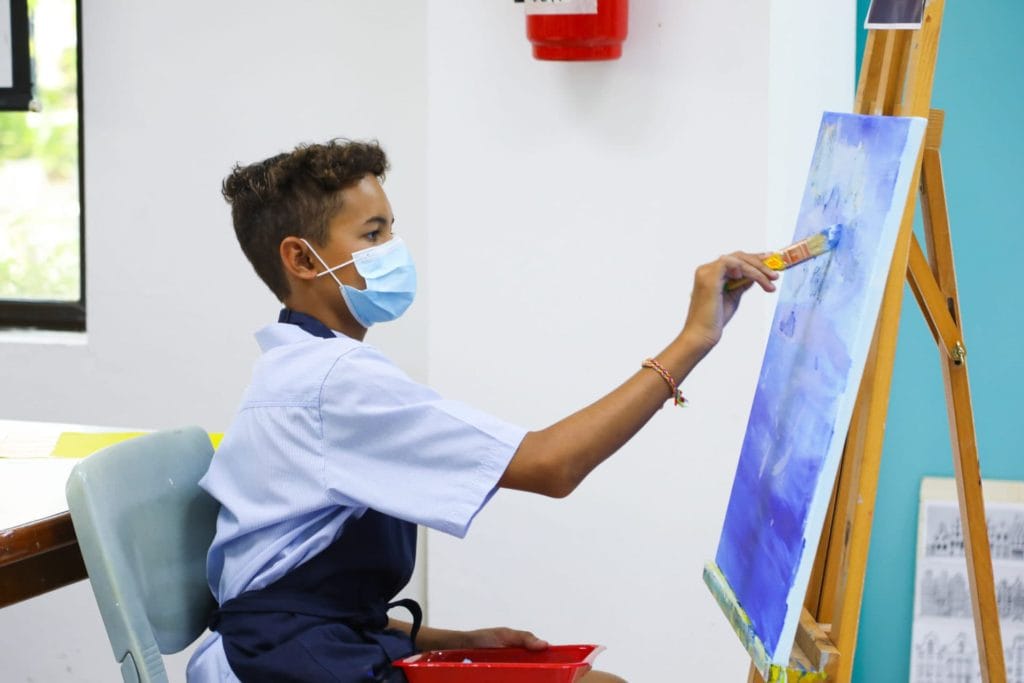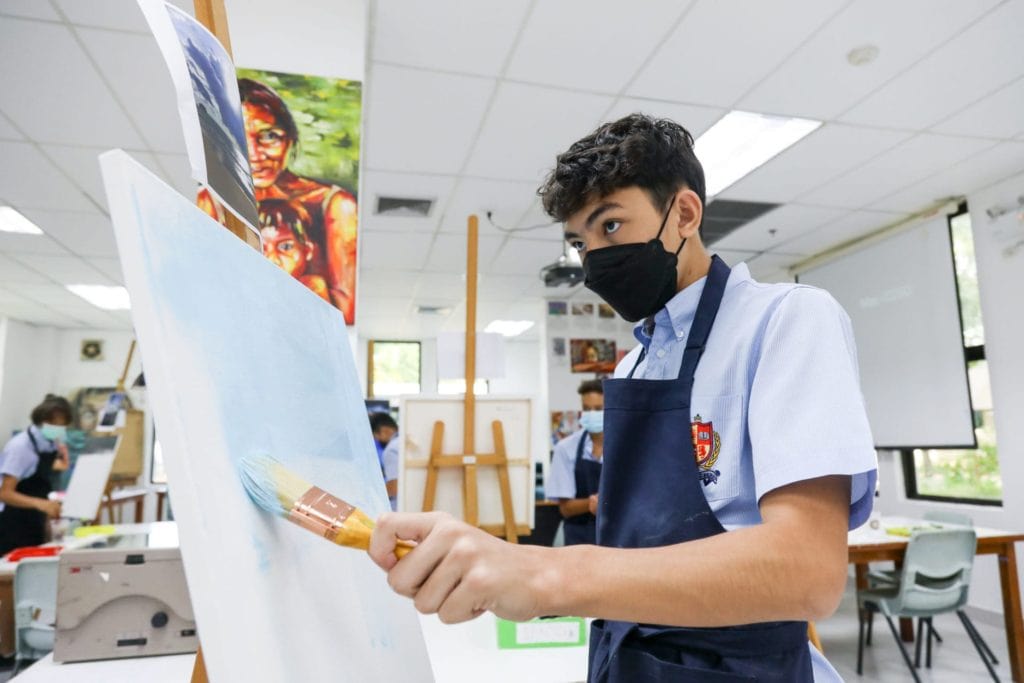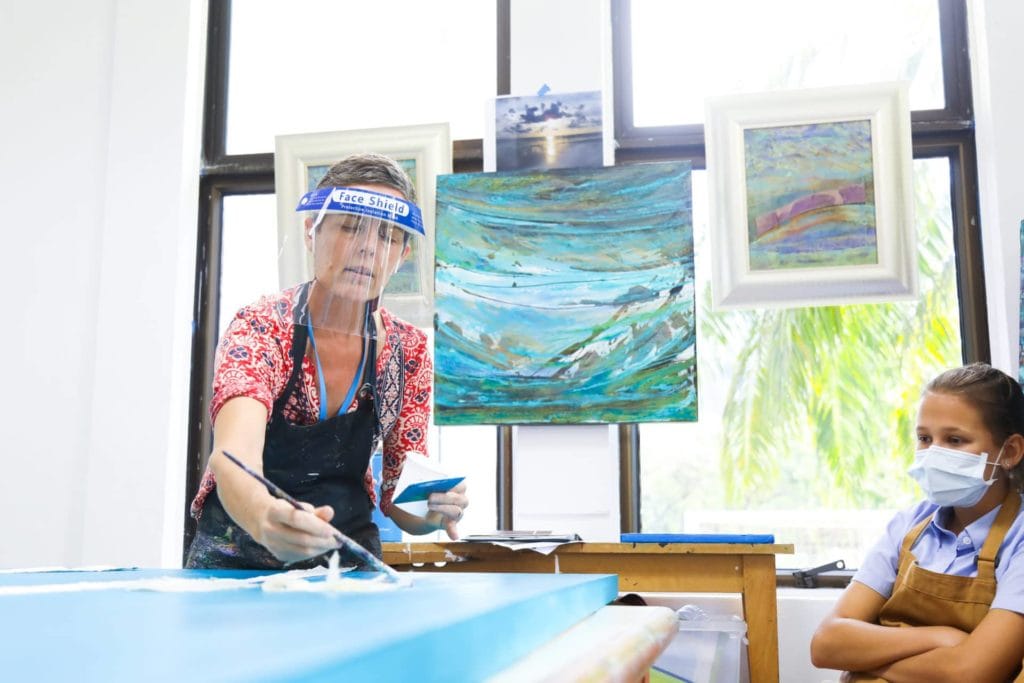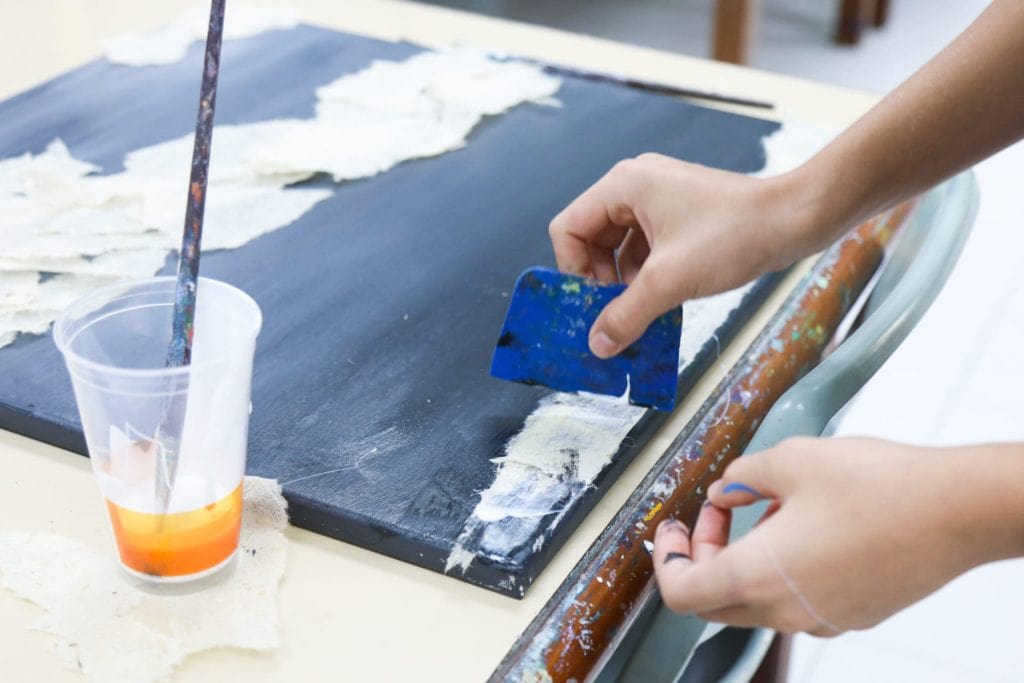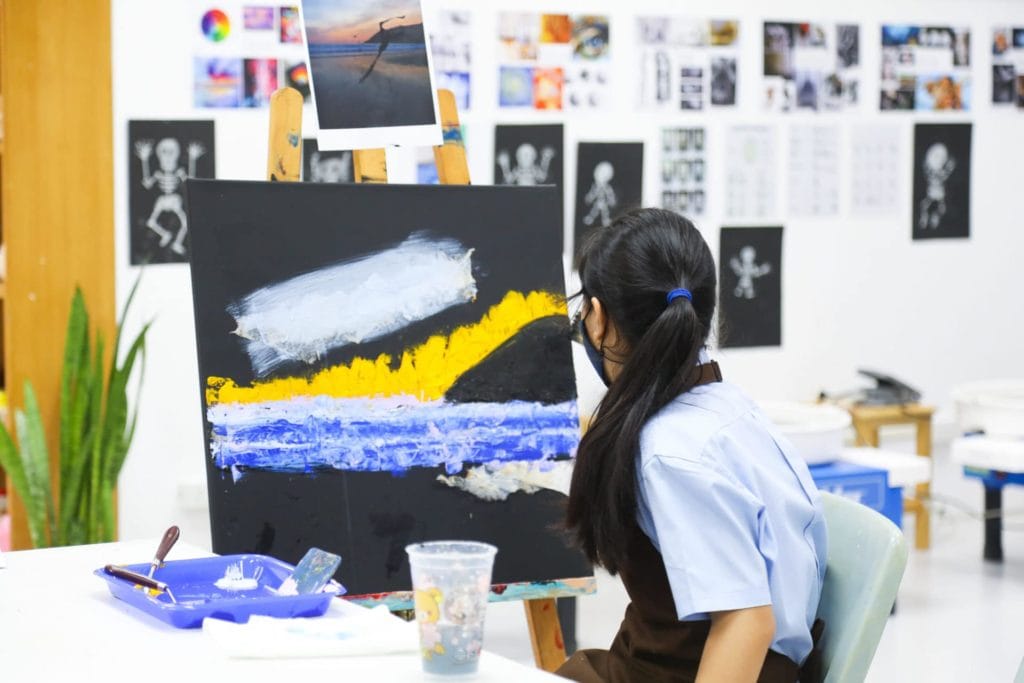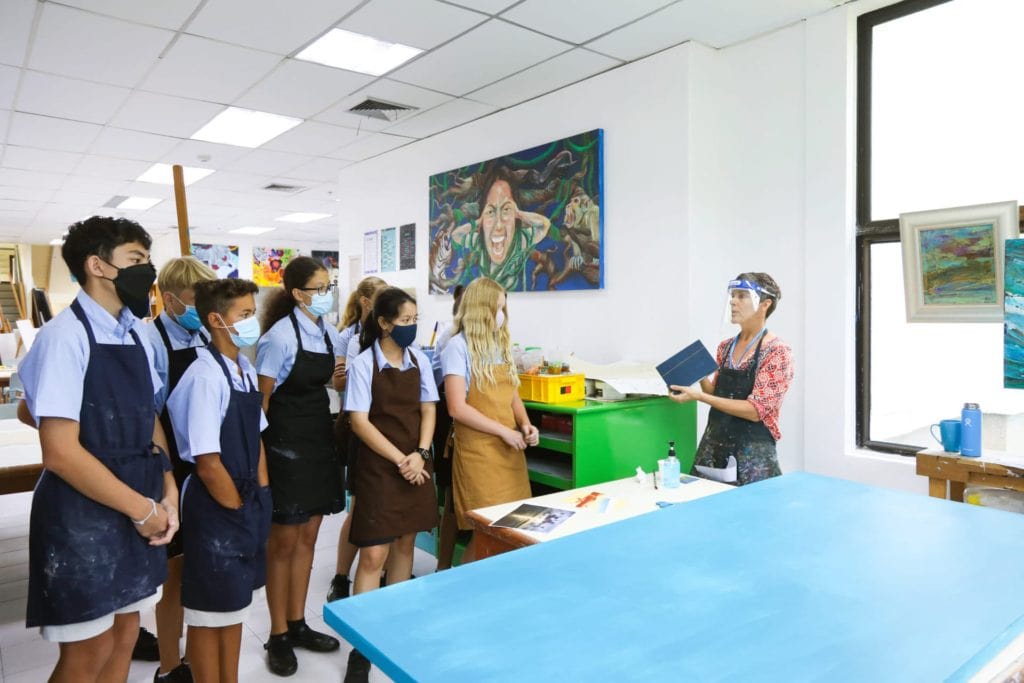 Over the past three days, we have been lucky enough to have Phuket-based artist Kathy Coulson working with our students in the art studio as our Artist in Residence.
Kathy specialises in encaustic and mixed media art. Encaustic is a painting technique in which coloured pigments are mixed with hot liquid wax to make paint. In Kathy's own work, she uses intricate layering techniques to create beautiful abstract designs of the sea, earth and sky. 
Our Year 8 students have all had the opportunity to create a mixed media piece this week with Kathy's expert guidance and support.
For more information on British International School, Phuket please contact
[email protected]
.