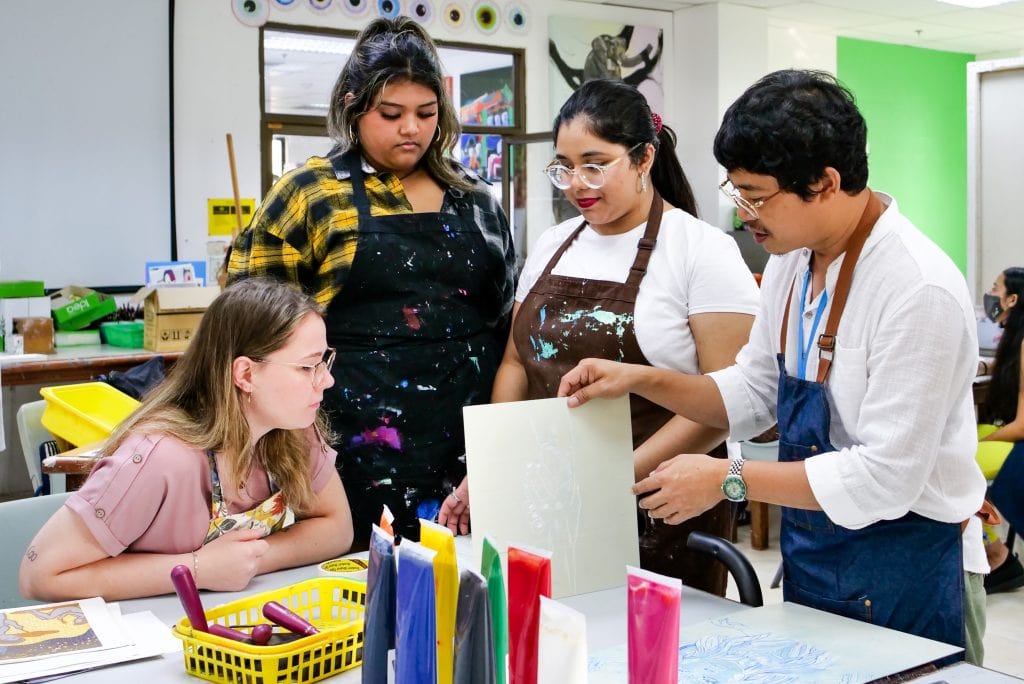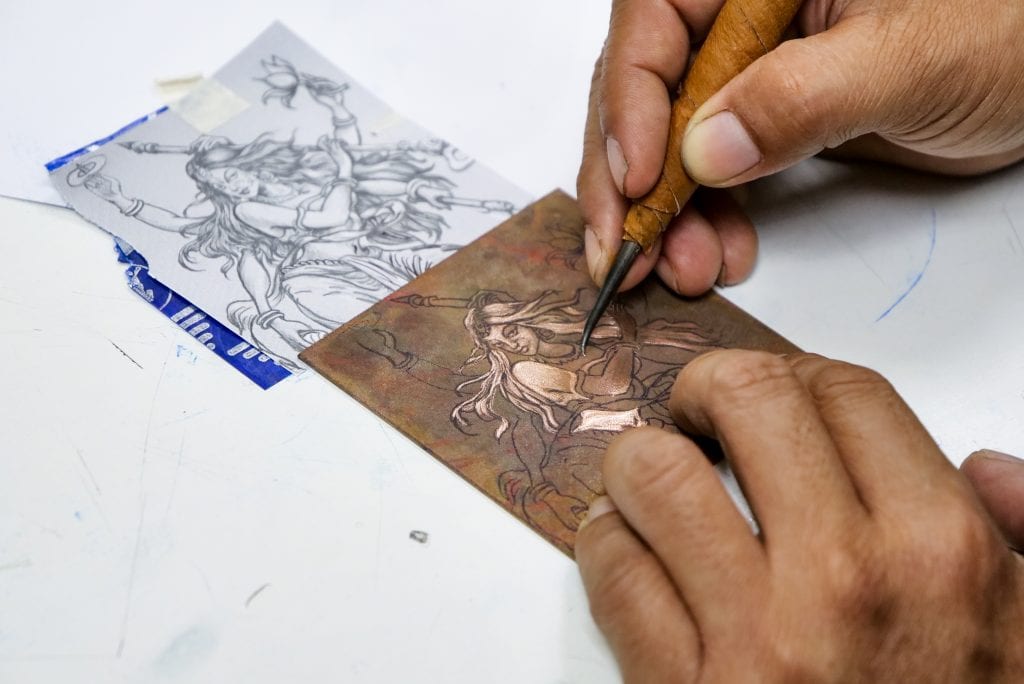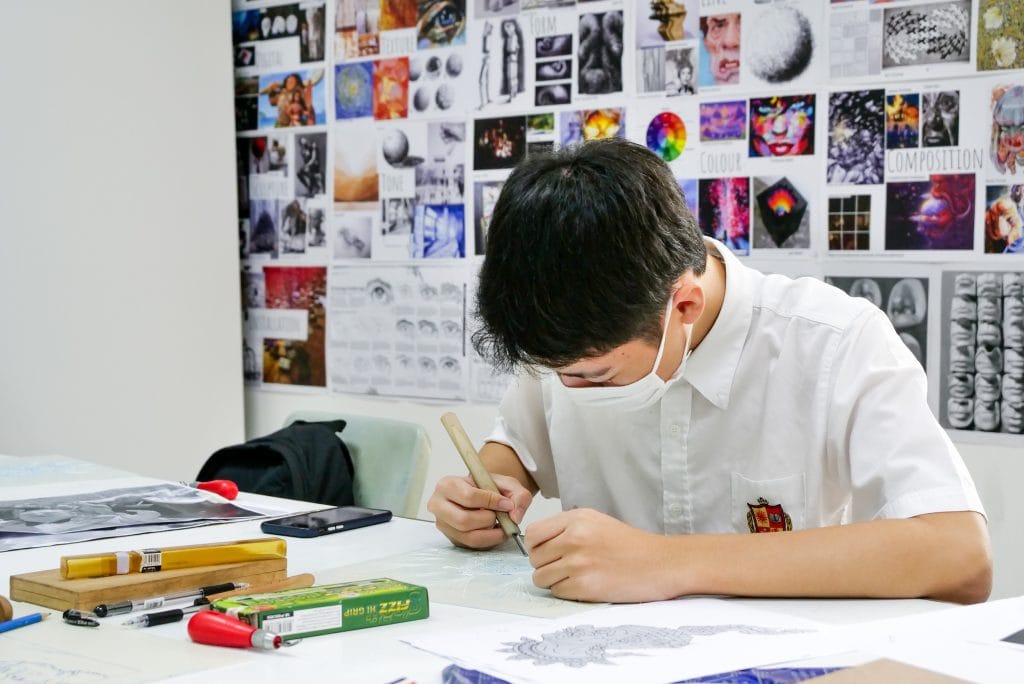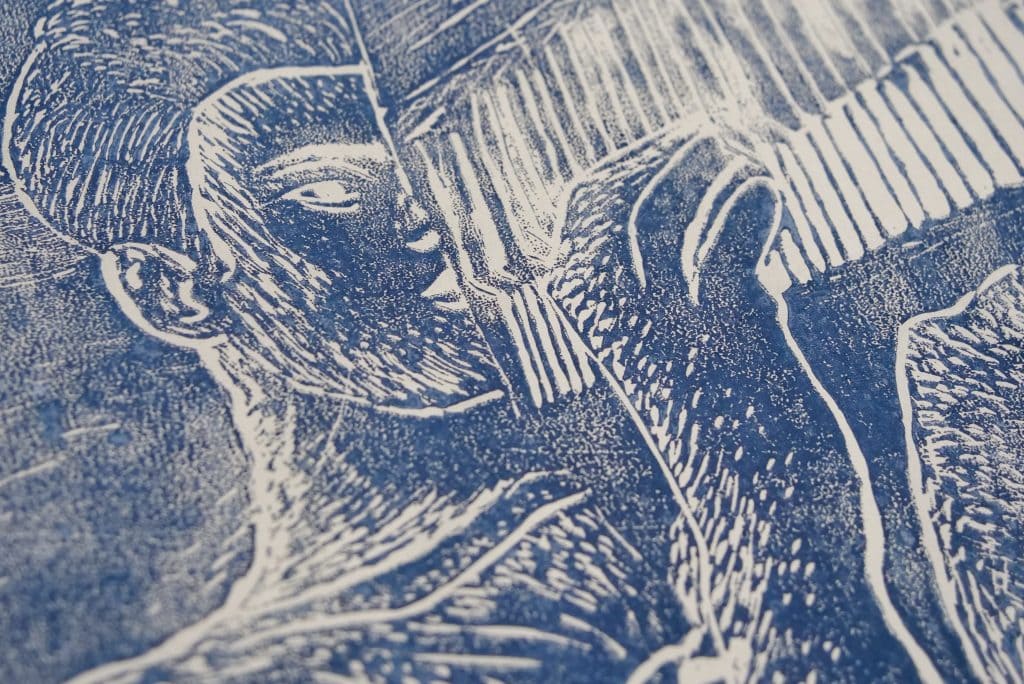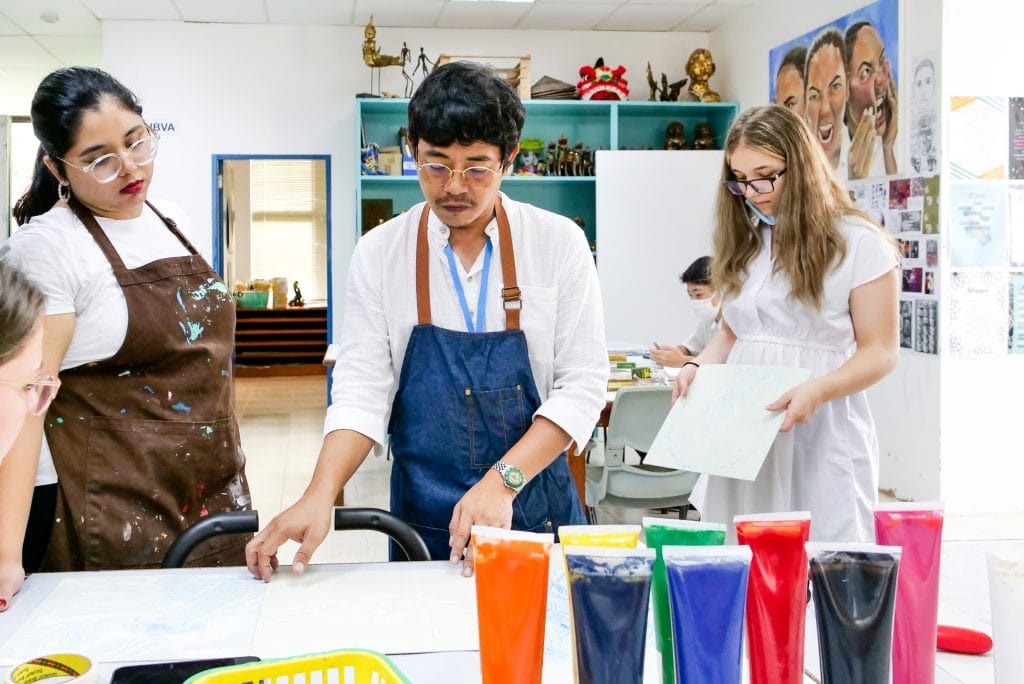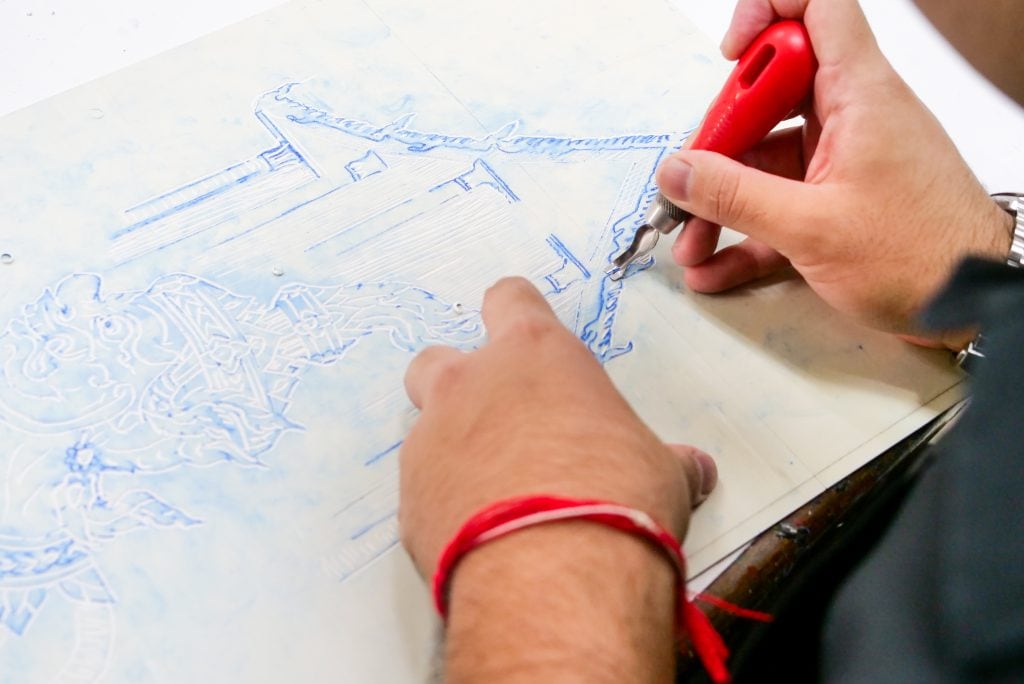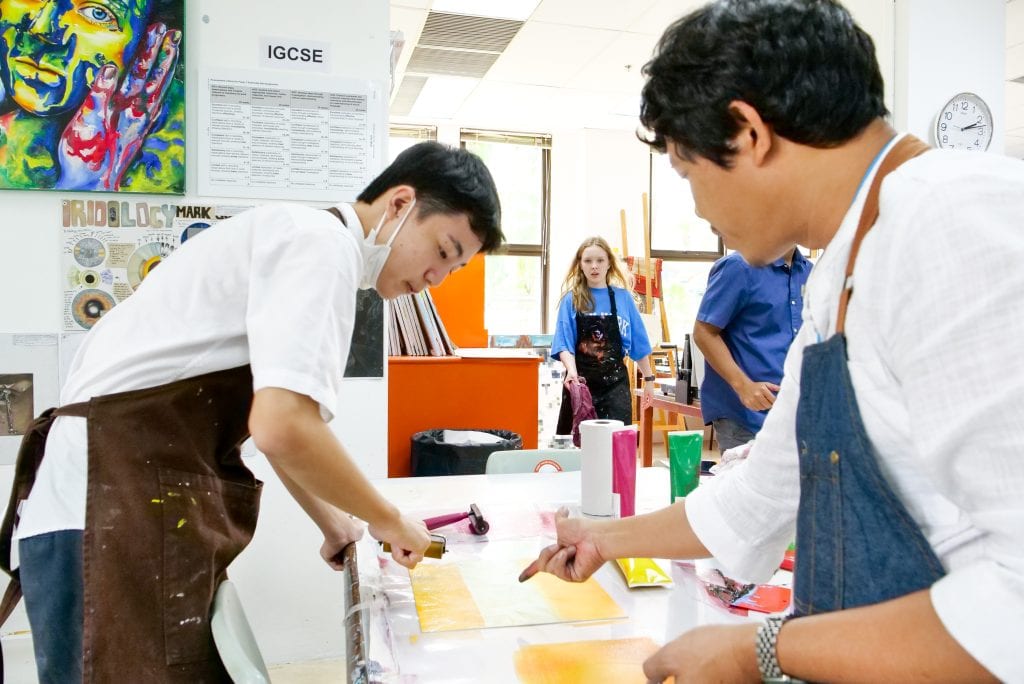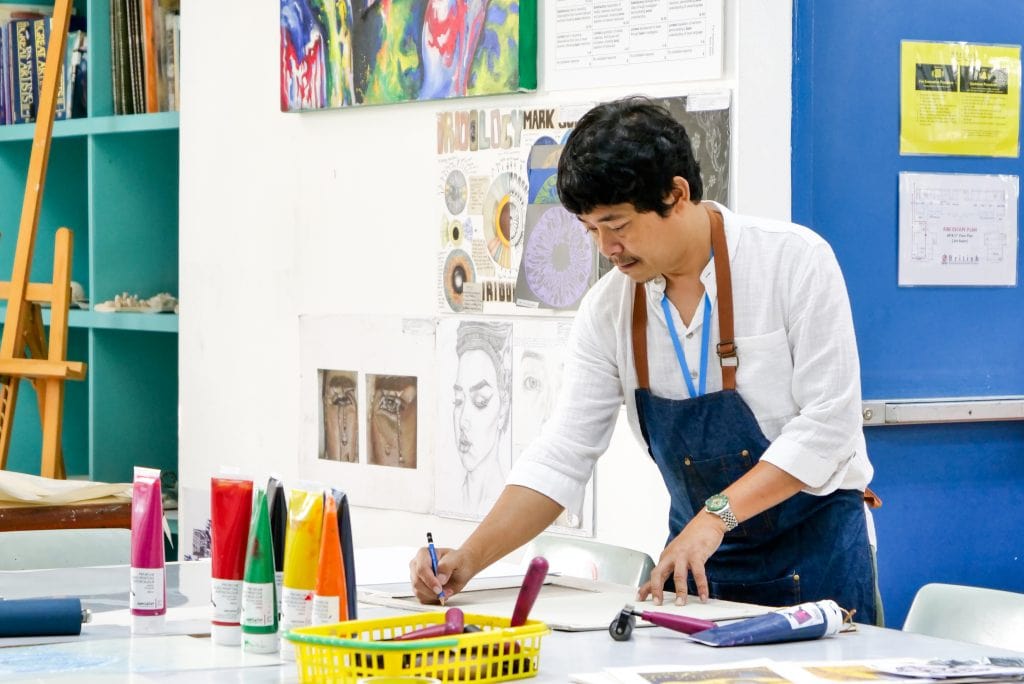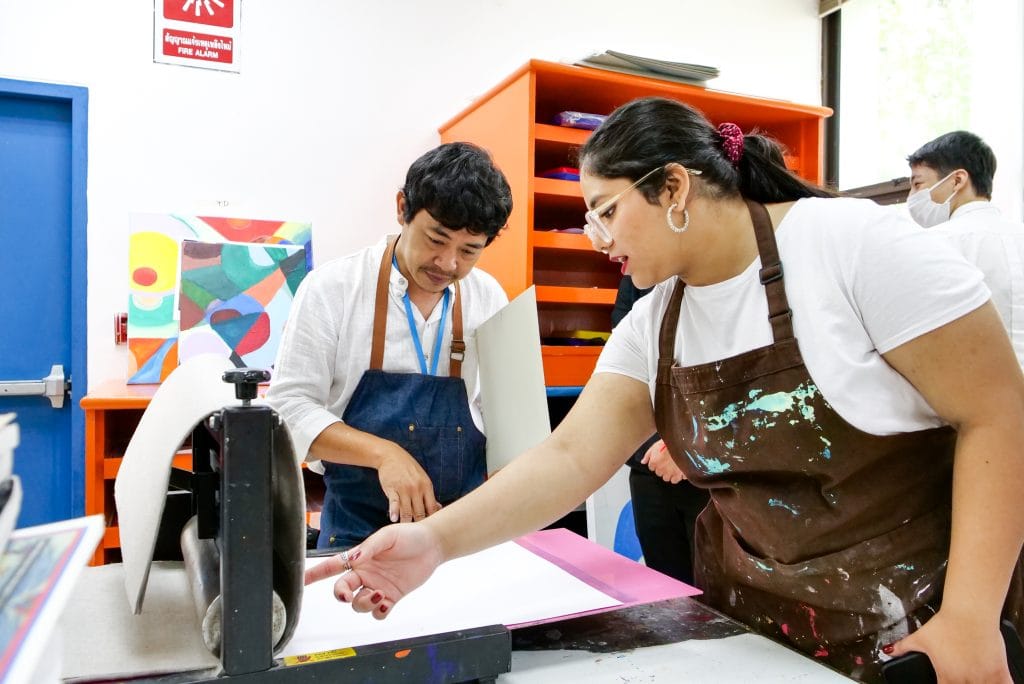 As we look forward to the new year, our art department is looking forward to hosting a pottery Artist in Residence from the 9th – 12th of January.  
In Term 1, BISP welcomed Khun Pui as the Artist in Residence from the 26th-28th October.  Khun Pui is a Thai Artist specialising in Mezzotint Printmaking and spent the time working with our Year 12 and 13 artists. Over the three day workshop students created their own Mezzotint print, as well as their own specialist Lino Cut incorporating his techniques. 
As a talented and exceptional artist Khun Pui decided to become an artist at the age of 16 after winning an art competition. Since then he has completed his degree in Chiang Mai and his masters at the prestigious Silpakorn University in Bangkok, whilst studying there he also won a scholarship to continue his Masters and study in Japan. He has exhibited his work in many countries including Thailand,  Romania, Japan, and Croatia to name a few. His own studio The Love Art Studio is situated in Rawai Art Village. 
This term we are looking forward to enriching our art students experience through the ongoing Artist in Residence programme and can't wait to see what the results will be.