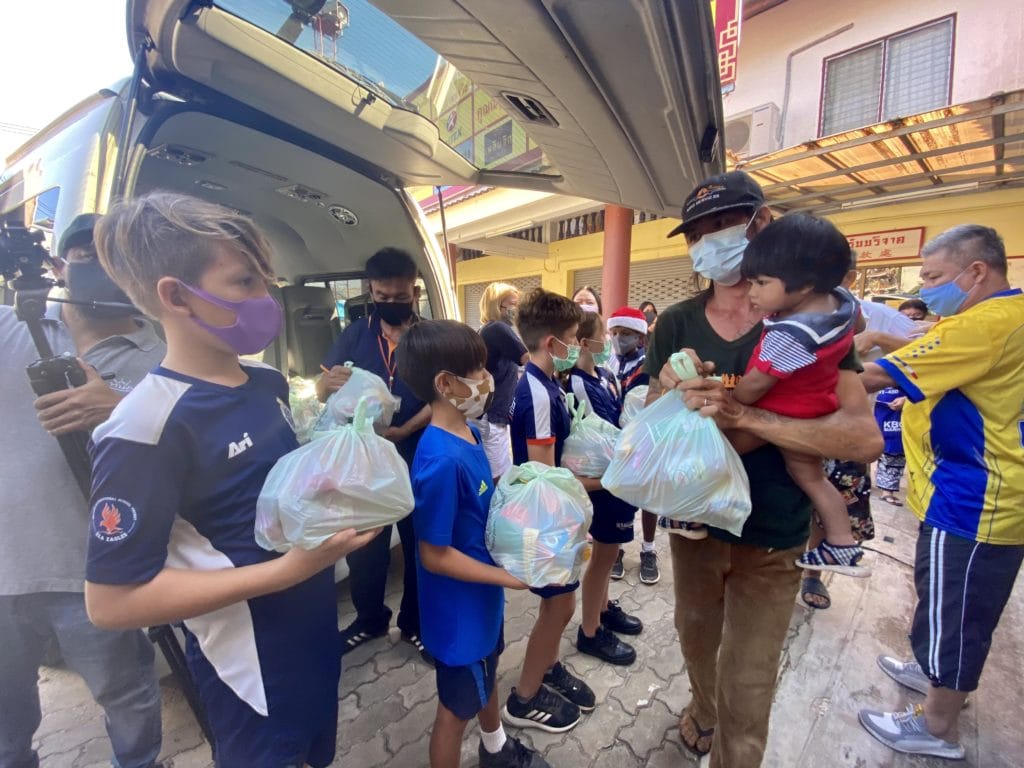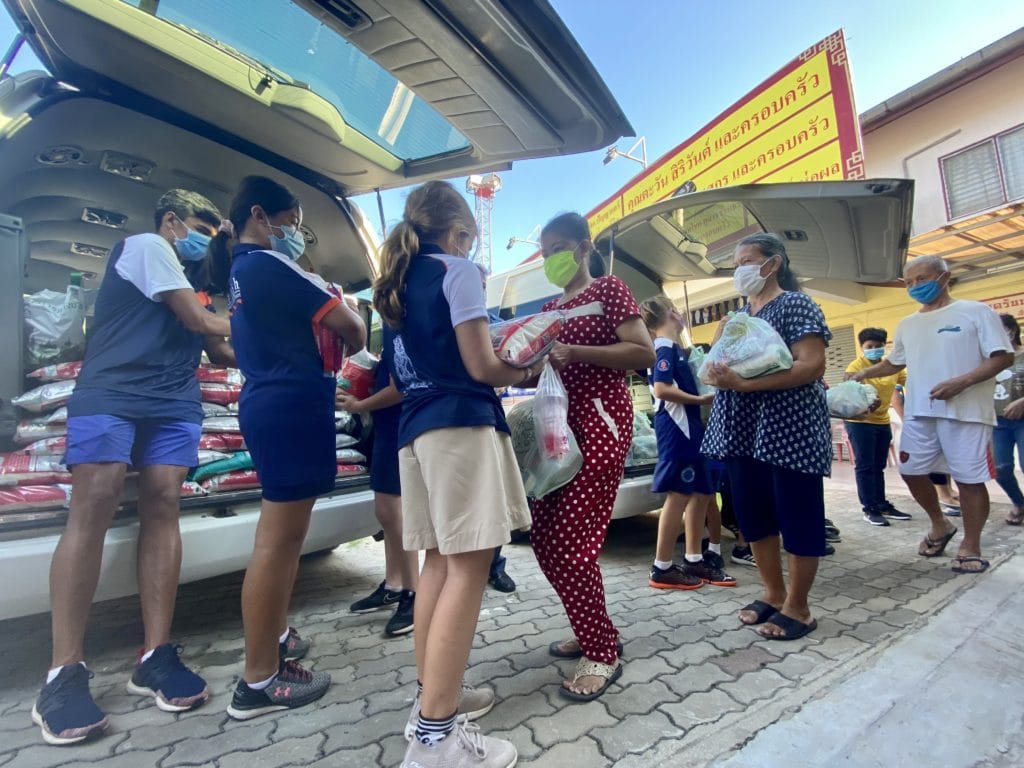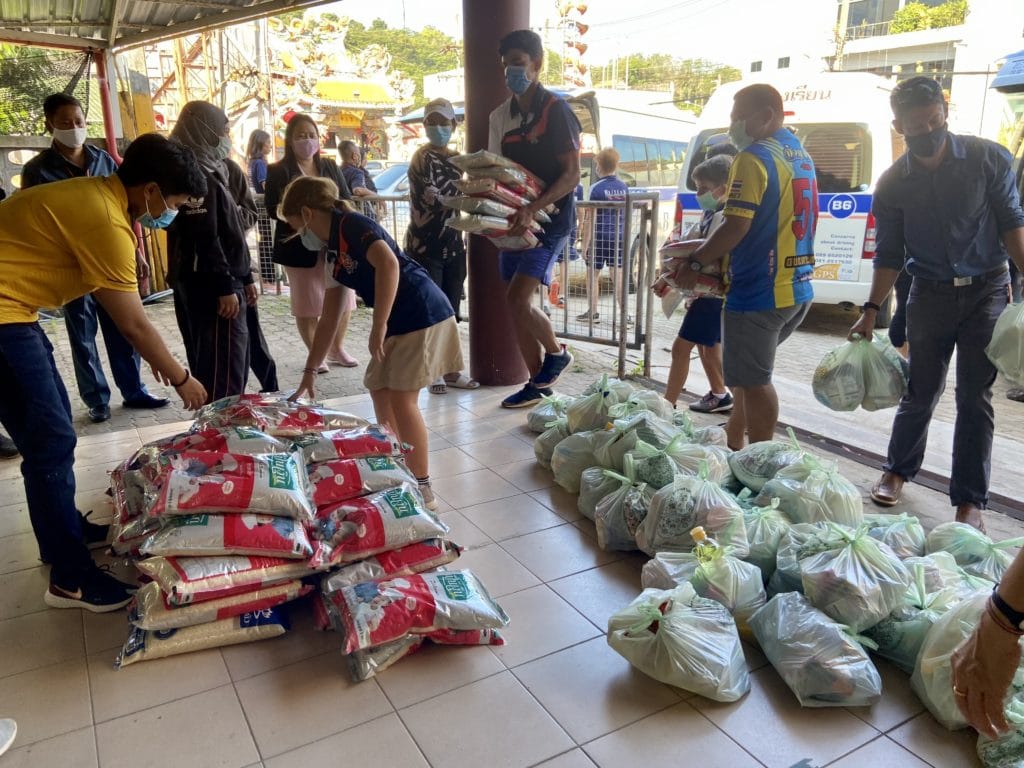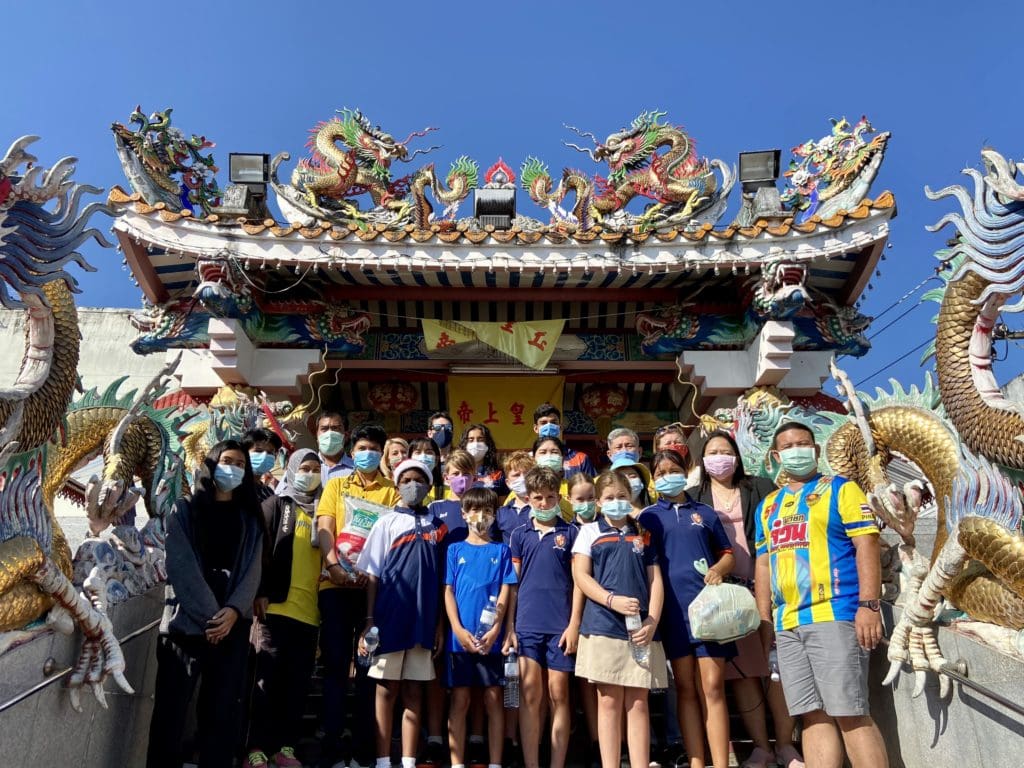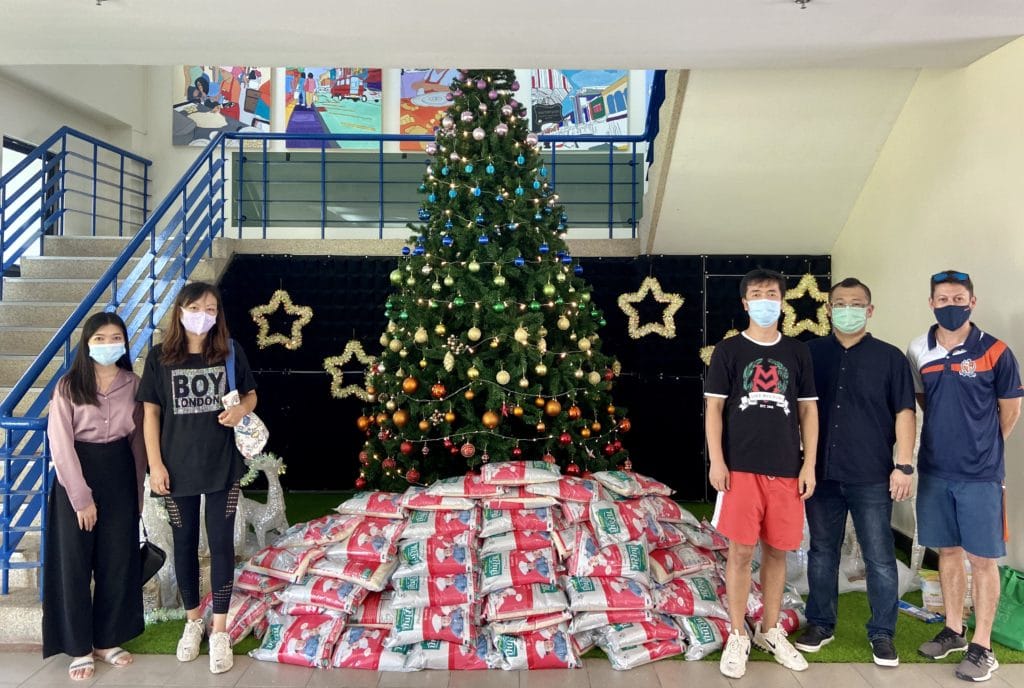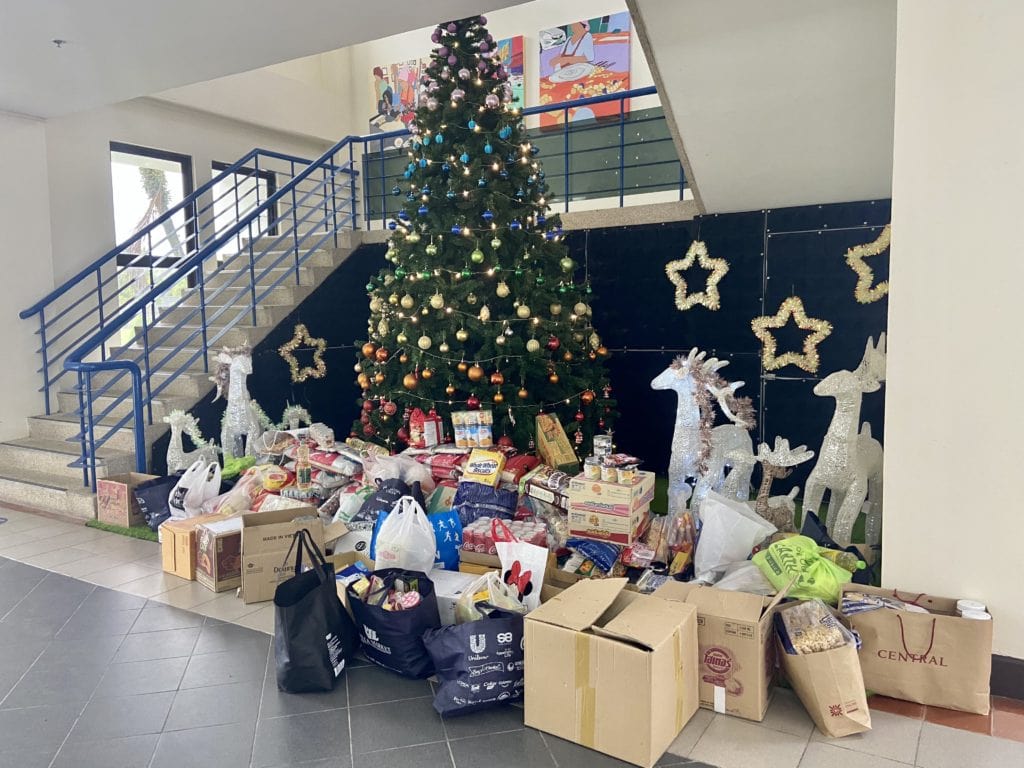 British International School, Phuket's Food for All campaign provided food for a week for more than a thousand people in the Koh Kaew area thanks to the generosity of our school community. 
Food and money donated by our students throughout the campaign fed 300 families of four for one week. Food packs included a 5kg bag of rice and other non-perishable food items. The food packs were prepared by our boarding students and delivered by our Primary Wellbeing Leaders and members of the Secondary Student Leadership Team. Deliveries were organised with the help of the local Orbortor and the CEO of the State Audit Office, Mr Khuakiet Chitkhua.
The Wang family, parents of Dylan in 3PJ and Xixi in 1CC, donated 200 5kg bags of rice to the campaign. A total of 54,350 baht in parent donations was also received by the Secondary office, which was used to purchase items for the food packs.
The PTA has since donated all 50,000 baht raised from sales at the Christmas Fair, as well as an additional 10,000 baht, to help provide food for more families in need.
BISP's Extended Curriculum Coordinator, David Berman, said: "It was incredible to see the BISP community come together to support the locals in need during this tough time. The students were able to see the positive impact their generosity can have on communities at our doorstep they might not have been aware existed before."  
BISP's Secondary School Principal, Neil Crossland, commented: "Many local families have benefitted from the kind donations from the BISP community. Our students have also benefited significantly from this act of service, moving them from a position of passive acceptance to developing an awareness and understanding of the complex social, economic and political interconnectedness of the world and the impact that changes like Covid 19 can have on others."
BISP parent Kath Cumming of Help Phuket Today will continue to work with the school during the pandemic to collect and deliver food supplies to communities in need throughout Phuket. For more information on ways you can help, please contact [email protected].
For more information on British International School, Phuket please contact
[email protected]
.