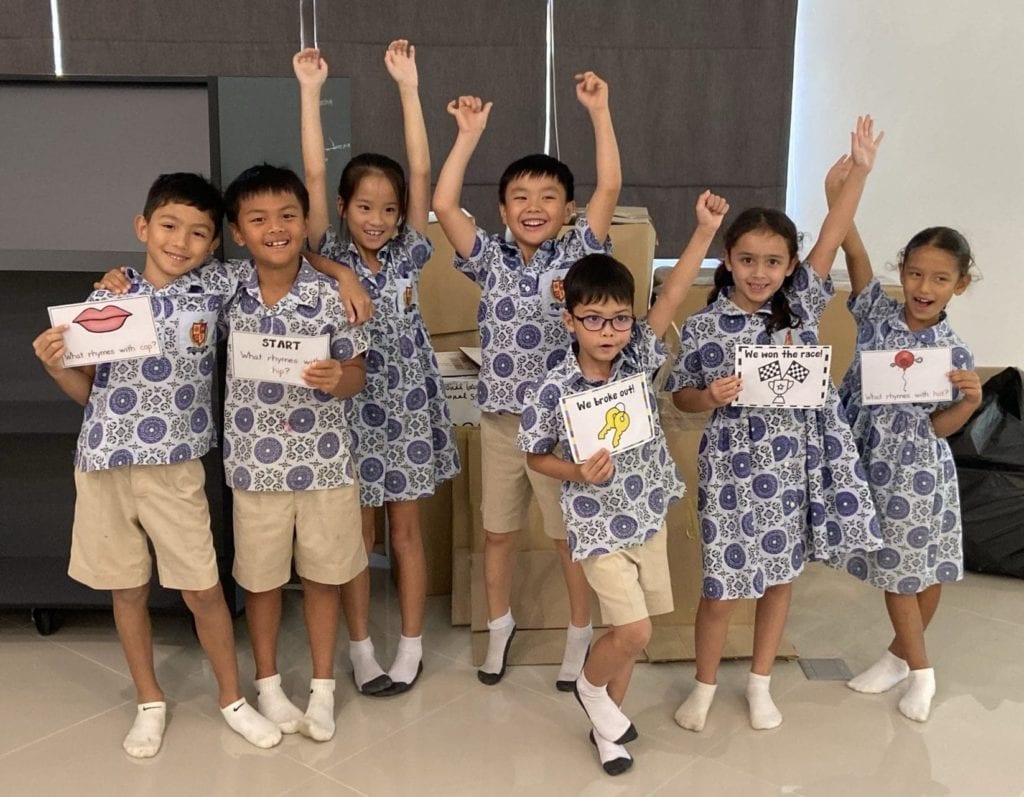 This week we celebrated books!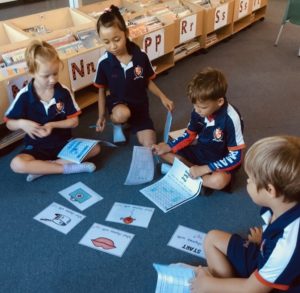 In the Primary School, this year's Book Week included a book swap, book quiz, special 'breakout' challenges and a masked reader competition, all in the Primary library.
In the breakout challenges, students were asked to complete a series of tasks in order to unlock the code on a lockbox. The Year 1 and 2 students' tasks were based on rhyming and the Year 3 and 4s on fairytales. The students had 40-minutes to complete the tasks and subsequently break the code on the box. 
Unfortunately, the Year 5 and 6 students were unable to complete their Breakout challenge, which was to be based on a series of books called Mr Lemoncello's Library.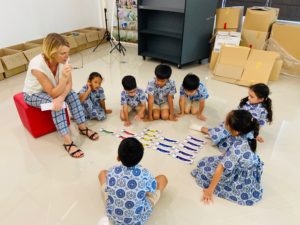 The masked readers competition saw students uncovering the mystery readers of some of their favourite books. Students were asked to scan QR codes, which led them to all the pre-recorded masked reader videos. They then had to work out who the staff were behind the animated masks. 
For the book quiz held on Tuesday, students were asked questions based on the 18 shortlisted books in this year's Bangkok Book Awards. More than 60 students across Primary joined the quiz. 
During break time on Monday and Tuesday, Primary students also had the opportunity to listen to books ready by our Year 13 students in Mandarin and Spanish.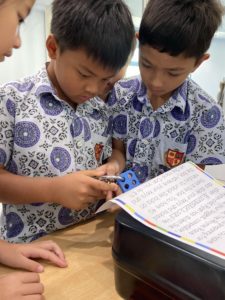 In the Secondary school, Book Week included a daily tutor group literacy challenge, a March Madness book tournament, in which students voted for their favourite book of the year, and a Book Week quiz in which students from each house colour team collaboratively answered questions about books. Congratulations to the Green Falcons who earned 50 points. The winner of the March Madness, garnering 42 votes, was Wonder by R.J. Palacio. Diary of a Wimpy Kid: The Meltdown came second place. 
For more information on British International School, Phuket, please visit www.bisphuket.ac.th or contact [email protected].