2019 Breakers Cup
Friday 6th & Saturday 7th December 2019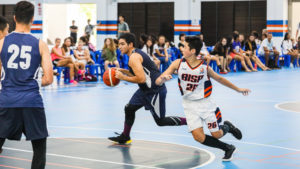 International schools from Hong Kong, Philippines, Malaysia, China and Thailand will compete at the fourth annual U19 Breakers Cup Basketball tournament this December. We look forward to welcoming back teams that played in 2018, along with many additional schools new to the competition.
Participating Schools

British International School, Phuket
The British School Manila
Nexus International School Malaysia
The American School of Bangkok
Marlborough College Malaysia
Bangkok Prep
Prince of Wales Island International School
South Island School Hong Kong
Shenzhen College of International Education
IGB International School Malaysia
Satree Phuket School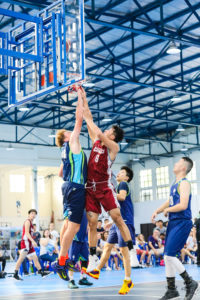 Code of Conduct
Players are expected to conduct themselves in a manner which brings credit to themselves, their schools, and the game.
Coaches are also expected to conduct themselves in a manner that reinforces their place as leaders and role models and encourage positive communication between themselves and players, referees, administrators, and the general public.
Insurance and Medical
Each school is responsible for ensuring their students are covered with comprehensive medical insurance and travel insurance if required.
A nurse will be on duty throughout the competition in the Sports Hall.
Officials
Over the two days we are using trained referees in basketball from the Phuket Basketball Association. We also have a number of younger, but experienced Thai officials running the score benches.
Please understand that English is not their first language. If you would like to raise any concerns, we have a Thai teacher on hand to translate or discuss any issues.
Awards
The Breakers Cup will be awarded to the team who finishes in 1st place. Medals will be awarded to the top three teams. There will also be a trophy for the winners of the individual skills competitions.
Rules
All FIBA rules apply with the following modifications:
1x time-out per team in first half allowed. 2x in second half (1 minute duration)
3 minute half time break
A maximum of 4 personal fouls allowed
A maximum of 6 team fouls per half (shooting free throws on the 7th foul)
Mercy Point – if a team reaches a 30-point lead, scoring ceases and the score at that time is recorded as the final result. The game shall continue for the remaining time.
There will be no over-time in round-robin play. If a game is tied at the end of regulation time, the match remains a tie.
Game duration:
– 2x 14-minute halves (running clock except during time-outs and free throws)
– Stop clock in the last 2 minutes of the game
Additional Playoff Rules:
If the game is tied after regulation time:

Semi-finals (top 4) and medal games = a period of 2-minutes overtime will be played. If the games is still tied, a period of Golden Basket will be played. First team to score a basket wins (Golden Basket to start with a jump ball).
All other games = a period of Golden Basket will be played.

Finals (1st place playoff only): 5-minute half-time break.
Other Rules:
A maximum of 12 players per team
Players must be Under-19 years of age on August 1st, 2019
All teams to have numbered playing kit, numbered bibs will be provided for colour clashes
Scoring: 3 points for a win, 2 for a draw and 1 for a loss. If there is a tie on points at the end of the pool games the following rules will be applied to determine positions:
Result of the head to head match will be used.
Then overall points difference.
Then total points scored.
Then 3 free-throws each.
Then sudden death free-throws.
Individual Competitions
3-Point Shooting Contest
Each team may select one player to participate
There are five shooting positions to shoot from

At each shooting station, there are four basketballs to shoot
The last ball at each station is a money ball worth 2 points
Time limit to shoot all basketballs – 1 minute
Skills Challenge
Each team may select 1 player to participate
All rounds feature 2 players racing against each other to complete a series of
skills challenges. See link below for demonstration (note – the last shot will
be from the free-throw line instead of 3 point line).
Previous Winners
2018
Girls
Gold – The American School Bangkok
Silver – Satree Phuket School
Bronze – British International School, Phuket
Boys
Gold – The American School Bangkok
Silver – The British School Manila
Bronze – Thai Hua Phuket
2017
Girls
Gold – British International School, Phuket
Silver – The International School at Park City, Malaysia
Bronze – Repton School Dubai
Boys
Gold – The British School Manila
Silver – Bangkok Prep
Bronze – Marlborough College Malaysia
2016
Girls
Gold – The American School Bangkok
Silver – The International School at Park City, Malaysia
Bronze – British International School, Phuket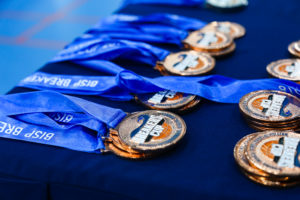 Boys
Gold – The American School Bangkok
Silver – Phuket Witt
Bronze – Regents International School Pattaya